Winning the World Endurance Championship is more important to Fernando Alonso than notching up a second Le Mans 24 Hours victory before he leaves Toyota next month.
Victory for double Formula 1 world champion Alonso and team-mates Sebastien Buemi and Kazuki Nakajima in the penultimate round of the 2018/19 WEC at Spa on Saturday would mean they would have to finish no better than fourth at Le Mans to seal the title.

GARY WATKINS: Why the WEC title fight isn't as close as it looks

They qualified second to the sister Toyota of Mike Conway, Kamui Kobayashi and Jose Maria Lopez on Friday.
"If I have to chose one of the two, I would like to be world champion after winning Le Mans once already, rather than winning Le Mans two times and losing the championship," Alonso told Autosport.
But Alonso, who won Le Mans at the first attempt last year, stressed that he would be "pushing hard" to for victory both his remaining races with Toyota prior to his departure from its WEC squad after one season, which was confirmed on Wednesday this week.
"I have three big targets in the next month: one is trying to complete the triple crown at the Indy 500, then it is being world champion in endurance racing and then winning Le Mans again," he said.
Buemi, who won the WEC title with Anthony Davidson in 2014, told Autosport that he understood why Alonso favoured winning the title over claiming a second Le Mans win.
"He's been a world champion in karting [in the Five Continents Cup in the Junior A category in 1996] and in Formula 1, so he now wants to win a world title in endurance racing," he said.
"I believe we have been the better of the two Toyota crews over the full season so far, but I also believe that the title and another Le Mans win can come together."
Buemi also pointed out the dangers of backing off and driving for points.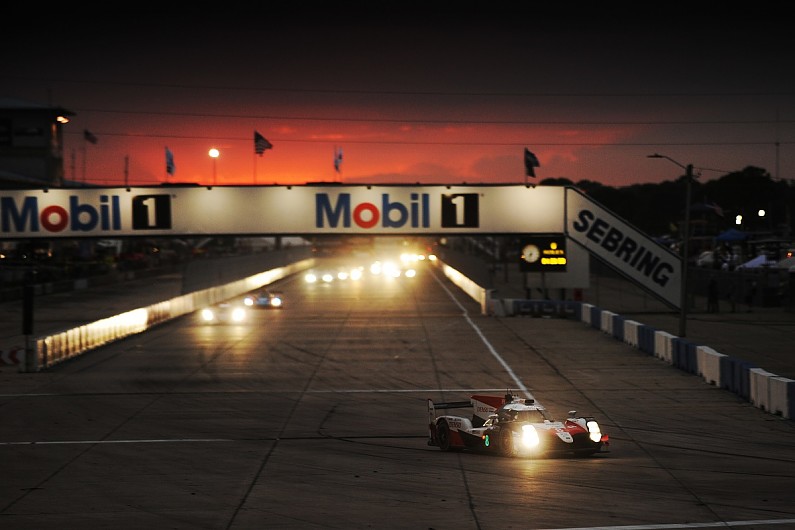 "At Sebring when the other Toyota had its problems and we had a lead of more than a lap, I almost crashed three or four times because I got out of a rhythm," he explained.
"Sometimes it is much safer to push hard from the start of the race to the finish."
Alonso and his co-drivers in the #8 Toyota TS050 HYBRID lead the world title race by 14 points from Kobayashi, Conway and Lopez.
A win this weekend would give them an advantage of 21, but the points difference between first and second positions at Le Mans is only 11.
Should Toyota continue its unbroken run of first and second-place finishes (excluding its double disqualification at Silverstone last August) through to the end of the season, it would then be impossible for Kobayashi and his co-drivers to win the title.