Jenson Button's World Endurance Championship commitments with SMP Racing could be scaled back next year so the 2009 Formula 1 world champion can focus on defending his Super GT title.
Button spent most of 2017 on the sidelines but took on twin campaigns in WEC's LMP1 class and in Super GT this year, winning the Japanese series alongside Honda team-mate Naoki Yamamoto.
He skipped the WEC season opener at Spa owing to a Super GT clash, but has otherwise been an ever-present in SMP Racing's line-up in the #11 BR Engineering-AER BR1.
Button has already hinted he will return to defend his Super GT title but his WEC future is less certain, especially as he has signed a deal to join Sky's F1 TV coverage in 2019.
There are three races left on the 2018/19 WEC superseason schedule - Sebring, Spa and the Le Mans 24 Hours - but it is possible Button could skip both Sebring and Spa.
As in 2018, the Spa round falls on the same weekend as Super GT's first Fuji race in early May, while an SMP spokesperson also cast doubt on Button racing at Sebring due to a clashing Super GT test.
Button, who has commuted to Europe and Asia from Los Angeles this season, said he was caught out by how busy his 2018 campaign ended up being.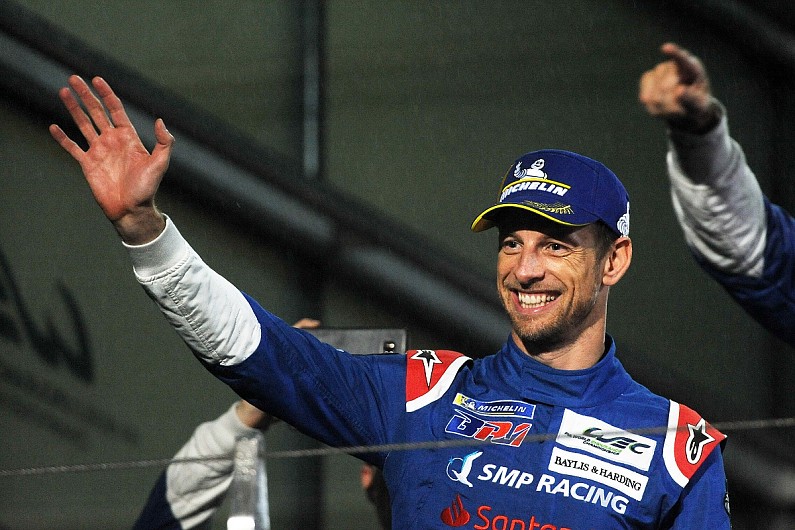 "It's been a very busy year," said Button. "I made the year very busy by also racing in WEC.
"I didn't realise how much travelling I would be doing.
"Next year will be a lot quieter because there's very limited WEC, so it will be full concentration on Super GT.
"I feel that I've had a lot of testing this year because it takes so long to get used to this car.
"So I've been travelling a lot - I think 21 times now from LA, which is a lot. A lot of air miles.
"Next year I think it will be a little bit quieter. But still, to be competitive you need to put in the time and the effort.
"It's what you have to do to be winning and fighting for wins."
SMP ran only Vitaly Petrov and Mikhail Aleshin in its #11 car at Spa this year, but would need a third driver to replace Button at Sebring should he skip the 1000-mile event.
The SMP spokesperson added discussions have not yet begun on whether Button will stay at SMP beyond Le Mans 2019.