The World Endurance Championship has revealed a final version of its 2018/19 'superseason' calendar that incorporates an August race at Silverstone.
As expected, Silverstone fills the four-month gap between next year's Le Mans 24 Hours and Fuji on the previously-released draft calendar, the British track being handed an August 19 date in a double-header with the European Le Mans Series.

The WEC had initially been hoping to slot in an extra venue in February 2019 that would have permitted cars to be sea-freighted to Sebring in March, with Mexico City and Interlagos understood to be the two main options that were investigated.
But Silverstone was kept as a back-up option in case this failed to materialise.
WEC chief Gerard Neveu hinted that Silverstone could have an ongoing place on the WEC calendar after the 2018/19 superseason.
"We are not discussing the 2019/20 calendar at the moment, but when we go somewhere we want to stay for a long time and build something," he said.
"People need to understand that an event will happen at the same time every year."
An August date in 2019 would again make Silverstone the opening round of the WEC, a position it has filled since 2013.
The WEC has also adjusted the dates for its Fuji and Shanghai rounds, which will now take place on October 21 and November 18 respectively.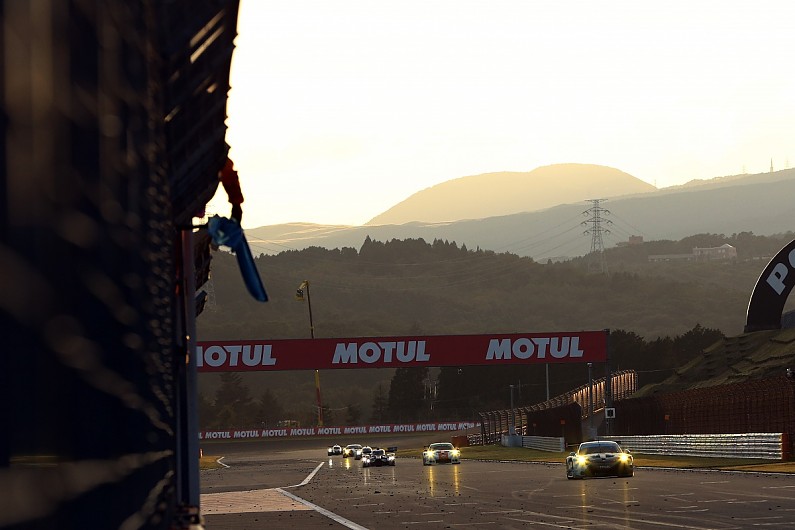 The initial date given for Fuji, October 14, clashed with the Petit Le Mans round of the IMSA SportsCar Championship, causing concern for some drivers who have traditionally combined their WEC commitments with outings in IMSA's blue riband events.
This has been averted by moving the Fuji race back a week, while Shanghai has been shifted by a fortnight for logistical reasons.
"We are avoiding a clash with WEC, which is good news for the teams and many of the drivers in the paddock," said Neveu.
He thanked the organisers at Fuji and Shanghai for agreeing to move their dates back on week, which was made possible because of the disappearance of Bahrain from the schedule.
Spa still hosts the opening round of the 'superseason' on May 5, while the 2019 edition of the Le Mans 24 Hours will serve as the season finale.
2018/19 WEC schedule
April 5-6 2018: Paul Ricard test
May 5 2018: Spa-Francorchamps
June 16-17 2018: Le Mans 24 Hours
August 19 2018: Silverstone
October 21 2018: Fuji
November 18 2018: Shanghai
March 15-16 2019: Sebring 12 Hours
May 4 2019: Spa-Francorchamps
June 15-16 2019: Le Mans 24 Hours