DeltaWing boss Don Panoz will announce what is being billed as a "never before attempted road racing concept" during the week of the Le Mans 24 Hours later this month.
The longtime sportscar entrant, who took the DeltaWing to Le Mans together with Nissan in 2012, will reveal his next motorsport venture on the Thursday before the double-points World Endurance Championship round on June 17/18
The announcement will be made by a Panoz-owned company called Green4U Technologies, into which the DeltaWing Technology Group has been incorporated.
Further details have yet to be revealed, except that designer Brian Willis, who rejoined Panoz two years ago, will be present.
The statement announcing the press conference is tagged 'Panoz returns to Le Mans' and it is likely that any project conceived by him would target an attack on the French enduro.
The 'Garage 56' entry for experimental racing machinery such as the DeltaWing could provide an avenue for a Panoz return to the 24 Hours.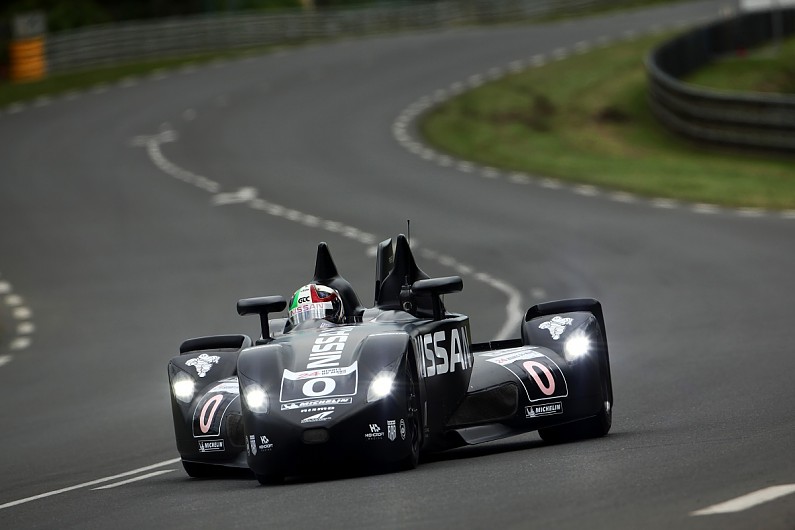 Le Mans organiser the Automobile Club de l'Ouest remains committed to the concept even though there is no such entry this year.
It has stated, however, that it didn't expect to announce a project to fill the experimental grid slot for 2018 at this year's race.
Pharmaceutical mogul Panoz entered the motorsport arena in 1997 with the front-engined Esperante GTR-1 coupe designed and built in the UK by Reynard.
The GT1 car was turned into an open-top prototype and went on to win eight American Le Mans Series races in 1999-2002.
Panoz subsequently invested in the DeltaWing project conceived by British designer Ben Bowlby.
The original DeltaWing and its coupe successor continued to race in the ALMS and then the IMSA SportsCar Championship in 2013-16 after Panoz split with Nissan.
He announced so-far-unfulfilled plans to develop a road car version of the DeltaWing in competition in 2015.
Panoz as a brand returned to racing in the Pirelli World Challenge in North America this year with a pair of its latest Avezzano model.