Aston Martin has increased the backing for its Prodrive-run World Endurance Championship squad at the same time as making a five-year commitment to the series.
The two entries fielded in the GTE Pro class by Aston Martin Racing for the defence of its drivers' and teams' crowns in 2017 will be fully-funded by by the British manufacturer.
A spokesman for Aston Martin told Autosport: "We have signed a new agreement with Prodrive that will keep the programme operating for another five years and there has been a change behind the scenes in the way it is operated and funded.
"We now fully support the two Pro cars in the WEC - they are full Aston Martin cars."
AMR had previously funded its racing programmes with backing from commercial partners and sponsors, as well as from Aston Martin.
The increased support follows Nicki Thiim and Marco Sorensen's title success in 2016 and the launch of the first two AMR versions of Aston Martin road cars at this week's Geneva motor show.
The Vantage AMR Pro and the Rapide AMR will be followed by uprated versions of all future Astons that will carry the name of the racing team.
AMR team principal John Gaw explained to Autosport that the new five-year deal also covered Prodrive's customer programmes with GT3 and GT4-spec Astons.
"We are delighted to be chosen to continue with Aston Martin as their motorsport partner," he said.
"And we're looking forward to competing against the best in the WEC with increased resources."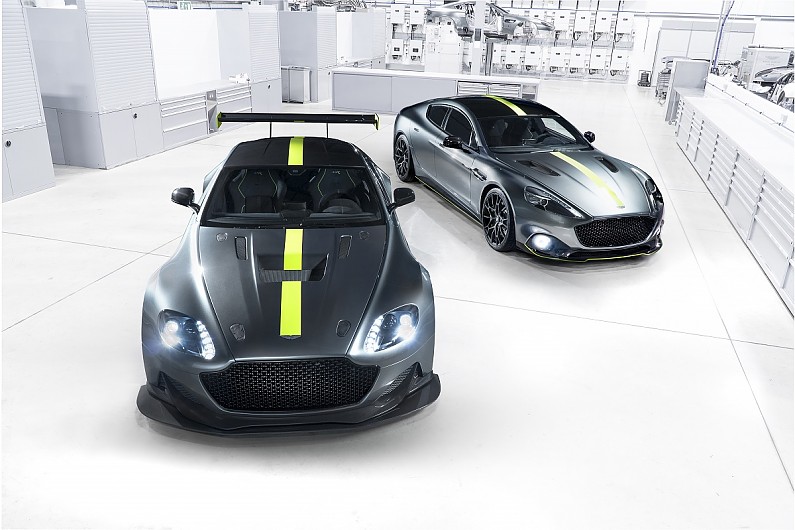 The five-year commitment to the WEC will encompass the replacement of the existing Vantage GTE.
A new Aston road car, which has already been photographed testing, appears set to come on stream in the WEC as early as 2018.
Aston has not confirmed this move or that the new car will keep the Vantage name.
Reigning champions Thiim and Sorensen will drive one car in 2017, while Aston stalwart Darren Turner and Jonny Adam will share the other.
Team regular Richie Stanaway and Daniel Serra, who is a test driver for AMR tyre supplier Dunlop, are expected to fill the third seats for the Le Mans 24 Hours and the opening two WEC rounds at Silversone and Spa.
A GTE Am class entry for Pedro Lamy, Mathias Lauda and Paul dalla Lana will again be run by AMR on a customer basis.
Prodrive began its relationship with Aston ahead of the 2005 season.
AMR's successes include back-to-back victories in the GT1 class at the Le Mans 24 Hours in 2007-08.