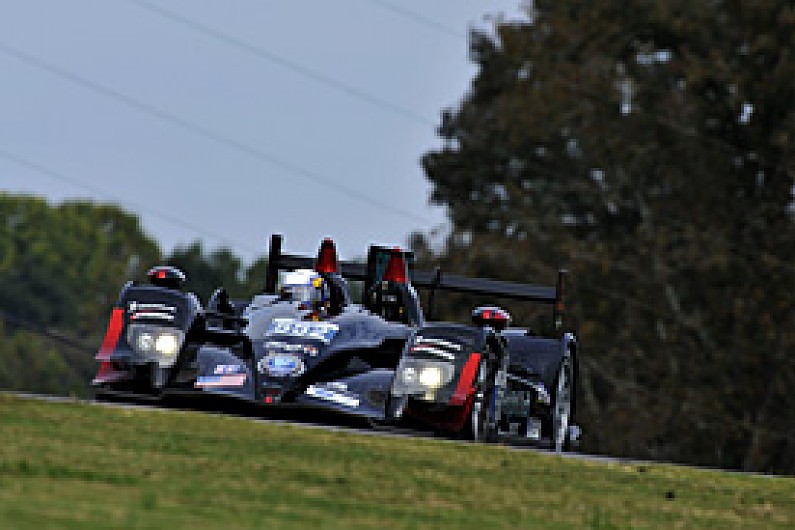 American Le Mans Series LMP2 champion Scott Tucker and his Level 5 team could switch from the US sportscar scene to the World Endurance Championship in 2014.
Tucker has announced that he is unlikely to contest a full season in the new United SportsCar Championship in North America and is looking at a privateer LMP1 programme in the WEC instead.

Level 5 Motorsports team manager David Stone explained that he and Tucker were exploring different options for next season. These include Level 5 running a car or Tucker joining another team.

"There are a couple of different options that I can't go into, but if we do it, it would be a full-season programme," said Stone.

Should Level 5 enter its own car, it is almost certain that it would be a 'grandfathered' car built to the existing rules rather than a 2014-spec P1.

"The only realistic options are the Lola [B12/60] and the current HPD [ARX-03c]," he said.

Participation by Level 5 in the WEC would boost what looks like being a slender privateer class.

Rebellion Racing will run two of its new R-One chassis, while OAK Racing has yet to reveal its programme for its new 2014 P1 challenger.

OAK owner Jacques Nicolet has revealed that the car will not be ready to race before the second round of the series at Spa in May and has refused to deny that the team is planning only a partial programme around the Le Mans 24 Hours.

Nicolet said that OAK was close to an engine deal for the P1 car, but said he was not in a position to reveal the identity of the supplier.

OAK intends to run in the non-hybrid LMP1-Light class for privateers next year before moving into the LMP1-Hybrid ranks in 2015.