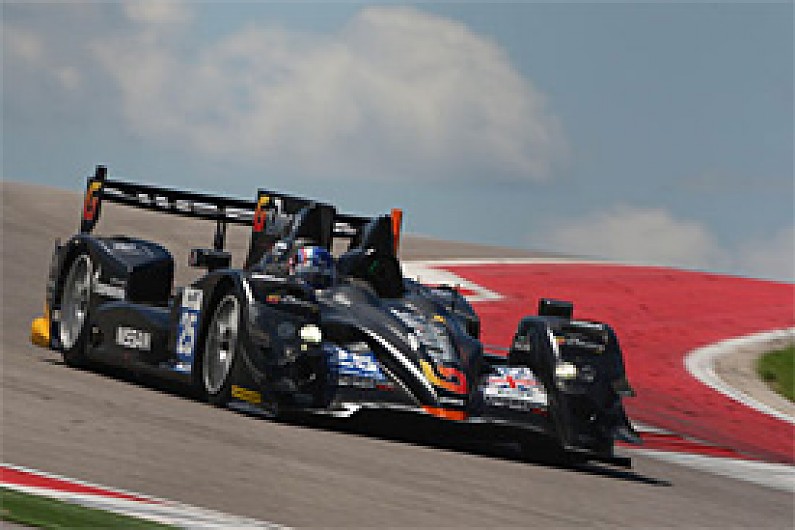 World Endurance Championship LMP2 frontrunner Delta-ADR is looking to chase victory in the opening two rounds of next year's United SportsCar Championship - with two different types of car.
Delta-ADR, which has won its class three times in the WEC so far this season, is aiming to enter the Daytona 24 Hours USC opener in January with a Daytona Prototype-based contender and then attack round two, the Sebring 12 Hours in March, with one of its existing LMP2 ORECA-Nissan 03s.
The Silverstone-based squad is evaluating a tie-up with 2010 Daytona winner Action Express and chassis constructor Coyote for the 24 Hours.
The tie-up stems from the development of a generic DP body shape for the Coyote, which has so far only run with Corvette-styled bodywork, by the team's technology arm, Delta Motorsport.
Delta/ADR team manager Simon Dowson told AUTOSPORT: "We are working with Action Express and Coyote to show off the new generic body and we also believe that the rules, although they are still to be totally decided, favour the DP-based cars on faster circuits such as Daytona."
Dowson explained that the Sebring assault was linked to its plans to return to the WEC for a third consecutive season in 2014.
"We are looking at it as a bit of a dress rehearsal for the WEC to help get everyone in tune for Silverstone [the WEC opener in April]," he said.
"We could also do something with the DP car at Sebring as well. We feel that the American market is important to us as a team and we should be involved in the new championship."
Dowson stressed that a Delta-ADR assault on the either of the two USC races had yet to be set in stone.
"Nothing is finalised yet, but we are more advanced with Daytona just because that race is much closer," he added.
DP-based machinery and LMP2s will go head to head in the USC's Prototype class next season.
A series of upgrades to the DPs, including ground-effect tunnels, carbon brakes and increased power, are being introduced to increase their performance.
The speed of the P2s will be slowed by the addition of 60kg and, for certain races including Daytona, by making the cars run in low-downforce Le Mans configuration.