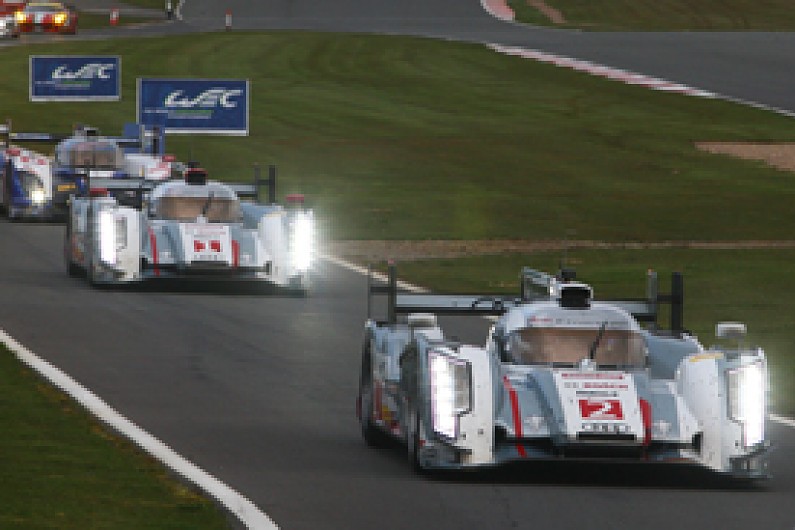 Audi will run a fourth car at the Le Mans test day two weeks ahead of the 24 Hours in June.
The German manufacturer has entered an additional R18 e-tron quattro alongside the three cars that will take part in the race for the test on June 9.
Italian Marco Bonanomi, who is Audi's LMP1 test and reserve driver after initially being dropped by the German manufacturer, is listed against the car.
The Audi is one of five cars that will take part in the test day that do not have firm entries for the race.
The Signatech Alpine LMP2 team, which has one entry and one spot on the reserve list, will run both its ORECA-Nissan 03s LMP2s at the test.
Ex-Formula Renault driver Paul-Loup Chatin, who is Alpine's test and reserve driver, will get his first experience of Le Mans in the additional entry.
The US Level 5 Motorsports squad will again field its second HPD ARX-03b in order to maximise team owner Scott Tucker's driving time over the eight hours of the test.
The ORECA-run Team Endurance Challenge, which is running three of its Chevrolet-engined LMPC one-make prototypes in the 2013 European Le Mans Series, has entered two of those cars for unspecified drivers.
The Gulf Racing Middle East squad, which missed the opening round of the World Endurance Championship at Silverstone last weekend, has withdrawn one of its Lola-Nissan B12/80s from the 24 Hours.
Its second entry been replaced by Luxembourg squad DKR Engineering, which is contesting the ELMS with its Lola-Judd/BMW B11/40.
The solo Gulf Lola will be driven at the next round of the WEC at Spa on May 4 by team boss Fabien Giroix, Frederic Fatien and Keiko Ihara.
Audi runs its third car at Spa ahead of Le Mans as expected, while Aston Martin Racing fields its extra GTE Pro entry. AF Corse is taking an additional GTE Am class Ferrari 458 Italia.