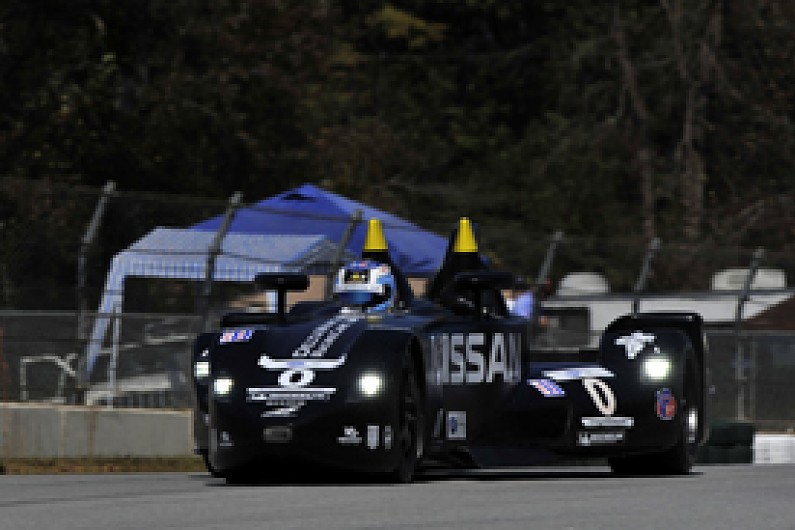 Don Panoz has firmed up his plans to continue racing with the revolutionary lightweight DeltaWing, starting on schedule at next month's Sebring 12 Hours.
Sources close to Panoz have confirmed to AUTOSPORT that his plans to have the first production version of the DeltaWing on the grid at Sebring are on time.
The second-generation DeltaWing will be built around a new monocoque designed at Panoz's Elan Motorsport Technologies organisation to replace the Aston Martin AMR-One tub from last year's DW LM12.
A change of engine to a Mazda-based unit also developed at Elan follows Nissan's decision not to continue with the project, for which the RML organisation developed a bespoke direct-injection powerplant.
A Nissan statement said: "The project came to a timely and satisfactory conclusion for us.
"Nissan is a forward thinking brand, always looking for innovative projects that challenge conventional thinking and that push us to develop new technologies and we are now looking ahead to the future and our next exciting project that we can bring to the fans."
The 2013 DeltaWing is an open-top car like the original design, but there are plans for a coupe for 2014.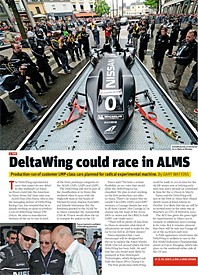 The car will race at Sebring and a short programme of American Le Mans Series races in the LMP1 class, whereas last year its performance was capped at LMP2-levels.
It is planned that the car will continue to run on Michelin tyres, at least initially; there is enough stock left over from last year for Sebring.
The car will be fielded by an in-house Panoz squad run by veteran British team boss Dave Price.
His David Price Racing team ran the works-backed Panoz squad in Europe in 1997-98 before he moved to the US to run the factory squad in the ALMS from 1999 to 2001.
No drivers have been announced for the programme.