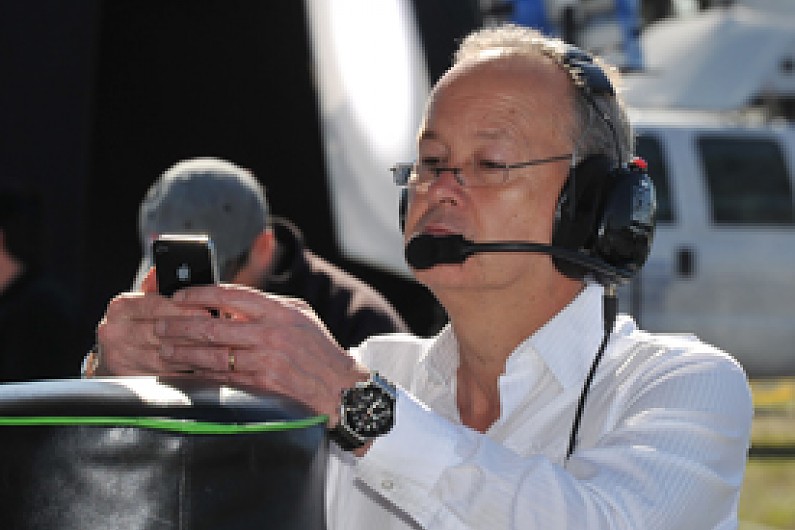 HVM boss Keith Wiggins is open to the idea of collaborating with another team if it would create an opportunity for a competitive entry in the World Endurance Championship next season.
Wiggins has most recently been involved in IndyCar, and still has the hardware to continue in the series if he can secure an engine deal.
HVM spent the entire 2012 season hamstrung by the underfunded and underdeveloped Lotus units. A formal conclusion to Lotus's IndyCar experiment is still being finalised, prompting Wiggins to turn his attention to sportscars in the meantime, as revealed by last week's AUTOSPORT magazine.
He has already confirmed his interest in running an LMP2 entry in the eight-round WEC, and said that he was open to the idea of joining forces with an existing operation, with the potential to dovetail a sportscar programme with an IndyCar one.
"What you look for in a collaborative effort is a situation where both sides can bring something equally strong to the table," he said.
"So I wouldn't have a problem joining forces with an existing team and campaigning in both IndyCar and sportscar racing, for example.
"If it's with a team or person who can open doors or has a great marketing group behind them, then obviously that's attractive to us as newcomers to a series.
"And, if they are a sportscar team with no IndyCar history who wants to have a foot in both camps, then we have something we can offer them in return.
"Partnering us will make it far easier to compete in IndyCar than if they were to start from scratch. Or if there was an already existing US sportscar team that also wanted to race in the WEC, then that too could make sense for both parties."
Wiggins said that he is also intrigued by the possibilities offered by sportscar racing in the US, but that the impending merger between Grand-Am and the ALMS raised a few challenges for a team new to the category.
"We are looking at the ALMS, in particular the LMPC class. Tom Brown, our chief engineer, won that class with CORE Autosport the previous year, so that is tempting, although my natural preference would be to go with LMP2.
"However, right now, you'd be very brave to invest in LMP2 because we don't know which classes are going to survive when ALMS and Grand-Am merge at the end of next year. You don't want to spend a lot of money on equipment that turns out to have a shelf life of only nine or 10 months."