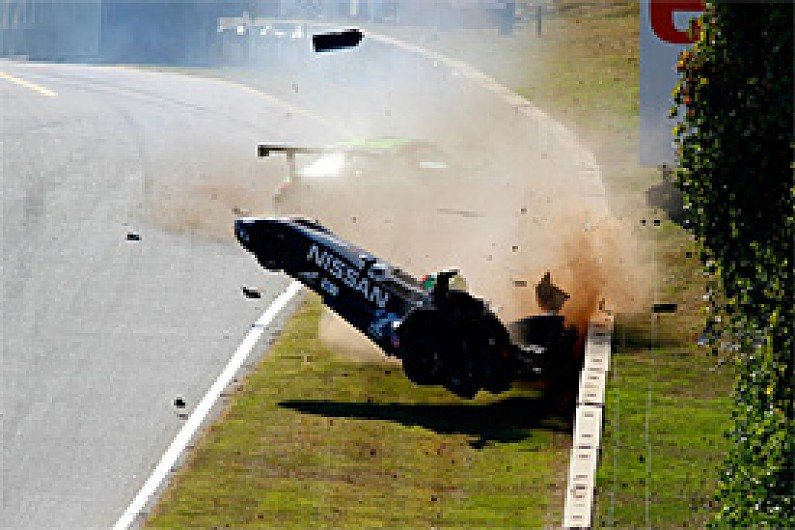 Highcroft Racing is optimistic it can get the DeltaWing back on track on Thursday after the car sustained a 7g crash in a big crash during Wednesday's practice for the Petit Le Mans event at Road Atlanta.
Gunnar Jeannette's Nissan-backed car rolled and crashed heavily against the wall after it was hit by a GTC class Porsche as he was trying to overtake ahead of the final corner.
The car was heavily damaged, and although Jeannette was taken to the medical centre for checks, he was released with no injuries.
Up to the moment of the accident, the DeltaWing was just four tenths off the fastest P2 car in sixth position.
"Not the best of practice sessions, unfortunately," said Jeannette. "Everything was going well... I followed a GTC car through [turns] 10a and 10b and I had a run on him exiting the corner before the bridge and pulled almost completely past.
"He cut over to take the apex and made heavy contact with the left-rear of our car that sent me for a bit of a ride.
"Luckily, the guys built a very strong car.
"While the damage looks to be bad in photographs, the car took the impact quite well. We have all the spare parts to fix it and we have an excellent crew that got to work straight away and had the car stripped down remarkably quickly."