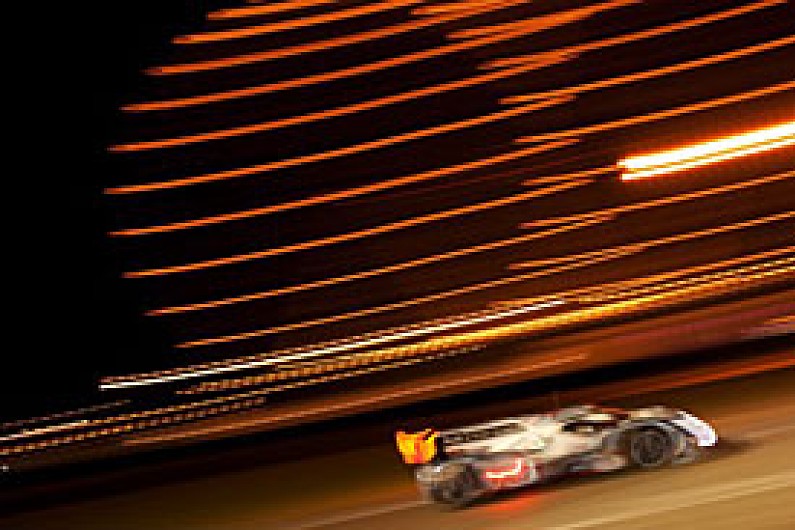 Toyota drivers Alex Wurz, Anthony Davidson and Stephane Sarrazin believe the Le Mans rules balancing still favours diesel technology and that their team will be hard-pressed to challenge the Audis with its petrol hybrid - even when it does achieve the TS030's full potential.
Japanese firm Toyota is returning to the Le Mans 24 Hours this season after a 13-year absence.
Though Toyota's main handicap has been its lack of pre-race mileage, with the programme only given a green light five months ago and then disrupted by a serious testing accident, the team's ex-Peugeot factory team trio think the rules are also stacked against the petrol hybrid.
"I've realised that the petrol engines are definitely much weaker," Wurz told AUTOSPORT. "It shouldn't be on the same power as a diesel because it's a smaller powerplant so it's better for aero, but the current gap is still too big.
"We can see that when we are not on our hybrid technology - it's impossible to anywhere near keep up with them.
"I think it's still a bit off-balance."
Davidson suggested that Audi was 'playing' with the competition at present.
"You know exactly the games they can do. They're just playing with the petrol cars," he said. "If they're not black-smoking, you know they're not running full power.
"We're not bitter about it. We're just trying to learn and show our pace and I think we should be happy with what we've achieved in performance over the other petrol cars and how close we are to Audi.
"We respect our competition and the regulations. But when you want to win, it brings out the side of you that feels something could or should be changed."
Sarrazin feels Toyota's performance deficit to Audi is half due to a rules imbalance, and half a natural consequence of its lack of preparation time.
"We have to improve our car, but also the rules maybe have to change a bit, it's maybe half and half. At the moment, the diesel is very strong," he told AUTOSPORT.
"When you are in a diesel car, you don't realise the advantage you have. As soon as you go in a petrol car, you feel it. The hybrid is very good, but it's too short [in how it can be used]. When it's on the normal engine, it's quite a bit step [to Audi]. So if they would change it, it would be good for us because it would be more equal."
Despite feeling Audi is sure to be quicker, Wurz hopes Toyota can at least get among its rival's quartet of cars in final qualifying.
"If we can split the four cars, I think that will already be quite cool. Anything more than that will be almost magic," he said.
And he acknowledged that with Toyota's reliability unproven, qualifying could be its best chance of the week to impress.
"It totally goes against my personal philosophy on Le Mans [to prioritise qualifying], because I've never really cared about qualifying, but in this case reliability is more a matter of fingers crossed because we don't know, we haven't completed an endurance test. We are too new in this game," said Wurz.