January's Daytona 24 Hours provided a much-needed reminder of what top-level endurance racing can look like when the premier category isn't a predictable, two-car monopoly.
Splitting the IMSA SportsCar Championship's Prototype class into separate DPi and LMP2 divisions meant a somewhat reduced field was fighting for overall honours compared to 2018, and there were the usual histrionics surrounding the thorny Balance of Performance issue.
But the bottom line was that there were still 11 theoretical contenders for the overall win on the starting grid at Daytona, and probably at least seven cars - three Cadillacs, two Acuras and two Mazdas - that could be said to have raced with realistic ambitions of victory.
Attrition whittled that figure down to three over the course of the 24 hours, but just before the dramatic double-Mazda implosion there were still half a dozen prototypes split by a matter of seconds, going nose-to-tail after every restart and providing the fans with no shortage of thrilling action.
The contrast to last year's Le Mans 24 Hours, where the two Toyotas raced each other exclusively for the win and ended up a dozen laps clear of their privateer LMP1 opponents, could hardly have been greater.
It could be argued that World Endurance Championship fans have been spoiled by the multi-marque battles of the recent LMP1 'golden age', which began to end when Audi pulled the plug on its WEC programme at the end of 2016, with Porsche then following suit a year later. Indeed that's exactly what Rebellion Racing's Neel Jani argued after declaring the 2018 Le Mans race a "procession".
The concern is that in 2019, with Le Mans being part of the same WEC superseason, the race could produce a carbon copy of last year's event at the front of the field. And, given that the hypercar era isn't set to commence until the late summer of 2020, there's a danger that next year's running of the French classic will prove to be just as predictable at the sharp end.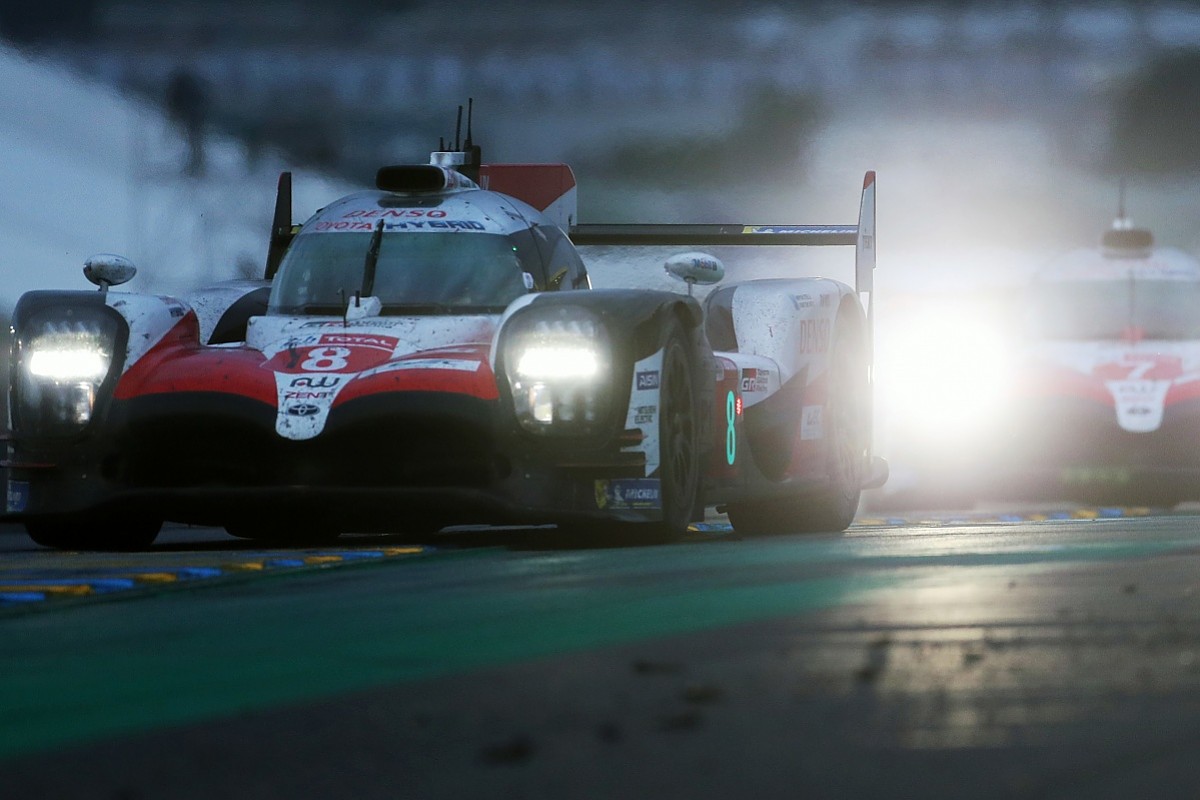 It's probably not an exaggeration to state that the WEC's future depends on the hypercar category being a success. What constitutes 'success' will vary depending upon who's asked, but the consensus in the paddock seems to be that three manufacturers being present at Silverstone in 2020 - or, at the very least, committed to appearing later in the season - would be a good start.
Two would be acceptable, as long as there were clear signs that a third was not far away from joining, but one would be a major disappointment. FIA president Jean Todt's early-2018 desire for "five to seven" manufacturers seems ambitious to say the least.
Toyota is probably the only volume manufacturer (excluding the likes of specialist sportscar brands such as Glickenhaus) that could be deemed likely to be on the grid at present, even if any mention of hypercars was absent from last month's statement firming up the marque's intention to stick to the WEC LMP1 class in 2019/20.
The ACO should think about how it could find a way to allow DPi machinery to contest the world's greatest endurance race
McLaren very much remains a 'maybe', even if CEO Zak Brown has made positive noises about taking the hypercar plunge, perhaps in 2021, while talk of Ferrari and Aston Martin potentially becoming early adopters has gone cold.
BMW and Ford, who were also part of the hypercar rules discussions, now appear more interested in DPi - and their continued presence in WEC's GTE Pro class remains uncertain.
Meanwhile, IMSA's top class can boast four manufacturers, with that number looking likely to increase rather than decrease over the next couple of seasons. That shouldn't come as a surprise when the series represents such good value, with three 'classic' endurance races (Daytona, Sebring and Petit Le Mans) on the schedule in return for an annual spend of around $10m for two cars.
Naysayers will point out that Cadillac, Acura, Mazda and Nissan don't actually make their own chassis, instead merely putting their own engines in existing LMP2 hardware and adding their own bodywork.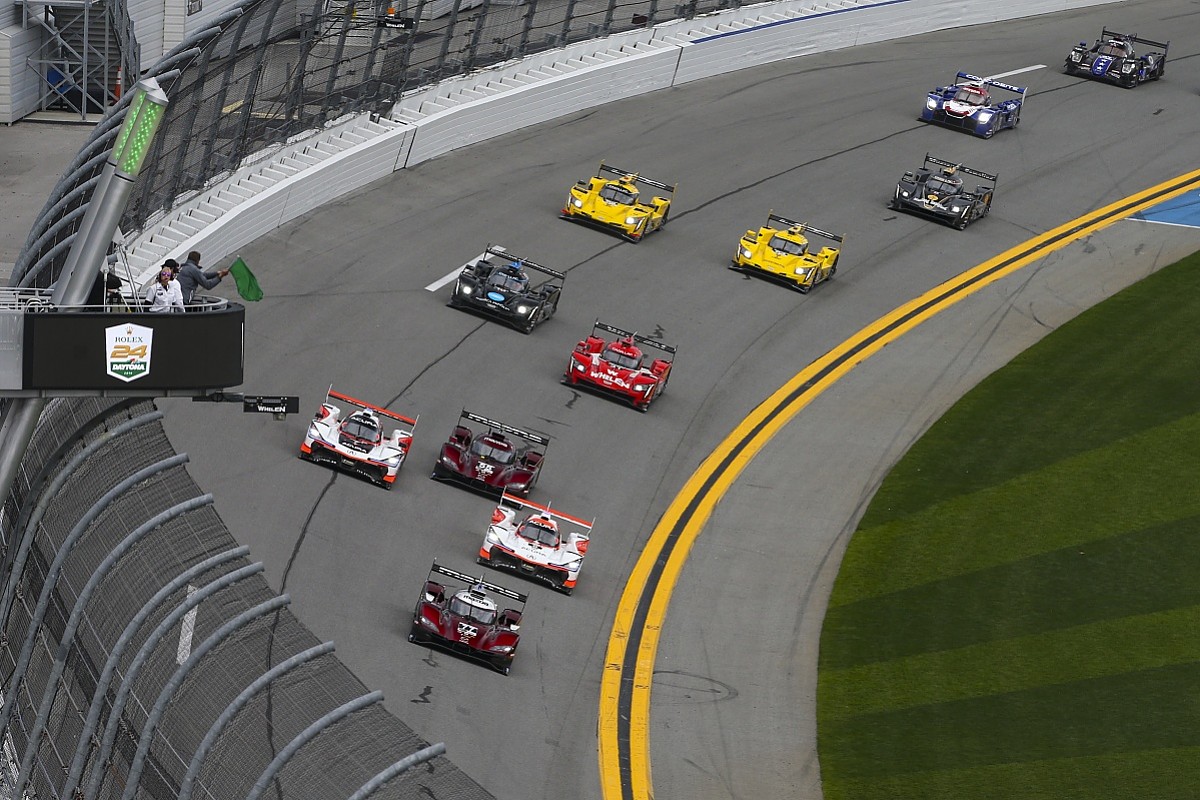 But how many of the fans in attendance at Daytona will have realised that, for example, the winning Cadillac DPi-V.R was really just a humble Dallara P217 underneath? And of those that did, how many would have cared when the racing was so good?
DPi is a proven concept, providing manufacturers with a cost-effective solution to create prototype racing cars bearing a resemblance to their road-going machinery. IMSA - despite its stated willingness to work with the WEC and the Automobile Club de l'Ouest on a common set of prototype regulations for the future - isn't going to do anything that sends budgets in the US soaring.
So, instead, the ACO should think about how it could find a way to allow DPi machinery to contest the world's greatest endurance race. It's too late to do anything about this year's event, with the entry list for the 87th running now finalised. The focus should instead turn to Le Mans 2020 boasting another dimension.
With the hypercars still at least a year away from making their debut at La Sarthe at that point, it would be the logical time to roll the dice and gauge how much interest there really is from the IMSA manufacturers in contesting Le Mans.
Ultimately, that would be influenced by whether the DPis were in with a chance of winning overall - something that Roger Penske, for example, has always made a condition of any prospective Le Mans assault.
For that to happen, some sort of performance balancing would be required. But that would most likely not go down terribly well with Toyota. The TS050 HYBRIDs would have to be slowed down considerably to bring them more in line with DPi speeds, and the effectiveness of their hybrid punch would need to be reduced too.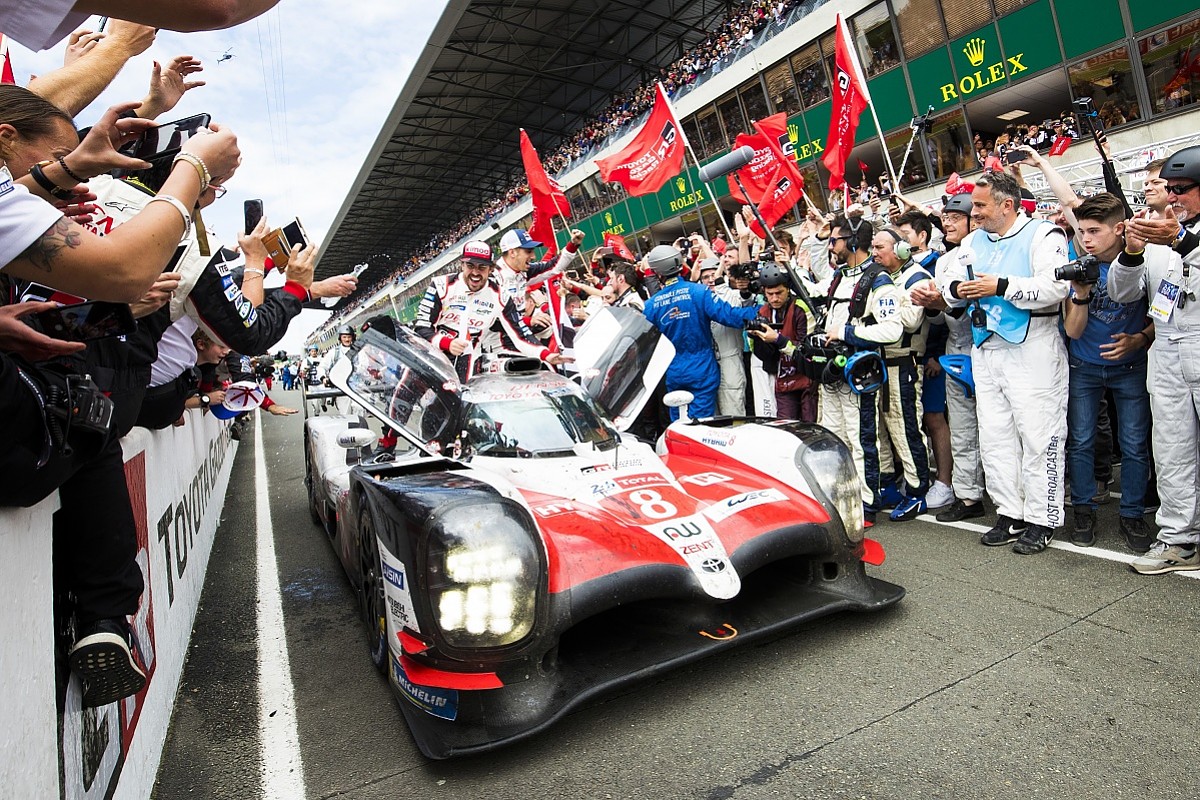 But would alienating the one LMP1 manufacturer left standing be a price worth paying for a more open and competitive race at Le Mans? That's up for debate, but opening Le Mans' doors to DPis would make the category more attractive, encourage those manufacturers that are considering it for the future to commit, and widen the pool of DPi machinery (and the number of manufacturers using it) available to compensate for a potential Toyota exit.
The overall health of Le Mans will always be judged largely on the strength of its leading class
The plan would be this: allow the DPis to race at Le Mans in 2020, forgetting the wider WEC for the time being, with a performance balancing system with whatever LMP1s (Toyota or otherwise) are on the grid, and consider slowing down the LMP2s to preserve the gap between the top two classes.
By this point, it should be clear exactly how many hypercar entries can be expected for Le Mans 2021. If the number is satisfactory, then great - the DPis can be removed from the equation and things go back to more or less as they were. But if not, keep the DPis for '21 and then agree on a common platform for the top class with IMSA for the '22 season, when the current DPi formula is due to be replaced.
Such a move would be not dissimilar to when the ACO decided to allow GT machinery to contest Le Mans in 1993, helping to revitalise dwindling grids in the dying days of the Group C era and giving rise to a GT racing renaissance that arguably propelled the race to new heights in the latter half of the decade.
But things are not as dire now as they were then. At the very least, the ACO has blooming LMP2 and GTE fields to fall back on; the prospect of only 29 cars qualifying for Le Mans, as in 1992, is remote. In fact, a capacity grid could easily be summoned just with LMP2s and GTEs, when you consider that between them the two classes provided 50 of the 60 cars on the grid last year.
Inevitably, the overall health of Le Mans will always be judged largely on the strength of its leading class. LMP1 as we know it is in its death throes, and the level of genuine support for the hypercar concept remains unclear.
DPi, on the other hand, is thriving in North America; is that because it's perfect for that domestic market, or could it work in Europe too? Now is the perfect time to find out.
If its adoption by the ACO finally produces the unified regulations for the top flight of sportscar racing - craved by insiders and fans alike - then that would be the cherry on top.