In a little under two years from now, the 2020/21 World Endurance Championship season should be getting underway - with a new generation of 'hypercars' at the front of the grid.
The early signs for the new rules - which will replace LMP1 - are encouraging, since there are as many as six prospective entrants. Even if only half of those end up taking part, that provides a solid platform to lift the championship out of its present funk.
And given that Toyota, the sole remaining LMP1 manufacturer, has already made clear its medium-term commitment to sportscar racing, in reality only two new marques will need to get on board for the hypercar regs to be deemed a success... initially.
Examine the list of those around the negotiating table, though - Toyota, Ferrari, Ford, Aston Martin, BMW and McLaren - and one thing becomes apparent. With the exception of McLaren, all of them already race in the WEC, and four of the six compete in GTE Pro.
This raises a question, one that has come up more than a couple of times in the paddock since Porsche pulled the plug on its LMP1 programme: what if GTE was the top class?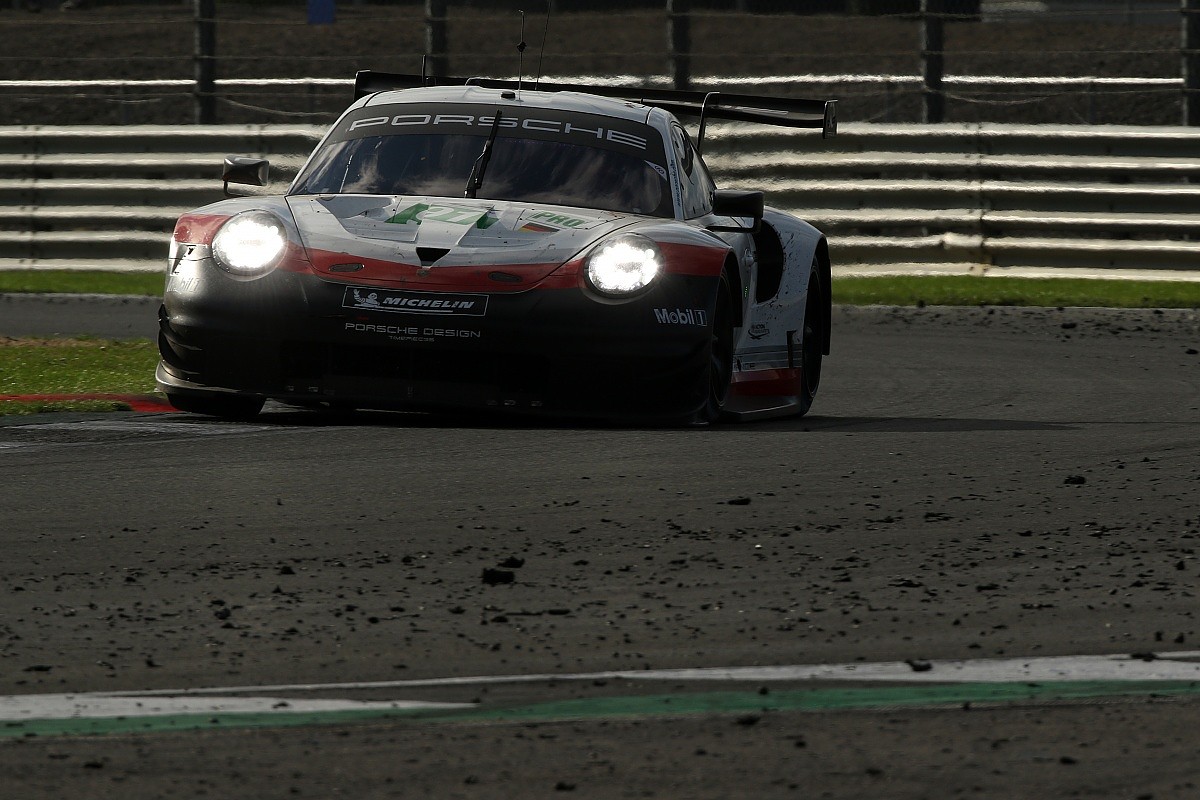 One of the key tenets of the new hypercar philosophy is to make the prototypes look more like road cars, much like the IMSA SportsCar Championship's DPi formula.
But if that is the goal, then why not take things to their logical conclusion and just base the new top class entirely on road-going machinery, rather than requiring a new generation of machines to be built from scratch?
Bumping up GTE power outputs to somewhere closer to their maximum potential could easily shave 5-10s from lap times
GTE cars have already moved in a more prototype-like direction in recent years. Ford's GT was designed as a racecar first and a road car second, and Porsche developed a mid-engined version of the 911 RSR that is not available to customers for the road.
And besides, the fact that the WEC's GTE Pro division already boasts five different manufacturers (six if you include Corvette, which runs cars in IMSA's near-identical GT Le Mans class) means you already have a roster of factory squads and drivers ready to go.
After the demise of Group C in the early 1990s, the Le Mans 24 Hours witnessed something of a GT car renaissance, peaking with McLaren's '95 triumph with the F1 GTR. It doesn't require too much imagination to imagine a similar formula coming into existence today.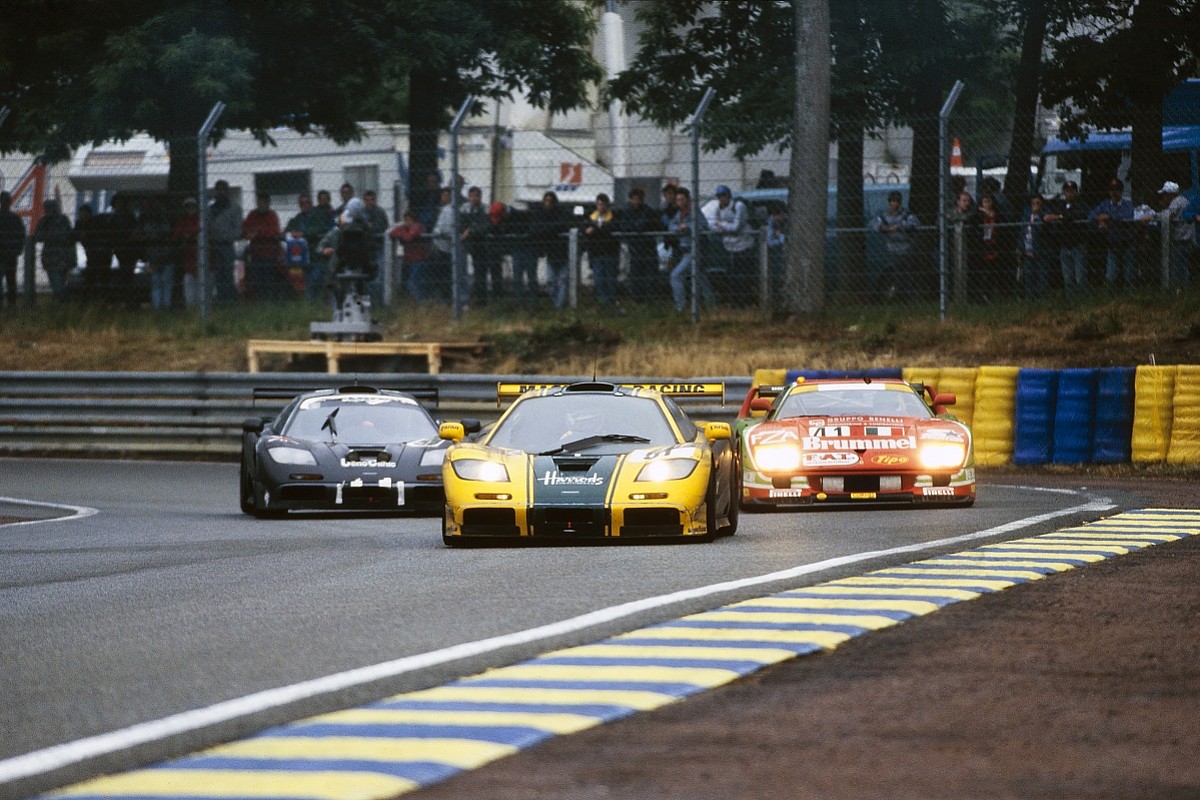 Quite simply, the WEC could adopt a new three-tier formula, with the current GTE rules acting as the base third tier and more exotic variants providing the more senior classes.
Last year, Ford's Sebastien Bourdais expressed his frustration that his racing car produced less horsepower than its road-going cousin, thanks in part to the Balance of Performance regulations that keep the GTE classes competitive.
Given that current GTE machinery is capable of lapping the Circuit de la Sarthe in well under 3m50s, it stands to reason that by bumping up power outputs to somewhere closer to their maximum potential - from around 500bhp to north of 700 - that five or 10 seconds could easily be shaved without too much expense.
Loosen the rules surrounding aerodynamics, allowing for greater cornering speeds, and you would end up with cars capable of doing something approaching current LMP2 times.
The difference is that, instead of being an ORECA, Ligier or Dallara - unrecognisable to all except hardcore endurance racing fans - it would be a Ford GT, a Ferrari 488, a BMW M8 or an Aston Martin Vantage that looks just like the ones you see (occasionally) on the road.
It would also make the four, five or six-way battle between brands for outright victory at La Sarthe, a far easier sell for the marketing people than a class victory that inevitably plays second fiddle to the fight for outright honours when it comes to press coverage.
My proposed name for this class is 'GT Unlimited', which would sit at the top of the new endurance racing tree and replace the current LMP1.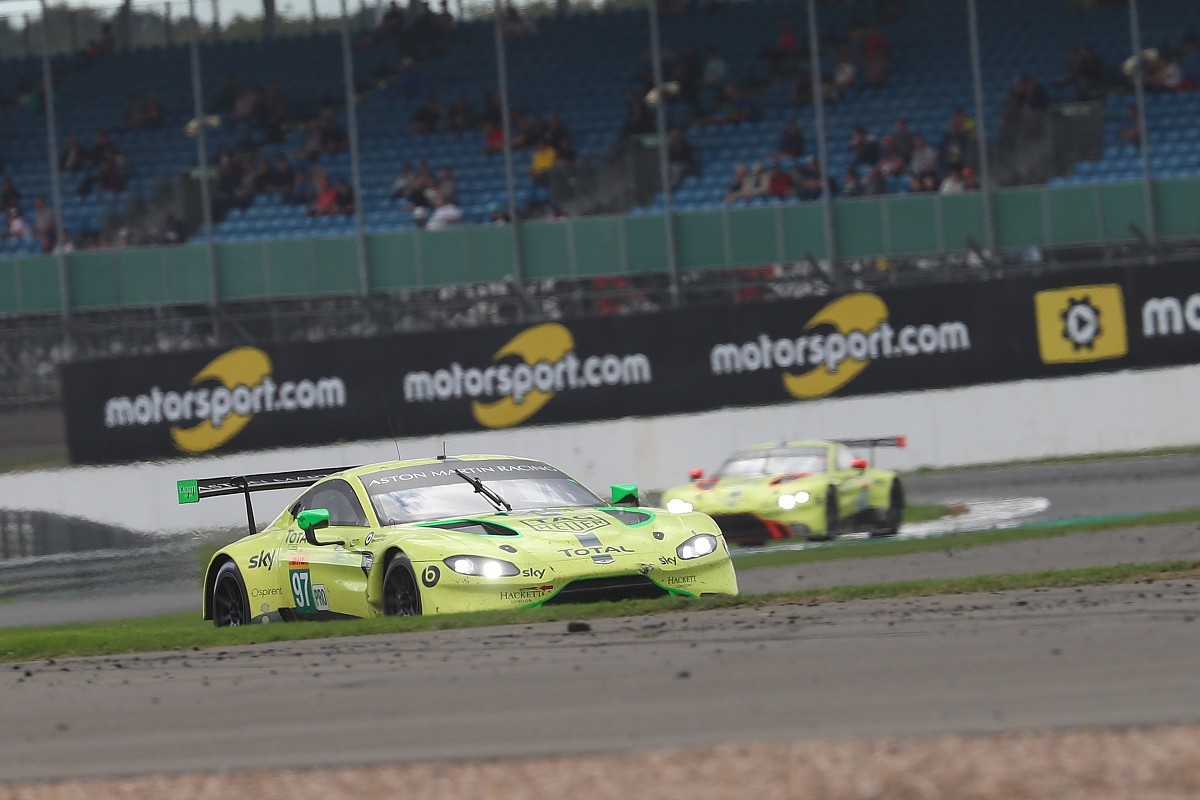 One level below that would be 'GT Plus', a sort of halfway house between the ultimate GTE car as described above and the ones we currently have. They would keep the same aero as the current cars, but with a hefty power increase to ensure faster lap times.
This tier would replace LMP2, but in the spirit of the current Pro-Am prototype class, teams would be required to run at least one driver rated 'silver' or below per car. 'GT Unlimited' would be open to all-pro line-ups, much like GTE Pro is now.
Then finally, the current GTE Am class would occupy the third tier, with the existing cars more or less as they are now in terms of power output and aero - plus the current restriction of one 'bronze' driver per car and a maximum of one 'gold/platinum' pilot.
The grid would be split more or less three ways, with 10-12 cars per class in the full WEC season and as many as 20 per category at Le Mans.
What would make this system unique would be that the cars in each of the three classes would be derived from the same base model. Manufacturers would sell this as it is to GTE Am teams, and then supply their customers (and factory teams) with the requisite upgrade kits for the upper classes.
This opens the possibility of manufacturers competing in every class, should they so wish, or just focusing on just one or two of them - whatever works for them and their customers.
And with the base car being more or less the same as the current GTE car, the option to race across the pond in IMSA with minimal tweaks would apply much as it does now.
With a roster of five or six manufacturers already in play, it's easy to imagine more wanting to get involved. McLaren, given its recent sportscar racing heritage, would surely prefer to fight at Le Mans with a race variant of the recently launched Senna, or the 720S, rather than a hypercar prototype designed to resemble one.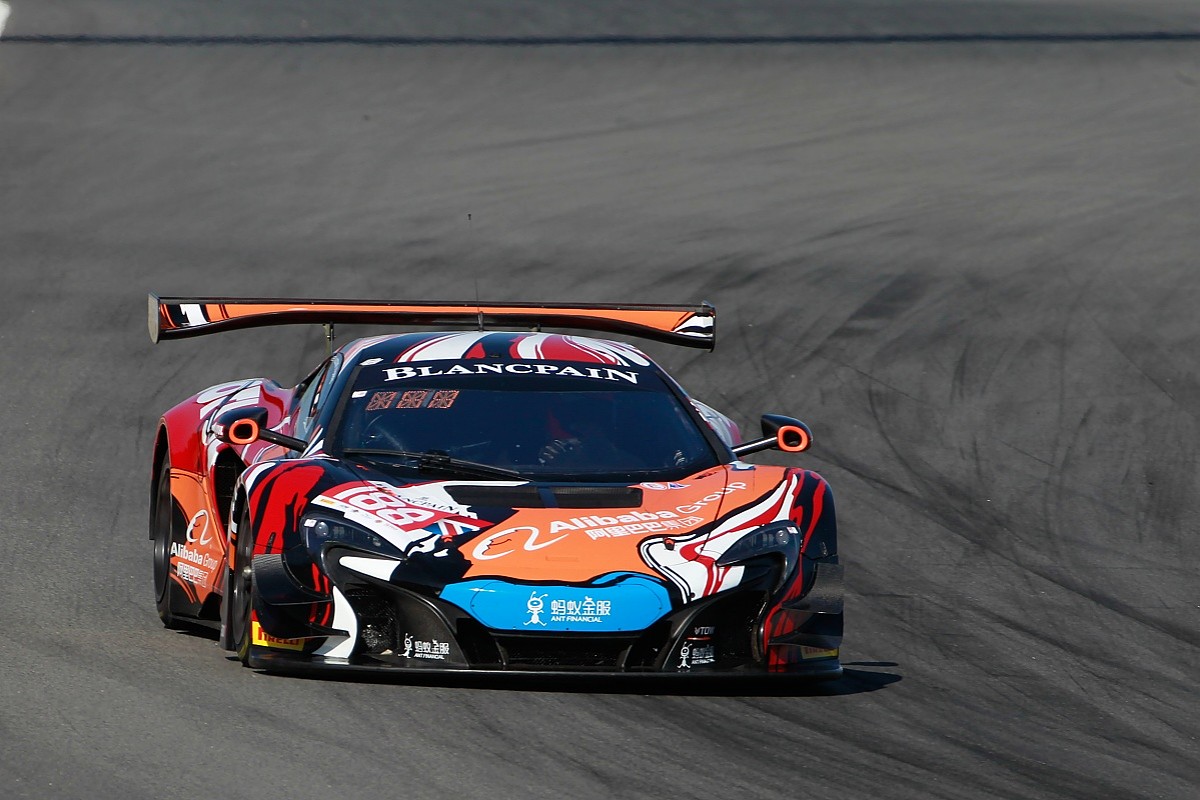 Admittedly, this 'all-GTE' plan has its drawbacks. For one, the LMP2 class would effectively be eradicated as well as the ailing LMP1 division - although the secondary category would still live on in IMSA, the European Le Mans Series and the Asian Le Mans Series.
And LMP2 cars could still be accommodated on Le Mans' ample 60-car grid, even if they would struggle to compete against the more tuned-up GTE cars.
Lap times at Le Mans stagnated for a decade before the diesel LMP1 wars and people weren't complaining the cars were slow
Secondly, the lap times would be a fair bit slower than the current LMP1 breed; the record 3m14s lap time Kamui Kobayashi produced at the wheel of the TS050 Hybrid last year would probably remain out of reach of even the most souped-up GTE machine.
Then again, this isn't necessarily a bad thing. Laptimes at Le Mans stagnated for a decade in the run-up to the diesel LMP1 wars between Audi and Peugeot, and people weren't complaining the cars were slow back then, even though the pole time at La Sarthe was still around 3m30s as late as 2006.
Surely, as long as there are plenty of manufacturers involved in close competition - the very opposite of the current Toyota-dominated LMP1 borefest - fans will be satisfied and engaged.
Thirdly, and probably the biggest worry, is the potential for a spending war. This is an area where the WEC's hypercar concept is particularly innovative, in that it explicitly seeks to stop the rising costs that ultimately killed off the LMP1 hybrids.
Even in the third year of the current GTE rules (and the second of the 'auto BoP' system in the Pro division) Balance of Performance remains a prickly subject. Ferrari's James Calado couldn't hide his displeasure at what he perceived to be an uneven playing field at Le Mans this year, while Aston Martin believed its new Vantage was hobbled by the system.
But these problems are more related to three new cars - including the 'Evo' upgrade of the Ferrari 488 - being introduced to the system than any fundamental auto BoP defect.
Clearly, with the current BoP system, spending megabucks is not going to grant a manufacturer a massive advantage, at least in the long run. Find half a second, and you can expect to be pulled back the next time the weight and boost levels are adjusted.
So there you have it: an alternative blueprint for the WEC's future, making full use of the existing competitors in the championship and allowing them to take centre stage, delivering the marketing benefits of a stylised prototype within a budget not significantly higher, in theory, than what they are spending at the moment.
If it meant that most or all of the championship's existing marques - and maybe a couple of extra ones thrown in - did battle in one class, it would surely be a worthwhile move.