Imagine if Formula 1 lost Mercedes, then Ferrari a year later. Sure, Renault and the likes of independents Red Bull, Williams, McLaren and Force India would be there to step into the breach; but it would doubtless be a massive blow - a little like the one dealt by Audi and then Porsche pulling out of the WEC, leaving Toyota as the sole LMP1 factory competitor (if, indeed, it decides to stay on).
The WEC still has a thriving LMP2 class and an amazing GTE Pro category with no less than five manufacturers in 2018 (supported by the Am class) to prop the championship up, but the recent P1 withdrawals have nevertheless been a huge punch to the WEC's solar plexus.
Sportscar racing has often been labelled 'boom and bust' down the years, and it's fair to say it's enjoyed some high times recently - with the creation of the WEC in 2012 bringing back a genuine global platform for Le Mans-style racing cars.
Its foundation has been hybrid technology in the top-end prototype division, guided by a thirst for road car manufacturers to use motorsport as a research and development programme, while the marketing department can make something of the on-track achievements.
Overall victory at Le Mans remains one of motorsport's greatest rewards, and there's no threat to that mantle even if all the top-class manufacturers pulled out. After all, we've seen privateers win it before. Porsche has 19 outright Le Mans wins, but the standout victories by Jean Rondeau or even Joest Racing's privateer Porsche stick in the memory too.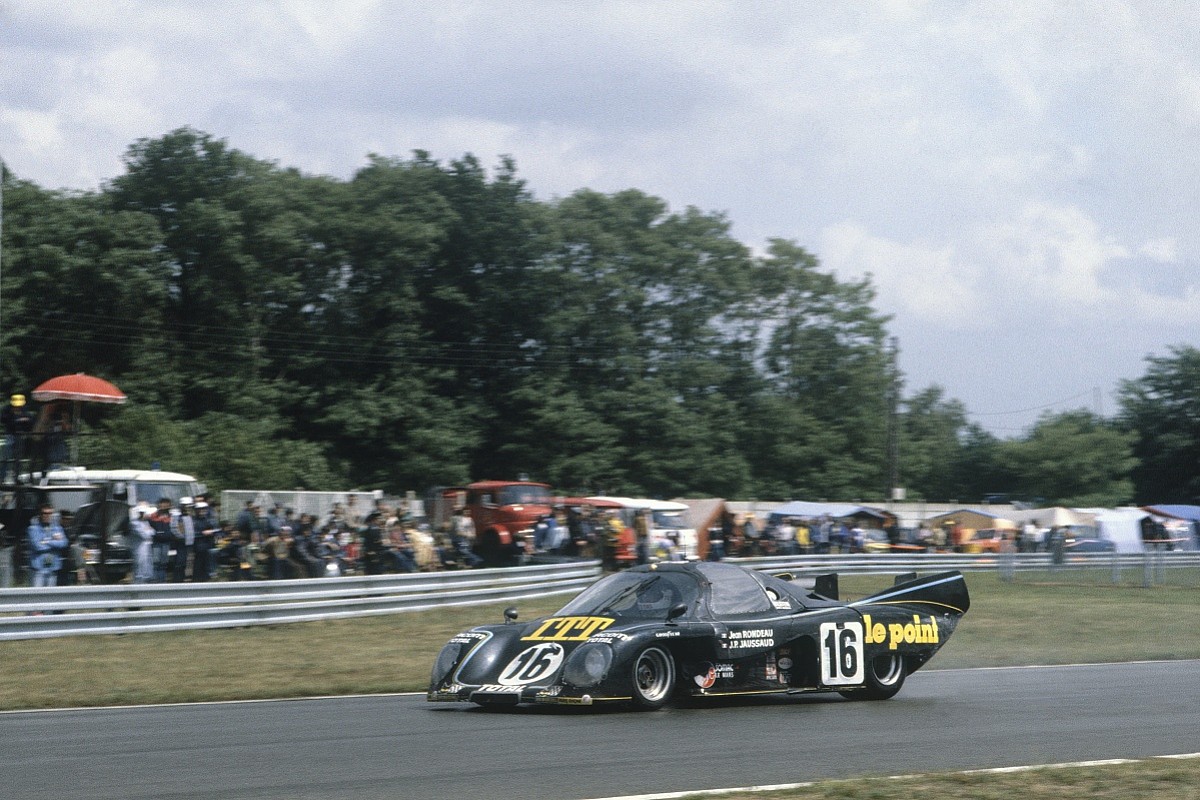 But LMP1's recent train of success has irrefutably struck the buffers: on the back of Volkswagen's emissions scandal, there have been swift project exits for two of its flagship brands.
The lure of full-electric racing has also helped burst the bubble, and, from a position of power, the WEC organisers - led by Gerard Neveu and, of course, with full consultation with the FIA and Le Mans powerbroker the Automobile Club de l'Ouest - have been forced to scramble.
"There's probably not a perfect answer - it's always a question of compromise," says Neveu of his quandary. "This is the answer, because there is no other way!"
As we speak in a Miami hotel, it seems apt that hotel workers are preparing for Hurricane Irma. It's time to discuss another oncoming storm...
Keeping LMP1 alive
While industrial scandal was at the root of the problem, the other reason that helped swing the axe on the Audi and Porsche programmes was the cost involved in competing in the WEC. Exact figures are hard to put a finger on, but it's fair to say that the LMP1 factory teams are the only ones spending a nine-figure sum on a racing programme outside of F1.
It's easy to blame the organisers for this: how could they allow the costs to escalate? The problem here is that manufacturers will spend what they like on a racing programme in pursuit of success, and it usually works out that the more you spend, the better the results.
The exception to this rule, ironically, is Toyota - which spent a vast amount on an underwhelming F1 programme, and enjoyed far more success for less expenditure in the WEC.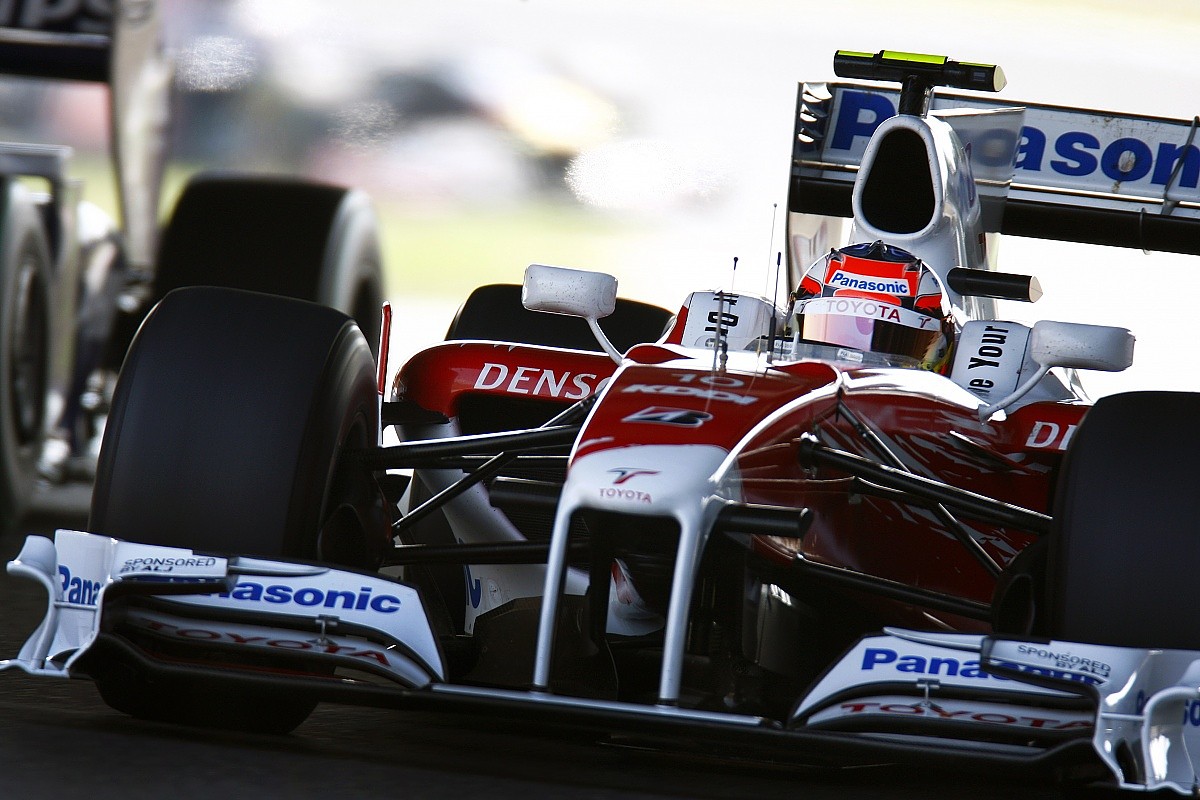 The signs are pointing to Toyota remaining in LMP1 next year, where it will almost certainly pick up another WEC title to add to its 2014 success and, perhaps, finally a Le Mans 24 Hour win. Nice payback for its loyalty if so, and perhaps an antidote to what Neveu refers to as the "sudden, brutal and unpredictable exit" of Porsche.
"We still have one competitor on the grid, and we have a lot of respect for Toyota and they've written some huge stories in our sport over many years. But now they are alone, and that is a fact," adds Neveu.
"If Porsche had left at the end of 2018, I think we'd have enough time to have another one to join in - that was the plan. But this sudden departure, it has made our story completely different.
"We must keep the LMP1 grid alive for the next two years, because we have new regulations for 2020. And that is the second step."
Stabilising the ship
So what's the short-term plan to keep WEC afloat so, further down the road, other manufacturers might hop aboard?
"The first step is to ask, 'Have we enough reason to keep LMP1?'" says Neveu. "If not, there are many other options. But the answer is 'yes' because you still have Toyota here, and we have a couple of privateers arriving with very strong, non-hybrid system programmes.
"We know officially that Dallara and Ginetta are producing chassis, and they have made some deals for the engines. We also know, from the backstage, that there is a couple of other privateers and also some manufacturers looking seriously at the opportunity to join - in non-hybrid form immediately.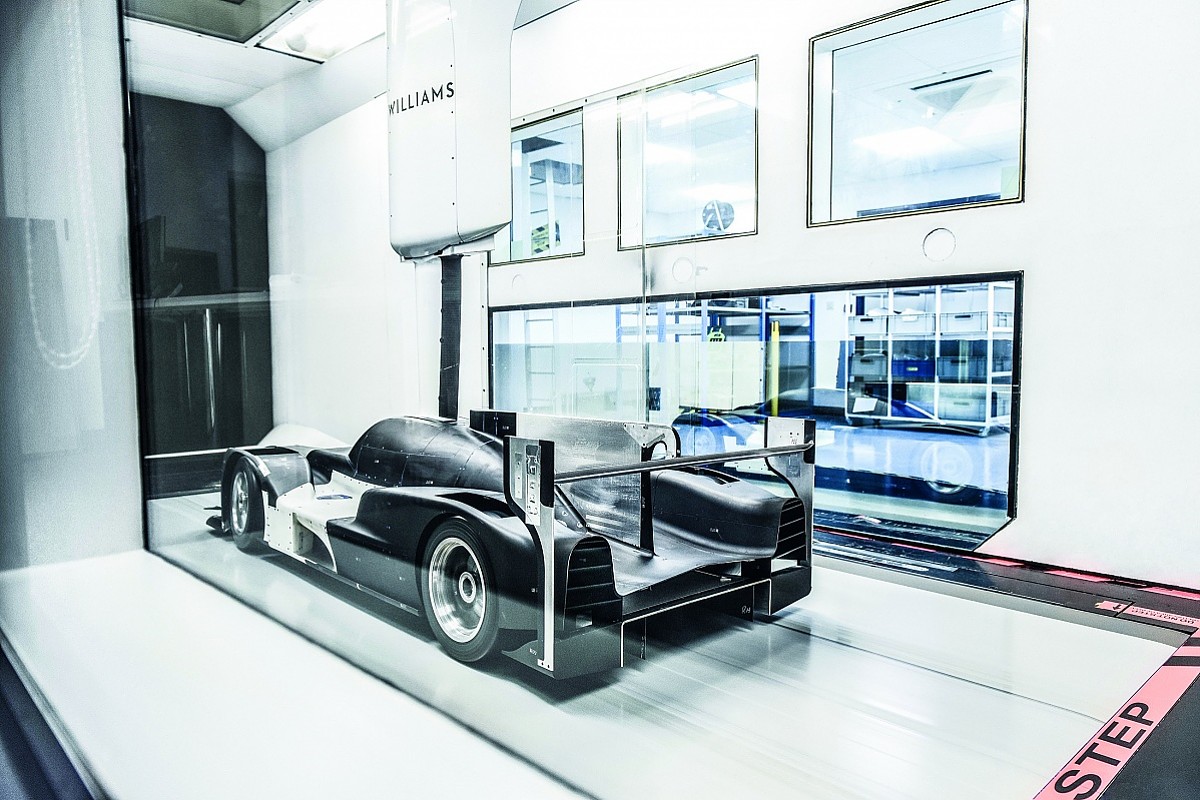 "We opened the door to maintain the stage at the right level. It wasn't an option to say LMP2 can reach the level of LMP1 - that's unfair to the people who are building the new LMP1 chassis - so we keep the chassis regulations but are more flexible over the engines.
"Any manufacturers or partners, who have a naturally-aspirated engine, we will apply an equivalence of technology between the turbo and the naturally-aspirated engine, as we did between the fuel and the diesel a few years ago."
But where does that leave us, the fans and spectators, in terms of the racing product at the front of the field?
Dallara certainly has the ability to step up to the plate and produce quick cars from well-heeled privateers such as SMP Racing via its BR Engineering project, but the enthusiastic Ginetta has much to prove at the very top level.
"We don't want Toyota playing alone, 10 laps in front," declares Neveu. "That doesn't make sense for us or them. It's always better to win Le Mans, for example, with some competitors than none.
"With the fuel flow especially, we have to moderate the performance to have a similar level. But, nevertheless, it's easy to understand that the hybrid technology will use less fuel over the same stint, so they will do more laps - there will always be an advantage.
"DPi is a good programme, but from my knowledge, it only works in North America" WEC boss Neveu
"But we will have cars fighting for the podium - because it will be a single class, with only one podium and one classification. And if Toyota has a problem, and this is endurance racing, the other [LMP1] competitors will always have that chance to fight for the overall victory. So they will have their own story."
Why DPi doesn't fit
One common theme that's popular among sportscar fans right now is the call for the WEC to adopt the North American IMSA SportsCar Championship's DPi rules package. The LMP2-based category allows manufacturers to use their own engines and 'remodel' the bodywork for cosmetic reasons.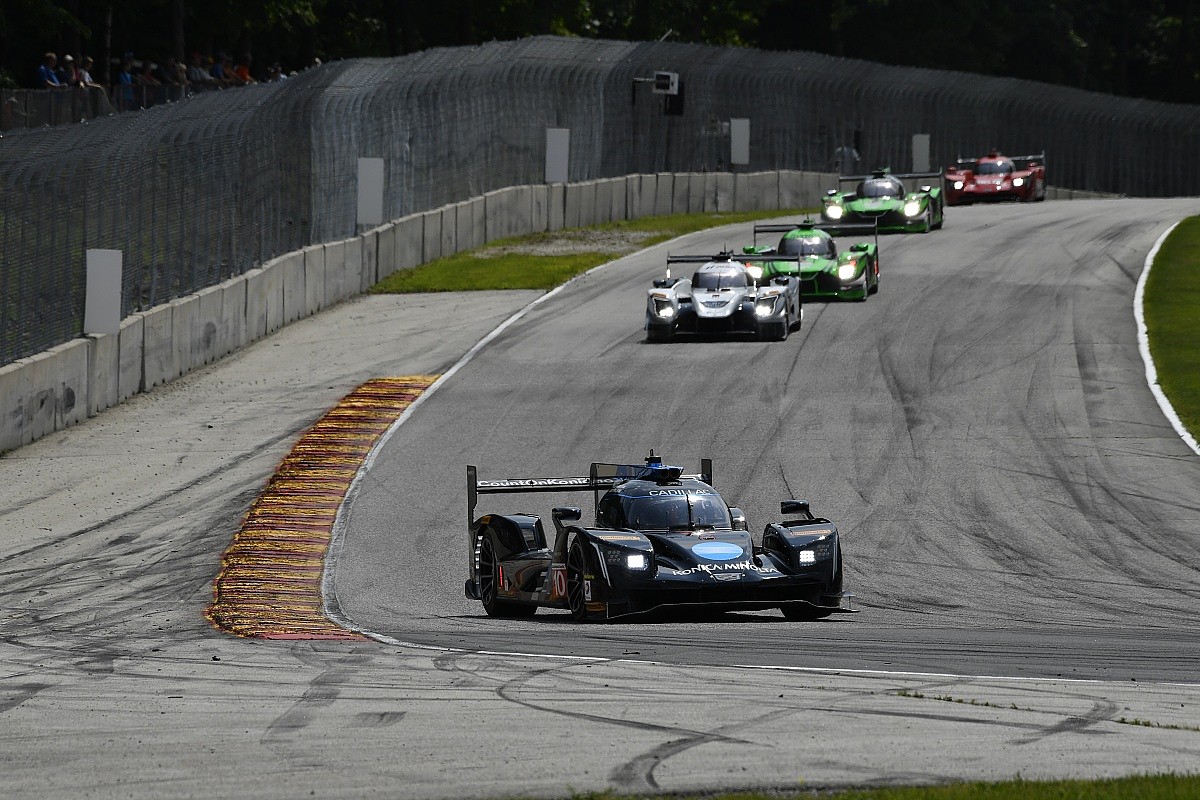 The regulations attracted Cadillac, Nissan and Mazda straight off the bat, with Acura joining the party with Team Penske next year. A success story, sure, but one that Neveu believes is not right for the WEC to buy into.
"DPi is a good programme for North America," he says. "From my knowledge, it works only in North America. It's a different way, there is no high technology, these cars weigh 100kg more than LMP1, they have 100bhp less. The concept is interesting: similar aero [to LMP2], changing the 'face' of the car to make it distinctive, but their approach is a little bit different.
"We have to stay in touch together, and what we're discussing for 2020 absolutely has to be shared with the people at IMSA, because they will have to do an evolution. We have to investigate, can we join [regulations] at some point perhaps?
"But the DPi model, as it is today, works very well for North America and IMSA - congratulations for that - but for many years LMP1 with hybrid energy worked very well for WEC!
"I think DPi manufacturers are only interested in overall victories, so with LMP1 that would be difficult, and are we sure that Cadillac, for example, would be interested to travel around the world? Not to my knowledge, at this moment. Because we are talking about a luxury American brand that is having great success in a North American series."
A sustainable future
There's only so much a series organiser can do to restrict spending by car-producing giants. As developments in F1 have proved, if you ban off-season testing, you spawn simulators. Ban windtunnel hours, you get a hike in computational fluid dynamic activity. It all costs.
Practically-speaking, is there a target budget that Neveu would like manufacturers to spend in the top level of the sportscar racing?
"That's a very interesting question," he mulls. "It's a strange relationship with manufacturers because it's very important to have them on board - they bring such a big energy to the paddock and strong power to endurance racing since the beginning. So you are very happy to welcome them, and then they are inside, they start to play because they want to be the winner, and the only winner.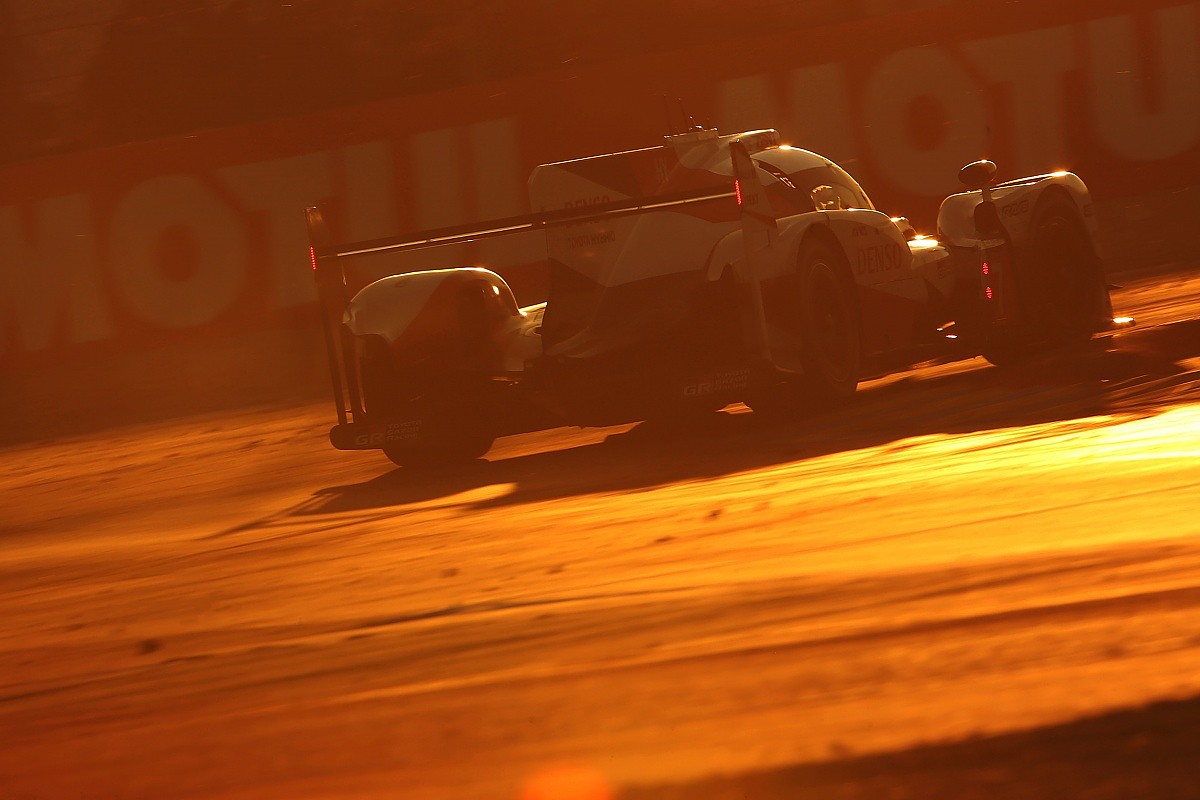 "To do this, they spend more and more money. You can control this to a certain point, it's inside our garden if you like, so you can limit the number of staff, material, aero kits, many things. We have systems of control inside the paddock.
"But what they are doing inside their factories is impossible to control. If they spend a lot of money on simulation, for instance, it's very difficult to have any control over that. We do our best to control the costs of travel, for example, but manufacturers should be careful with their own controls.
"Competition is competition, when you want to win you always find a reason to push the limit up. If we let the drivers cut corners on the track, they'd do it so they could win, it's the same thing.
There's a world championship and Le Mans at stake. Who doesn't want to win those?
"In the rules, it's very difficult, so perhaps we need to come to agreements for areas to be careful in. We have to provide the best answers to the manufacturers and teams, the best regulations, to follow and stay on the right side."
And now we come full circle. Manufacturers are the 'can't live with them, can't live without them' type. It's a great balancing act, hence the 'boom and bust' repetition.
The WEC is ready to cut its cloth, offer a rules set from 2020 that should offer hybrid Le Mans cars for, potentially, a fraction of the cost of the current breed.
But can it keep a rein on the spending, to flatten that up-and-down cycle? And can it avoid getting carried away if there's another wave of manufacturer interest, that might send those budgets stratospheric again?
That's the challenge. In the meantime, there's a window of opportunity: Toyota can make hay, but should it trip over its own bales, there's a world championship and Le Mans 24 Hours at stake. And who doesn't want to win those?