Bruno Senna grabbed the headlines, but another name drew knowing nods from sportscar insiders.
The occasion was the launch of Aston Martin Racing's World Endurance Championship campaign in February, and the nephew of a three-time Formula 1 world champion and a certain Frederic Makowiecki had just been announced as part of AMR's giant squad.
Senna was the surprise signing, Makowiecki the sensible one. The Frenchman had been knocking on the door of a factory drive since his full-time graduation to the professional GT ranks in the 2010 FIA GT1 World Championship.
Since that time, 'Mako' has impressed in everything he's driven.
That included Aston Martin, Ford and McLaren machinery in the short-lived GT1 World series, in which his record of 12 victories will stand for perpetuity.
He also showed his pace in a GTE-class Ferrari 458 Italia, most famously taking the class pole at last year's Le Mans 24 Hours with the privateer Luxury team.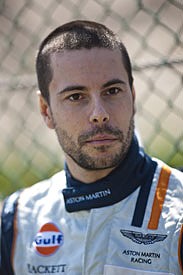 Makowiecki was at the top of Aston Martin's list © Drew Gibson
He was even given a try-out by Peugeot in a 908 LMP1 at the back end of 2011 and was quick enough to be invited back by the French manufacturer before it canned the programme.
Signing 'Mako' was a no-brainer for AMR team principal John Gaw, who cast his net far and wide as he looked for drivers for Aston's expanded WEC assault.
"Fred and Maxime Martin were the two I had at the top of my list," he says. "They were first equal for me, but BMW got to Maxime first.
"They are the two guys who have shown the potential to be up there in the top five or six GT drivers in the world."
Makowiecki's talents were already well known to Aston Martin after three years in the FIA GT3 European Championship in 2007-09 with Hexis Racing and then the inaugural GT1 World season with the same squad.
Hexis team boss Philippe Dumas, an old friend since their karting days, knew he had a star on his hands from the word go.
"I was sure he was something special — on the first day of our first test at Val de Vienne," he says. "I knew, then, that he was going to help us a lot as a team."
Dumas is a paid-up Makowiecki fan, and he's not alone. Anyone who has worked with him is happy to step forward to pay testament to the driver's talents.
"Fred is a mix of Alonso, because he is so consistent and doesn't make mistakes, and Vettel, because he is super-fast," continues Dumas, "but his biggest quality is that he works harder than anyone else."
Veteran engineer Ricardo Divila was also impressed when he worked with Makowiecki at Luxury.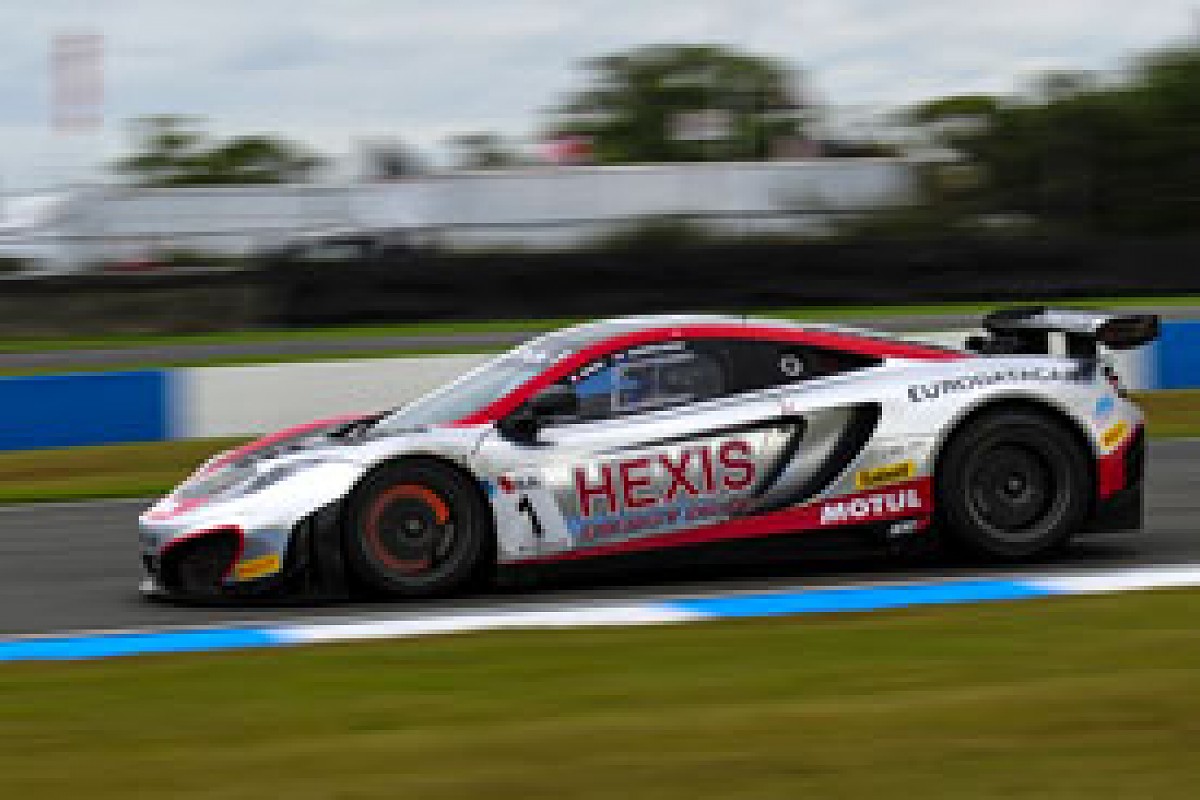 Makowiecki racked up 12 wins in the short-lived GT1 World series © LAT
"He's a real racer and technically very strong; he has an amazing understanding of the tyres because he does thousands of kilometres testing for Michelin," explains the Brazilian. "He's also an all-round good bloke."
The last point is one of the reasons why Divila recommended Makowiecki to Dome when they were looking for a European star to drive in their factory Super GT Honda HSV-010.
"The trick is making a driver work in Japan," he continues. "'Mako' fits in everywhere."
Divila has already been impressed by Makowiecki in Super GT this season.
"At Okayama [venue of the opening round] he was battling with Takashi Kogure who, in my opinion, has been the fastest GT500 driver," adds Divila.
Makowiecki's pace in the high-tech GT500 racer has belied his lack of downforce experience. He did a season in the Formula 3 Promotion class for older machinery straight from karting in 2000 and then was forced through lack of funds down the GT route.
"I had two options after F3," recalls Makowiecki. "Stop my career or move to GT cars. It turned out to be a great decision."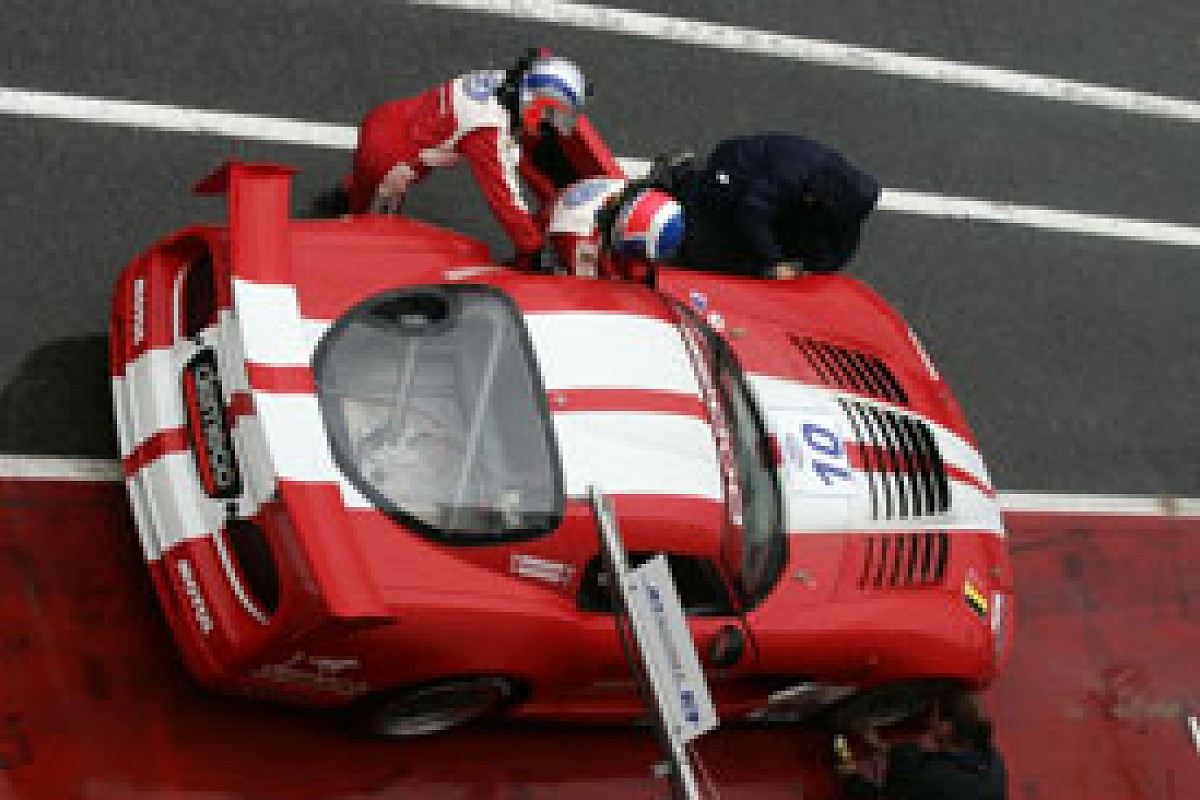 Racing a Viper in the 2006 FIA GT3 series put Makowiecki on the map © LAT
'Mako' honed his craft in the secondary-level GT Cup in France and then the national GT championship and the French Porsche Carrera Cup, but his skills didn't come to wider attention until the start of the FIA GT3 series in 2006.
He raced a Larbre-run Dodge Viper that season and, after signing a management contract with the French team for the following season, he was placed with Hexis.
"Hexis is like my home team," he says. "We learned and moved forward together. They were an important part of my career."
That career has finally taken off in 2013 with not one but two factory GT seats, and he's more than happy with that.

"It was great for me to test the Peugeot, and maybe I could have raced the car in 2012 or 2013, but to be honest I prefer to race a GT car for a factory than a prototype as a privateer.
"The racing is amazing in GTE right now," continues Makowiecki, who shares the #99 Aston with Senna and Rob Bell. "No manufacturer is going to have a big advantage at Le Mans.
"It is going to be very close and the important thing will be to make no mistakes and to be on the lead lap for the fight to the finish."