LMP1
The LMP1 prototype rulebook is largely unchanged following major revisions for 2011 that included a downsizing of engine capacity, though there have been tweaks aimed at equating the performance of diesel and petrol cars. Most significantly, the fuel capacity for turbodiesels has been reduced from 65 to 60 litres, while the rulemakers have tried to reduce the diesel's power by seven per cent. The so-called grandfathered cars that ran at Le Mans last year - the likes of the V10 Judd-engined Pescarolo - finally disappeared after a swansong at the Sebring FIA WEC opener in March. The demise of the old cars means that all prototypes now have to run the Formula 1-style shark fin, introduced for last season as a means of preventing prototypes becoming airborne should they snap sideways. Another change, devised to work in conjunction with the fin, is the openings in the wheel arches.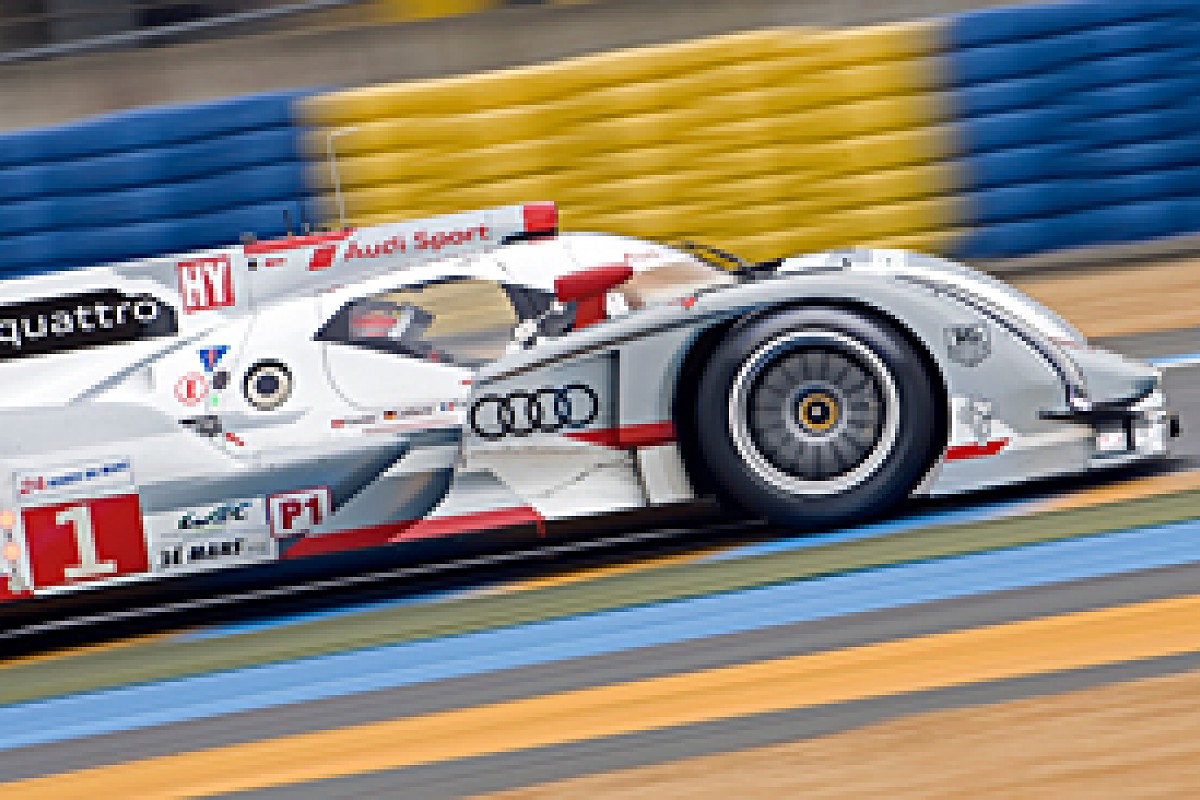 #1 Andre Lotterer (D), Benoit Treluyer (F), Marcel Fassler (CH)
Test day best: 3m26.468s (2nd in LMP1)
#2 Allan McNish (GB), Tom Kristensen (DK), Rinaldo Capello (I)
Test day best: 3m25.927s (1st in LMP1)
Audi hedges its bets by running two R18 e-tron hybrids and two non-hybrids, which combine to make its largest factory assault since the year of the German manufacturer's Le Mans debut in 1999. The hybrid crews comprise last year's winning line-up and the crew they are in the process of usurping as Audi's superteam - for which Capello makes almost certainly his Le Mans appearance in a prototype. McNish and co had the upper hand when Audi ran last year's R18 TDI at Sebring, but the younger line-up was on top as the best hybrid runner when the 2012 cars debuted in the Spa FIA World Endurance Championship round. The hybrid systems showed no problems over six hours at Spa and, according to Audi, the cars have proved reliable in testing. The e-tron has edge over the ultra on one-lap pace on the evidence of qualifying at Spa and the Le Mans Test Day.