It seems like a lifetime ago that I pitched up at Le Mans for my first 24-hour race as a bright-eyed cub reporter. That was way back in 1990, long enough ago for me now to be knocking on the door of a half-century of around-the-clock reporting.
Adding 16 Daytonas, 10 Spas, one Nurburgring and one Willhire (the last) at Snetterton to my tally of 21 Le Mans, I now find myself on 49 24-hour races covered, most of them for AUTOSPORT. That makes my attendance at this weekend's Nurburgring 24 Hours an historic event for me.
It's a worrying, even frightening, statistic, one that reminds me of my advancing years and just how long I've been pounding the sportscar paddocks of the world. On the other hand, it emphasises how lucky I've been over the past 23 seasons. Not only have I somehow managed to avoid doing an honest day's work in that time, but I've witnessed some classic racing in the world's big enduros.
Hitting the big five-zero offers the chance for reflection, so I guess it's only right that I try to work out some kind of top 10 to mark this personal milestone. I could have opted for the best 10 24-hour races I've reported on, but, rightly I think, I've decided to plump for the ones that stick in my mind, the ones I'll perhaps remember in my dotage.
Some of them weren't necessarily classic races, but they are special to me. Some for personal reasons and some for reasons professional: as a journalist, I like a good story.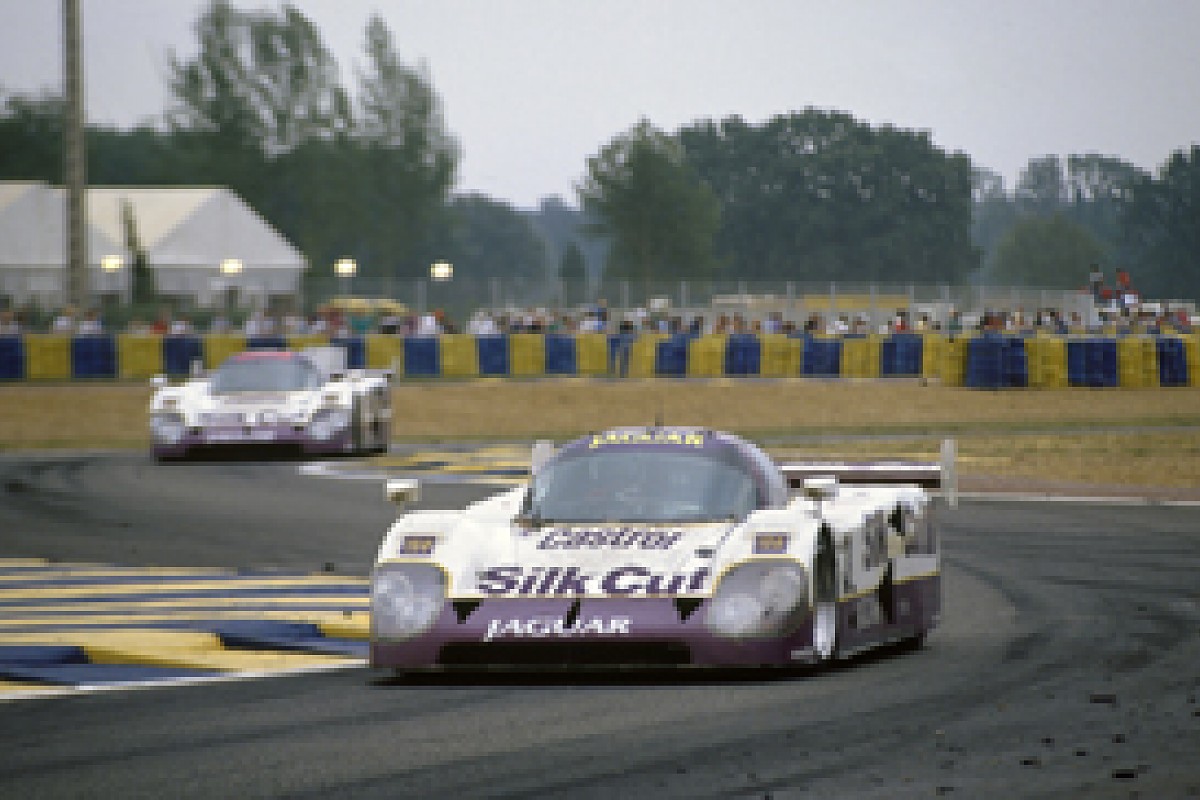 Jaguar took a one-two in 1990 © LAT
10. 1990 Le Mans 24 Hours
You always remember the first time. Le Mans 1990 was an overawing experience that shall stay with me to my dying day, though, I should point out, for reasons other than the racing. The race that gave Jaguar its final victory at Le Mans wasn't a classic, certainly not by the standards of the entry list that year, but there was a classic performance that ultimately provided me with the moment I remember most from my first 24-hour event.
Jesus Pareja and team boss Walter Brun had driven the race of their lives on the way to what looked like second place in the latter's privateer Porsche 962C. Brun Motorsport team leader Oscar Larrauri had had to retire hurt early in the race, courtesy of a massive shunt in the Renault 21 Turbo support race on Saturday morning, and Pareja and Brun, neither front-liners in the Argentinian's class, somehow looked on course for the podium in a race fought out by factory teams from Jaguar, Nissan, Toyota, Mazda and Porsche. Engine failure with just 15 minutes to go handed Jaguar a one-two result. As Pareja sobbed in the arms of his crew down at the old Mulsanne Corner signalling pits, the rabid pack of Jaguar fans massed opposite the pits went wild. I felt a little sick.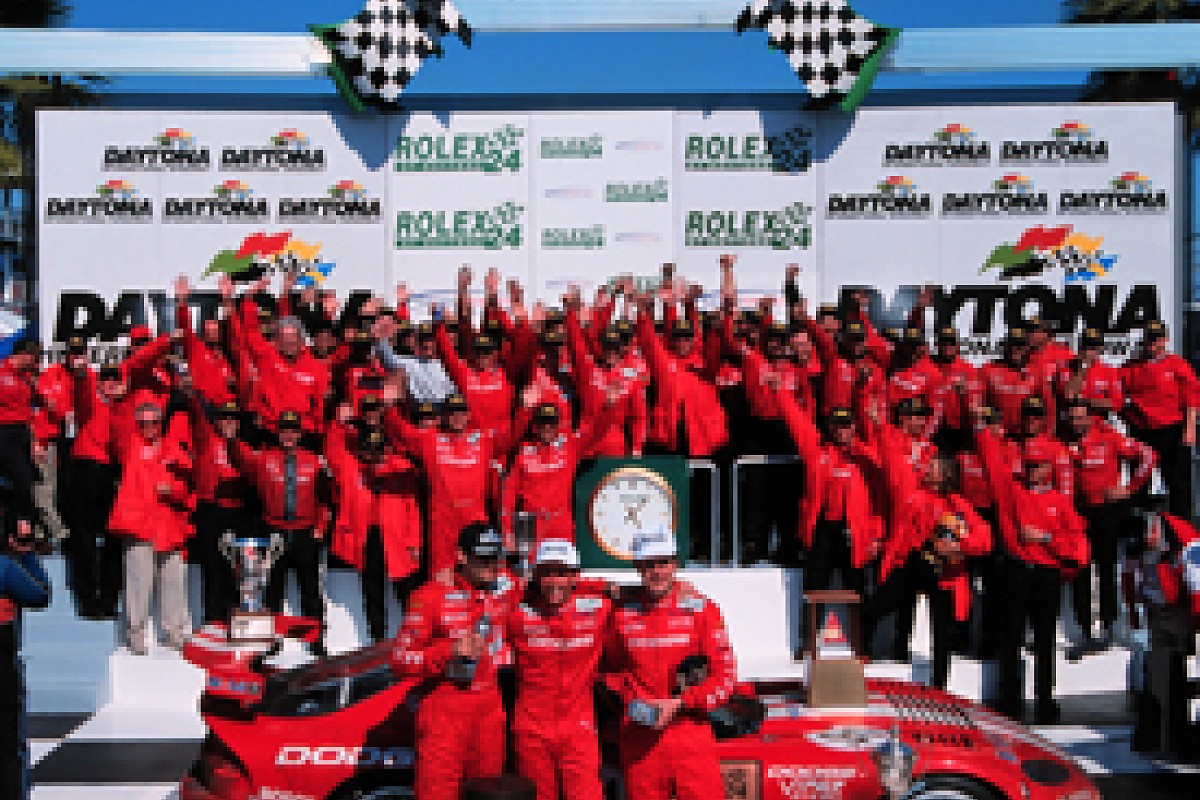 ORECA's GT car defeated the prototypes © LAT
9. 2000 Daytona 24 Hours
GT cars aren't supposed to beat the prototypes in the big enduros, but it has happened on a handful of occasions over my 24-hour reporting career. Daytona 2000 wasn't the first, but it sticks in my mind for a number of reasons.
Firstly, I remember the frantic calculations of my colleagues and I trying to work out if the GTO-class cars would catch the leading Dyson Riley & Scott that had lapsed onto seven cylinders; then there was Olivier Beretta shrugging off a bout of chickenpox to put in a stint during the night that effectively sealed the victory for the ORECA Chrysler Viper team; and finally there was an ultra-close finish, Beretta and team-mates Dominique Dupuy and Karl Wendlinger edging out the chasing Chevrolet Corvette by a shade over half a minute.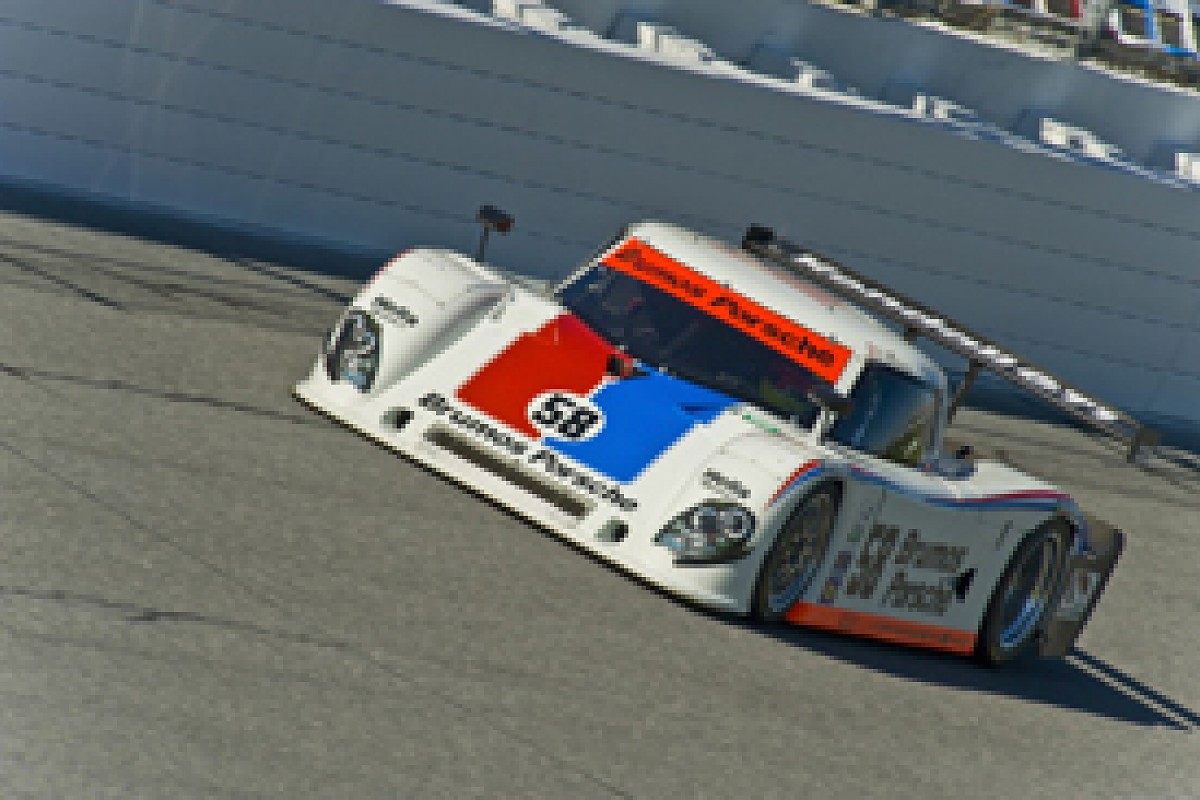 Brumos took a narrow 2009 Daytona victory © LAT
8. 2009 Daytona 24 Hours
We've all become a bit blase about the ultra-close finishes at Daytona over the past few years. It all seems a bit manufactured to me, courtesy of a drawn-out safety car procedure devised with the sole intention of keeping field together. Yet when it first happened, in 2009, I couldn't stop raving about it.
The Brumos Riley-Porsche claimed victory over Ganassi's Lexus-powered version by just under two tenths after 24 hours of racing. Four cars were on the lead lap starting the final hour and two of them were still hard at it the final time around the Daytona International Speedway. It was breathtaking at the time, but you can have too much of a good thing.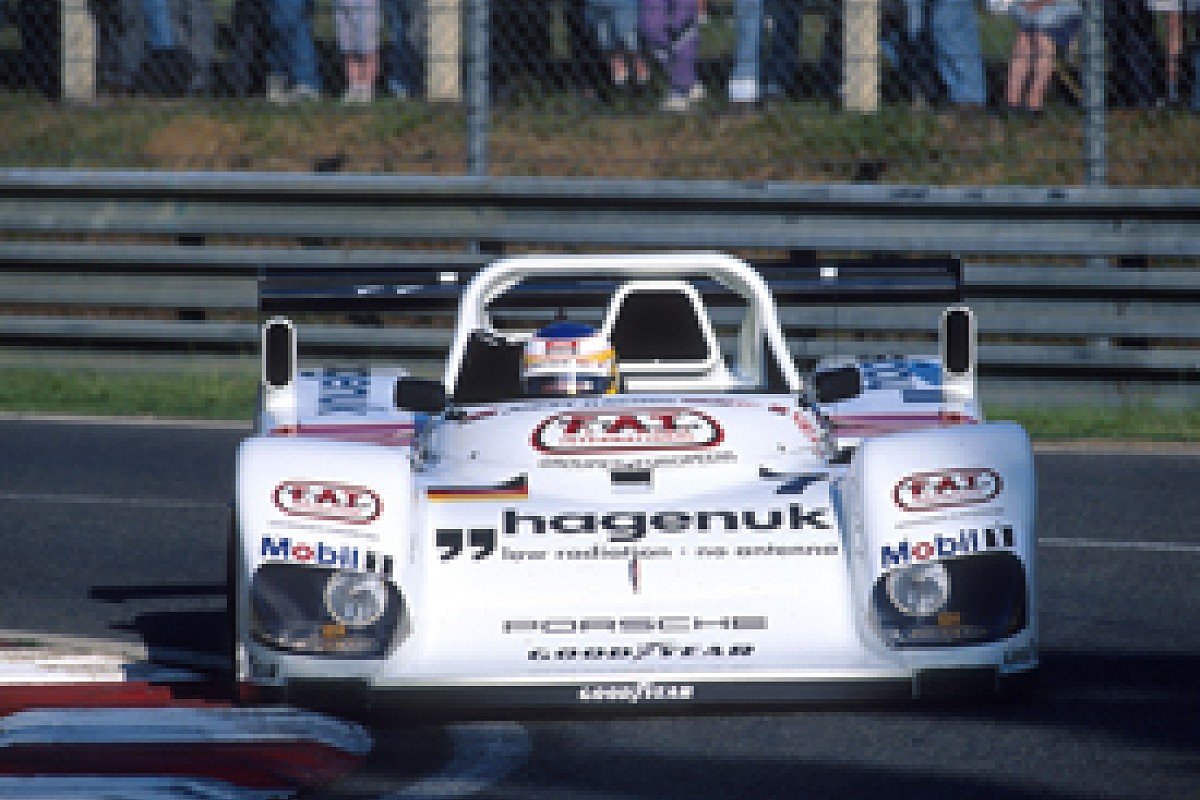 Joest pulled off two Le Mans wins with the WSC95 © LAT
7. 1997 Le Mans 24 Hours
The Porsche WSC95 will forever be one of my favourite racing cars. It was a pretty thing, but its origins as a world title-winning Jaguar Group C car makes its story fascinating for a stato like me. It sounds too unlikely to be true.
As does the fact that Joest forgot to enter that year's race. They really did, the result of confusion over what we now call guaranteed or automatic entries. It was left to me to remind Joest technical director Ralf Juttner of the slip-up. The Automobile Club de l'Ouest bent the rules a little to allow Joest's solo entry in, and history was made. How could I leave that tale out of my top 10 magic moments?
6. 1998 Daytona 24 Hours
The Ferrari 333SP is up there among my all-time favourite sportscars too, so I have to put Daytona '98 in my list of memorable 24-hour races. I missed its other blue riband triumphs at Sebring in 1997 and '98, so I'm grateful that I got to witness the screaming V12-engined prototype winning a 'big one'. The fact that Giampiero Moretti, without whom the 333 would never have happened, took the flag at the end of the 24 hours made it even more special for me. The cigar-toting Italian was a throwback to another era and the kind of character we lack in the paddock today.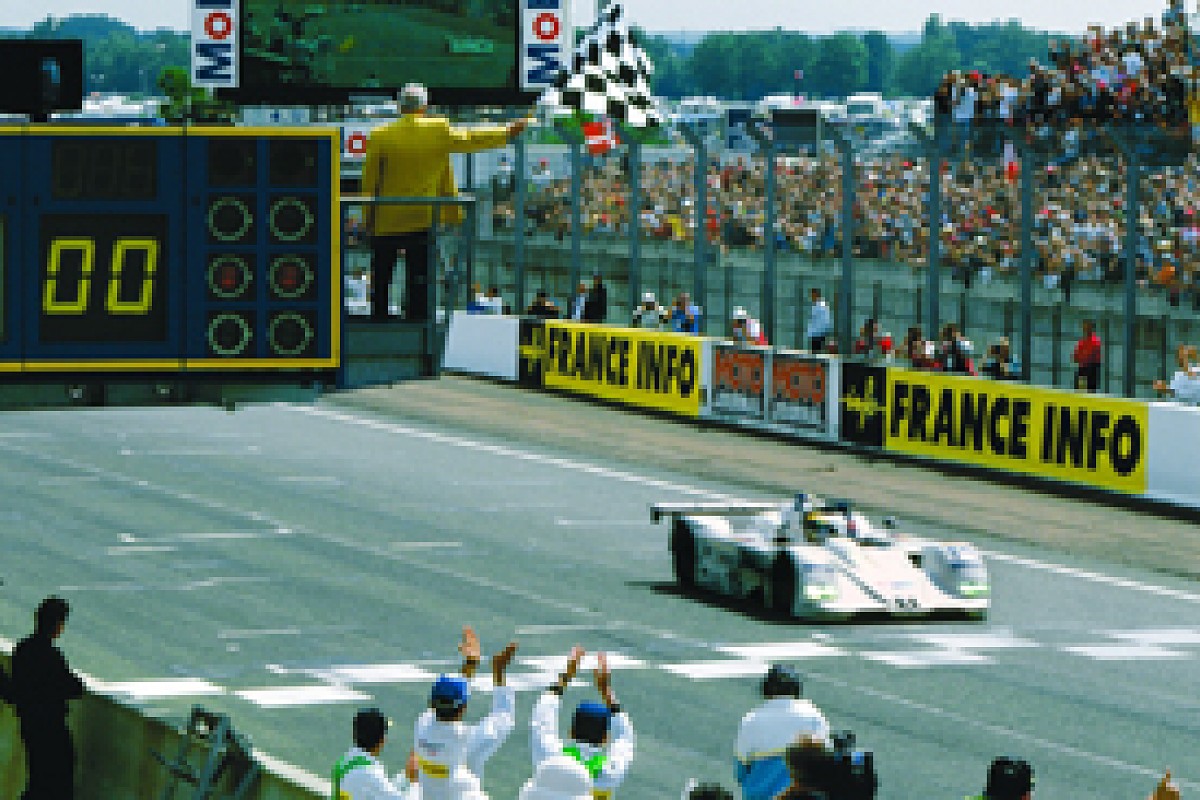 Le Mans 1999 had a superb entry and saw a BMW win © LAT
5. 1999 Le Mans 24 Hours
This race went down to the wire, BMW and Toyota battling it out right to the end. Yet is was still something of an anti-climax, which means I remember Le Mans '99 for flying Mercedes rather than the race itself.
This year, the high-water mark of manufacturer participation in my time covering Le Mans, could have produced one of the best-ever races on the Circuit de la Sarthe. Instead we got a battle between the second-string Bimmer and the third-string Toyota. It shouldn't have been that way. Everyone remembers that the lead BMW driven by Tom Kristensen, JJ Lehto and Jorg Muller was the better part of four laps up when it went out on Sunday morning, but few recall now that the best of the Toyota GT-Ones was hounding it in the night when Thierry Boutsen was punted out of the race and into hospital by a wayward Porsche 911.
And don't forget the Mercedes-Benz SLR was still very much in the mix when Peter Dumbreck flipped into the trees four hours in.
4. 1996 Daytona 24 Hours
Memories of my first trip to the Daytona International Speedway have stayed for two reasons: just how different the US 24-hour race is to its European counterpart at Le Mans; and Max Papis in a Ferrari 333SP. An amateur driver I knew well at the time summed it up when he said: "Le Mans is like work, Daytona is like a holiday." US racing is generally more relaxed and less constrained by officialdom than motorsport in Europe, and nowhere is this more the case than Daytona. Yet relaxed is something that Papis certainly wasn't in his ultimately unsuccessful chase of the leading Riley & Scott in the final hour of the '96 race. The in-car footage was amazing - never have I seen someone work so hard behind the steering wheel. And what I didn't know until after the race was that he was holding the gear lever in third and fourth. I guess it was the event that made the Italian's name in the US - and certainly resulted in his 'Mad Max' monicker - and the one that started my love affair with US racing.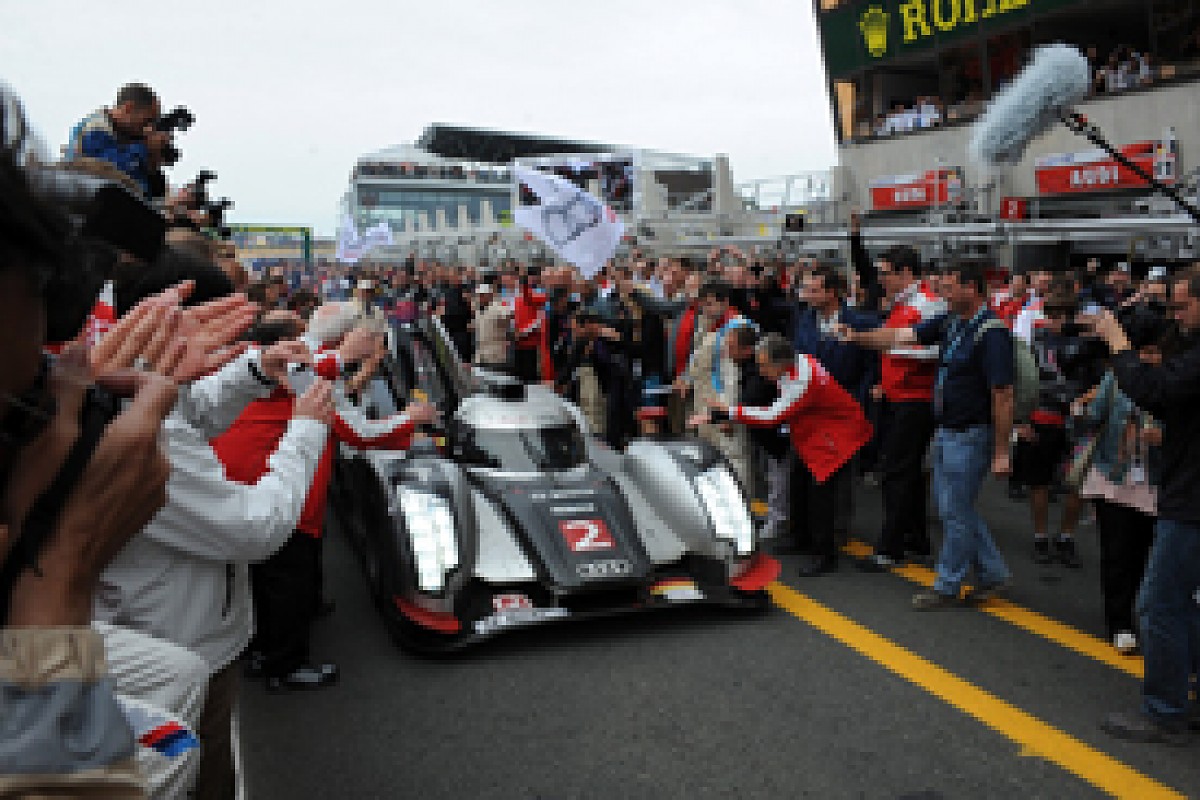 Audi celebrates 2011 Le Mans victory © LAT
3. 2011 Le Mans 24 Hours
What turned out to be the final installment of the Audi versus Peugeot confrontation at Le Mans was probably the best in terms of the racing. It was close all the way, three Peugeot 908s hunting down a solo Audi R18 TDI.
There were times that the French manufacturer looked to be on the way out, but a combination of tactics and the vagaries of the weather meant it always remained in contention. The 13-second winning margin for the Audi driven by Andre Lotterer, Benoit Treluyer and Marcel Fassler was befitting for an always-intriguing and sometimes-thrilling motor race.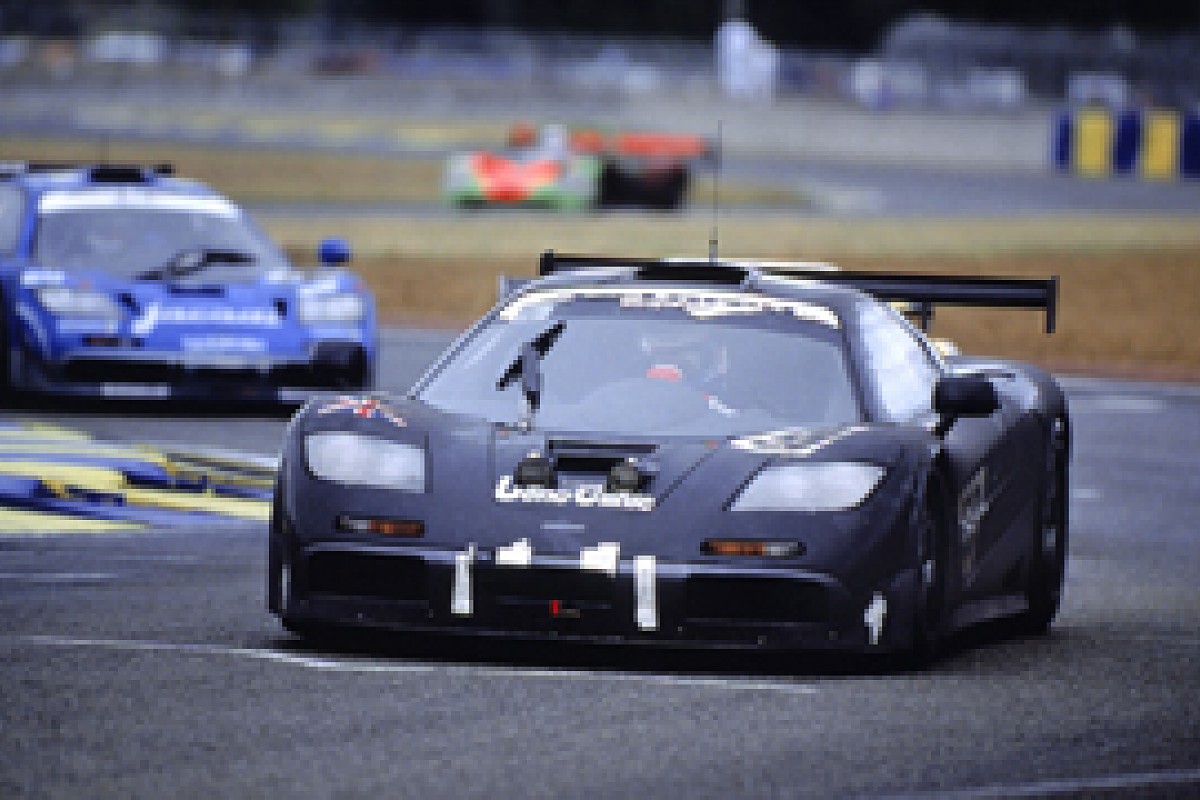 McLaren's 1995 Le Mans victory was a surprise © LAT
2. 1995 Le Mans 24 Hours
McLaren didn't want to build the F1 GTR, let alone take it to the Le Mans 24 Hours, yet the racing version of its BMW-engined supercar ended up winning the greatest endurance race of them all at the first attempt.
It wouldn't have happened if the race had been dry, but the conditions allowed what was effectively a beefed-up road car to beat the prototypes. That was an amazing story in itself, but sprinkle in near-misses for Mario Andretti and Derek Bell, fifty-somethings respectively bidding to win the race for the first time and with their son, and you'll understand why this was such a memorable race. And that's without a bit of post-race controversy over whether the winning McLaren was a factory entry running against the British marque's customers.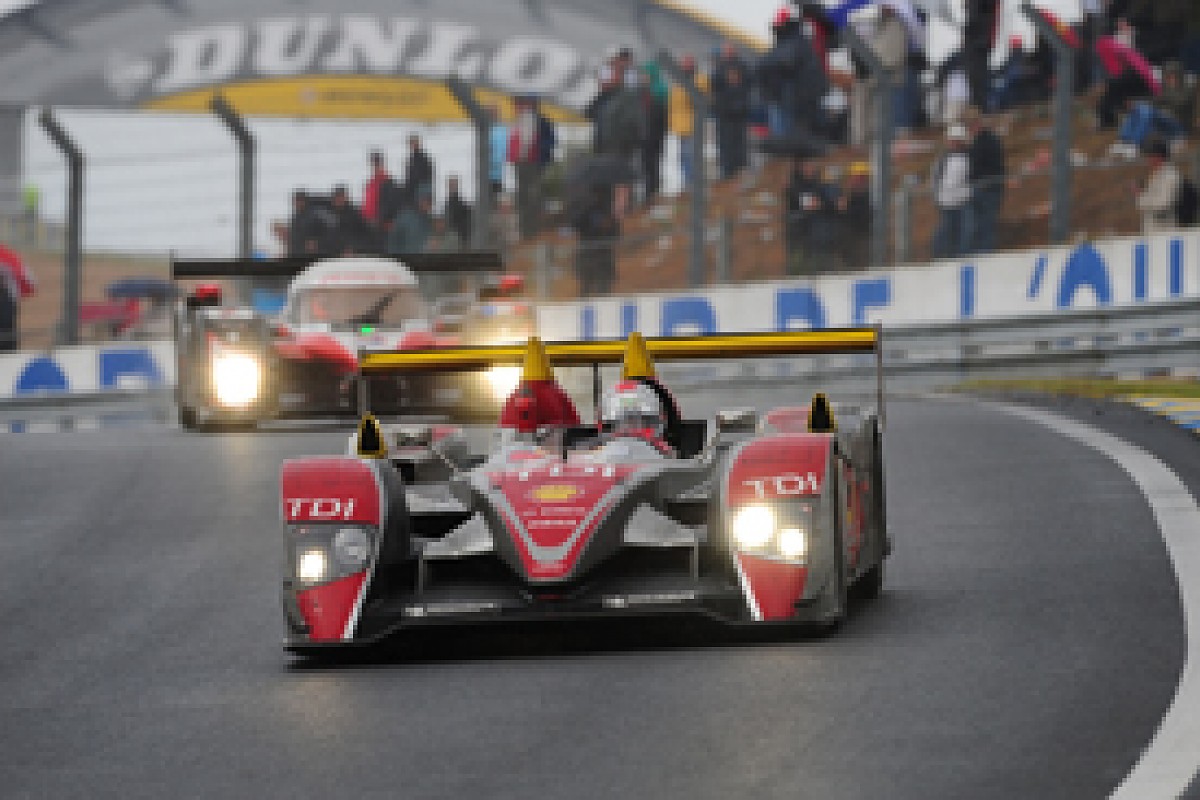 Audi won against the odds in 2008 © LAT
1. 2008 Le Mans 24 Hours
No doubt about it, this is the best Le Mans 24 Hours I have witnessed. Peugeot had the quicker car in the 908 HDi, but Audi pulled off a shock with its ageing R10 TDI to win again.
The German manufacturer and Joest Racing called it right tactically, but this win had a lot to do with two of the great sportscar drivers of the modern era, Allan McNish and Tom Kristensen. Their car, ably co-driven by Dindo Capello, was the only one of the three Audis able to take the fight to the Pugs (something I had predicted pre-race, much to the chagrin of Emanuele Pirro). They wrung the neck of their R10 to stay in touch over the first half of the race and then moved into the pound seats when the rain came. Ever-changing conditions ensured it remained exciting right to the end.
So that's my top 10, and apologies to all my Belgian friends for not putting a Spa 24 Hours in there. (Had I been present for 2006, I suspect that one would have made the cut.)
Perhaps on another moment of reflection, I might have included one of the 10 Spas I've attended and maybe substituted a few other races along the way, not to mention changing the order.
I'm certainly hoping that the list is going to evolve over time. I'm sure I'm going to report on some more great 24-hour races worthy of my top 10 in the future. Maybe it will happen this weekend on only my second attendance at the 24 Hours on the magnificent Nurburgring-Nordschleife.
There's also a chance we'll get a top-10 contender in a month's time on the Circuit de la Sarthe at Le Mans. But with Peugeot absent and Toyota with a lot of catching up to do, I'm not holding my breath.