NASCAR ace Brian Vickers didn't quite get to make his European racing debut at Spa this weekend, having crashed his AF Corse-run Waltrip Racing Ferrari during the wet warm-up and damaged it beyond repair.
But as he told AUTOSPORT before the six hour race, he's still 'had a blast' and can't wait to get back out testing the F458 in preparation for his first Le Mans 24 Hours in June.
We caught up with the American to find out what he made of his first experience of GT racing, and how it compared to the 900bhp monsters he races back home in the States.
Q. What do you make of the World Endurance Championship, are you enjoying it?
Brian Vickers: Oh, I'm loving it. The biggest disappointment for me is just not being in the race now. I've had a wonderful experience. I love the cars, and it's a great group of guys. My team-mates Rui [Aguas] and Robert [Kauffman] have been great, and Rui's been a great teacher. Driving Spa has also been amazing, and what a beautiful road course. I've absolutely loved it.
Q. What's been your favourite part so far?
BV: All of it! I would say Eau Rouge was a lot of fun though. Pouhon as well. But the last double left at Blanchimont... I liked that a lot [smiles]. I was flat through there for a couple of laps. It was lot of fun.
Q. So now it's Le Mans, has this experience meant you are looking forward to it more?
BV: Very much so.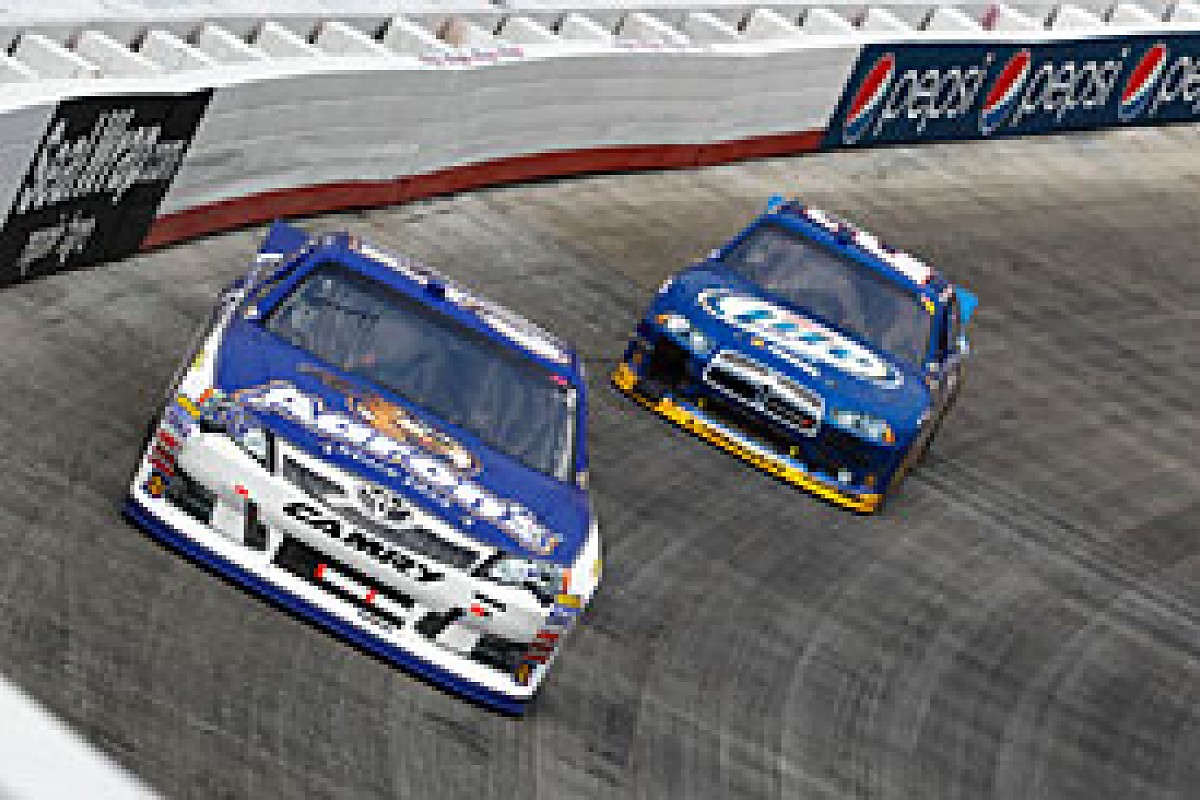 Vickers says there are a lot of similarities between American and European motorsport © LAT
Q. What do you make of European motorsport?
BV: I enjoy it. Ultimately it is still racing. I see a lot of similarities between American and European motorsport, but there are differences as well. Most of them are not on the track, they are red tape differences. Just stuff behind the wall.
For example, I messed up when I got here - I didn't have my racing licence with me. In 20 years of racing in America, I've never had to have my licence on my person. Here it doesn't work that way, so even though they had a copy of it, and they knew I had one, they had to actually see it, so I missed first practice because of that.
Q. Are the team approaches similar?
BV: Yeah they are. I would say it is very similar in terms of professionalism and the way they communicate and also the way they work together and the camaraderie; the way they are with other teams in the pits. The differences are more the little silly things that you wouldn't normally think about, like being able to run the engine in the garage, which we are not allowed to do in NASCAR. So they like run them in the garage all morning while in the States we have to roll ours out of the garage to crank the car and then roll them back in, in case there is a fire.
Another thing is being able to walk across the pitlane while there are cars on the racetrack. In our racing the garages aren't on the pitlane, they are separated and behind the wall. So walking around pitlane with cars going by is something quite different for me.
Those are the little differences that for me are the most notable. Once I got on the racetrack and the engine was started, I was just driving and it was not a lot different. Obviously the cars are different and the electronics on these cars are incredible. Even with a GT2 car, just all the options you have, like traction control, it's amazing.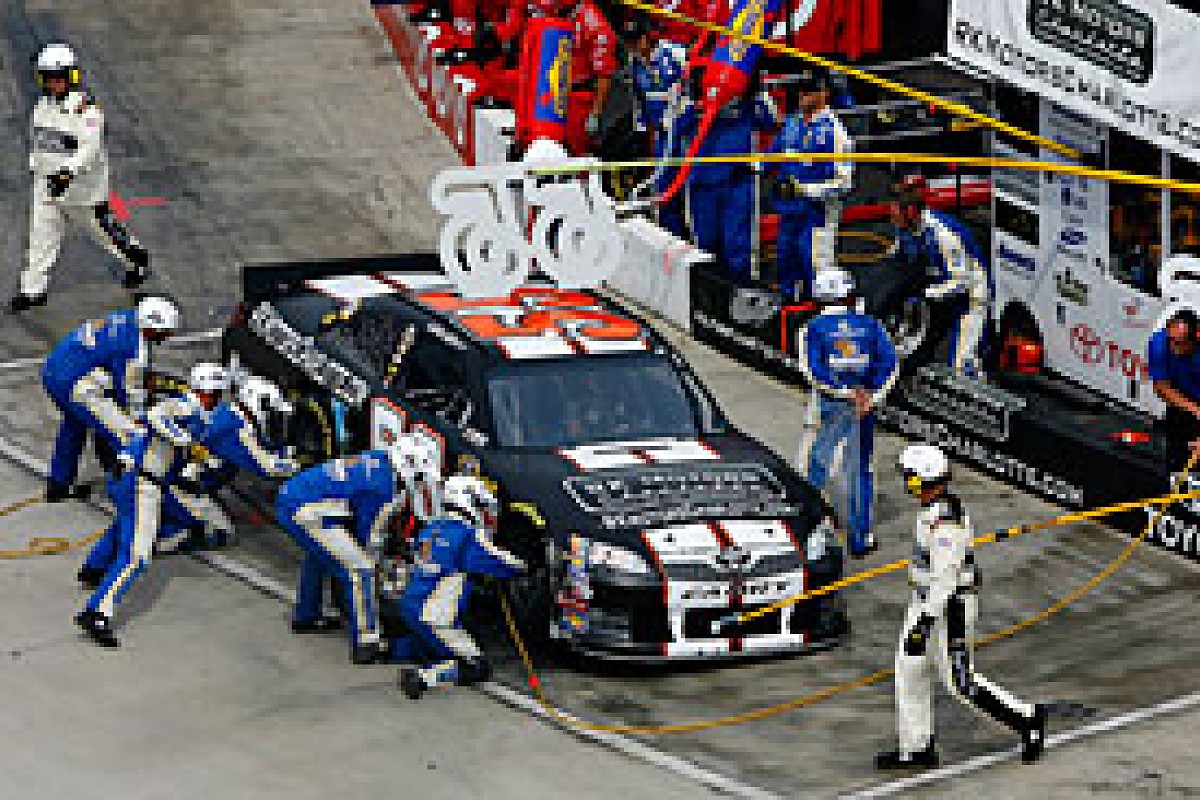 There is no automatic pitlane limiter in the NASCAR Sprint Cup © LAT
Q. Do you have presets on the steering wheel to play with, have you got used to those?
BV: We don't have those in NASCAR! We were discussing fuel saving yesterday and it was like if we want to save fuel you just go to engine map three, or five, or something. In NASCAR if you want to save fuel you just lift early!
These guys are all good drivers on both sides of the pond and it's just very different how you race, like the traffic and having different speeds of cars. For me that was one of the hardest things. Also remembering to turn off the pitlane speed limiter. I did that once in testing, I was coming out of the pits and I said: 'I think the engine's blowing up, it's not going anywhere.'
'Is pitlane on?'
'Ah yeah!'
I've never had one of those before. In our racing [NASCAR], it's much more that the driver is completely in control of everything. It's a manual transmission, and the pit speed is all me. There's no pit limiter, there's no buttons to push, if you speed it's your fault. There's no traction control either and we have a lot more power, we have 900bhp and we go a lot faster.
I've also noticed that with these cars a lot of the guys like to drive them with more understeer, our cars you drive a lot with oversteer. Always very loose, with the right rear tyre just kind of always on a bit of a drift with three to six degrees of yaw through the corner.
Q. Both cars change a lot between the beginning and the end of a stint don't they?
BV: Well the balance doesn't change a lot with the GT cars but the speed increases. In NASCAR the balance changes a lot because all the fuel is behind the rear tyres, so it's like a big pendulum. At the start of the run you've got to be loose and then as the fuel burns the car will get tight and you'll finish with understeer.
The weight of the car doesn't change that much because the car is so heavy but the balance front-to-rear changes a lot.
The tyre wear is different too. A NASCAR driver's fastest lap is normally his very first one. First turn, first lap, is the best you'll be. Not every track you go to, but that's normally the case. And then it degrades from there. Here it's like the first turn on the first lap's the worst you're going to be!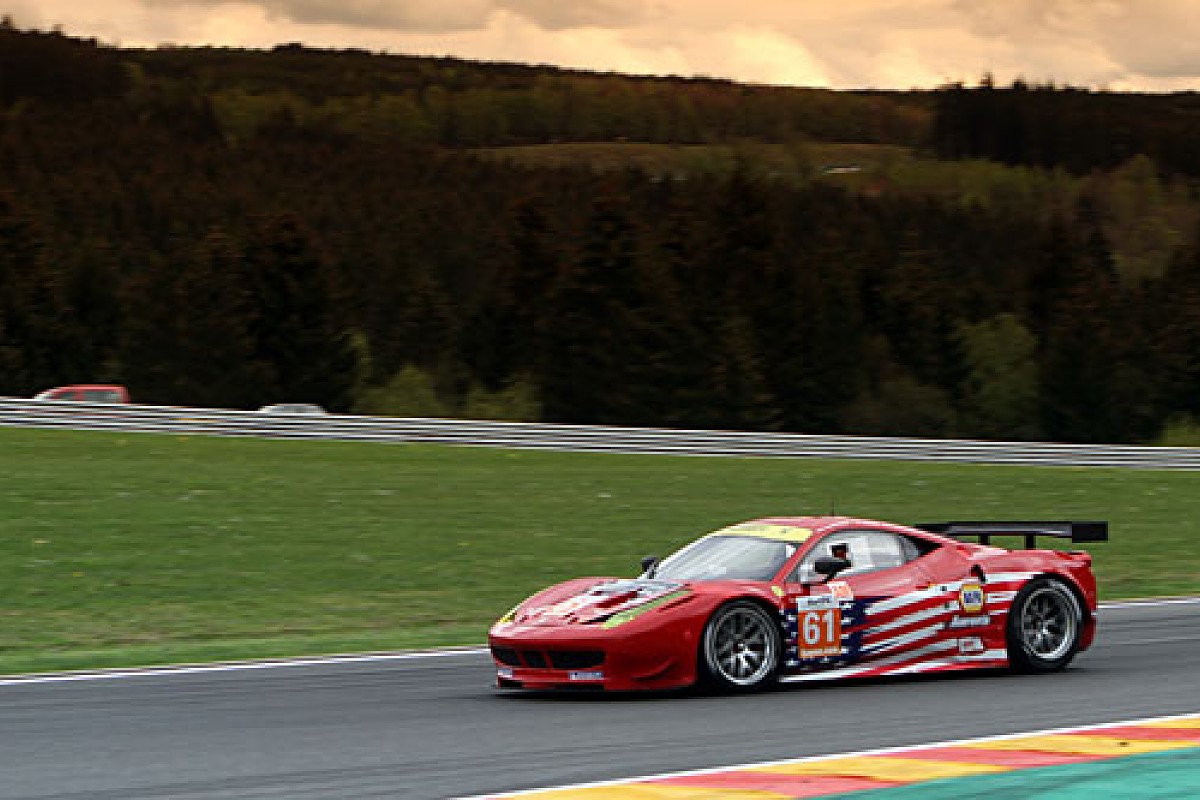 Q. Did it all click together quite quickly when you got in the Ferrari?
BV: Pretty well. I had a charge around the track with Rui, and he's obviously a very talented driver, to kind of learn some of the layout. I watched some video and played on a simulator too, so I picked the track up pretty quickly. Braking harder in the dry and braking more softly in the wet is what I have got to learn.
In the dry, the brakes are so good on these cars, because to me these cars are so light! In fact in NASCAR we run the same kind of brakes, there is nothing special in comparison, actually ours are even bigger! But they stop better on GTs because the cars are so light. So learning how to really attack the corners and use more braking, I had to work up to that. Then today obviously I made a mistake. I broke at the right place, but I braked too hard and too soon. In the wet you've got to kind of ease into it.
Q. Having now experienced it a little bit, do you see it as something you want to master?
BV: Absolutely. I want to get to the next test as soon as possible and I'm having a blast over here. I hope to run more races than just Le Mans. I've been racing every week since I was about eight years old, so I haven't had the chance to travel much before now and go to many races, so I'm really enjoying this.