LMP1
Audi Sport - Audi R18 TDI
#1 Timo Bernhard (D), Romain Dumas (F), Mike Rockenfeller (D)
#2 Marcel Fassler (CH), Andre Lotterer (D), Benoit Treluyer (F)
#3 Allan McNish (GB), Tom Kristensen (DK), Rinaldo Capello (I)
Audi Sport Audi R18 TDI © LAT
Audi heads into the 24 Hours in confident mood despite its defeat at the hands of Peugeot at the Spa 1000km. McNish points out that the inconsistencies that played a part in the Spa result were not apparent two weeks earlier at the Le Mans test day. There seems to little to choose between the German manufacturer's new R18 coupe and its French rival's take on the 2011 rulebook and Audi is no longer behind in the engine stakes. Its innovative V6 single-turbo powerplant appears to be ahead of Peugeot's V8, both in terms of engine power and fuel efficiency. All three Audis can win on their day, though when the chips are down, you'd alway always put your money on McNish and co.
Rating: *****
Peugeot Sport - Peugeot 908
#7 Anthony Davidson (GB), Marc Gene (E), Alex Wurz (A)
#8 Stephane Sarrazin (F), Franck Montagny (F), Nicolas Minassian (F)
#9 Sebastien Bourdais (F), Simon Pagenaud (F), Pedro Lamy (P)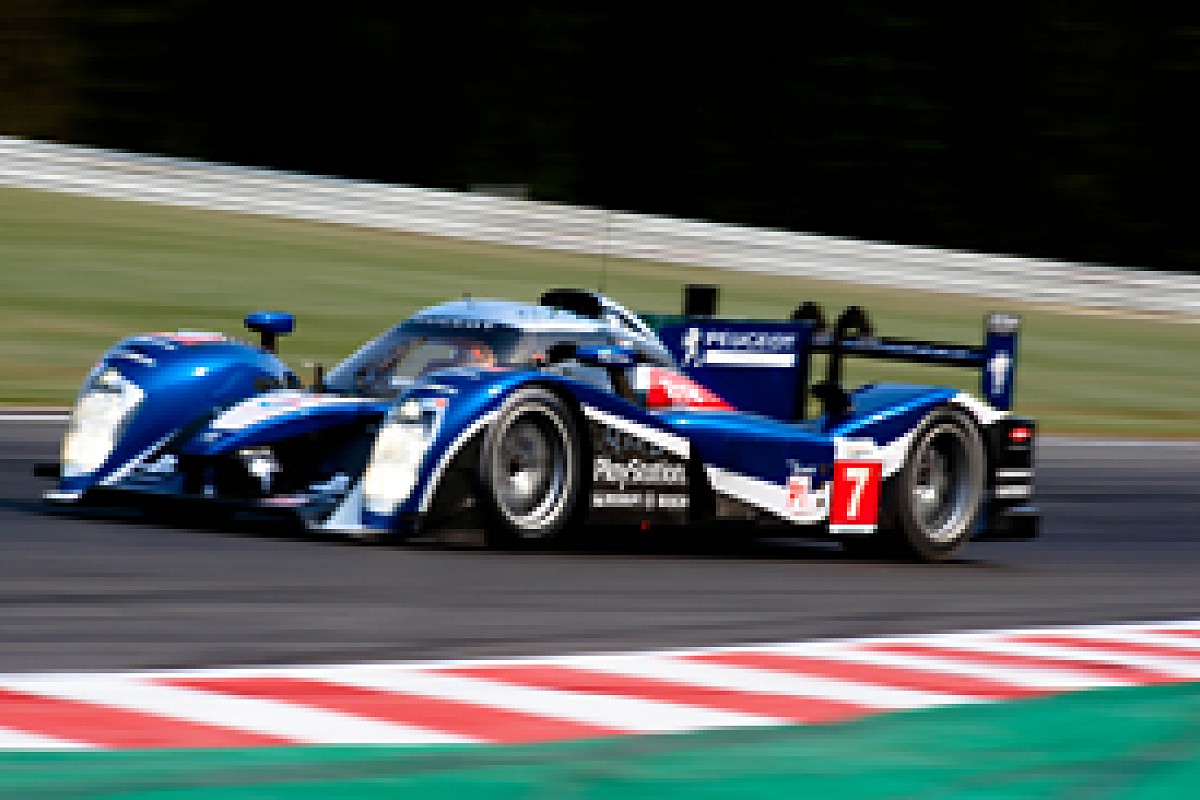 Peugeot Sport Peugeot 908 © LAT
Peugeot arrives at Le Mans as the narrowest of favourites after its one-two victory at the Spa ILMC race and greater experience of its 2011 challenger; it is believed to have undertaken double the number of Le Mans endurance tests as Audi. The big advantage of the all-new 908 so far appears to be the way it looks after its tyres: "One of the key points of the car", according to Peugeot Sport technical head Bruno Famin. Any of the three cars could take the honours for Peugeot. The all-French crew of Montagny, Sarrazin and Minassian, which was heading for victory last year before an engine failure, looks the best line-up on paper, but Davidson and Wurz were on fire at Spa.
Rating: *****
Aston Martin Racing - Aston Martin AMR-One
#007 Stefan Mucke (D), Darren Turner (GB), Christian Klien (A)
#009 Harold Primat (CH), Adrian Fernandez (MEX), Andy Meyrick (GB)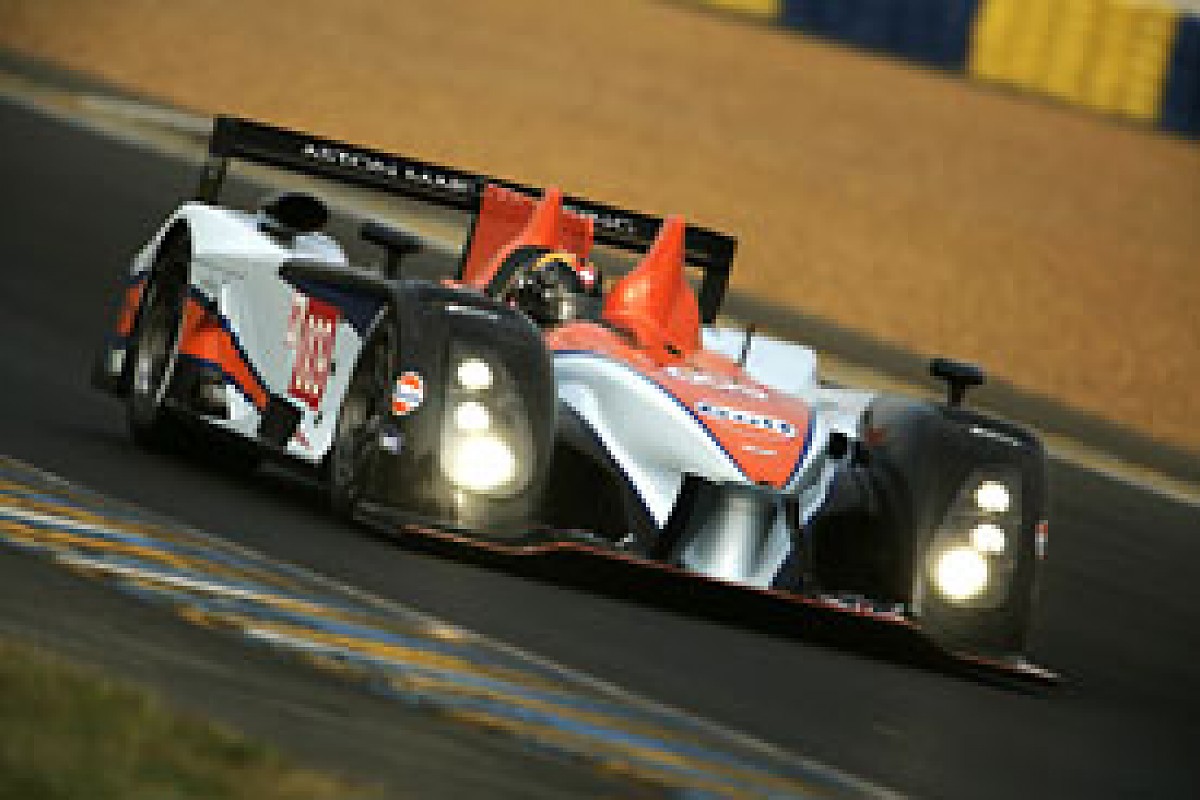 Aston Martin Racing Aston Martin AMR-One © LAT
A tough build-up for a project that didn't start in earnest until September means Aston's objective of challenging for Le Mans victory has had to be delayed for at least 12 months, and there's no shame in that. This is the first chassis and engine design for the Prodrive-run AMR squad and the project didn't get going until more than a month after the new Peugeot hit the track. It is unclear what can be achieved with the AMR-One this year, but some decent mileage would be a start. There's a confidence that the problems that beset its straight-six two-litre turbo engine have been solved, which means the team has finally been able to get down to trying to extract some performance for its new package.
Rating: **
Team ORECA - Peugeot 908 HDI FAP
#10 Nicolas Lapierre (F), Loic Duval (F), Olivier Panis (F)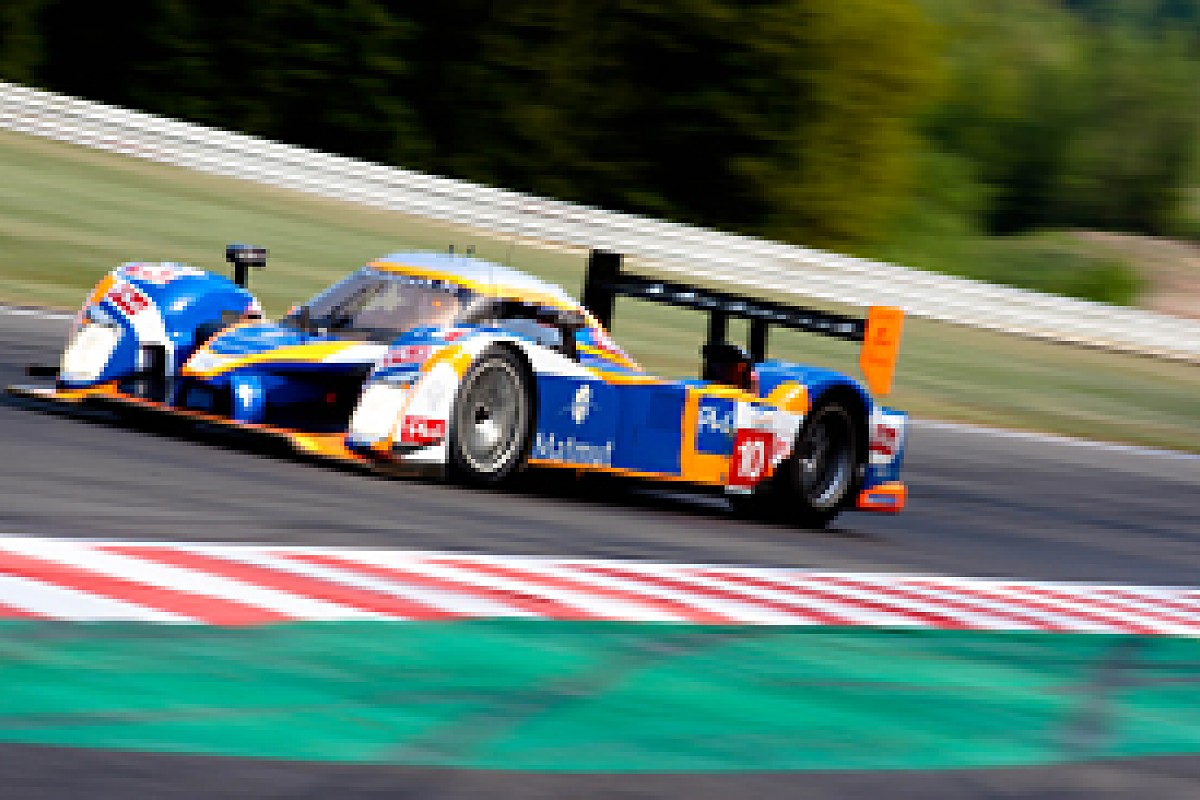 Team ORECA Peugeot 908 HDi FAP© LAT
Le Mans stalwart ORECA returns with the first-generation Peugeot 908 turbodiesel for a full ILMC assault in 2011. The season started with victory in the Sebring 12 Hours, but Le Mans will be an altogether harder nut to crack for a team using a so-called 'grandfathered' car. That means it has to run in the aero spec from last year, which has a detrimental affect on straightline speed now that its 5.5-litre V12 has been robbed of 150 or more horses. A weight break of 15kg should help its cause, but the team knows it can't match the factory cars on pace and will be focusing on having the kind of clean run that gave it victory at Sebring.
Rating: ****
Rebellion Racing - Lola B10/60-Toyota
#12 Nicolas Prost (F), Neel Jani (CH), Jeroen Bleekemolen (NL)
#13 Andrea Belicchi (I), Jean-Christophe Boullion (F), Guy Smith (GB)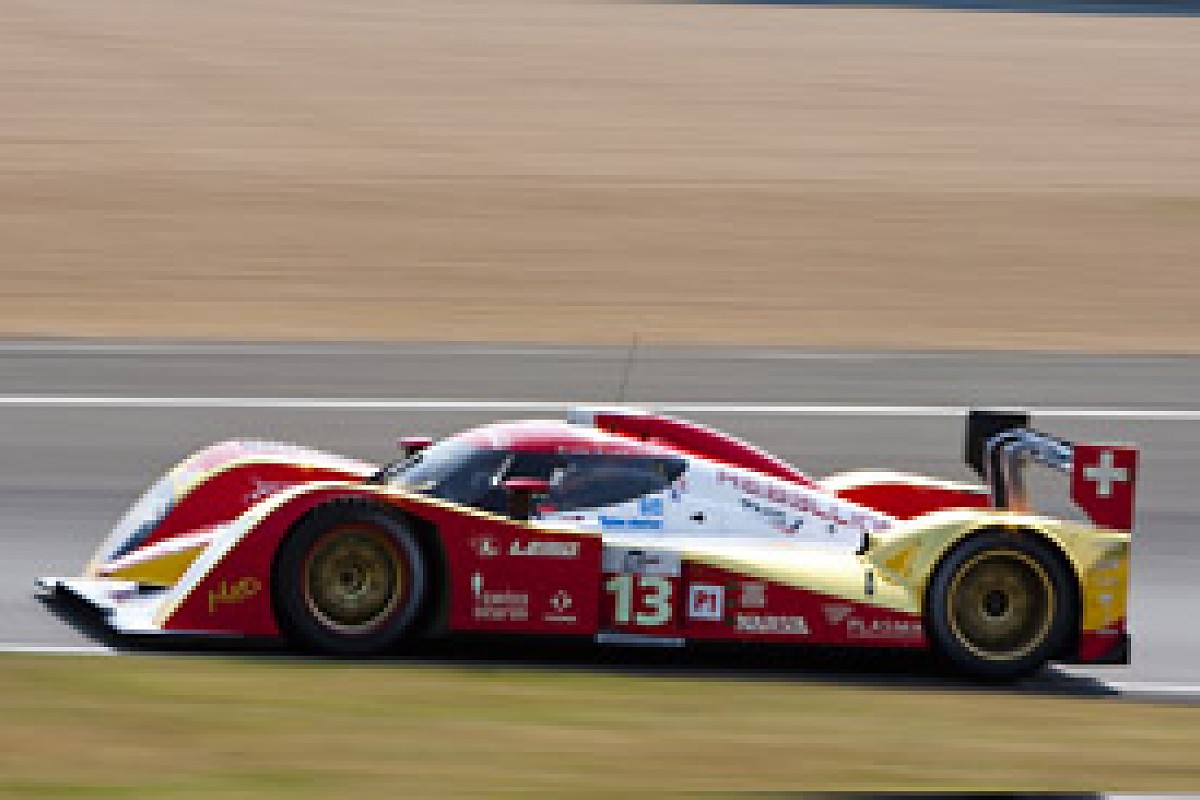 Rebellion Racing Lola B10/60-Toyota © LAT
Rebellion Racing - funded from Switzerland, but run out of Surrey by the British Sebah team - takes a big step up for its third year in the LMP1 ranks. There's a customer engine deal with Toyota to use the Japanese manufacturer's Super GT-based 3.4-litre V8, a new bespoke aero package for its pair of Lola coupes and a beefed-up engineering structure at the team. Former Lister and Creation man Ian Smith has joined as engineering and operations manager while famed F1 engineer James Robinson has come on board to engineer his old A1GP mate Jani's car. The team is slowly unlocking the potential of its new package, which should make it the fastest of the petrol-powered contenders, but it has yet to find the reliability that has been missing in previous years.
Rating: ****
Pescarolo Team - Pescarolo 01-Judd
#16 Emmanuel Collard (F), Christophe Tinseau (F), Julien Jousse (F)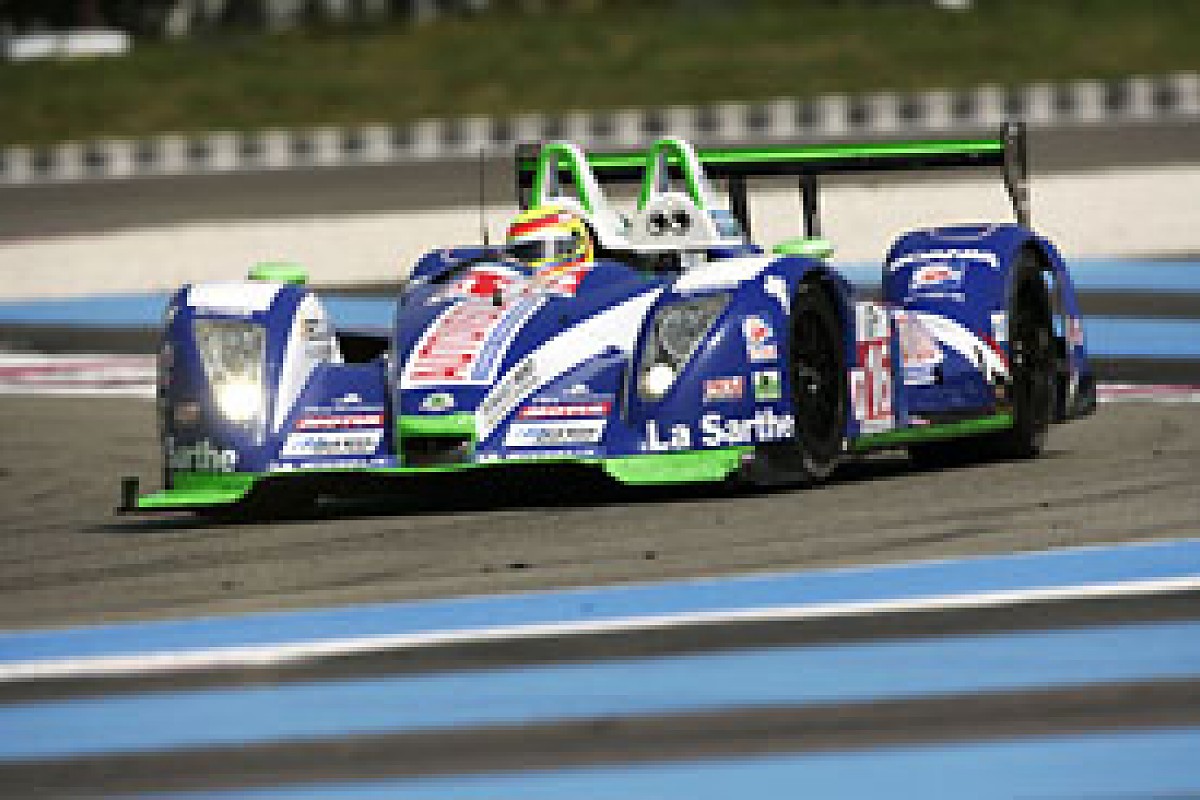 Pescarolo Team Pescarolo 01-Judd © LAT
The name has changed, but this is the same team that led the privateer charge at the 24 Hours just about every year through the noughties after Le Mans legend Henri Pescarolo regained control of his squad last winter. It fields one Pescarolo chassis, upgraded to the aero spec it would have run last year had the team's new owners not pulled the plug before the 24 Hours and grandfathered Judd V10 powerplant - now in five-litre specification. Victory at the Paul Ricard Le Mans Series race and its test day performance suggests Pescarolo will be right in the fight for petrol honours. The Rebellion Lola-Toyotas might have the edge on pace, but Pescarolo should score on reliability and teamwork.
Rating: ****
Hope Racing - ORECA Swiss HY Tech-Hybrid
#5 Steve Zacchia (CH), Jan Lammers (NL), Casper Elgaard (DK)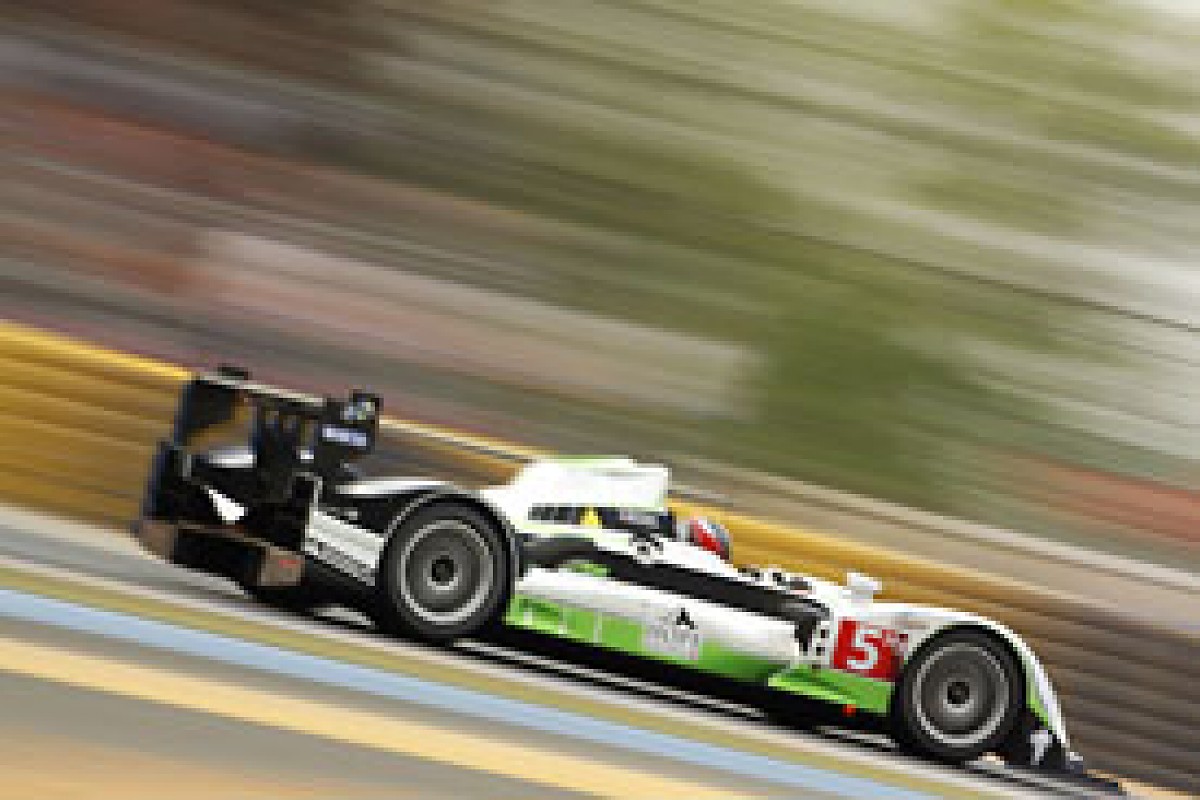 Hope Racing ORECA Swiss HY Tech-Hybrid © LAT
The Swiss Hope Racing squad moves up into the sportscar big time after a couple of years running Formula Le Mans cars, though it does have pedigree at international level. Team boss Benoit Morand, an aspiring Formula 3000 driver in the 1980s, ran Roland Asch to second place in the inaugural V8 STAR series way in 2001. Hope's target is to become the first team to race a hybrid car at the Le Mans 24 Hours and it has signed up to use the British Flybrid organisation's innovative mechanical energy retrieval and storage system. The project started late and there have been teething problems along the way, but Flybrid remains confident that its system will be up to the job. A finish has to be the team's target.
Rating: *
Quifel-ASM Team - Zytek 09SC
#20 Miguel Amaral (P), Olivier Pla (F), Warren Hughes (GB)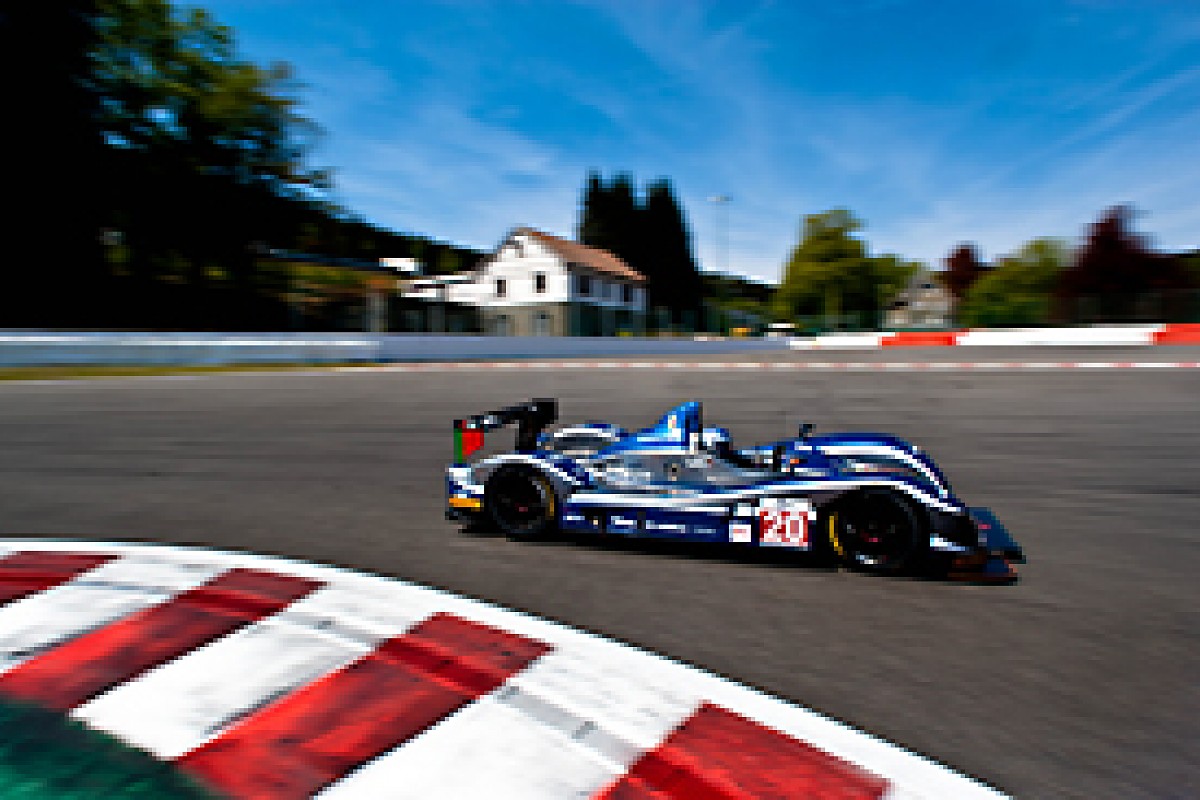 Quifel-ASM Zytek 09SC © LAT
Sometime British Formula 3 racer Antonio Simoes' team and backer Amaral have taken the decision to step up to the LMP1 ranks after five seasons as a front-runner in the LMP2 class of the Le Mans Series. To that effect, the Portuguese squad has upgraded the Zytek 09S it previously ran in the secondary prototype class. The Dunlop-shod car has shown pace at the Paul Ricard and Spa enduros, but Le Mans is a different challenge altogether. The ultra-fast Circuit de la Sarthe isn't natural territory for the high-downforce British chassis and there have to be question marks over reliability of the car, which went out at Spa with an engine failure. A quick lap from Pla in qualifying might be the highlight of ASM's week.
Rating: **
OAK Racing - OAK-Pescarolo P01-Judd
#15 Guillaume Moreau (F), Pierre Ragues (F), Tiago Monteiro (P)
#24 Richard Hein (MC), Jacques Nicolet (F), Jean-Francois Yvon (F)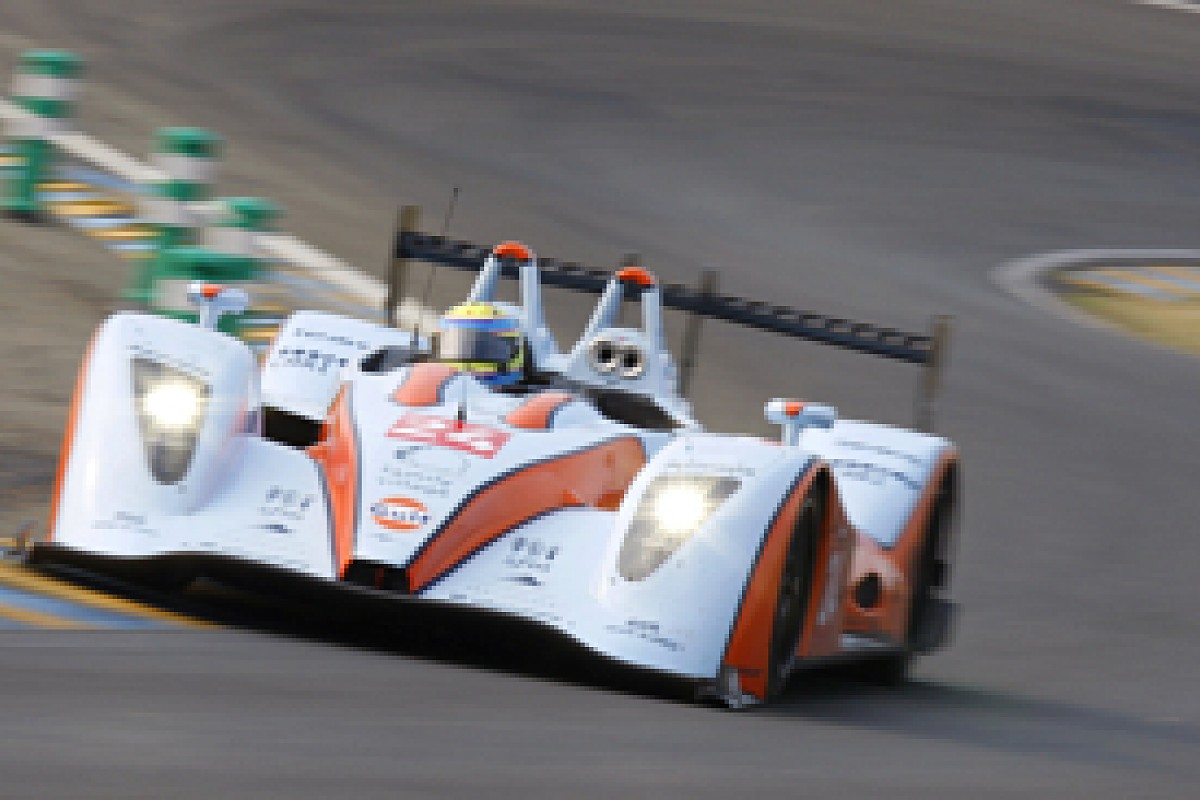 OAK Racing OAK-Pescarolo P01-Judd © LAT
Nicolet's OAK team, now based at the Le Mans Tecnoparc, returns to LMP1 to mount a full ILMC campaign with a pair of reworked Pescarolos powered by Judd's 3.4-litre V8 as part of its bid to become a big player in the world of endurance racing. The programme started well with an encouraging run at the ILMC opener at Sebring in March (the car was running fourth before retirement in the ninth hour), only to receive two major setbacks. One car was badly damaged at the Le Mans test day and another written off two weeks later in qualifying for the Spa ILMC race. It's not the ideal preparation for a team with aspirations to challenge Pescarolo and Rebellion as best of the rest behind the diesels.
Rating: ***
Kronos Racing - Lola Aston Martin
#22 Vanina Ickx (B), Maxime Martin (B), Bas Leinders (B)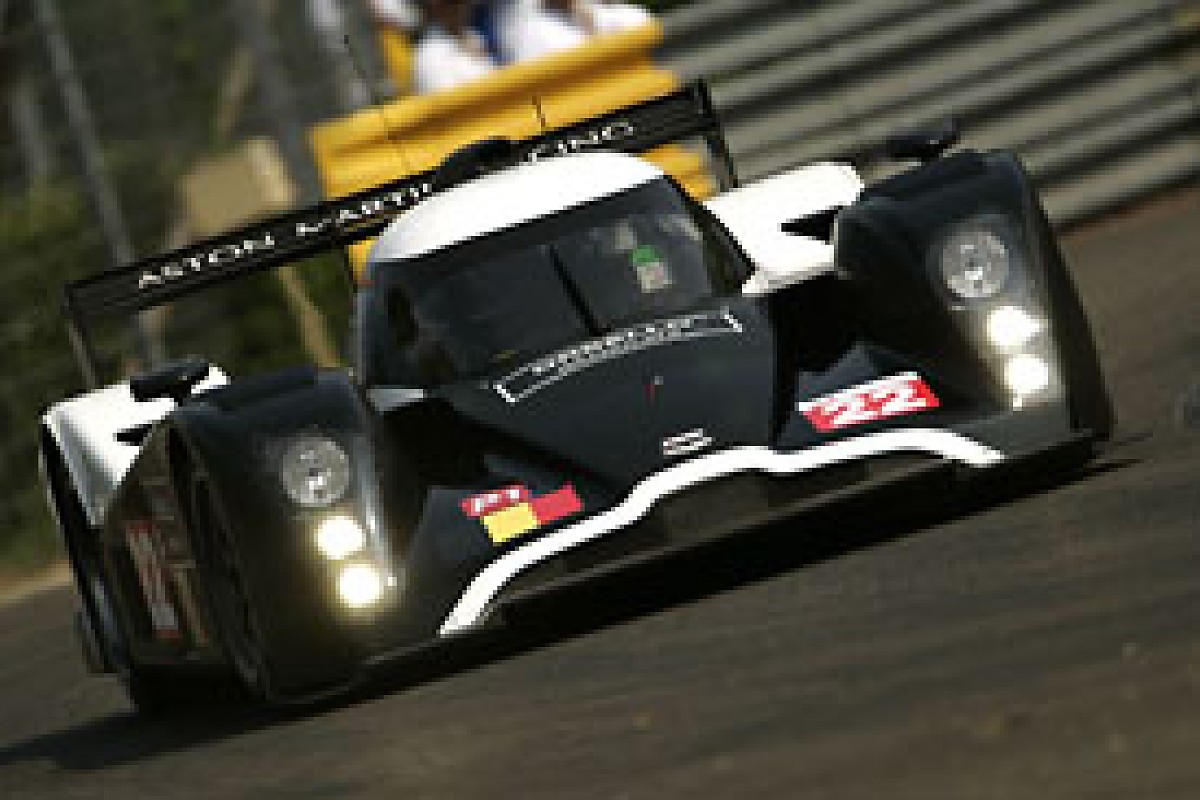 Kronos Racing Lola Aston Martin © LAT
The Lola-Aston fielded by Signature last year was placed over the winter by it's collector owner with the Belgian Kronos squad, best known for running Sebastien Loeb to the 2006 world rally title. The team, initially a reserve, only made it onto the entry list proper following the withdrawal of Highcroft Racing's HPD in May, but preparations to take part in the race were already well advanced. Kronos had agreed terms with FIA GT1 World Championship team Marc VDS Racing to run the car, which explains the presence of Leinders and Martin in the line-up. The new restrictors announced for petrol cars last month have yielded positive results on the Aston V12, which suggests this car could be a dark horse in the battle for best of the rest behind the diesels.
Rating: ***
LMP2
Signatech Nissan - ORECA 03-Nissan
#26 Soheil Ayari (F), Franck Mailleux (F), Lucas Ordonez (E)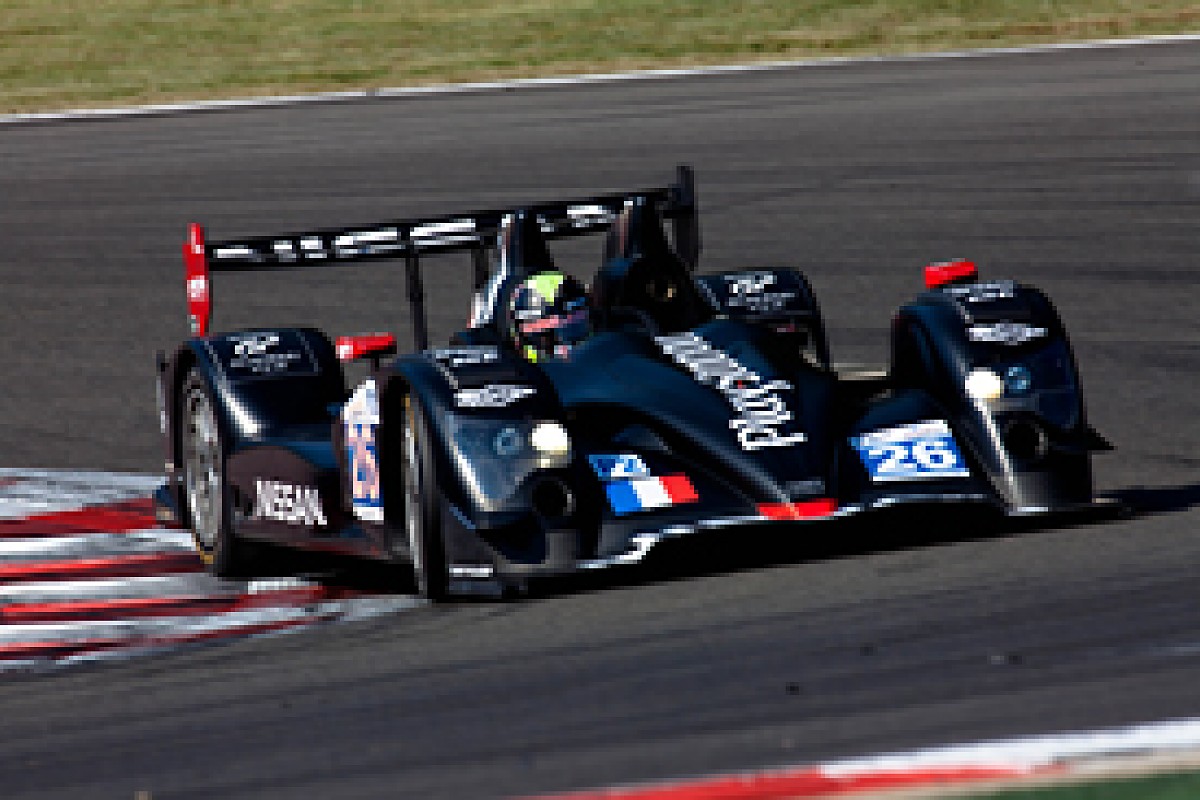 Signatech Nissan ORECA 03-Nissan © LAT
The successful Signature single-seater squad returns for a third year in sportscars and has stepped down from LMP1 to race under the banner of its Signatech technology arm (which builds the Felipe Massa-backed Formula Future Fiat one-make series in Brazil). It has gone back to ORECA - which built the LMP1 car it raced in 2009 - for its chassis and forged a relationship with Nissan, which is backing the Signatech programme through the Nissan PlayStation GT Academy. The car, which arguably has the best line-up in the class, has proved quick - it was fastest in LMP2 at Sebring and the Le Mans test day - but there have been reliability issues.
Rating: ****
Level 5 Motorsports - Lola B11/80-HPD
#33 Scott Tucker (USA), Christophe Bouchut (F), Joao Barbosa (P)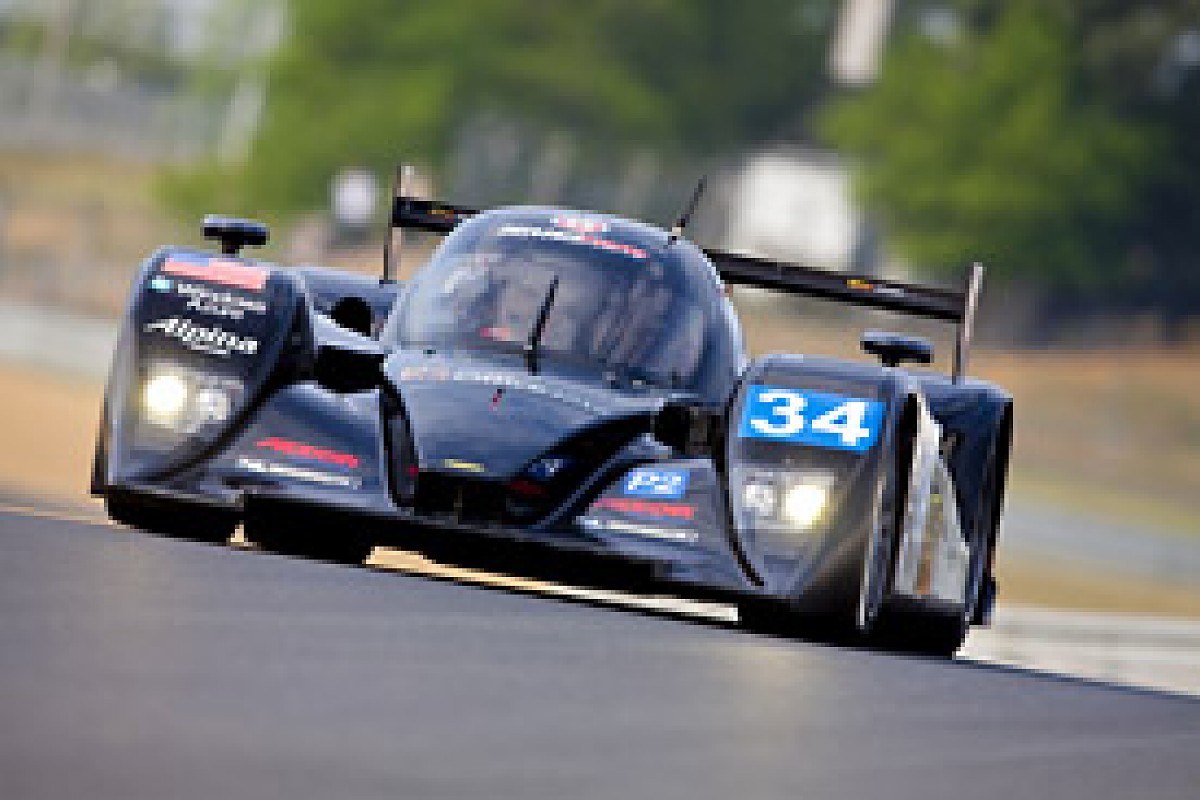 Level 5 Motorsports Lola B11/80-HPD © LAT
Big-spending amateur Tucker, who raced a Kolles-run Audi R10 at Le Mans last year, is dovetailing a single-car attack on the ILMC using a Lola coupe with an ALMS campaign with one open and one closed car. It's a well-funded programme with strong personnel: stalwart American sportscar engineers Rick Mayer and Jeff Braun are on board, while the Status GP3 team is providing support when Level 5 is racing in Europe. The Lola-HPD package doesn't appear to be match for the ORECA-Nissan, despite a performance break for the V6 turbo powerplant, but new developments from the American engine supplier could bring the team closer to the pace.
Rating: ***
OAK Racing - OAK Pescarolo P01-Judd BMW
#35 Andrea Barlesi (B), Frederic da Rocha (F), Patrice Lafargue (F)
#49 Shinji Nakano (J), Nicolas de Crem (B), Jan Charouz (CZ)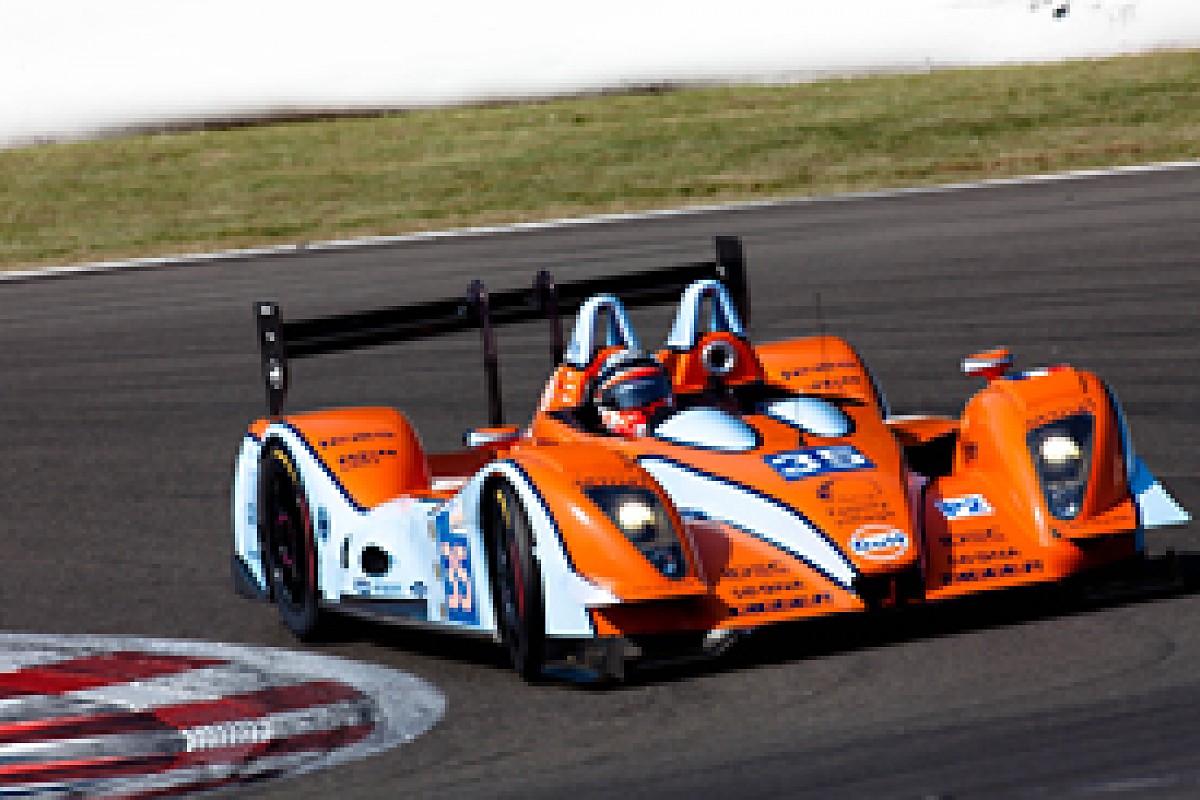 OAK Racing OAK-Pescarolo P01-Judd BMW © LAT
OAK has maintained a presence in LMP2 despite stepping up to the top class and fields both the guaranteed entries it won in the LMS and the pilot ILMC last year. Running four cars is a big ask for OAK, which is why it has joined forces with fellow Le Mans-based squad DAMS, which is returning to the 24 Hours for the first time in nine years (though it had a hand in the JLOC Lamborghini entry in 2007). On paper at least, it has the better line-up of the two Judd BMW-engined cars and includes sometime F1 driver Nakano and de Crem, who is racing a Boutsen Energy Racing-run ORECA-Nissan in the LMS.
Rating: ****
RML - HPD ARX-01d
#36 Mike Newton (GB), Tommy Erdos (BR), Ben Collins (GB)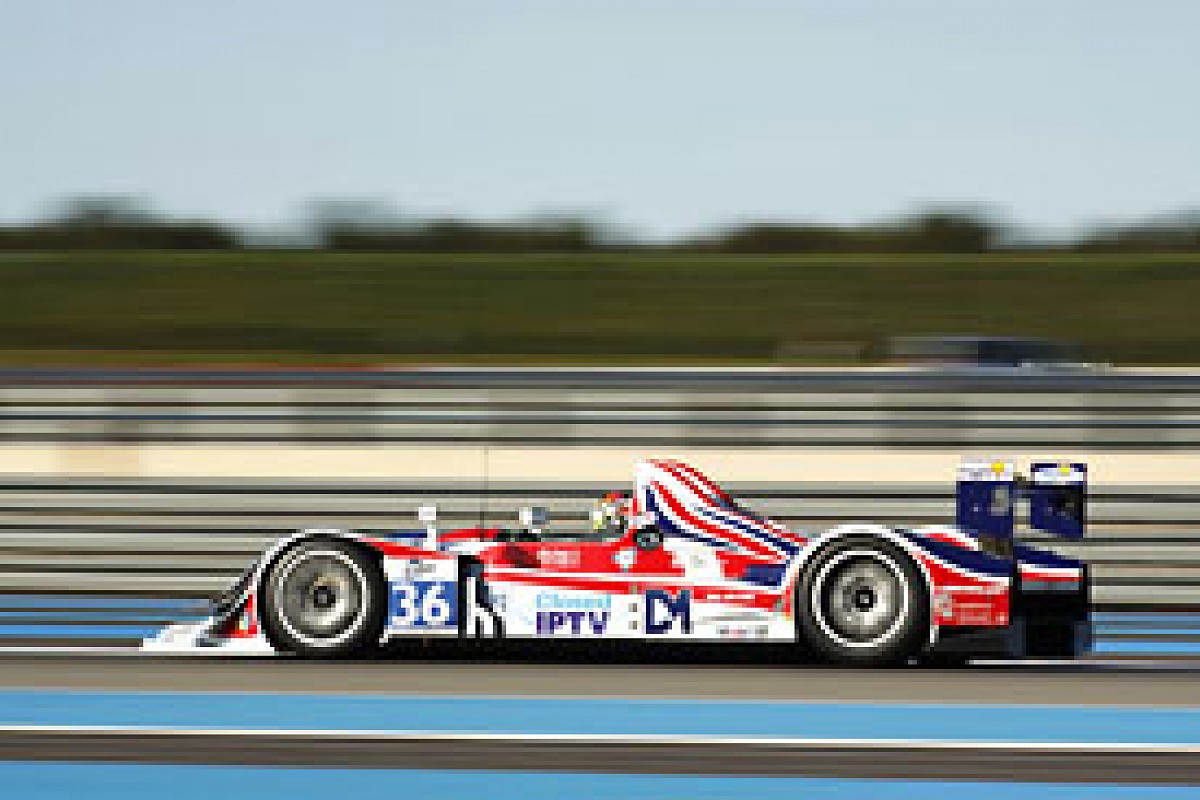 RML HPD ARX-01d © LAT
RML may have won the LMS LMP2 title last year, but on pace its HPD-engined Lola coupe wasn't a match for Strakka's HPD chassis-engine combo. That explains its decision to go the whole hog and get an ARX-01 of its own in the shape of the ex-Andretti Green Racing car. That car is now history after a monocoque-destroying shunt in practice for the Spa ILMC round in May, forcing RML into a ground-up rebuild around a new tub. That's hardly ideal preparation for the Le Mans 24 Hours, but RML is better equipped to deal with such adversity than any other team on the P2 grid.
Rating: ***
Pecom Racing - Lola B11/40-Judd BMW
#39 Luis Perez-Companc (RA), Matias Russo (RA), Pierre Kaffer (D)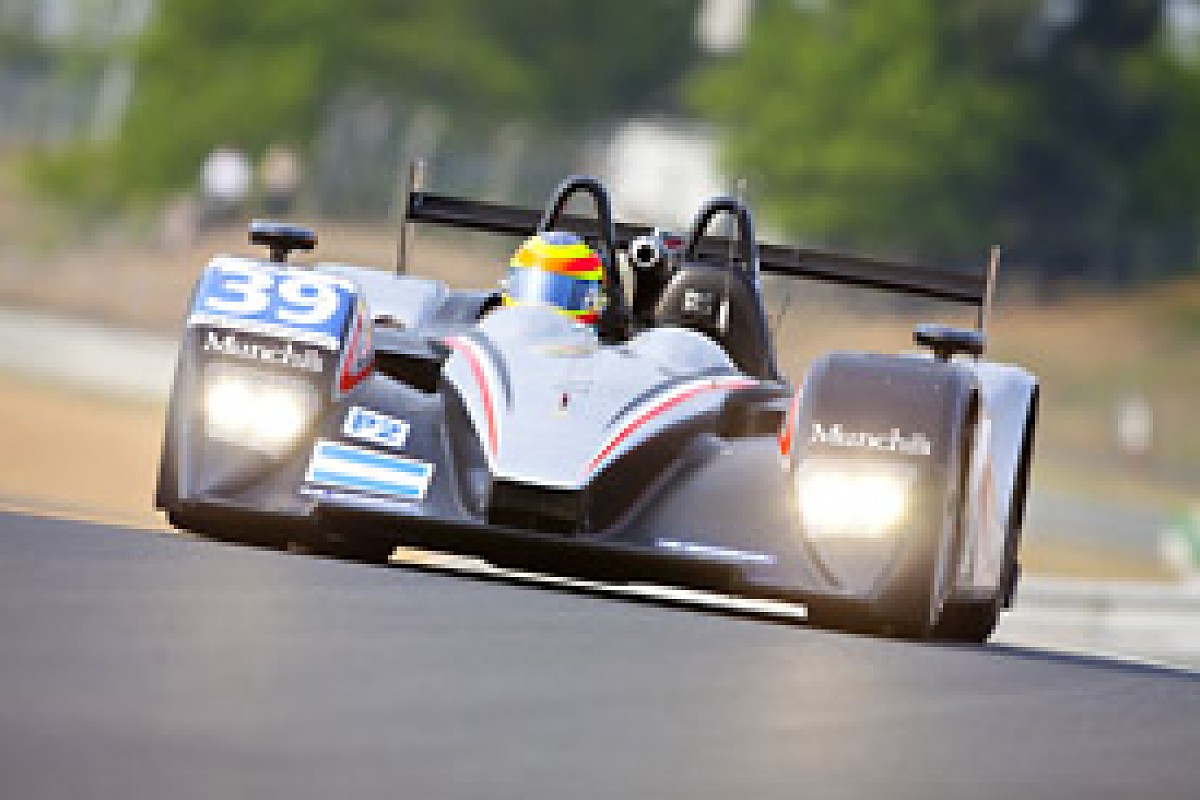 Pecom Racing Lola B11/40-Judd BMW © LAT
The Italian AF Corse team, the closest thing to a factory Ferrari GT squad out there, expands into the prototype ranks for the first time (unless you include the Maserati MC12 that it ran in FIA GTs back in 2004) under the Pecom banner. It has made the graduation to LMP2 with Argentinians Russo and Companc, whom it previously ran in GT2 Ferrari 430s in FIA GTs and then the LMS. They have opted for the open-top Lola and Judd's BMW-based V8, which has been given a restrictor break ahead of the race. The package has shown potential, but like many of its rivals in LMP2, there appear to be reliability issues.
Rating: ***
Race Performance - ORECA 03-Judd BMW
#40 Michel Frey (CH), Ralph Meichtry (CH), Marc Rostan (F)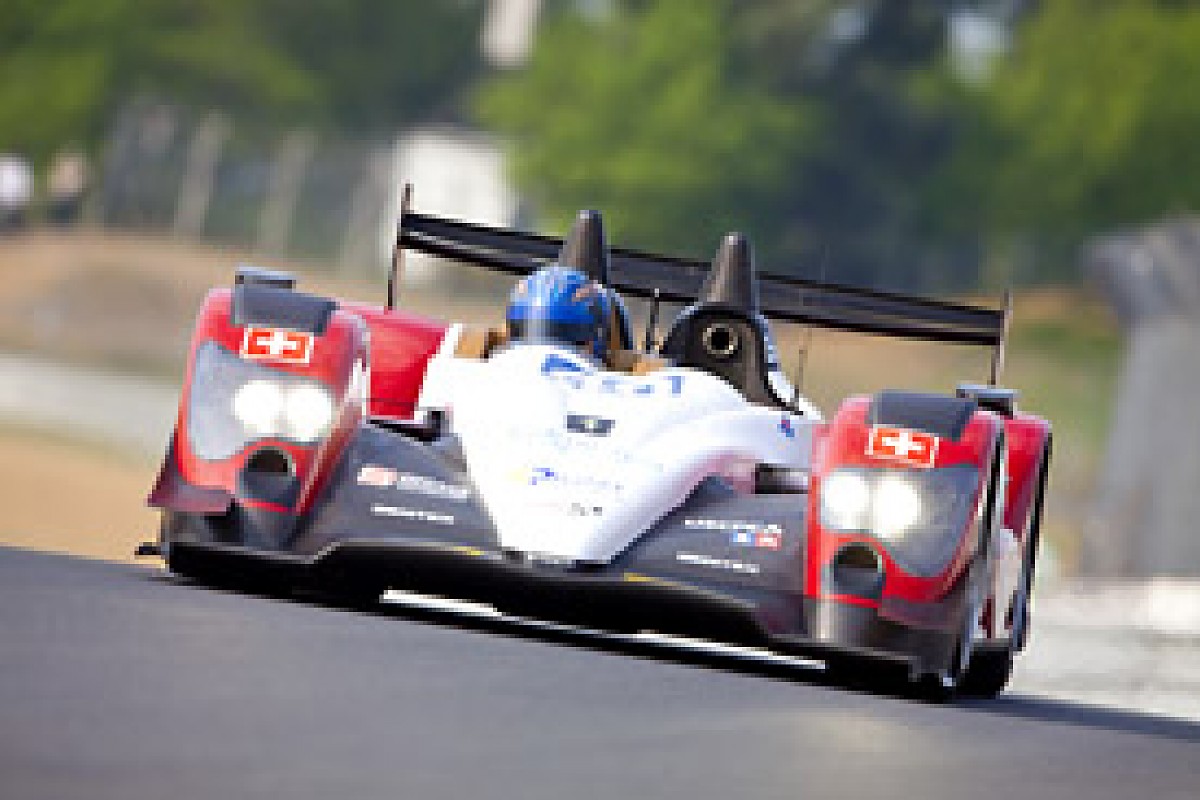 Race Performance ORECA 03-Judd BMW © LAT
The Swiss Race Performance team has gained an entry by right for this year's 24 Hours after receiving a late invite to move up from the reserve list just weeks before the race last season. The team did an impressive job for one that had only graduated to the prototype ranks from the world of one-make tin-top racing and made it home in 18th place. For this year it has replaced its ageing Radical SR9 with a new ORECA chassis, but maintained its relationship with Judd and opted for its BMW-based V8. It probably won't be an ultimate front-runner but watch out for the ultra-experienced Rostan if it rains.
Rating: ***
Greaves Motorsport - Zytek Z11SN-Nissan
#41 Karim Ojeh (KSA), Tom Kimber-Smith (GB), Olivier Lombard (F)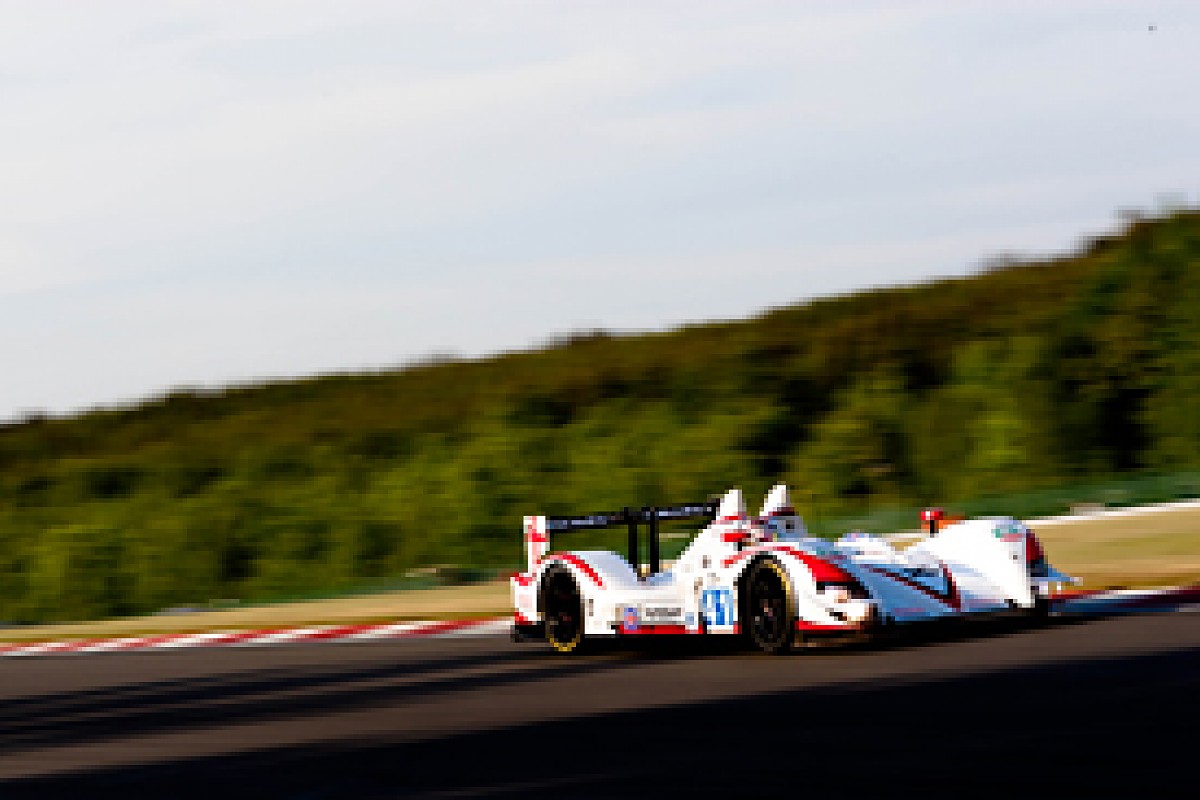 Greaves Motorsport Zytek Z11SN-Nissan © LAT
The squad that formerly raced as Team Bruichladdich and was effectively the works Radical squad returns under the name of owner Tim Greaves, again with Ojjeh's well-travelled Zytek chassis. Its relationship with the British engineering company means the car is now running the new Nissan V8 LMP2 powerplant (Zytek is responsible for servicing the engine in Europe). It adds up to a strong package that won the LMP2 class at the Paul Ricard LMS opener and was bang up there at the test day, so the omens look good for an improvement on its third in class at the 24 Hours last year. Kimber-Smith, who is relaunching his career after a two-year hiatus, might be a good bet for pole.
Rating: ****
Strakka Racing - HPD ARX-01D
#42 Nick Leventis (GB), Danny Watts (GB), Jonny Kane (GB)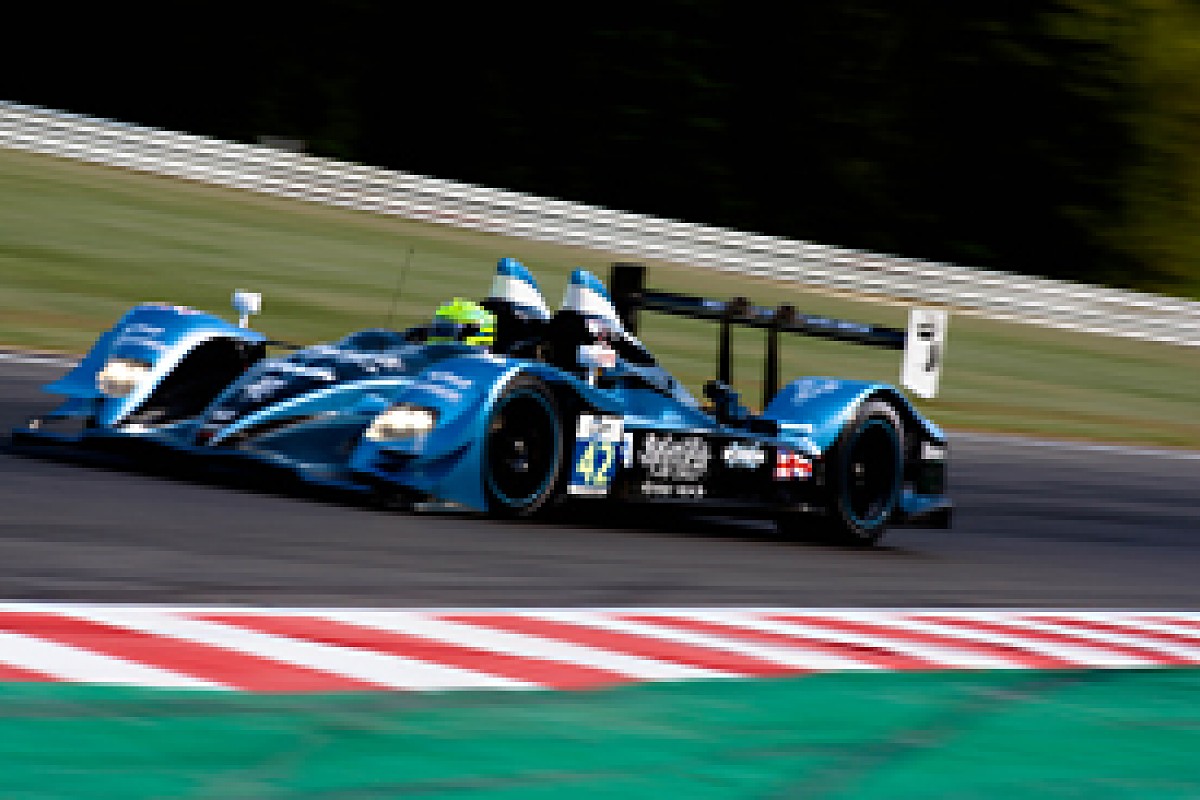 Strakka Racing HPD ARX-01d © LAT
Last year's class winner at Le Mans won't be in a position to repeat that amazing fifth place overall from last year because new rules have slowed LMP2. If revisions to the HPD V6 bring the twin-turbo unit anywhere near the Nissan V8 on power, then Strakka must be regarded as a contender. The HPD (nee Acura) is a manufacturer-developed car and has the reliability that comes with that kind of programme. That could prove crucial in a class that has never been known for its reliability - a reputation that that is unlikely to change in the era of cost-capped cars and production-based engines.
Rating: ****
Extreme Limite Am Paris - Norma M200P-Judd BMW
#44 Fabien Rosier (F), Philippe Hazebrouck (F), Jean-Rene de Fournoux (F)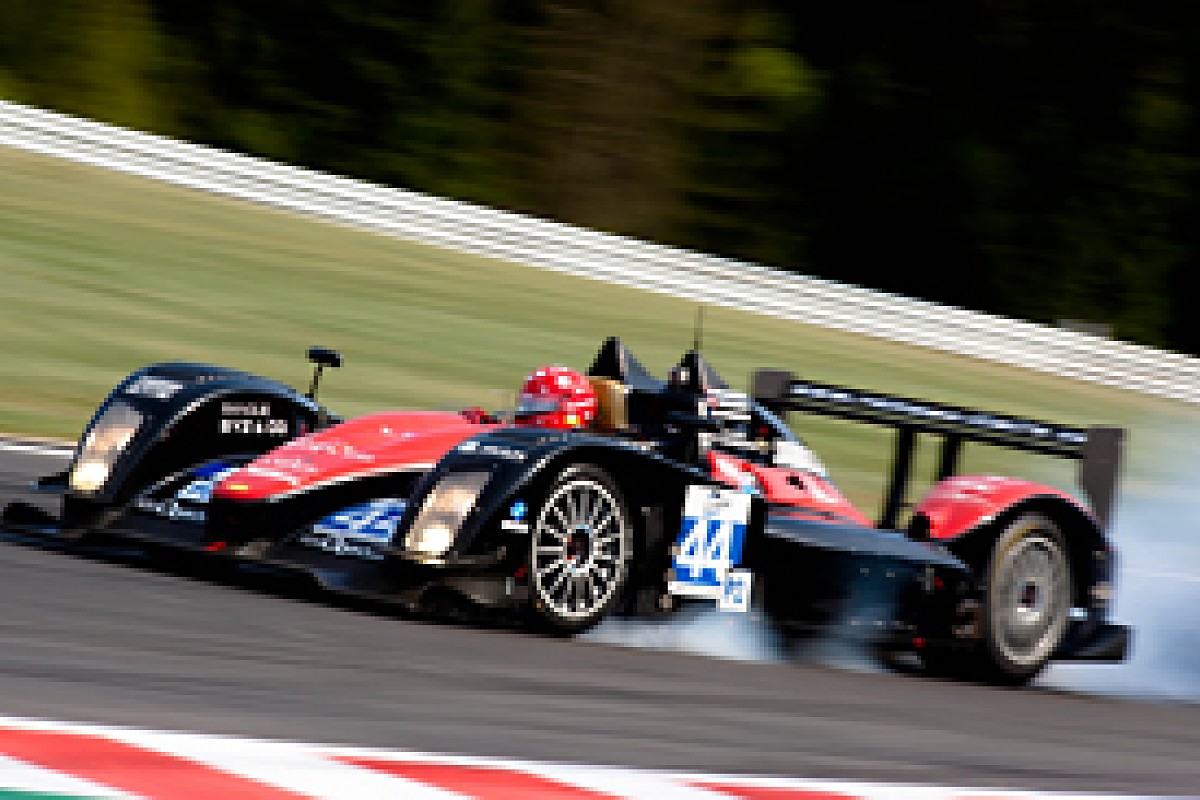 Extreme Limite Norma M200P-Judd BMW © LAT
Team boss Patrice Roussel, a six-time starter and one-time class winner at Le Mans, fulfills his ambition of fielding a car at the 24 Hours. To that effect he has graduated from the VdeV long-distance series with the Norma LMP2 run by Pegasus in 2010. It's a big step up, but there are some former staff members from the defunct Courage Competition squad on board to lend the necessary experience. Rosier is worth a mention, who is racing in the 24 Hours for the first time five years after winning the ACO Volant at the Le Mans racing school.
Rating: **
Team ORECA - ORECA 03-Nissan
#48 Alex Premat (F), David Hallyday (F), Dominick Kraihamer (A)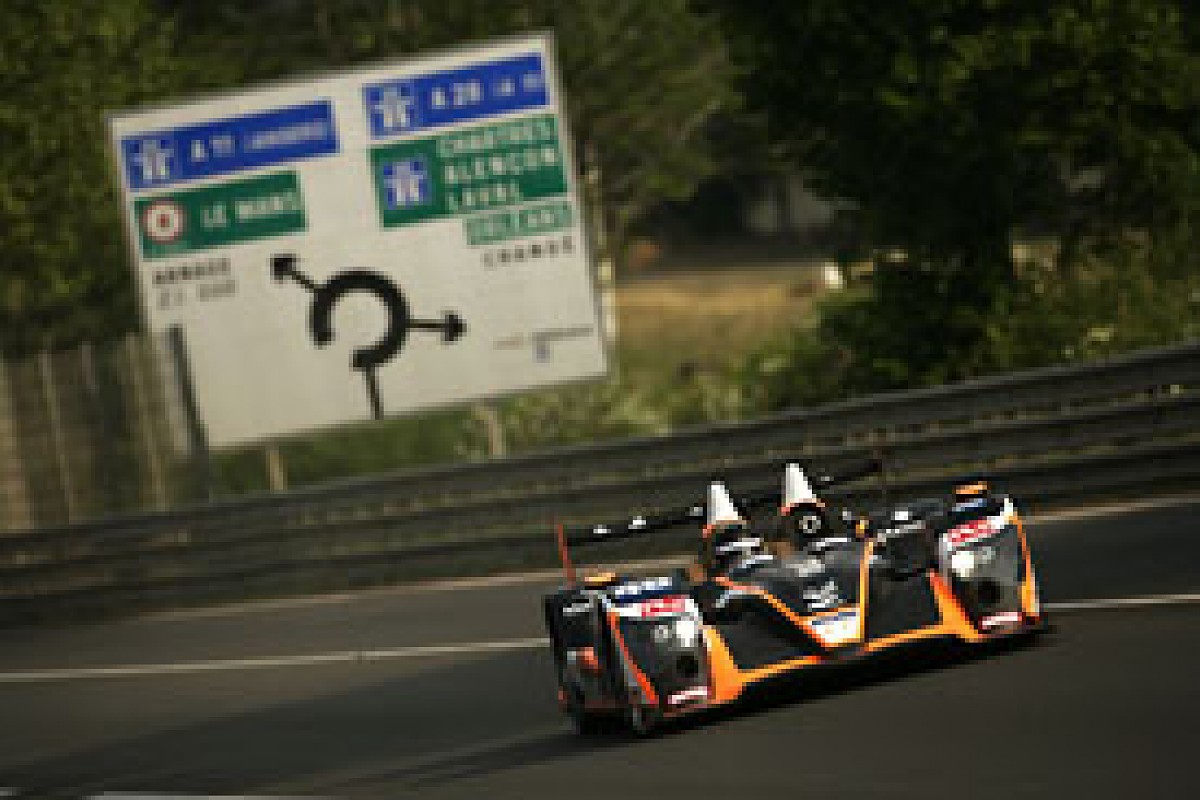 Team ORECA ORECA 03-Nissan © LAT
The French ORECA organisation fields one of its own LMP2 chassis, which has been developed out of its previous P1 design, with the Nissan V8 engine for this event only as part of the development process for a car. "This is the first time that we have run a customer car and feel that we can learn a lot by running one," says team boss Hugues de Chaunac. "This will allow us to pass on the right evolutions to our customers." Beating his customers might not be the name of the game, but ousted Audi DTM driver Premat, back at Le Mans after a year away, must be a good bet for pole. The Frenchman was up there at the test day.
Rating: ****
GTE Pro
AF Corse - Ferrari 458 Italia
#51 Giancarlo Fisichella (I), Gianmaria Bruni (I), Toni Vilander (FIN)
#61 Piergiuseppe Perazzini (I), Marco Cioci (I), Sean Paul Breslin (IRL)*
#71 Robert Kauffman (USA), Michael Waltrip (USA), Rui Aguas (P)
AF Corse Ferrari 458 Italia © LAT
AF fields no fewer than three cars in GTE to go with its Pecom-badged LMP2 entry, though only one of them is going to run right at the front of the class that we used to call GT2. The #51 458 is driven by a trio of factory-contracted Ferrari drivers and on the basis of its speed at the Paul Ricard and Spa events, it will be right at the front. The new Ferrari is a major step forward on its predecessor: it's faster and, just as crucially, its direct-injection engine is more efficient.
Rating: *****
*#61 is a Ferrari 430 GT competing in the GTE Am class.
BMW Motorsport - BMW M3 GT
#55 Augusto Farfus (BR), Jorg Muller (D), Dirk Werner (D)
#56 Andy Priaulx (GB), Dirk Muller (D), Joey Hand (USA)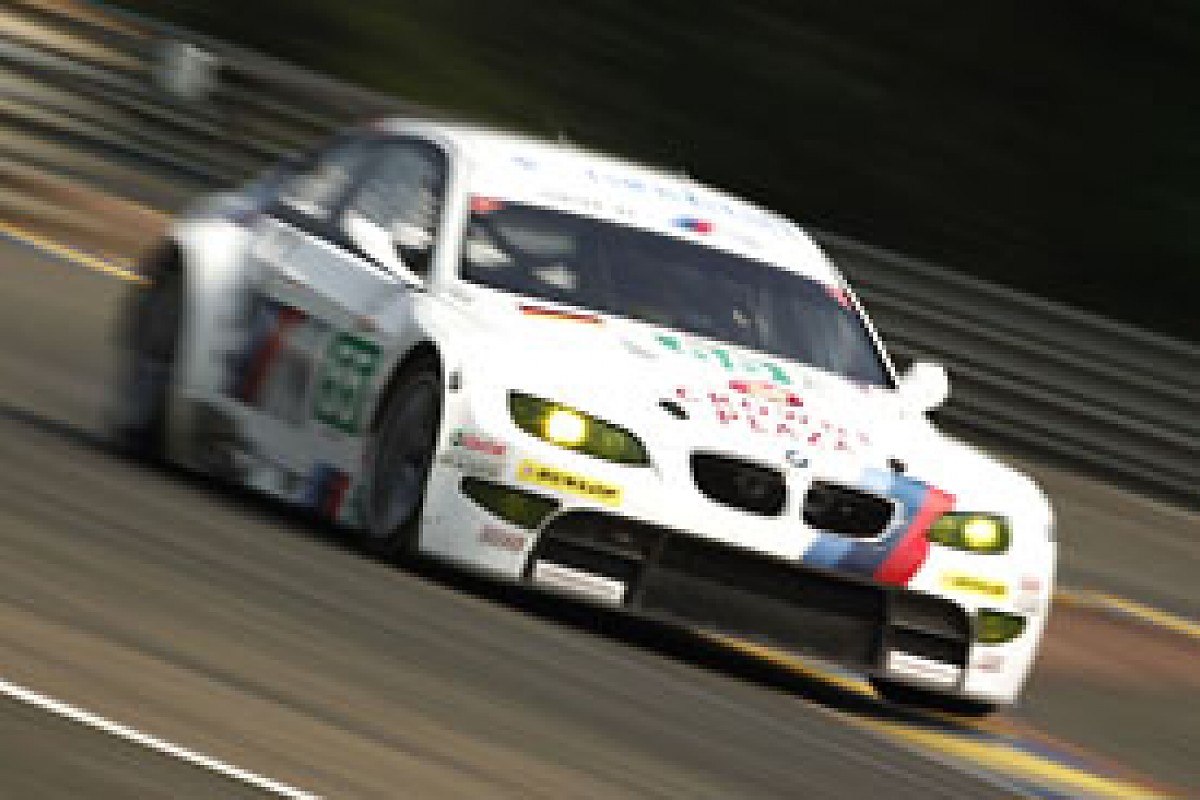 BMW Motorsport BMW M3 GT © LAT
On the evidence of the test day in April, BMW and the factory Schnitzer team are well placed to put a disastrous 2010 Le Mans well and truly behind them. Despite concerns that a lack of straightline speed would leave the revised M3 floundering, the car wasn't far off the pace of the new Ferrari at the top of the times and sceptics suggest the team didn't fully show its hand. If BMW was sandbagging, it is going to be right in the hunt with the Ferraris and the factory Chevrolets.
Rating: ****
Luxury Racing - Ferrari 458 Italia
#58 Anthony Beltoise (F), Pierre Thiriet (B), Francois Jakubowski (F)
#59 Stephane Ortelli (MC), Frederic Makowiecki (F), Jaime Melo (BR)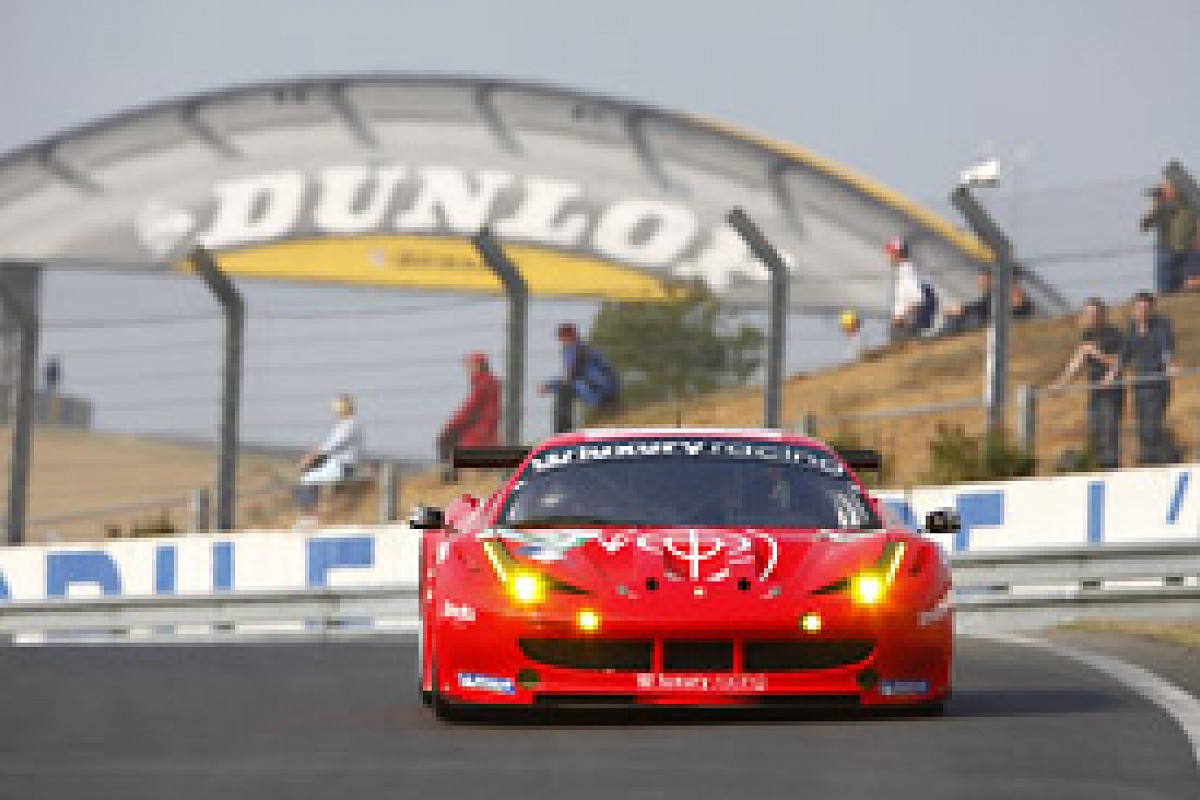 Luxury Racing Ferrari 458 Italia © LAT
A new French team steps up from the national Porsche Carrera Cup and International GT Open with a pair of new Ferraris. It hasn't had a great start to its first season at this level and made a late decision to bring in the Le Mans-winning Risi Competizione crew en masse to run the #59 car after a getting a few of the American team's personnel to help out at the Test Day. The combination of Risi's experience and the talents of Ortelli, Melo and Makowiecki should ensure this car is a genuine front-runner.
Rating: ****
Lotus Jetalliance - Lotus Evora GTE
#64 Oskar Slingerland (NL), Martin Rich (GB), John Hartshorne (GB)
#65 Jonathan Hirschi (CH), James Rossiter (GB), Johnny Mowlem (GB)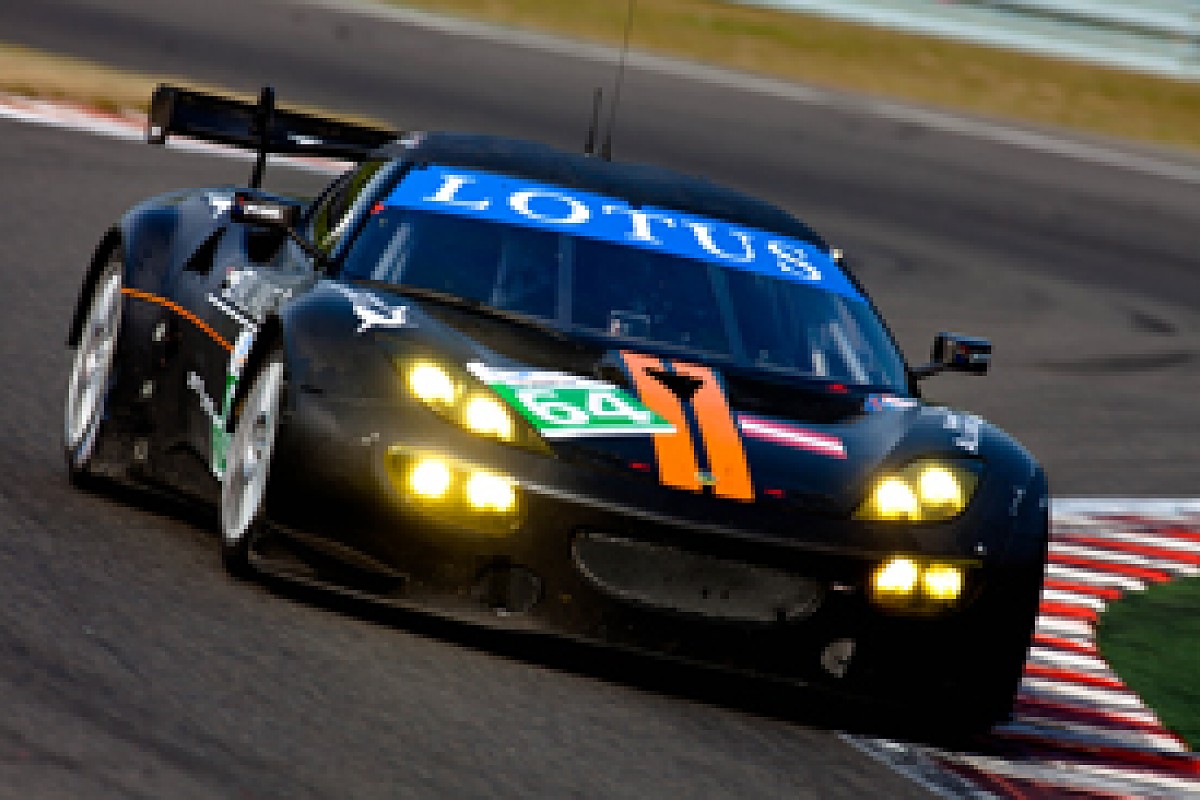 Lotus Jetalliance Lotus Evora GTE © LAT
Lotus returns to Le Mans with this Austrian team - though no longer with the personnel that made it a regular race-winner in FIA GTs - and the new Evora GTE developed in Italy. The #65 car is at this stage effectively a factory entry run by works mechanics to aid development and driven by Lotus-contracted Rossiter and Mowlem. The project wasn't started until November, so it's probably a year too early for the Lotus to make an impact despite a couple of performance breaks after the Test Day.
Rating: **
JMW Motorsport - Ferrari 458 Italia
#66 Rob Bell (GB), Tim Sugden (GB), Xavier Maassen (NL)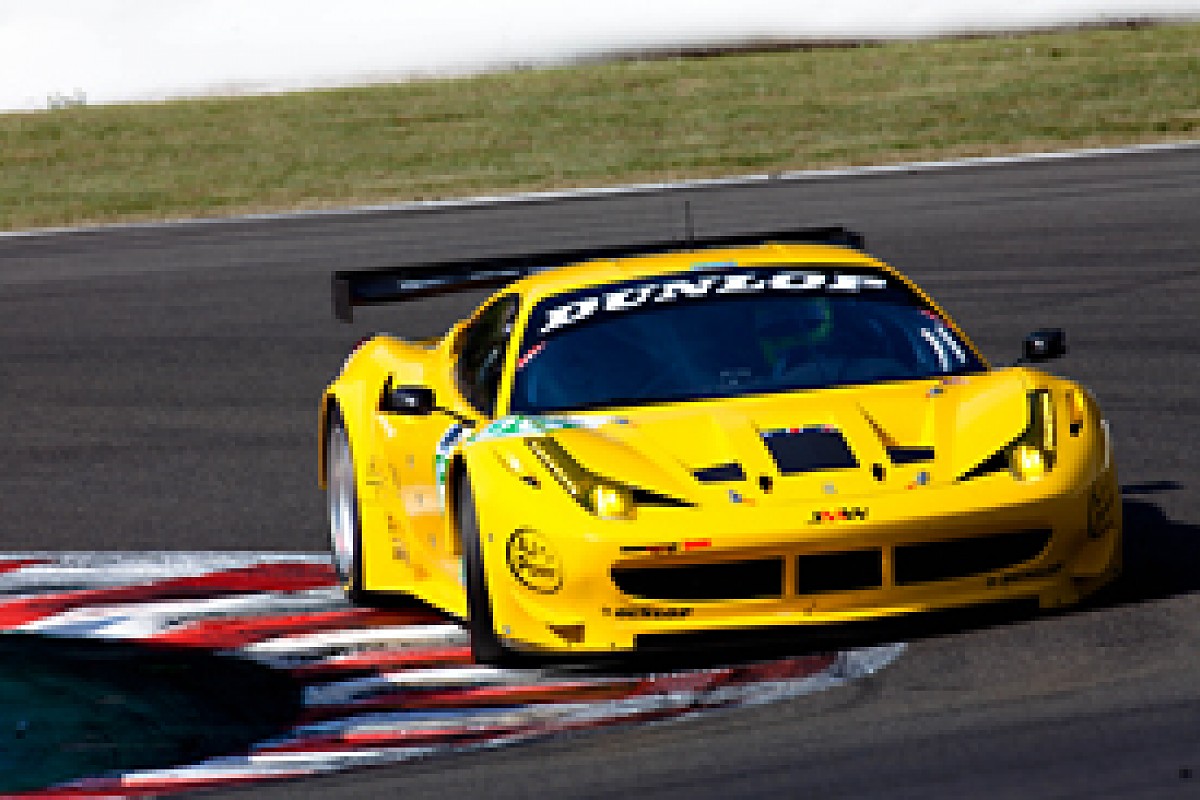 JMW Motorsport Ferrari 458 Italia © LAT
JMW Motorsport, run out of Essex and financed from Belfast, returns to the Ferrari fold after a year running an Aston Martin Vantage GT2. The team was a winner first time out in the LMS at Paul Ricard and its Dunlop-shod Ferrari has proven a match for the AF Corse cars on Michelins every time out. Whether a team that opted to miss the test day can carry that form into the 24 Hours remains to be seen, as does how Sugden, who normally wears the team manager's headphones at JMW, and Maassen will stack up against Bell.
Rating: *****
Corvette Racing - Chevrolet Corvette C6.R
#73 Olivier Beretta (MC), Tommy Milner (USA), Antonio Garcia (E)
#74 Oliver Gavin (GB), Jan Magnussen (DK), Richard Westbrook (GB)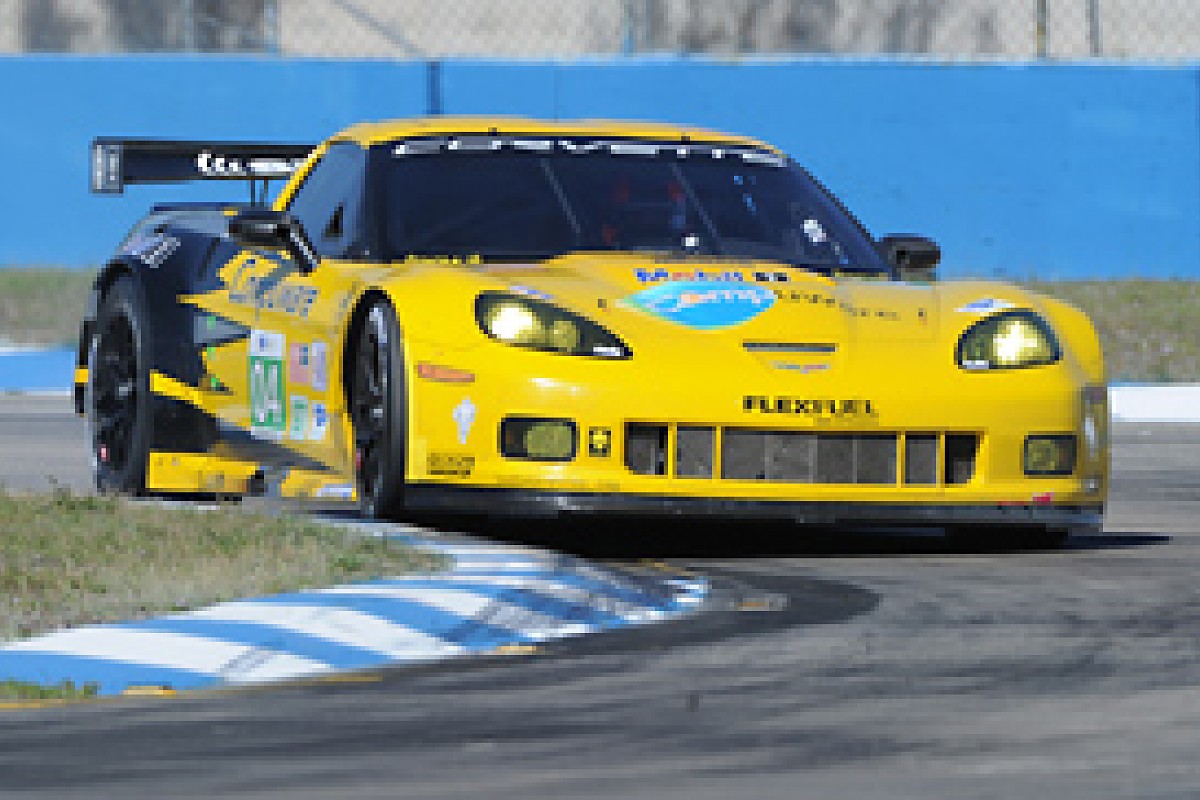 Corvette Racing Chevrolet Corvette C6.R © LAT
The team that should have won GT2 last year is back after an off-season overhaul and looking to make amends. The Corvette was consistently the fastest GT2 car around the Circuit de la Sarthe last year, but the goal posts have been moved for this season by the new Ferrari 458. Judging where the 'Vette stands against the new car isn't easy, because the Pratt & Miller-run team opted not to bring its cars to the test day for logistical reasons (the event was a week after the Long Beach ALMS round). It did, however, take over Larbre's customer car to test new parts.
Rating: *****
Prospeed Competition - Porsche 911 GT3-RSR
#75 Marc Goossens (B), Marco Holzer (D), Jaap van Lagen (NL)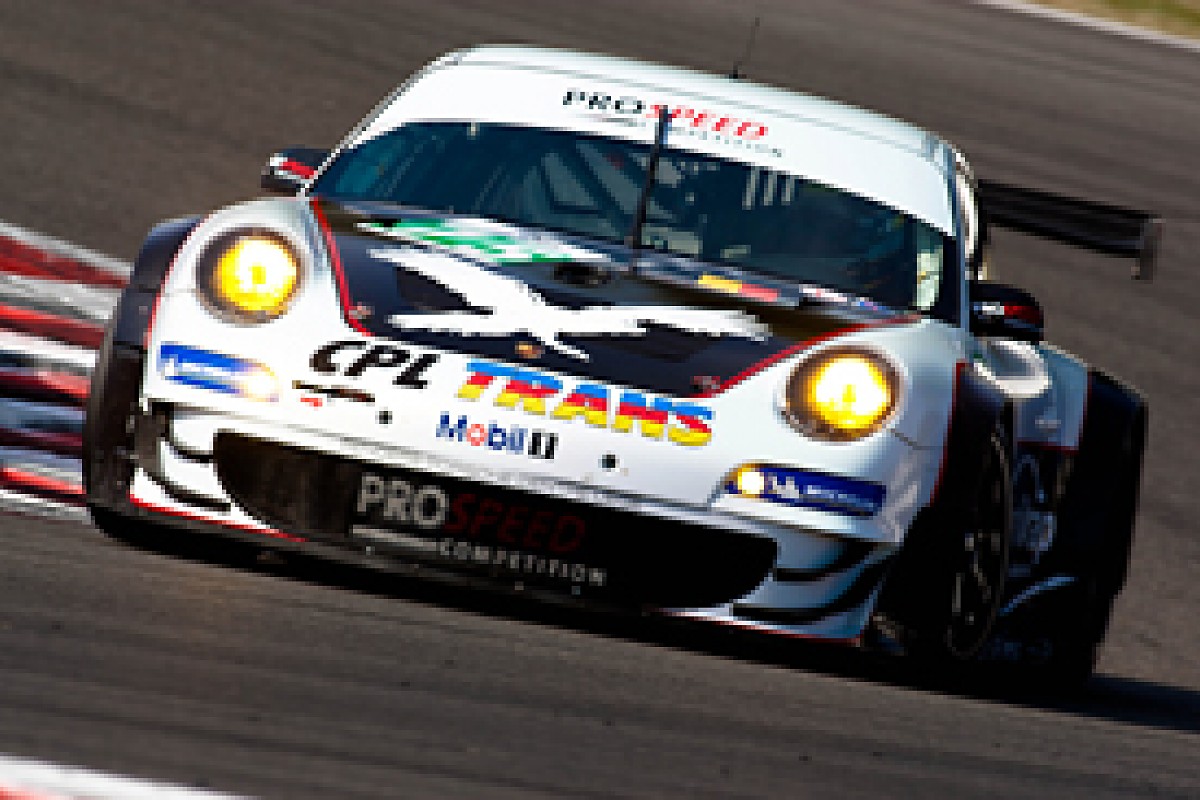 Prospeed Competition Porsche 911 GT3-RSR © LAT
This slick Belgian squad that took the FIA GT2 crown back in 2009 mounts its first proper bid for Le Mans honours as one of Porsche's factory-blessed teams: remember, it contested last year's race with three amateur drivers. This time it's back with factory contractee Holzer, the ultra-experienced Goossens and the versatile van Lagen. It's a strong line-up, but maybe not one to match the all-factory crews in the lead Felbermayr and Flying Lizard Porsches. That and the ageing Porsche's lack of pace means its probably not a front-runner.
Rating: ***
IMSA Performance - Porsche 911 GT3-RSR
#76 Raymond Narac (F), Patrick Pilet (F), Nicolas Armindo (F)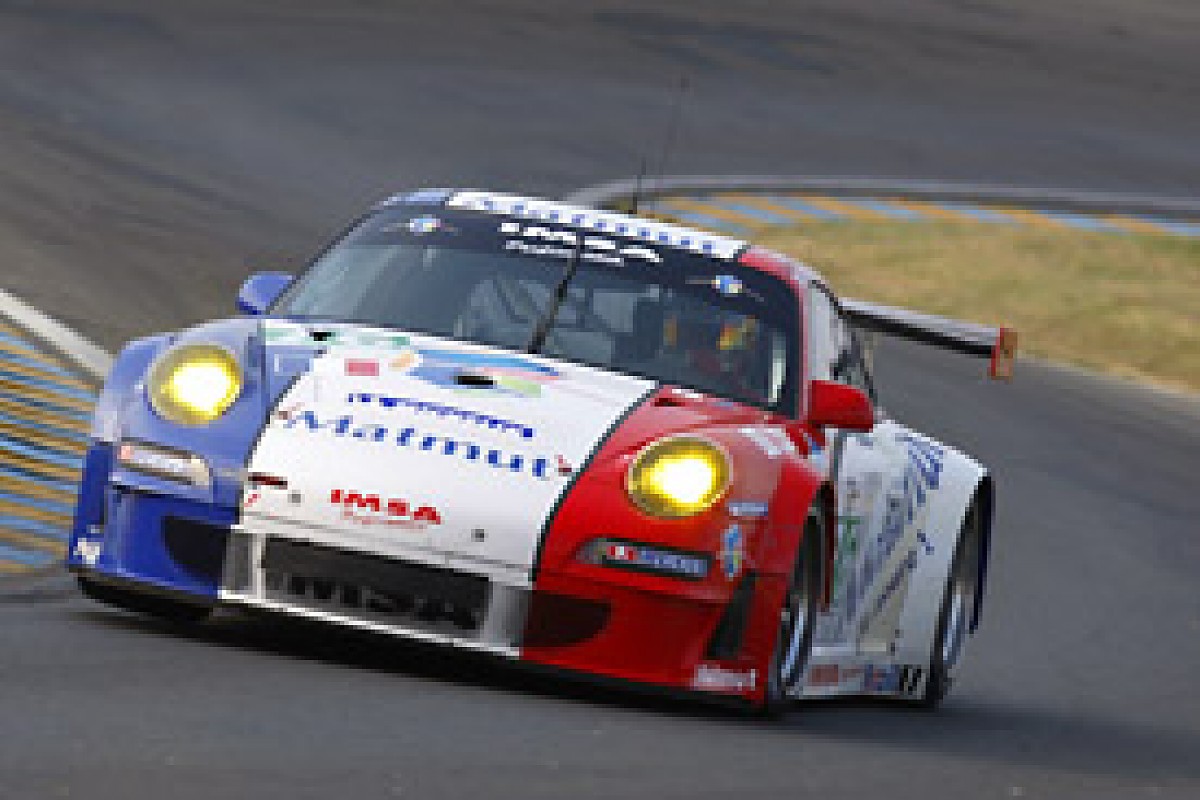 IMSA Performance Porsche 911 GT3-RSR © LAT
Imsa Performance, based up the road from Le Mans in Rouen, is another team with Porsche backing. For the 24 Hours it has opted to focus on one car, rather than the two it runs in the LMS. Factory driver Pilet and reigning Porsche Carrera Cup champion Armindo are out of the top drawer, which means much will depend on how the inconsistent Narac performs, and how much he drives. But then, he is the team owner.
Rating: ***
Team Felbermayr-Proton - Porsche 911 GT3-RSR
#63 Horst Felbermayr Jr (A), Horst Felbermayr Sr (A), Christian Ried (D)
#77 Marc Lieb (D), Richard Lietz (A), Wolf Henzler (D)
#88 Nick Tandy (GB), Abdulaziz Al-Faisal (KSA), Bryce Miller (USA)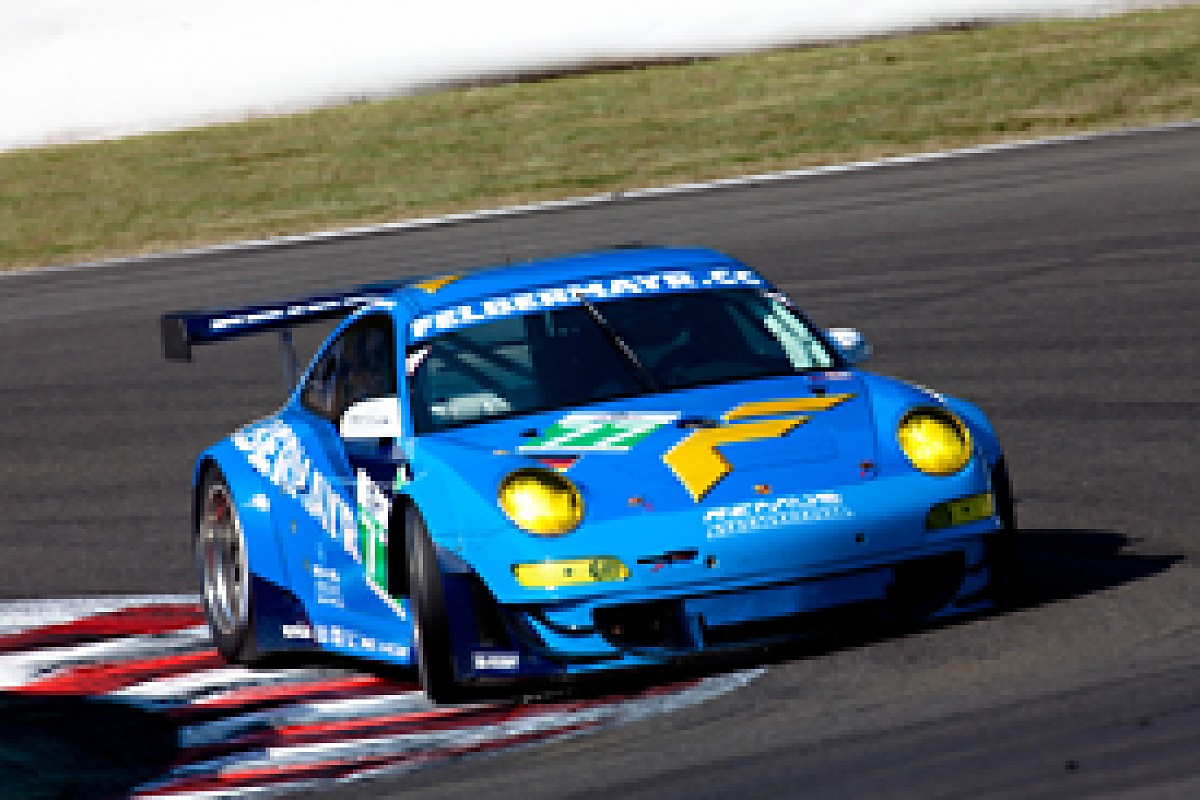 Team Felbermayr Proton Porsche 911 GT3-RSR © LAT
Porsche-backed Felbermayr - a winner in the class last year - heads up the German marque's assault with a trio of factory drivers in its lead car. Their problem is going to be the pace of the 911 GT3-RSR: it wasn't in the ballpark last year and things have moved on with the arrival of Ferrari's 458. The drivers are predicting that the car won't be up there in qualifying, but reckon their race pace and Porsche's famed reliability will enable them to stay in the hunt. Briton Tandy, who has made his name with a roof over his head in the Porsche Supercup, gets his first chance at the Le Mans after being place the the German manufacturer in the second car. Felbermayr also runs a third 911 GT3-RSR in the amateur class.
Rating: ****
*#63 is competing in the GTE Am class.
Jota - Aston Martin Vantage GT2
#79 Sam Hancock (GB), Simon Dolan (GB), Chris Buncombe (GB)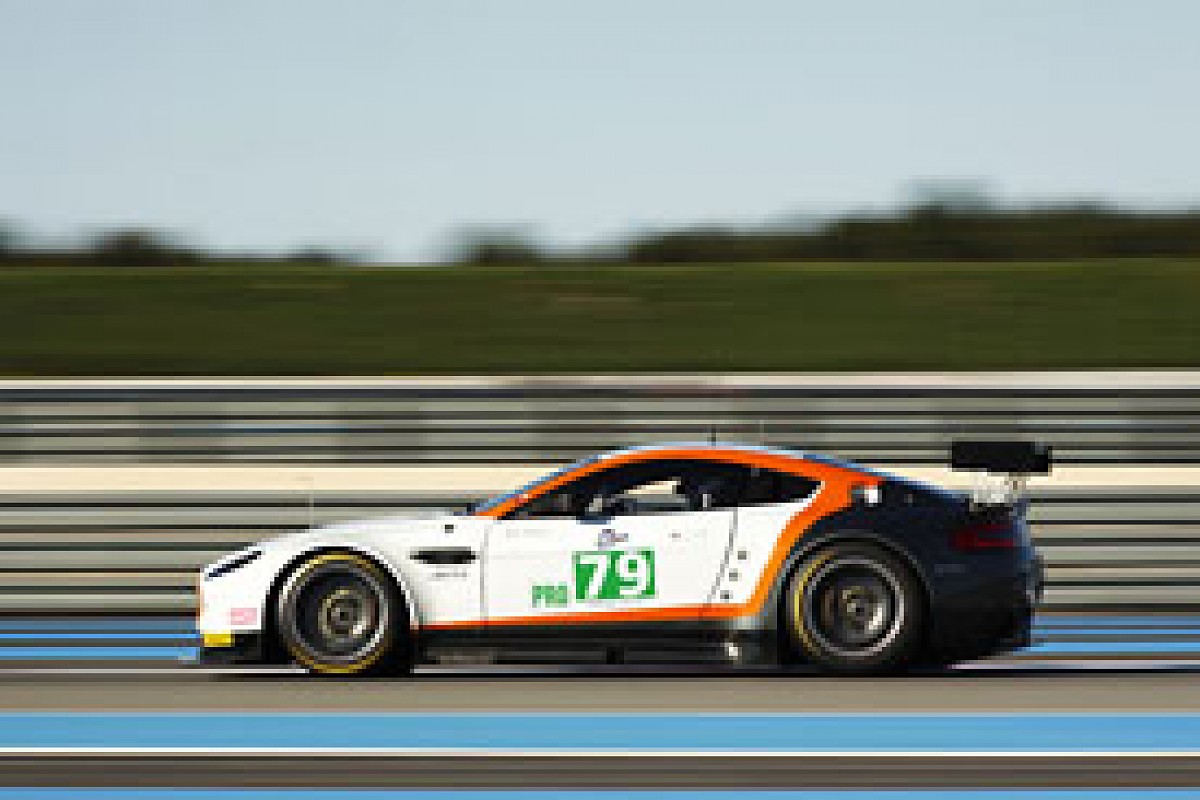 Jota Aston Martin Vantage GT2 © LAT
Jota Sport in the middle of a three-year ascent to the LMP1 divsion: last year it ran a Vantage GT4 in a handful of races, this year it moves into GTE and next season it gets its hands on one of the AMR-One LMP1 roadsters. The Kent-based team, which previously ran a Zytek and then a Lola chassis under its own banner and that of the Charouz team, has had a difficult start to its season. The latest flat-plain crank Vantage engine proved unreliable, forcing Jota and the AMR Middle East team to revert to last year's powerplant.
Rating: **
Flying Lizard Motorsport - Porsche 911 GT3-RSR
#80 Jorg Bergmeister (D), Pat Long (USA), Lucas Luhr (D)
#81 Seth Nieman (USA), Darren Law (USA), Spencer Pumpelly (USA)*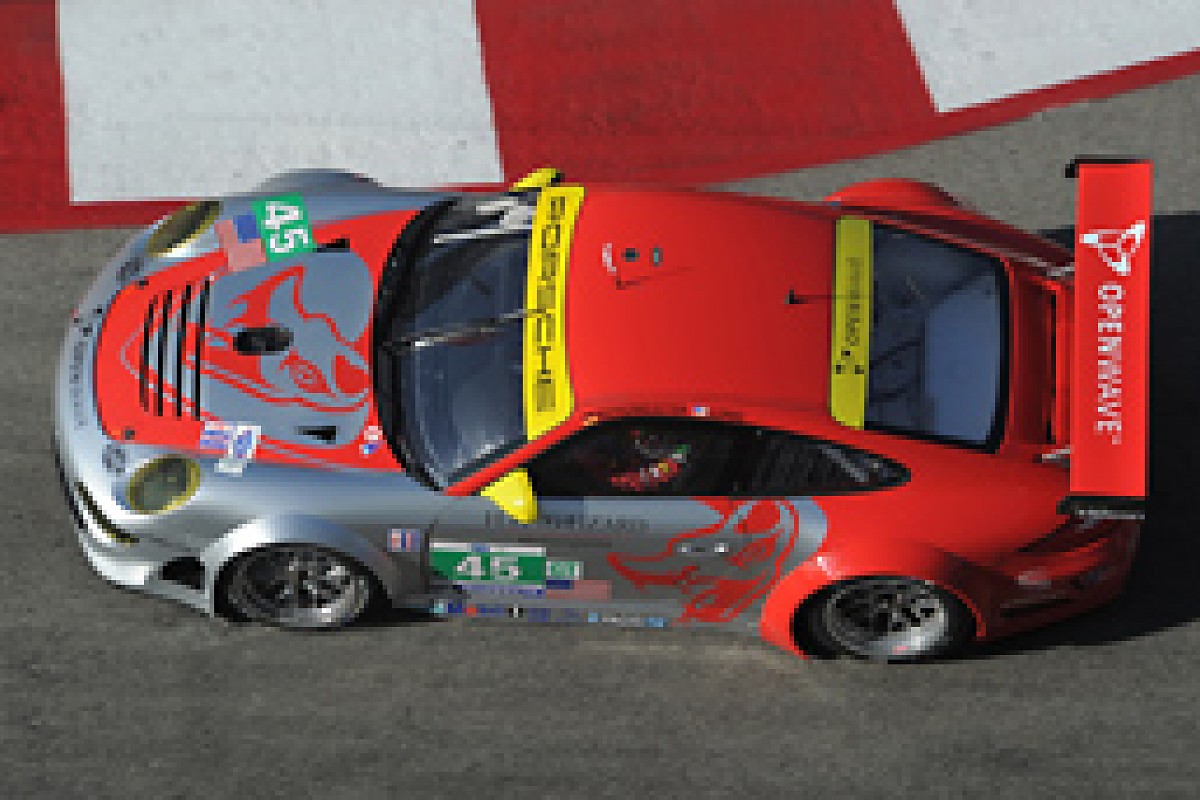 Flying Lizard Porsche 911 GT3-RSR © LAT
The multiple ALMS class-winning team finally gets the chance to go for a result at Le Mans. The introduction of the 'Am' class means owner Neiman moves over to the second car, which means an all-professional line-up in the lead entry. Team regulars Bergmeister and Long are joined by former Porsche factory driver Luhr, who is back at Le Mans for the first time since racing for Audi in 2009. The second entry must be considered one of the front-runners for honours in the amateur class.
*#81 is competing in the GTE Am class.
Rating: ****
Team Farnbacher - Ferrari 458 Italia
#89 Dominik Farnbacher (D), Allan Simonsen (DK), Leh Keen (USA)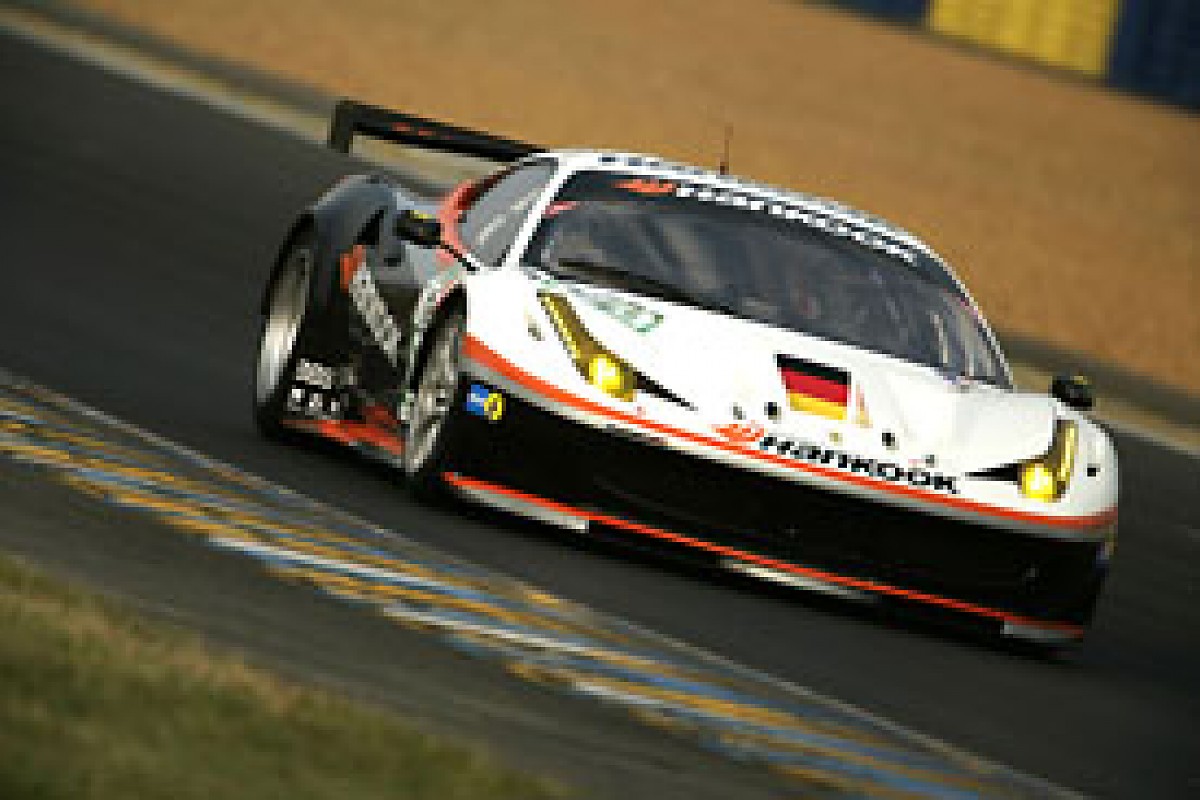 Team Farnbacher Ferrari 458 Italia © LAT
The German squad is back for a third season with a Ferrari running on South Korean-made Hankook tyres, this time with a new 458. On the evidence of the Paul Ricard and Spa six-hour races, the Hankooks are a match for the Michelins and Dunlops on the rival Ferraris, except perhaps in very hot conditions. The weather forecast looks as though it will be in Farnbacher's favour, which gives the team a fighting chance to improve on last year's second place. Simonsen likes a challenge and will be out to repeat his test day form and claim pole.
Rating: ****
GTE Am
Larbre Competition - Chevrolet Corvette C6.R
#50 Patrick Bornhauser (F), Julien Canal (F), Gabriele Gardel (CH)
#70 Christophe Bourret (F), Pascal Gibon (F), Jean-Philippe Belloc (F)*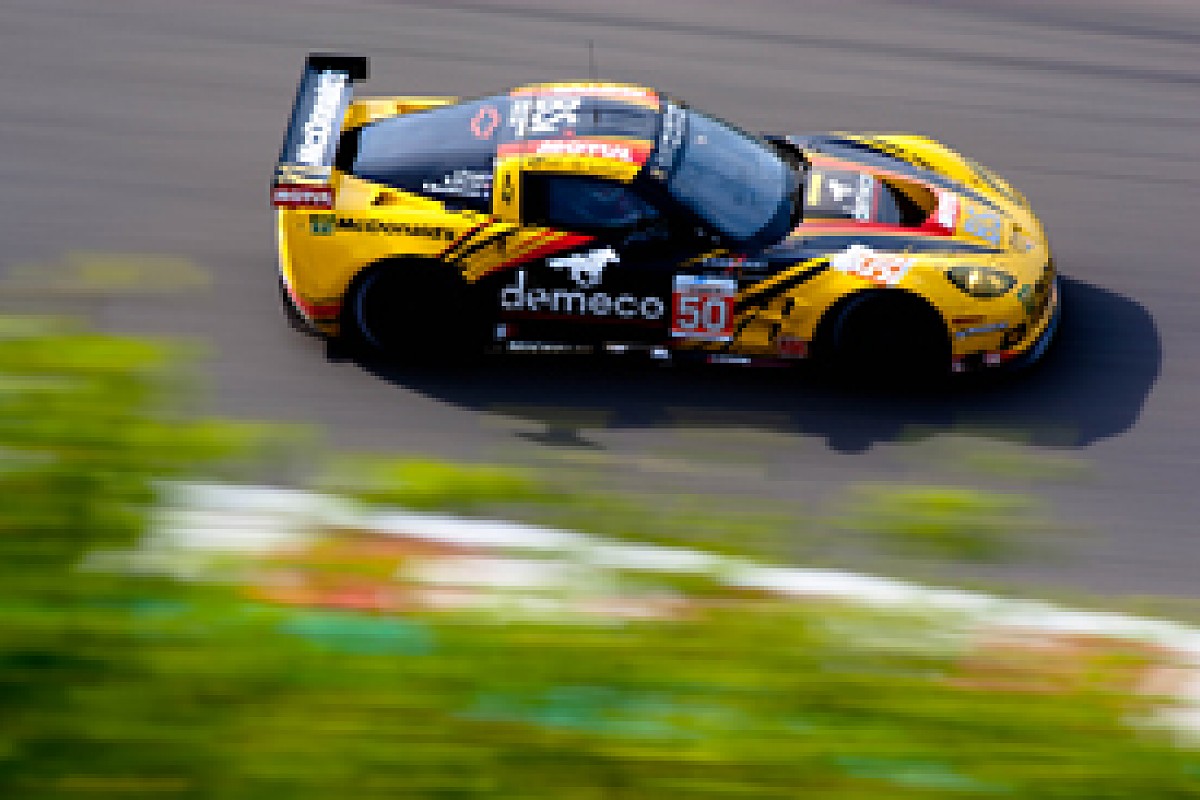 Larbre Competition Chevrolet Corvette C6,R © LAT
The French Larbre team has seen it and done it at Le Manss, including winning the poorly-supported GT1 class with a Saleen last year. It is now running an ex-works Chevy Corvette and has already been on the GTE Am podium at Spa. It has also taken over the IMSA 911 GT3-RSR that took class honours at Spa so that the Rouen-based team can focus on its factory-backed Porsche.
Rating: ****
*#70 is a Porsche 911 GT3-RSR.
Krohn Racing - Ferrari F430 GT
#57 Tracy Krohn (USA), Niclas Jonsson (S), Michele Rugolo (I)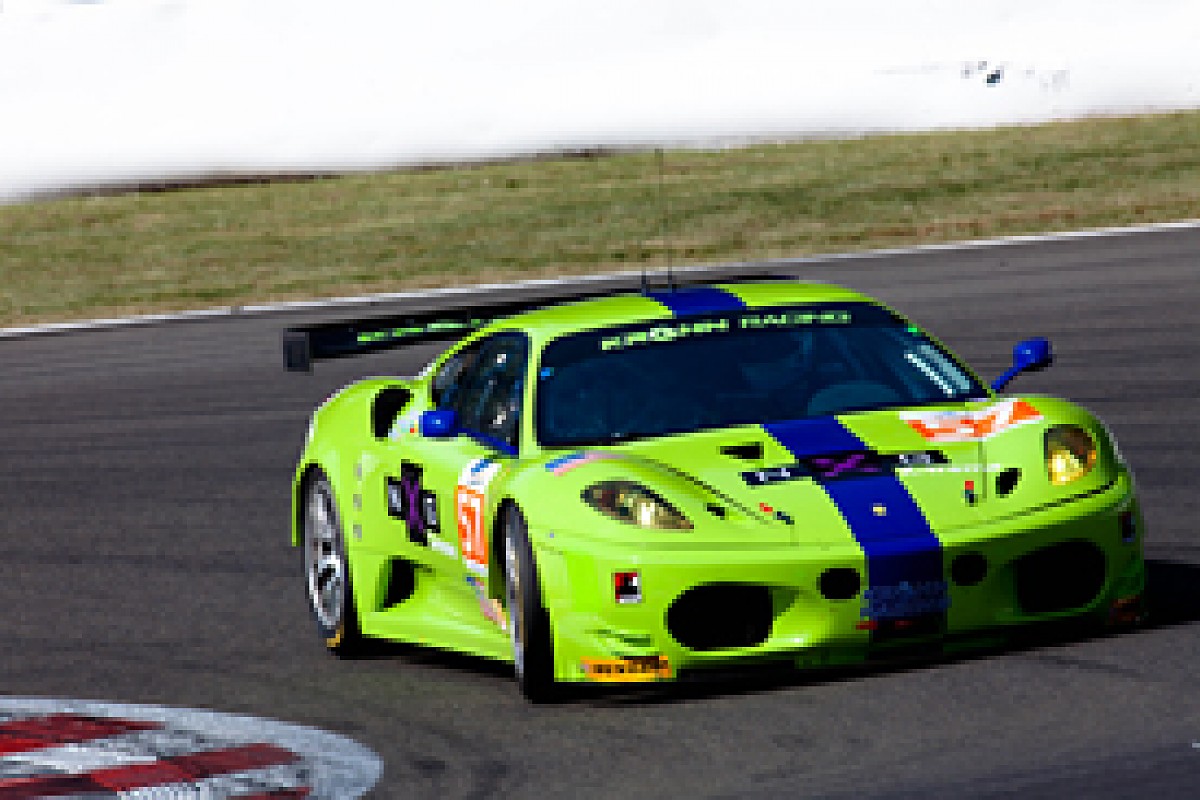 Krohn Racing Ferrari 430 GT © LAT
The 'Am' class might have been tailor-made for Tracy Krohn, who has raced Risi-run Ferraris under his own banner at Le Mans since 2007. He has switched his team from Daytona Prototypes to the ILMC and won the class at Sebring
Rating: ***
Gulf AMR Middle East - Aston Martin Vantage GT2
#60 Fabien Giroix (F), Michael Wainwright (GB), Roald Goethe (CH)
Gulf AMR Middle East Aston Martin Vantage GT2 © LAT
Amateurs Goethe and Wainwright have set up their own squad after testing the waters in 2010. The new squad, running under a UAE licence, is based in the UK in the former David Price Racing workshops and team managed by 'Pricey'.
Rating: **
CRS Racing - Ferrari F430 GT
#62 Pierre Ehret (D), Roger Wills (NZ), Shaun Lynn (GB)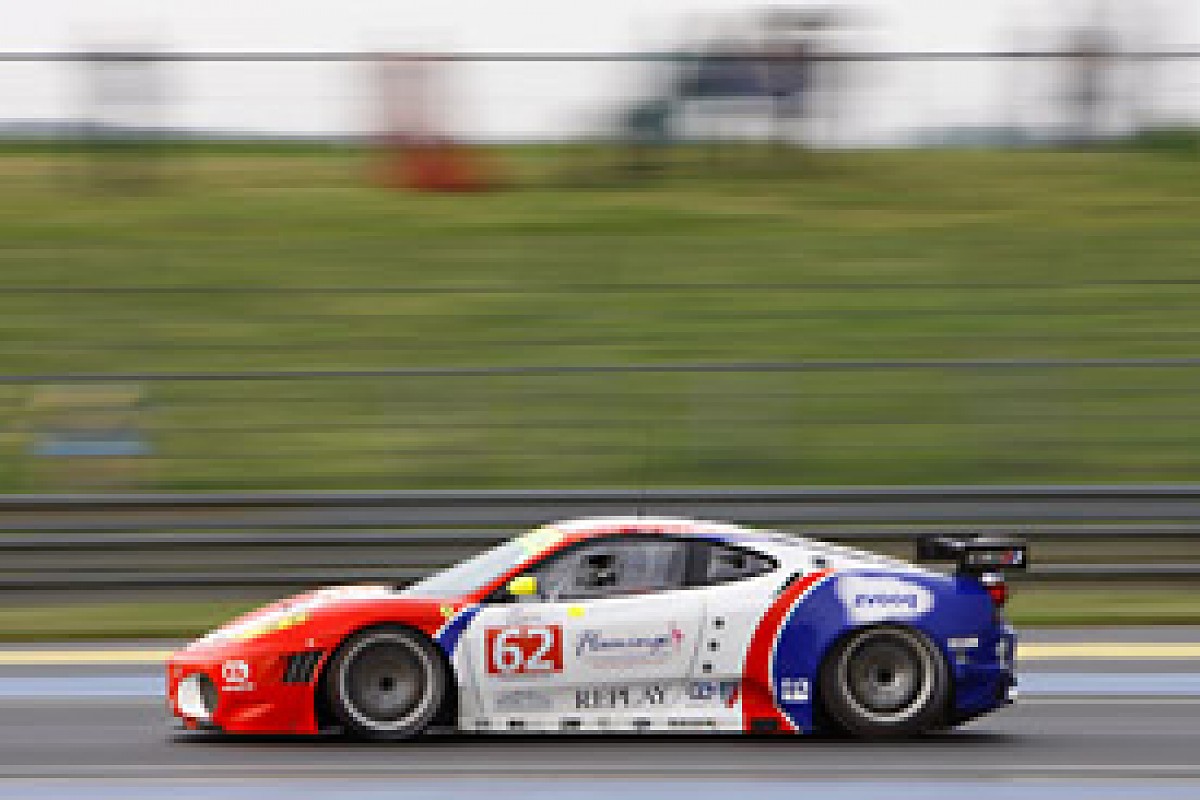 CRS Racing Ferrari F430 GT © LAT
The British CRS squad has finally landed a Le Mans entry, but in the year that its focus has turned to developing the new MP4-12C GT3 it has chosen to take paying drivers, though Ehret is one of the best 'gentleman' around.
Rating: ***
Robertson Racing - Doran Ford GT
#68 David Robertson (USA), Andrea Robertson (USA), David Murry (USA)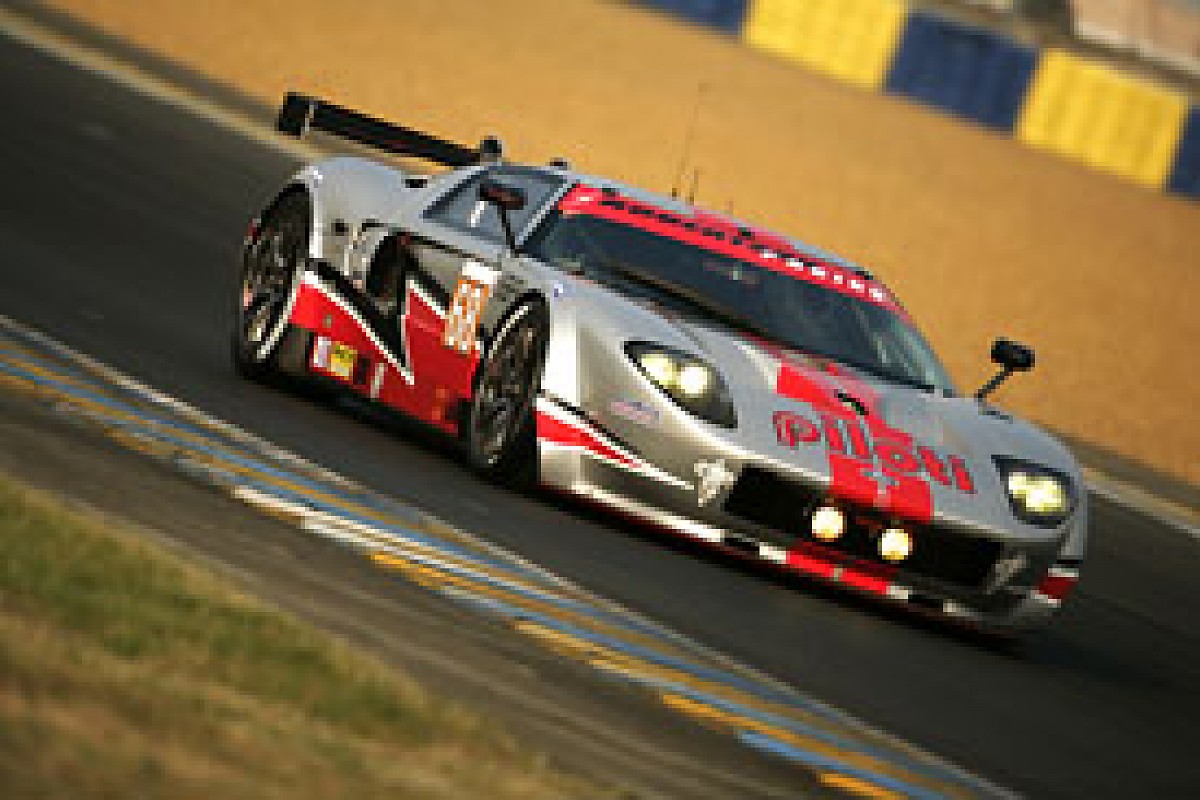 Robertson Racing Doran Ford GT© LAT
The husband-and-wife duo have achieved their ambition of gaining an entry for the 24 Hours courtesy of four years of support for the ALMS. Dick Barbour Racing, which finished second in the 24 Hours in 1979, runs the car.
Rating: **
JMB Racing - Ferrari F430 GT
#83 Manuel Rodrigues (F), Jean-Marc Menahem (F), Nicolas Marroc (F)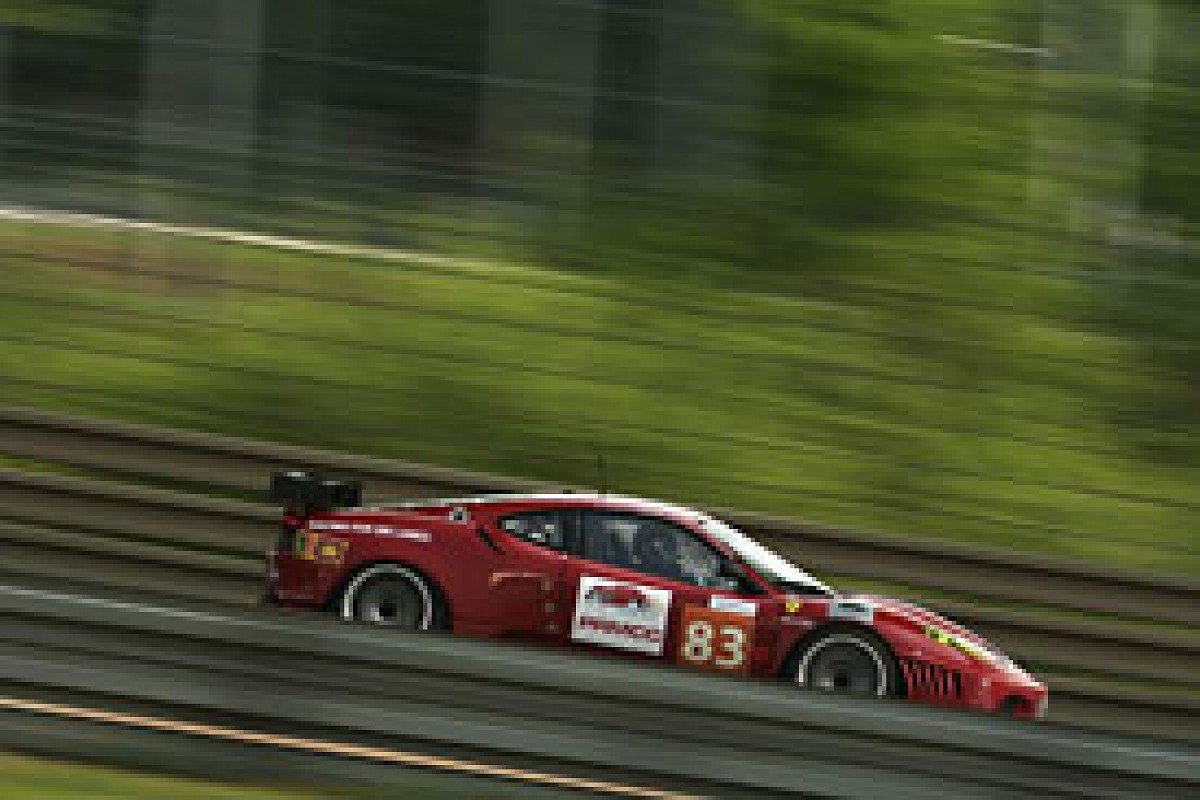 JMB Racing Ferrari F430 GT © LAT
The Paul Ricard-based JMB team that flies the Monaco flag is back for its 11th 24 Hours (three as JB) with a handy 'Am' line-up that includes FIA GT3 race winner Rodrigues and F3 Euro Series podium finisher Marroc.
Rating: ***
Look out for more exclusive features, interviews and news with AUTOSPORT at the Le Mans 24 Hours this week.