For the first time since the demise of the World Sportscar Championship almost two decades ago, the leading lights of the Le Mans 24 Hours are set to extend their fight across a truly global year-long title contest in 2011.
The Intercontinental Le Mans Cup is an unrepresentatively dreary name for what will be one of the highlights of the worldwide motorsport calendar. We got a foretaste of how spectacular the ILMC could be from the 2008 Le Mans Series - the last time Peugeot and Audi went head to head over a full season. The warring giants managed to stretch the intensity of a 20-lap thrash across 1,000kms of wheel to wheel racing, culminating in a Silverstone disaster for Peugeot and a shock title triumph for an ultimately outpaced Audi team. Expect the same quality of racing from the ILMC.
Sportscar racing's recent storyline has been all about Audi cannily sneaking through to pick up the big trophies when the faster Peugeots slip up - Peugeot's 2009 Le Mans win being a glorious but rare exception for the French marque.
Both teams therefore have plenty to prove this year with their all-new cars: Peugeot knows there's little point in designing an incredibly fast car if it keeps letting the big prizes slip through its fingers, and Audi has had enough of being outpaced and would like to win on pure speed again as well as guile.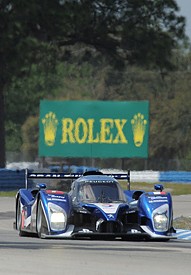 Peugeot is reigning ILMC champion © LAT
Each manufacturer has its full array of established star drivers to pick from - but there's no drivers' crown on offer in the ILMC (to the disappointment of big names like Allan McNish). This series is all about the manufacturers, and the ACO is giving them top billing by focusing on their title fight.
It's also doing its utmost to make LMP racing more attractive to newcomers, introducing performance balancing regulations that aim to both reduce outsiders' fear that diesels are unbeatable and normally-aspirated LMP1 programmes are pointless, and to open the door for firms keen to showcase hybrid technology. Rules tweaks are promised to keep the fastest cars from each technology type within two per cent of each other, and that's encouraged Aston Martin to return with an all-new prototype, while Toyota and Nissan are peering around the door via engine supply deals with top LMP1 privateer Rebellion and LMP2 squad Signature respectively.
Any series playing the 'performance balancing' card is leaving itself vulnerable to a minefield of potential rows, but efforts to bring diversity to what has been an Audi/Peugeot closed shop have to be applauded. With their experience and resources though, the established top two are an imposing target for any new arrivals whatever the rules breaks and technology differences.
The calendar cherry-picks the best that the established Le Mans rules series have to offer - the American Le Mans Series' hugely successful Sebring 12 Hours and Petit Le Mans, the Le Mans Series' most popular rounds at Spa and Silverstone, plus the no-brainer of a new Italian event at classic venue Imola. A manufacturer-pleasing standalone Asian date in China concludes the season, and for the first time since the WSC's demise, Le Mans itself counts for championship points too. Not that anyone needs any extra incentive to win Le Mans... but it shows how seriously the Automobile Club de l'Ouest is taking the ILMC.
Class-wise, the ILMC is offering something for everyone. The likes of Rebellion and Pescarolo see themselves as being in a 'petrol LMP1' battle even though that class doesn't officially exist, the top GT marques will continue to fight for renamed GTE Pro honours, and to keep the wealthy privateers and amateurs on board, a secondary GTE Am category for older cars and pro-am line-ups is created, and LMP2 becomes a cost-capped pro-am division. The one-make GTC (ALMS only) and LMPC/FLM divisions will be on board when the grid is shared with the partner championships. That should be enough to keep every prospective entrant happy and offer myriad races within races, plus packed grids. Nearly 60 cars will take the start at Sebring this weekend, and at a time when most of the rest of motorsport is only gradually clawing its way out of the recession blues period, that is a remarkable achievement.
The main ILMC contenders
Audi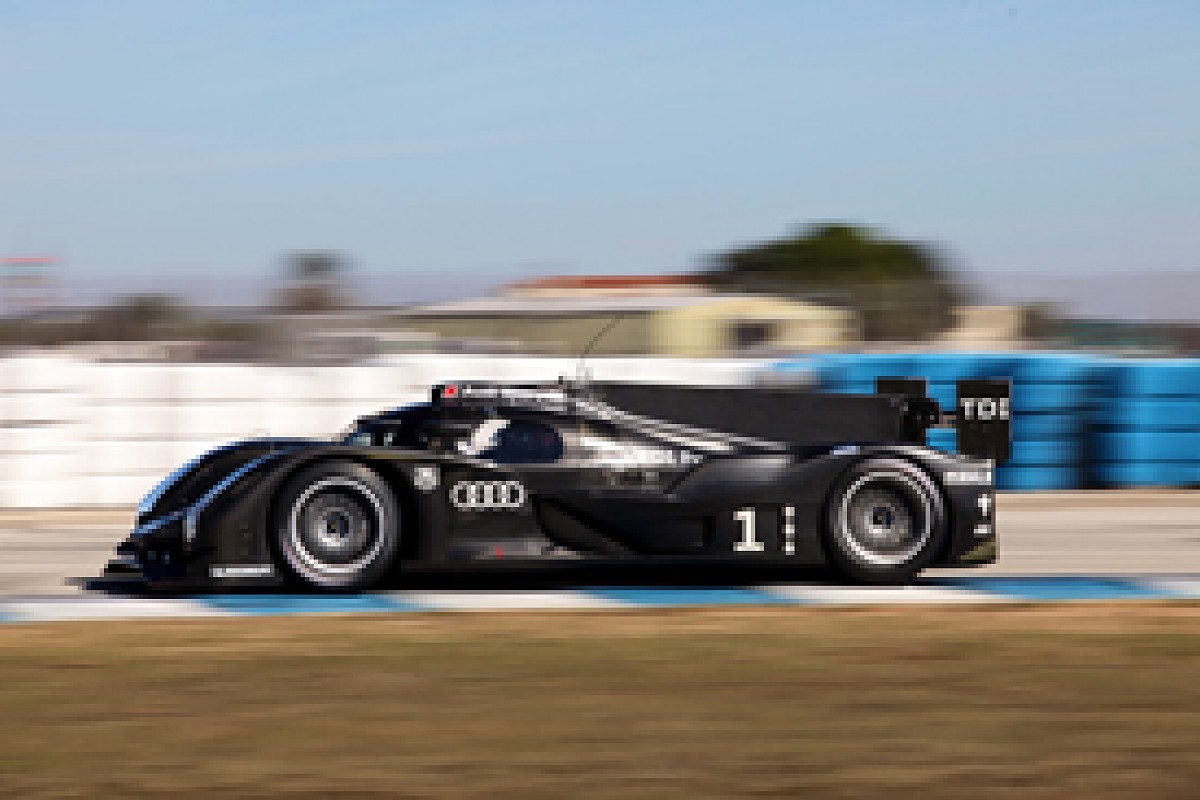 The new Audi R18
Audi didn't want to use its new R18 at Sebring without sufficient endurance testing behind it, so a restricted version of the old R15+ comes out for the opener, which is likely to put Audi at a pace disadvantage. That also means when the closed-top R18 joins the championship at Spa, it should hit the ground running and show representative form straightaway.
This squad is the proven expert at winning endurance races, even when it doesn't necessarily have the fastest car, so starts the season as the benchmark.
Peugeot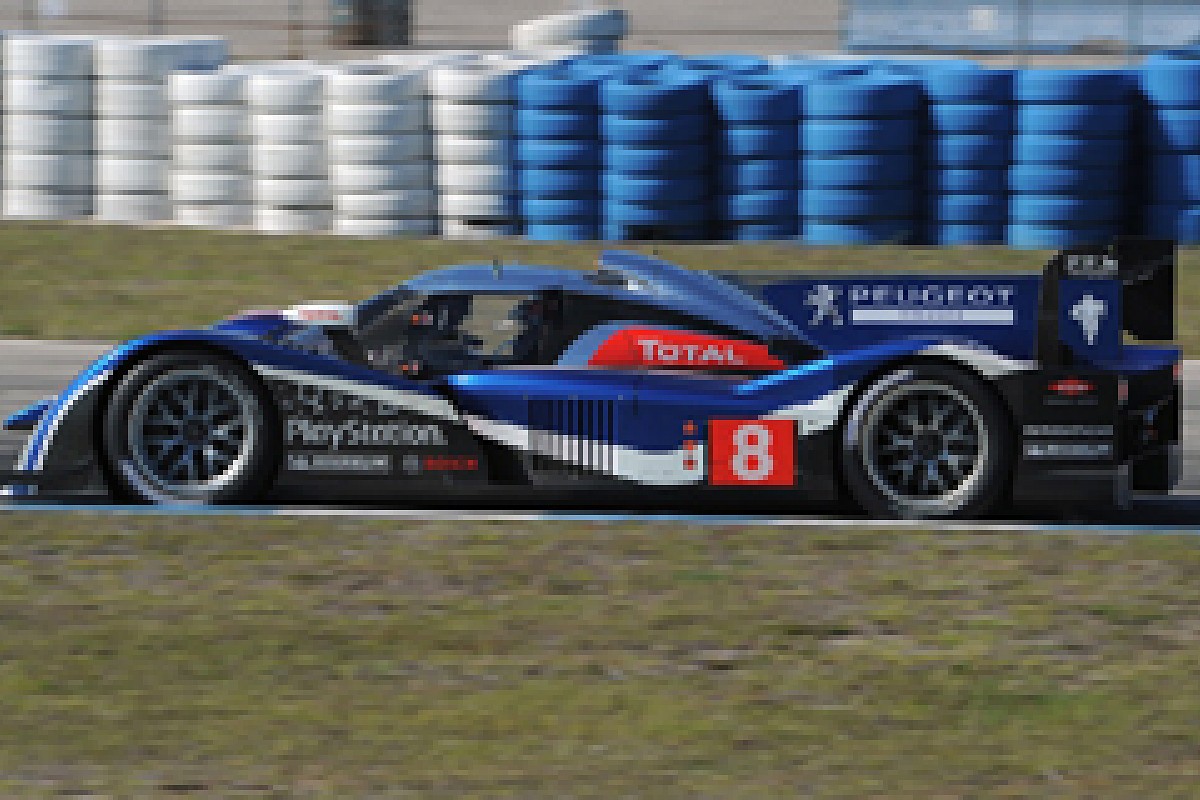 Peugeot's latest 908 © LAT
Ignore the identical name, the new 908 is said to be an absolutely fresh design with virtually nothing in common with its predecessor - and it was testing behind closed doors long before the first official pictures emerged last winter.
Peugeot starts as reigning champion following its triumph in the three-round toe-in-the-water ILMC contest held last autumn, but the real battle begins at Sebring.
Aston Martin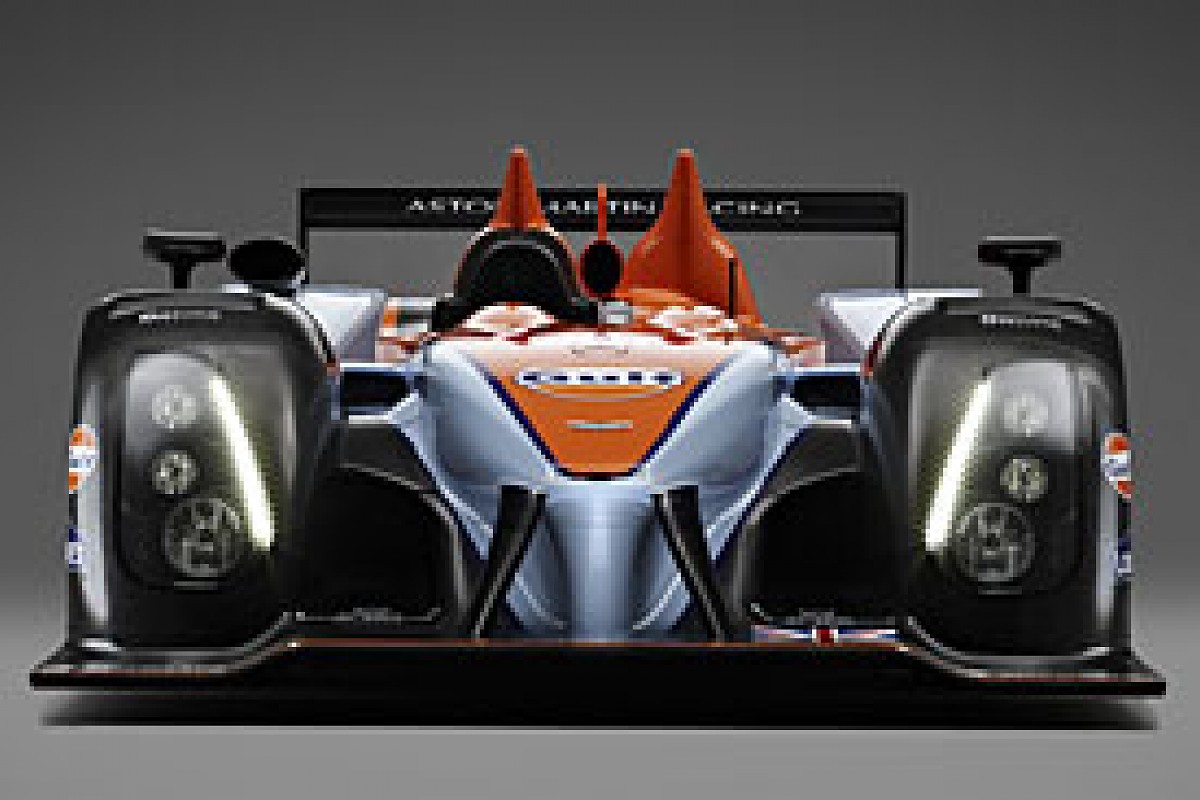 Aston Martin's AMR-One
Aston Martin Racing is no longer interested in being 'top petrol car' - the AMR-One is designed to get the squad in among the diesels. Had the performance tweaking rules not been created, it's unlikely this project would have even gone ahead.
Its (surprisingly) open-topped car will not join the ILMC until Spa, following a debut in the Paul Ricard LMS race, as the relatively short lead time means while Aston Martin could have run at Sebring, it would have been far from bedded-in.
ORECA Peugeot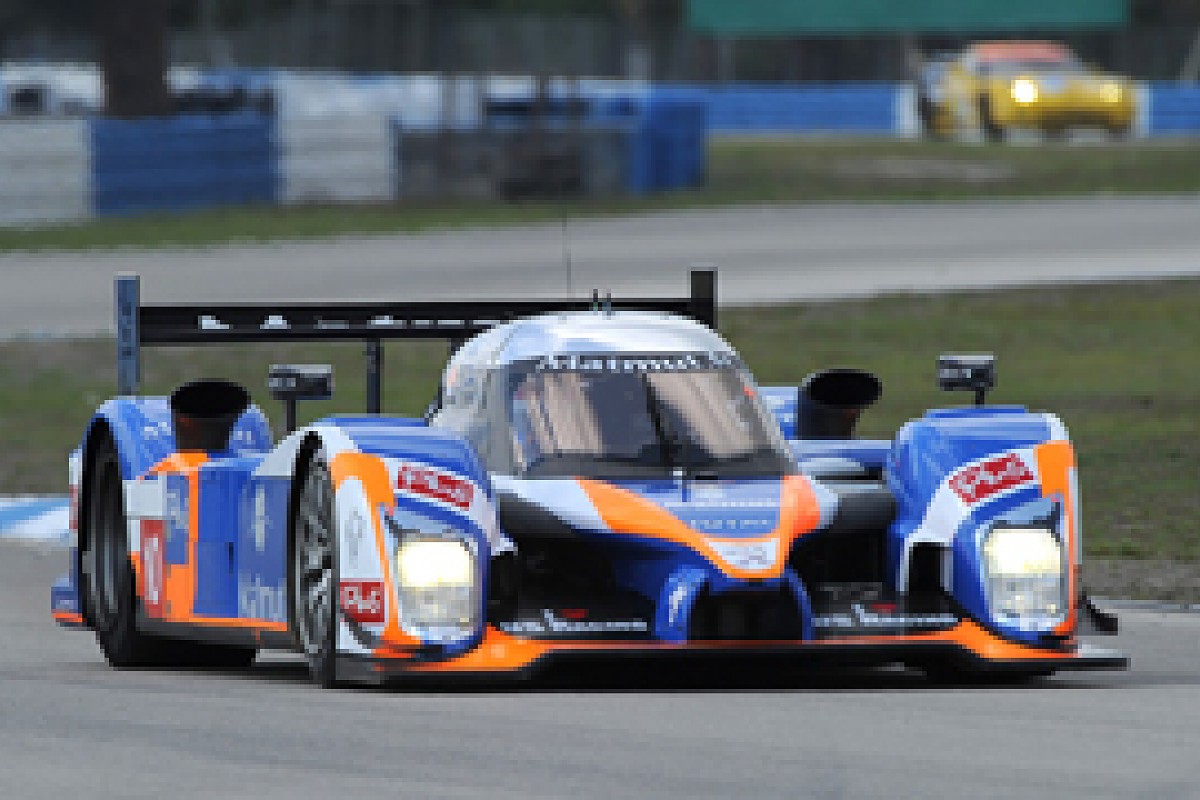 ORECA continues with the older 908 © LAT
Peugeot's satellite team has stuck with the 2010-spec 908, and that means performance restrictions to make sure it is on a level playing field with the new generation fin-bedecked cars.
So if it becomes a threat on outright pace there are likely to be complaints, but realistically ORECA is looking to capitalise on its proven package by lurking just behind the leaders and picking up the pieces.
Rebellion Lola-Toyota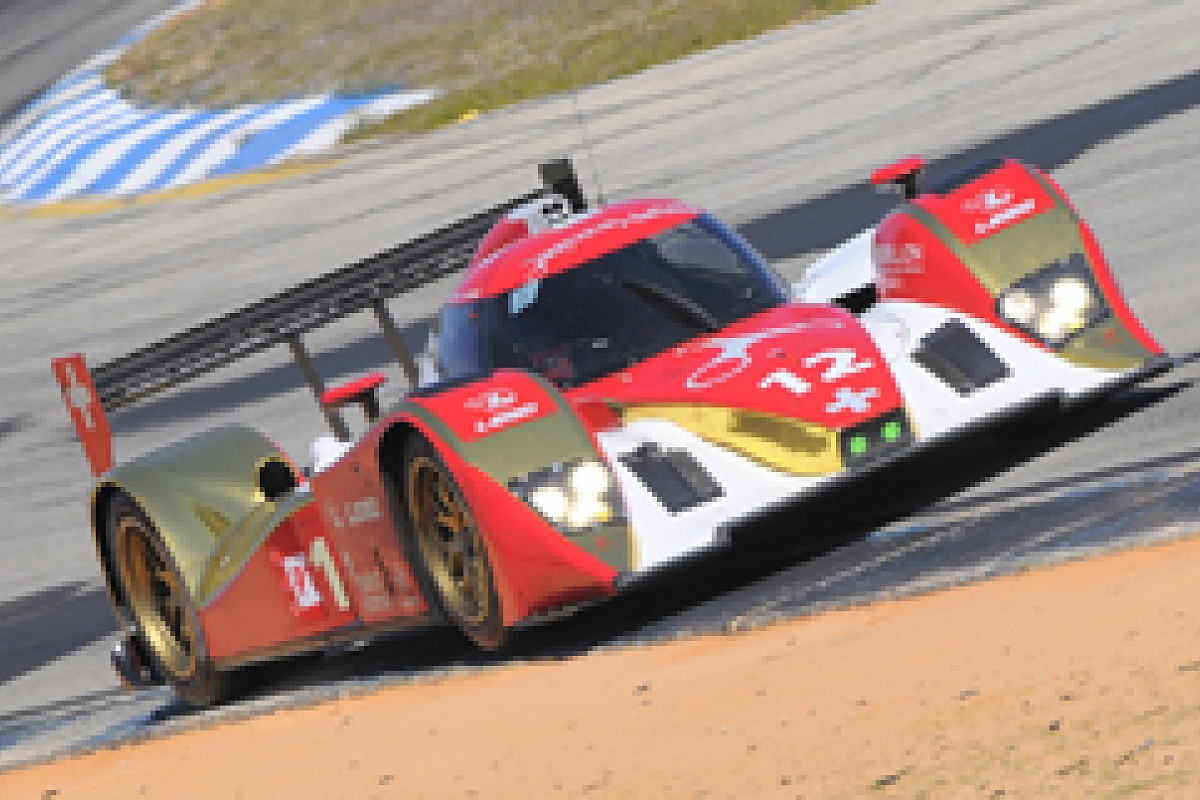 Rebellion steps things up with Toyota engines © LAT
The ambitious Rebellion team steps up another gear with a Toyota engine deal. It's still a far cry from the fully-fledged works prototype entries ahead, but it should have the speed to pull clear of the other private petrol LMP1s, and could set the team up for bigger opportunitues in the future.
As well as contesting the full ILMC with Neel Jani and Nicolas Prost at the centre of its line-up, Rebellion will also start the LMS as title favourite with its parallel two-car entry.
The other classes
LMP2
Signature will start as favourite following its new deal with Nissan, with ALMS LMPC convert Level 5 - which boasts Honda-engined Lolas and Christophe Bouchut as lead driver - its nearest rival.
GTE Pro
Not quite on a par with the Ferrari/BMW/Corvette/Porsche/Jaguar dust-up that the ALMS will offer, the ILMC will see BMW's World Touring Car refugees take on Ferrari, the latter represented by AF Corse's Giancarlo Fisichella and Gianmaria Bruni, and the lead entry from newcomer Luxury. Lotus will join the fray with its new Evora, run by JetAlliance.
GTE Am
Corvette, Ferrari, Aston Martin and Porsche are represented in GT's pro-am/older cars section, and with respected teams like Proton Competition, AF Corse, Larbre, CRS and Larbre involved, standards will be high even in what is ostensibly the 'gentleman's category'.
What now for the ALMS and LMS?
The ILMC piggybacks onto the LMS and ALMS calendars, and will provide a massive entry and publicity boost at the shared dates. But what happens when the ILMC big guns leave town?
The LMS looks relatively safe. It has kept non-ILMC rounds to a minimum (just two, and one of those already has Aston committed to it), and unlike last year its finale is away from the ILMC, so the LMS title decider won't be an afterthought sub-plot happening several laps down on the ILMC headline fight this time.
With Rebellion, the reformed Pescarolo and ASM committed to full-season LMP1 programmes, it has a core of strong teams and drivers to fight it out at the front, a very healthy LMP2 field, and a great GT battle in prospect between Ferrari and Porsche, the LMS should be able to live in harmony with the ILMC. Suggestions that it wants completely separate calendars for 2012 sound brave, though.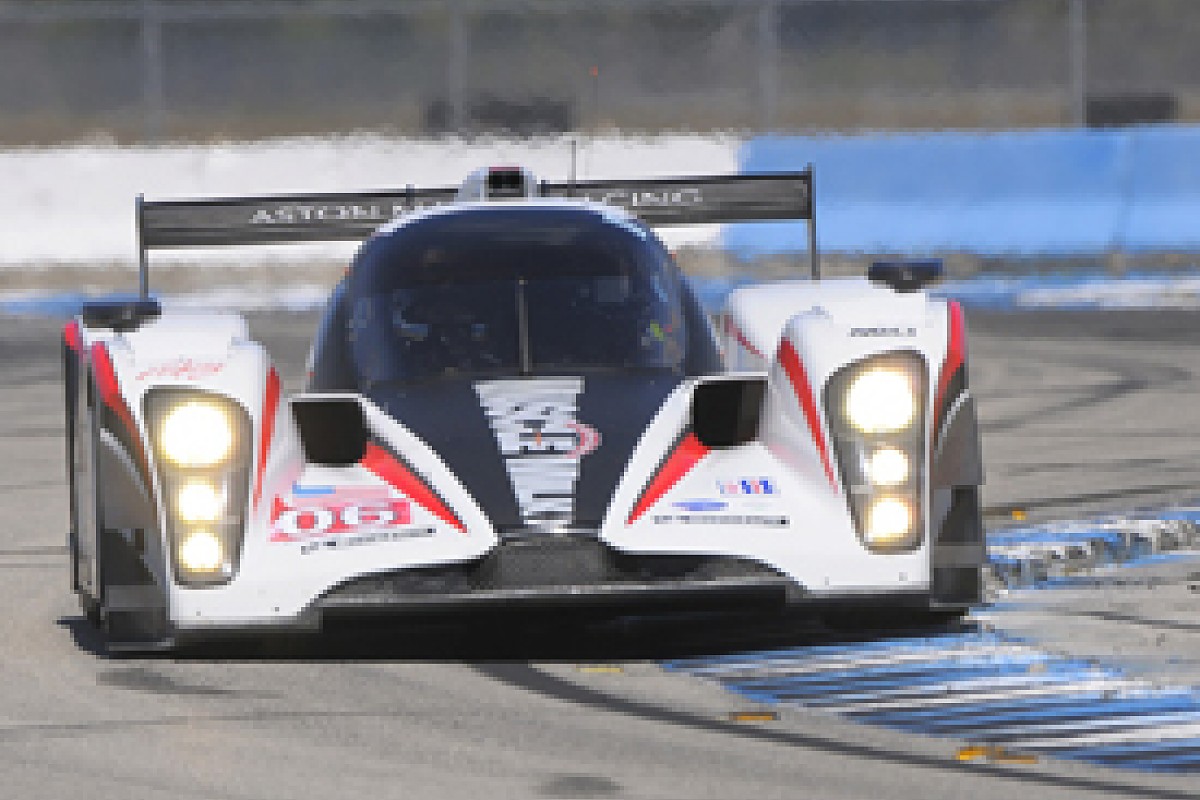 The Muscle Milk team now has a Lola-Aston but may be short on rivals © LAT
The ALMS has the bigger fan following and profile, but has one major worry: a lack of cars in LMP1 and LMP2.
After the huge Sebring entry, there will be an exodus of top-class cars towards the ALMS, potentially leaving a two-horse race between Dyson's Lola-Mazda and Muscle Milk/CytoSport's Lola-Aston Martin, if Highcroft doesn't succeed in getting a title defence programme together with its HPD.
There will be fantastic racing further back, with GT getting more intense with every year and Jaguar hoping to get among the Ferrari/Porsche/Corvette/BMW fight this season, and the LMPC and GTC classes seeing plenty of close competition. But with seven non-ILMC rounds to fill, the ALMS is at risk of providing a fantastic cake with a very thin layer of icing on top.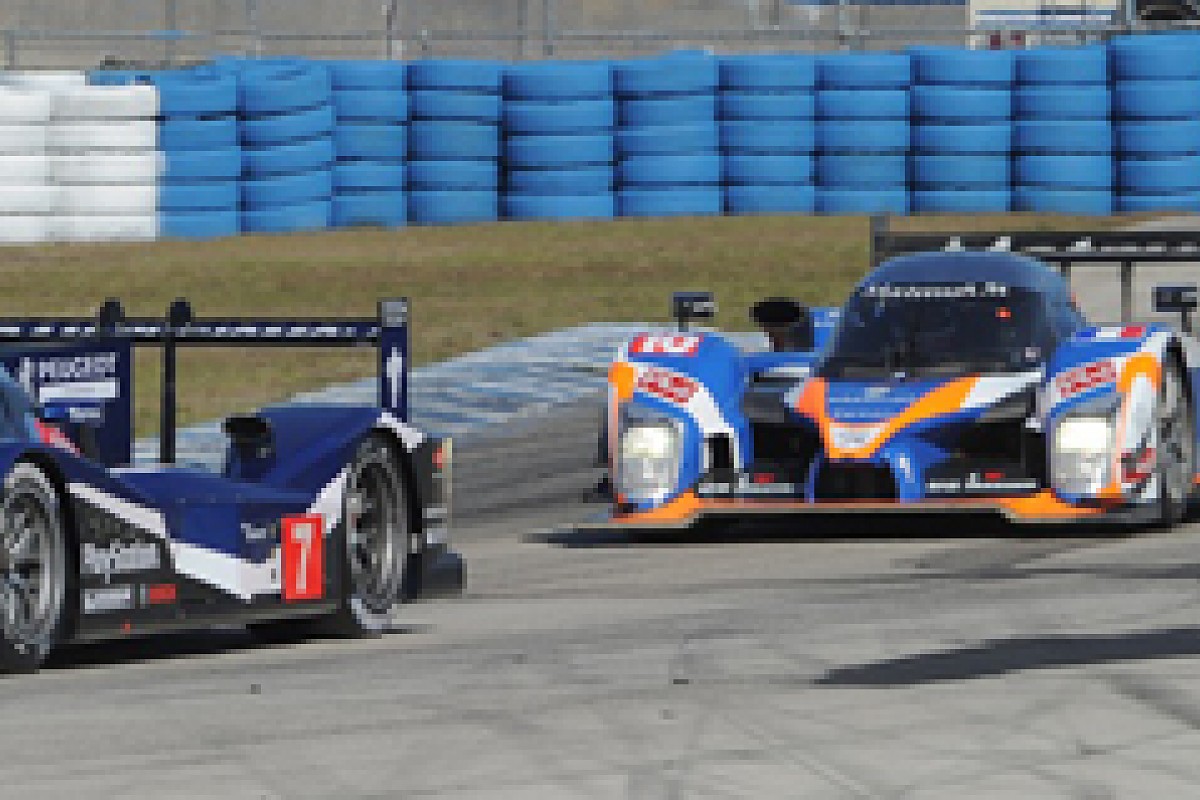 Gary Watkins analyses the Audi versus Peugeot fight