Gollin/Pescatori/Ramos BMS Scuderia Italia Ferrari 550 at the 2005 Le Mans 24 Hours © LAT
10. Ferrari 550 Maranello
Le Mans wins: 1
LMS titles: 2
FIA GT titles: 3
This 'British' Ferrari edges out another Prodrive-built contender, the Aston Martin DBR9, for my final place. It's not that the 550 Maranello GTS/GT1 racer was a better car than the Aston (though some drivers will tell you it was), rather the circumstances of its development.
Prodrive built the 550 without any help - technical, financial or otherwise - from Ferrari, and still produced a car good enough to beat the might of Chevrolet at Le Mans.
Ramos/Negrao/Lemeret/Pier Guidi Vitaphone Maserati MC12 at the 2008 Spa 24 Hours © LAT
9. Maserati MC12
FIA GT titles: 4
Few cars have generated so many column inches as the MC12; controversy has never been far away since the car arrived on the scene in 2004.
You can argue that it's not a real GT, that it's a sledgehammer to crack a nut, but you can't argue with the Maserati's record. It has been the dominant car in the FIA GT Championship since 2005.
Marsh/Villarroel/Rosenblad GPC Sport SRL Ferrari F430GT at Le Mans in 2007 © LAT
8. Ferrari 430 GT
Le Mans wins: 2
Sebring wins: 2
ALMS titles: 1
LMS titles: 2
FIA GT titles: 3
The 430 GT wasn't the first Ferrari to beat Porsche in GT2, but it was the first car that got the better of its German rival in the marketplace.
People wanted to buy 430 GTs rather than 997-shape 911 GT3-RSRs over the second half of the decade. The Italian and German cars shared out the championship honours, but Ferrari got the upper hand in the big enduros at Le Mans, Sebring and Petit Le Mans.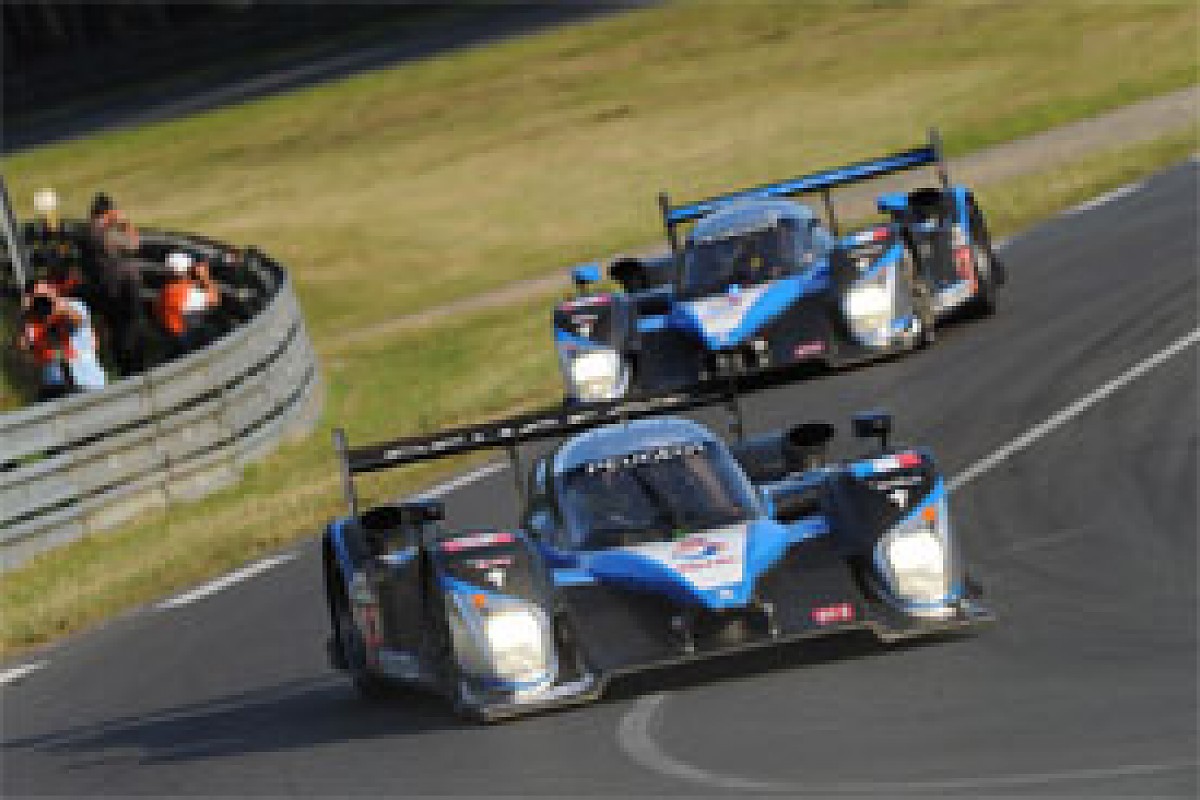 Gene/Brabha/Wurz and Montagny/Sarrazin/Bourdais Peugeot 908s during the 2009 Le Mans 24 Hours © LAT
7. Peugeot 908 HDi
Le Mans wins: 1
LMS titles: 1
The Peugeot was probably what the R10 should have been. It was more powerful, more aerodynamically efficient and more nimble than its German rival, yet it languishes down my list because it underachieved.
Had the car a pair of victories in the Le Mans 24 Hours to its name, it would be right up there with its nemesis.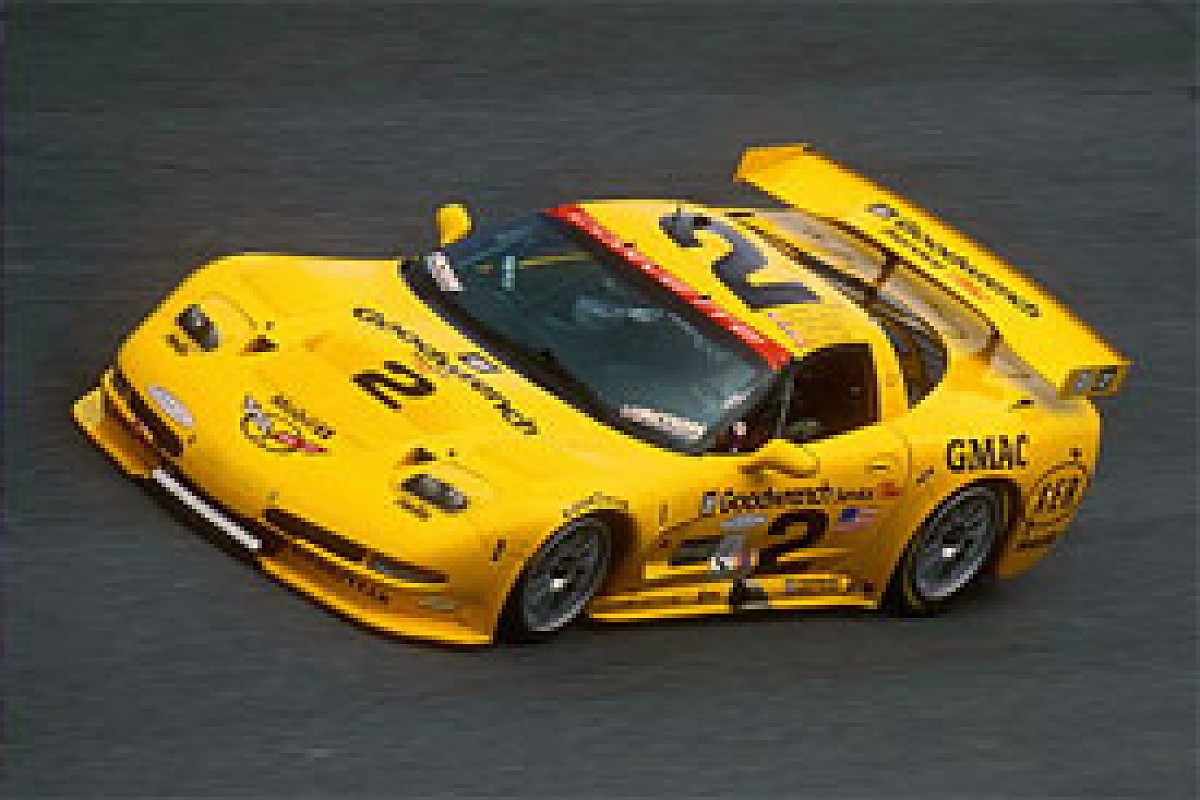 The Fellows/O'Connell/Freon won the 2001 Daytona 24 Hours overall © LAT
6. Chevrolet Corvette C5-R
Le Mans wins: 3
Sebring wins: 3
ALMS titles: 4
Daytona wins: 1
The Chevrolet Corvette programme was a constant of the noughties. The General Motors brand's rumbling GTS/GT1 racers turned up at Le Mans every year and on all but one occasion were battling for class victory.
The original C5-R gets the nod over its rebodied successor, the C6.R, because it did everything first. Oh, and there's also the little matter of its outright victory in the 2001 Daytona 24 Hours.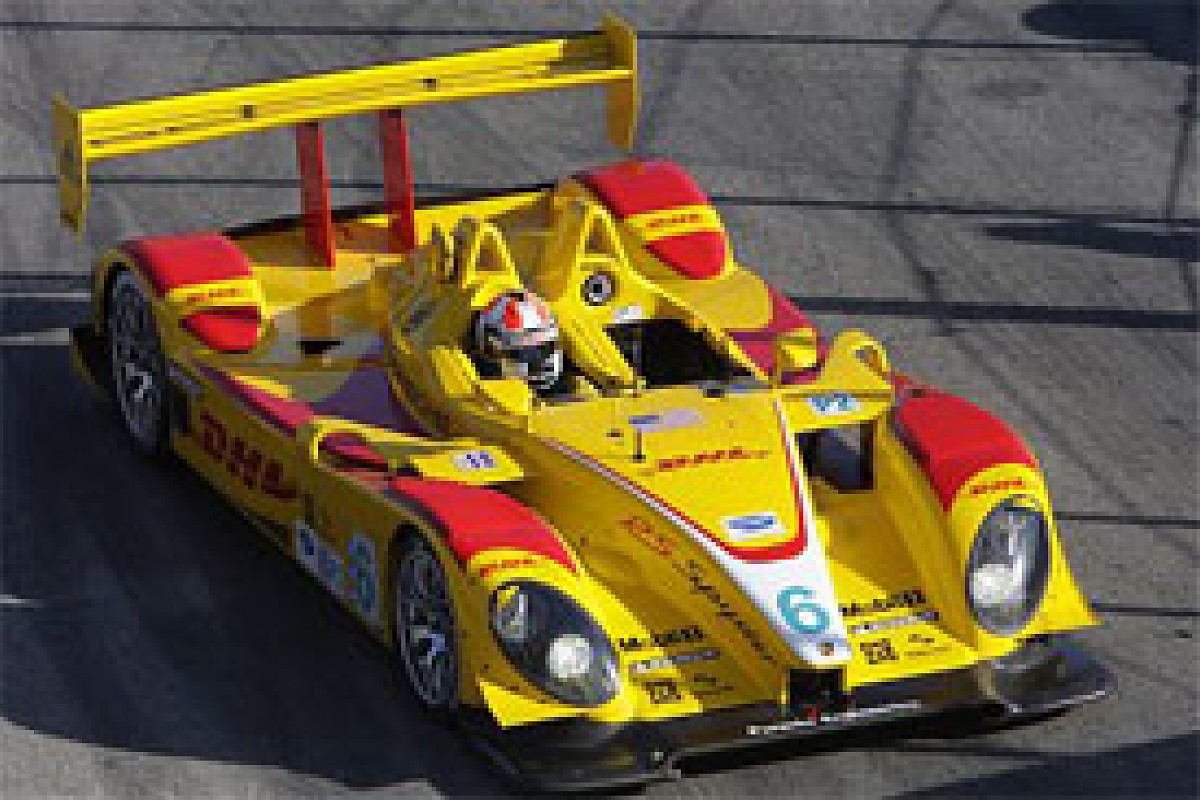 Maassen/Long Penske Porsche RS Spyder at Long Beach in 2008 © LAT
5. Porsche RS Spyder
Le Mans wins: 2
Sebring wins: 1
ALMS titles: 3
LMS titles: 1
The RS Spyder was a landmark car in so many respects. It finally ended Porsche's long absence from the prototype ranks, it reunited the Stuttgart marque and Roger Penske's team, it won everything in sight in LMP2 and created a classic David and Goliath confrontation with Audi's LMP1 turbodiesels at the front of the American Le Mans Series. The RS Spyder was Porsche's 908 of the noughties.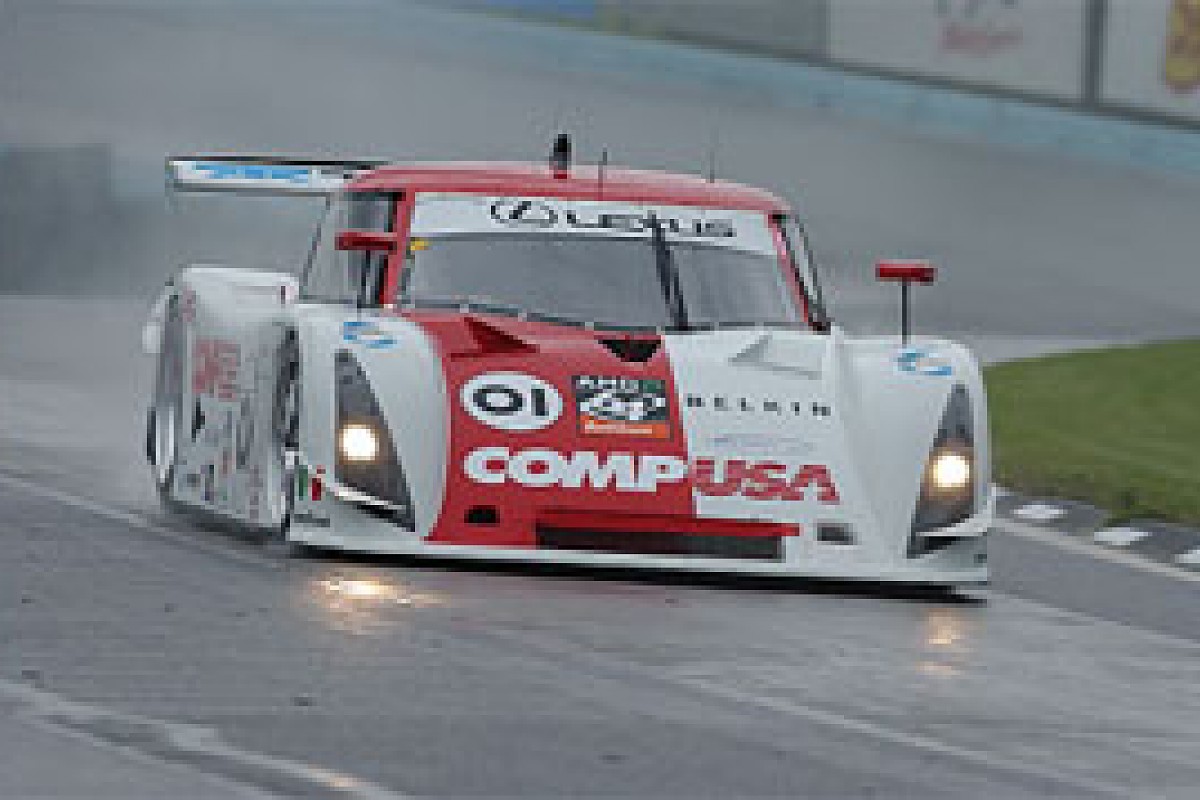 Max Papis in the 2004 CGR Lexus Riley at Watkins Glen © LAT
4. Riley MkXI(/XX)
Daytona wins: 5
There's only one of the ugly breed of Daytona Prototypes that could possibly make it onto this list, the Riley MkXI and the all-but identical MkXX.
A car that tips its hat to former Riley designs, the Intrepid and the MkIII, has yet to be beaten to the DP crown and has only missed out on Daytona 24 Hours once, and that was on its race debut.
Bergmeister/Long/Maassen Petersen/White Lightening Porsche 911 GT3-RSR, 2004 Le Mans 24 Hours © LAT
3. Porsche 911 GT3-R (996)
Le Mans wins: 6
Sebring wins: 6
ALMS titles: 5
LMS titles: 2
FIA GT titles: 5
Daytona wins: 1
The first racer purpose built for the ACO's new GT category is one of the all-time great customer cars. It was cheap, easy to run and could be raced in every major series.
No wonder hundreds of the things rolled out of Weissach in the seven-year lifespan of the 996-shape car. It won everything in sight in its class, and somehow notched up unlikely overall victories in the 24-hour classics at Daytona and Spa in 2003.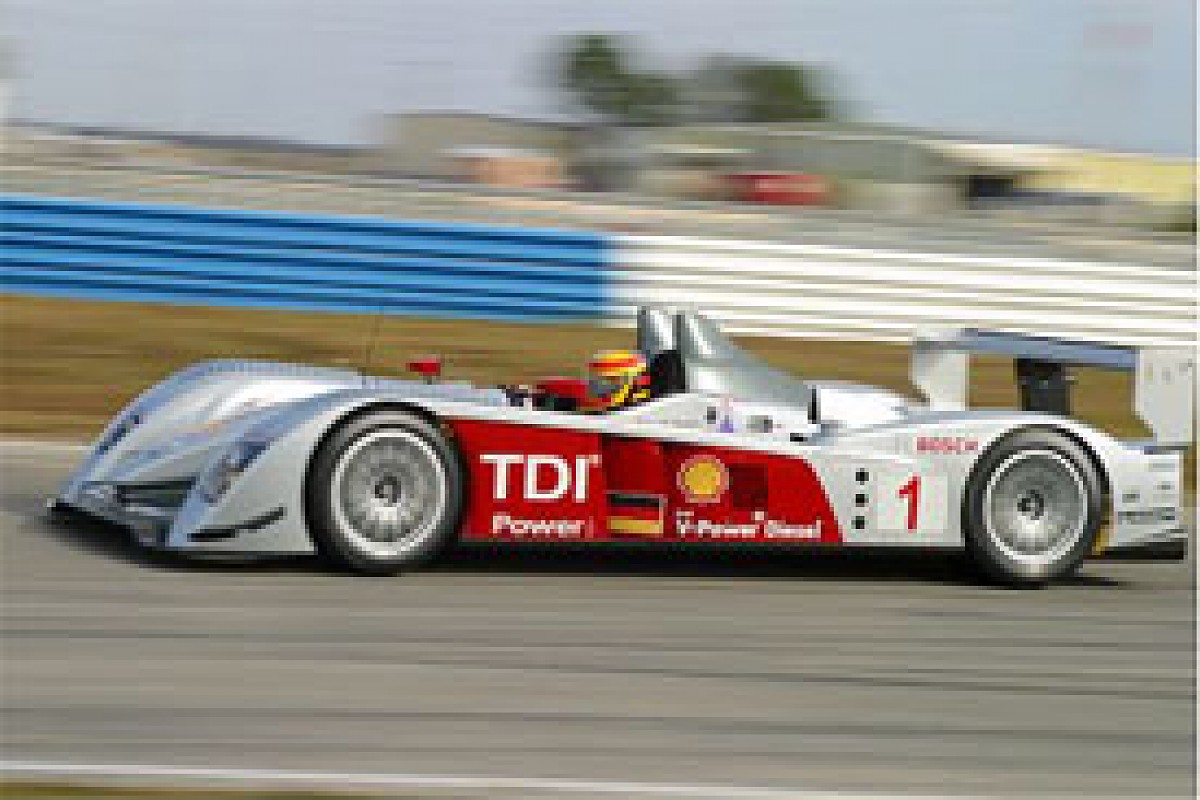 The Audi R10 testing at Sebring in 2006 © LAT
2. Audi R10
Le Mans wins: 3
Sebring wins: 2
ALMS titles: 3
LMS titles: 1
Some will tell you that the R10 wasn't a great car, that its rival, the Peugeot 908, was the better racing machine.
That may be so, but it was the Audi that can claim the title of the world's first purpose-built diesel racing car and it was the Audi that won the Le Mans 24 Hours three times (to the French car's one). Enough said.
Audi drivers pose with the new R8 at Sebring in 2000 © LAT
1. Audi R8
Le Mans wins: 5
Sebring wins: 6
ALMS titles: 6
LMS titles: 1
This long-serving Audi stands comparison with any of the great sportscars in history. So impressive is its record that there's barely space to trot out its vital statistics here, but there is one number that tells you just about everything you need to know about the R8.
It was beaten just 17 times in an 80-race career spanning seven seasons.
To continue reading this feature, subscribe to Autosport Plus today.
Expert opinion. Technical insight. Unbeatable analysis. Subscribe today for unlimited access to the world's best motorsport journalism.
Get unlimited access now
No more monthly limits. Get complete access to all our news and Autosport Plus features.
Subscribe to Autosport Plus
Completely ad-free environment.
Access Autosport Plus - the best motorsport analysis, insight and opinion.
No monthly news limit.
Explore Forix, the world's most comprehensive motorsport stats database.