The landscape of sportscar racing underwent some seismic changes in the noughties. Various championships in Europe came and went, the FIA GT Championship was relaunched at least twice and, over in the States, Grand-Am begat its very own breed of prototypes. Yet amid the upheaval, Audi provided a constant. It was always there at the Le Mans 24 Hours, and in eight of the 10 years, it was the German manufacturer that did the winning.
Audi's domination of the prototype scene — or correctly the Le Mans prototype scene — for nigh on a decade was something no one would have predicted 10 years ago. After all, Audi Sport had got it wrong at its first attempt at Le Mans in 1999. Its open-top car, the R8R, was too conservative and its coupe, the R8C, was too late. Third and fourth positions at Le Mans that year with the roadster owed more to reliability — not to mention the serviceability for which the marque would become renowned — than outright pace.
Audi Sport technical director Wolfgang Appel has joked that work on the car that became the R8 began on the Monday morning after that race. There were no mistakes second time around: Audi built a state-of-the-art LMP900 that dominated the 24 Hours one year later.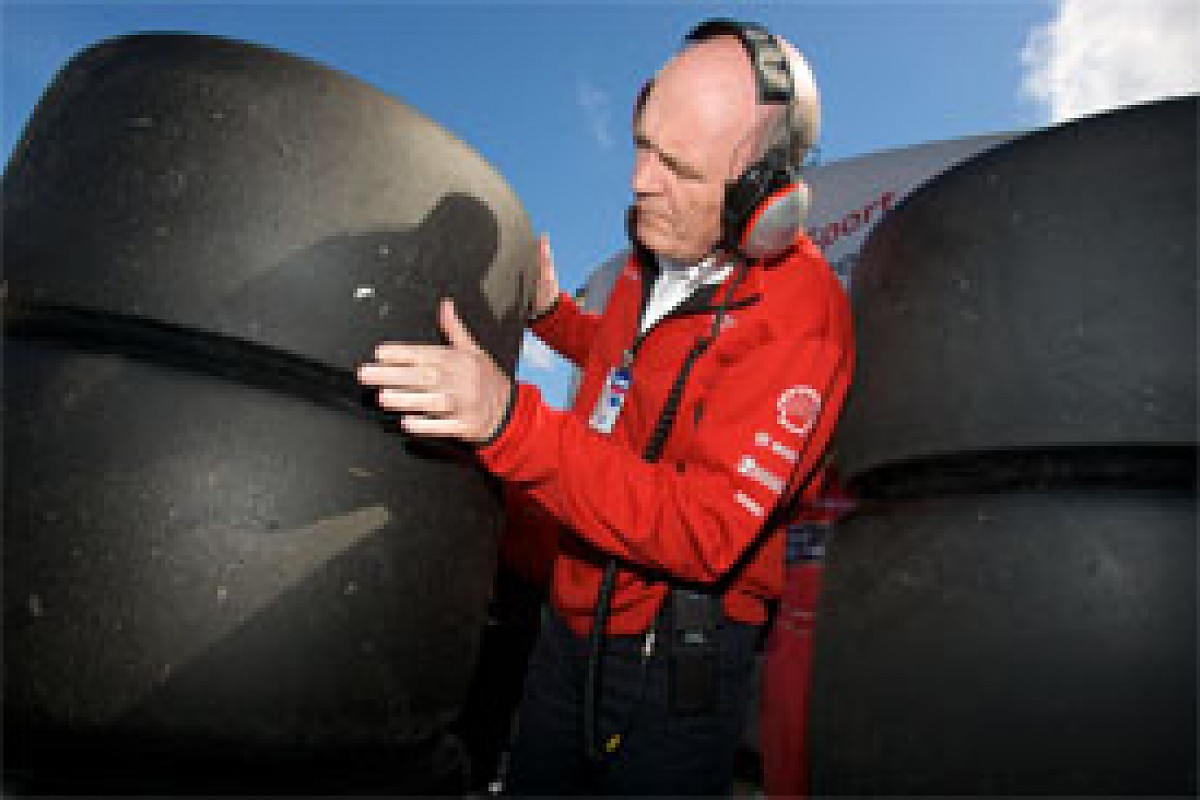 Audi Sport boss Dr Wolfgang Ullrich inspects tyres © XPB
The R8 went on to become a classic courtesy of its continued success over a long period. Just look at the car's vital statistics: five Le Mans wins, six victories in the Sebring 12 Hours and another half dozen in the Petit Le Mans enduro at Road Atlanta. There were championship successes, too, an unbeaten run of American Le Mans Series titles through the first half of the decade and a couple in Europe (in the short-lived European Le Mans Series and the Le Mans Endurance Series).
The R8's tally of victories - including a nice round 50 in the ALMS - amazes even Audi Sport boss Wolfgang Ullrich. The car was conceived with a three-year life span, yet it raced, and won, into a seventh season.
You could argue that Audi got lucky in that respect. The disappearance of the manufacturers in the middle of the decade left the way clear for importer-backed R8s, run by the likes of Champion from the US, Japan's Team Goh and Veloqx from the UK, to keep notching up the wins against privateer opposition on both sides of the Atlantic. Alternatively, you could argue that Audi was so good that it frightened off the opposition, something Cadillac as good as admitted. That surely wasn't Audi's intent (manufacturer's generally like to beat other manufacturers), but it did play a role in the success of the car in its dotage.
When it was finally time for the R8 to be retired, Audi already had its successor up and running and (that word again) winning. The German manufacturer's return to sportscar racing with a full factory programme resulted in another landmark in sportscar racing history: the R10 TDI will be remembered as the world's first purpose-built turbodiesel racing car and as another success story. It got a little help along the way courtesy of some favourable rules from the Automobile Club de l'Ouest, but it took up where the R8 left off.
It won, like its predecessor, first time out at the Sebring 12 Hours and went to notch up three victories at Le Mans. Perhaps it is too early to say whether the R10 can be regarded as a classic, but it did have a part to play in some races to which that term can most definitely be applied. Any number of battles with Porsche's lightweight RS Spyder in the ALMS spring to mind, as does Audi's victory against the odds at Le Mans in 2008 and its amazing comeback, anchored by Allan McNish, from two laps down at Petit Le Mans later that year.
Those victories, not to mention championship successes in America and Europe, with a new green-tinged racing technology cemented Audi's position as the marque of the decade in sportscar racing terms. Now it's out to do it all over again. This year's R15 will be back at Le Mans in revised form in 2010 and work is underway on a new Audi LMP1 prototype for the season after.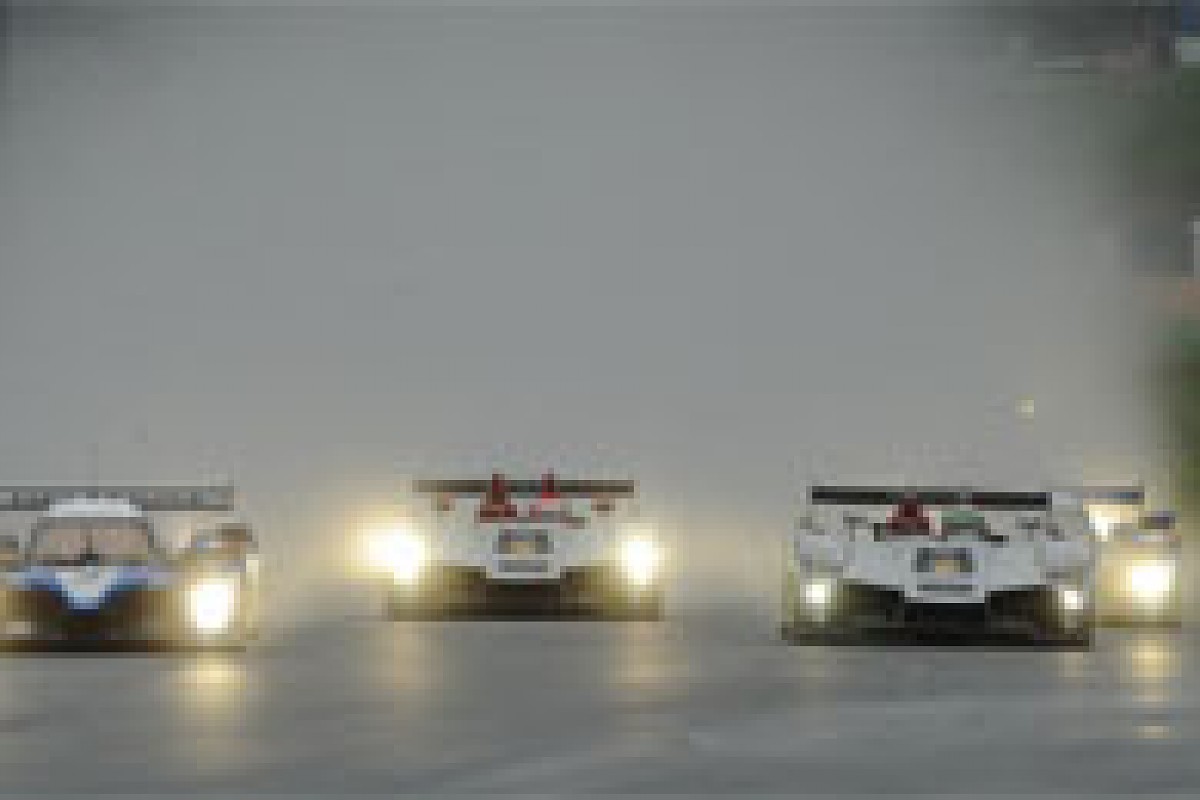 Peugeot 908s and Audi R15s vie for the lead of the Petit Le Mans at Road Atlanta © LAT
Audi's critics will always point to a lack of opposition for much of the noughties. That allegation is unlikely to be repeated should it continue its successes in the new decade; it won't have things quite as easy as it did 10 years ago. Peugeot, which finally ended the Audi's stranglehold on Le Mans last year, has committed to sportscar racing for the long haul and there's genuine hope - if not firm evidence just yet — that Toyota is gearing up for a return to La Sarthe. And there could be others up for the challenge, too.
More Le Mans victories against Peugeot and Toyota would secure Audi's place alongside Bentley, Ferrari and Porsche as one of the greatest marques in the history of long-distance racing.

To continue reading this feature, subscribe to Autosport Plus today.
Expert opinion. Technical insight. Unbeatable analysis. Subscribe today for unlimited access to the world's best motorsport journalism.
Get unlimited access now
No more monthly limits. Get complete access to all our news and Autosport Plus features.
Subscribe to Autosport Plus
Completely ad-free environment.
Access Autosport Plus - the best motorsport analysis, insight and opinion.
No monthly news limit.
Explore Forix, the world's most comprehensive motorsport stats database.