Team Goh is back at the Le Mans 24 Hours, five years on from its classic victory with Audi and Tom Kristensen. Not by design, you understand, but according to team boss Kazumichi Goh, "by accident".
Less than six months ago, the Japanese sportscar entrant had no plans to return to a race in which he'd been present on and off between 1997 and that nailbiting triumph with a factory-assisted Audi R8 driven by Kristensen, Rinaldo Capello and Seiji Ara in 2004. Then came a phone call from his fixer in Europe, Torsten Robbens.
"Torsten called at Christmas and told me that the Van Merksteijn Porsche RS Spyder was for sale at a very good price," recalls Goh of his eventual purchase of the 2008 LMP2-winning car.
"First, I bought the car and then I said to myself 'what am I going to do with it?' That's when I thought 'I'd better play with it'. A few days later I entered Le Mans."
Goh concedes that he has had an eye on the 2011 race, when new rules come into force. The RS Spyder, he says, provides the opportunity for a "good warm-up".
The quickfire nature of Goh's return begs the question why he has been away for so long. The answer isn't simple, he insists.
"There were going to be a lot of penalties for the R8 for its final year [as new aero rules were phased in] and there would be other Audis on the grid," he explains. "I thought our chances of winning would be small. I admit I looked at it negatively."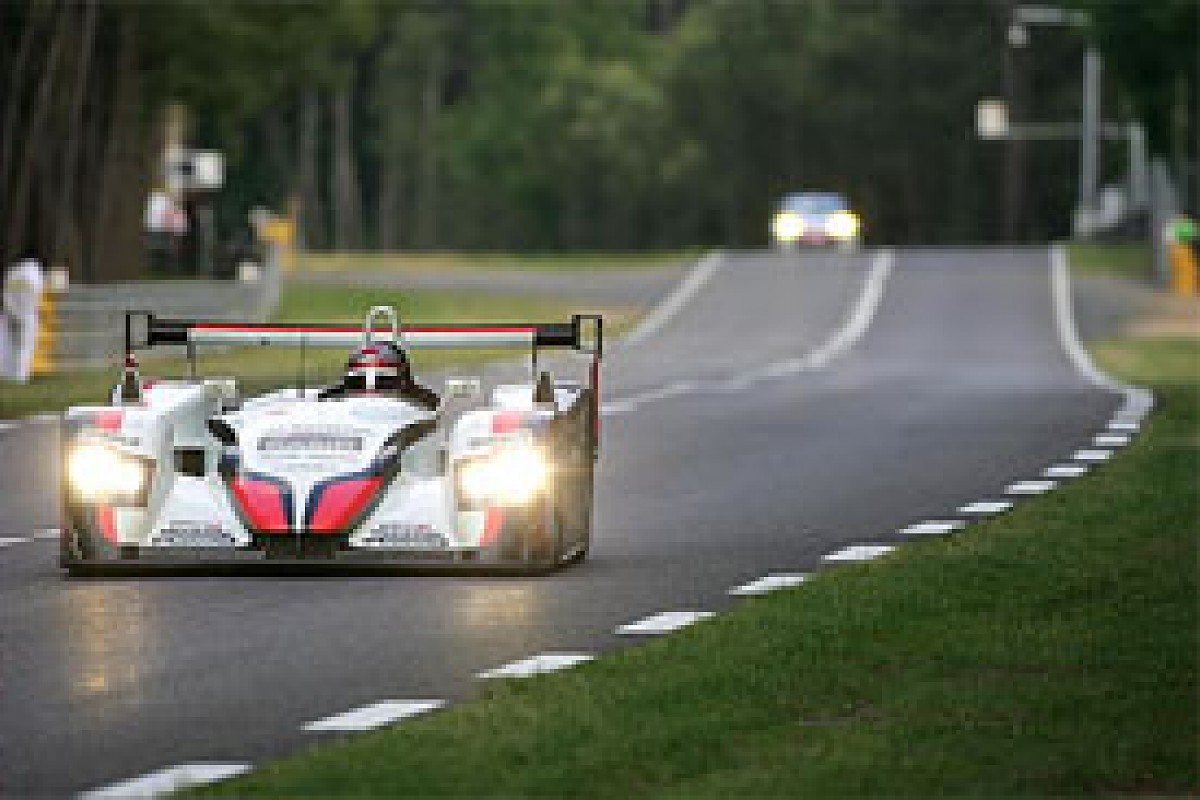 Kristensen/Capello/Ara Audi R8 during the 2004 24 Hours of Le Mans © LAT
The other factor was financial: "It was an expensive programme and I knew I would not have the support of Audi Japan in 2005."
Goh subsequently enquired about the possibility of running an Audi R10 turbodiesel, but was always rebuffed. That's why he was surprised when Kolles announced its intention to run a pair of R10 TDIs this season.
"If the R10 wasn't available, I thought there is no point going with any other LMP1 car, even though I had offers and missed Le Mans," he says. "It's better to go with a chance of winning LMP2 - and that is our target - than to make up the numbers in LMP1."
Goh's bid for overall honours with the R8 had been due to end after the 2003 race. Another happy accident ended up setting Team Goh on the road to Le Mans victory in 2004.
"After finishing fourth in 2003, I didn't want to go back to Japan without a good result," he explains. "That's when I decided to do the Spa 1000km [a round of the defunct FIA Sportscar Championship]."
An enquiry to Audi about the availability of Marco Werner (who raced with the team at Le Mans) led to the offer of Kristensen for the Belgian race.
Victory at Spa in turn led to the decision to do the end-of-season Le Mans 1000km, the pilot race for the new-for-2004 Le Mans Endurance Series [now LMS] on the Bugatti circuit.
Kristensen and Ara won that one too and a chance comment while they were up on the Le Mans podium resulted in Goh's return to the 24 Hours with Audi for a third try.
"Tom said, 'You know we are up here in the wrong month?'" explains Goh. "Tom pretty much put together the 2004 project. It was his idea and he chose the team." Crucially, that included Audi Sport engineer Jo Hausner.
Goh returns to Le Mans with Ara, Sascha Maassen, who has been loaned to the Japanese team by Porsche, and 2008 Macau Formula 3 Grand Prix winner Keisuke Kunimoto.

Goh decided he wanted to help the career of the 20-year-old Toyota contractee.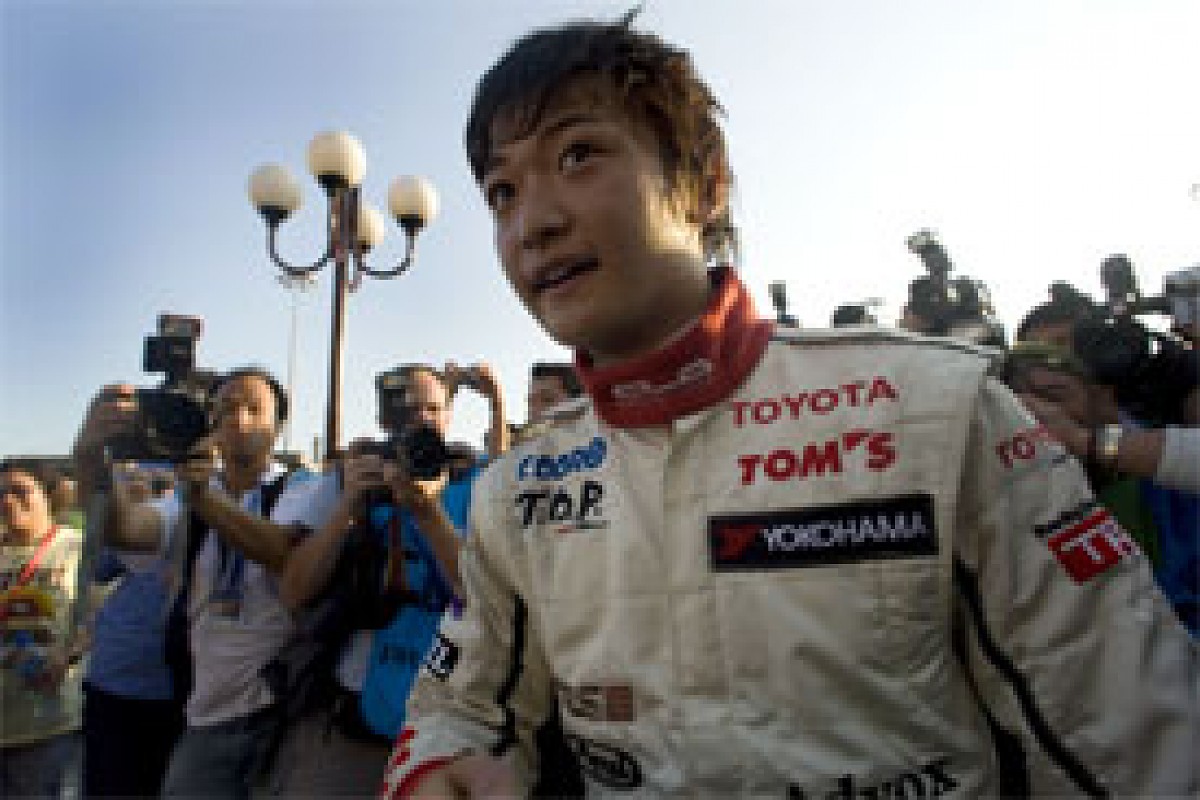 Macau GP winner Keisuke Kunimoto © LAT
"I wanted to work with a young driver again and doing Le Mans in a prototype will be a good experience and give him lots of mileage," says Goh. "I'm also thinking about drivers for the future, in case I come back in 2011."
The drivers have changed, but Goh is back with the same crew that won Le Mans back in 2004. In fact, the team never broke up - the boss helped his guys set up their own organisation, which has acted as a service provider for the likes of Super Aguri in Japan and is now fulfilling the same role with the Porsche project.
The name of the team, incidentally, is Servus, the German - or rather Bavarian - word that most of the Goh crew remembered after their three-year Audi adventure. It is an informal greeting that roughly translates as, 'Hi, how are you?'
Goh says that he is looking towards a "three-to-five-year plan" to try to win Le Mans again. So it may well be that the Goh mechanics won't have to learn the word 'goodbye' for some years to come.