This weekend I'll be trying to repeat my 2008 Le Mans victory for Audi, and to follow up our Sebring win in the new R15 TDI - but unlike recent seasons the 24 Hours will only be my second race of the year.
Still if I compare 2009 to previous years, the only real difference is that I've had two fewer race weekends. Normally there would be two American Le Mans or Le Mans Series races between Sebring and Le Mans, so if I take those away, that's just six days less on track - and I've not necessarily been sat at home while those races were happening.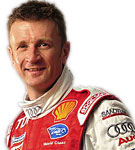 The Audi R15 is unloaded at Le Mans © XPB
It's not been quiet by any stretch of the imagination - and it's been getting more intense as we come up to Le Mans. We've had quite a lot of endurance tests, which just by the nature of the beast are spread across a few days. We've also had a lot of PR things to do because it's the 100th year of Audi, and they're launching a lot of road cars, and now the link between the racing and the road car side is increasing quite a lot.
Admittedly even with all the testing there is a danger of becoming race rusty - and not just as a driver, but the team and the mechanics too, because if you go too long between high pressure racing, then you can lose that edge. I noticed that with Toyota in 1999. The first race they did that year was Le Mans, and it took everybody on the team a little while to get up to speed.
If that were to happen today, you would have already lost the race because the difference between winning and losing is so marginal.
Of course it would be more ideal if we had races in between Sebring and Le Mans, but right now I don't think we're too far behind. I think there's enough experience and depth within the team to counteract that.
Last year we had already had a few head-to-heads with Peugeot before we got to Le Mans. This year with both teams doing less racing, it's completely unpredictable. The last time we saw Peugeot was at Sebring, and we haven't met Aston Martin or the new ORECA at all. So we don't really know where relative performance is, and we won't really know until we get to Le Mans.
Even Wednesday practice is only going to be a sniff of an idea, because everyone is going to be running the sort of basic programmes that they would have done at the test day, which has been cut for 2009. So it's going to be Thursday before we get an idea where we stand - and even that could be deceptive given the lack of mileage.
Our track time is now very limited, so that means the potential for going into the race without an ideal set-up is significantly higher than before, and that does create question marks.
Obviously the new Audi won Sebring at the first attempt in March. But Le Mans is completely different, the tyre regulations have changed, the car is completely different aerodynamically to Sebring, and you've got honking long straights and chicanes instead of quite fast corners, so it's a completely different environment.
At Sebring we were pleasantly surprised by the result, and since then the R15 TDI has evolved. In terms of driveability it's very similar, but in terms of its efficiency I'd say it is better. With the R10 TDI, we knew it inside out, so when we got to Le Mans we were prepared for everything. With this one it's all new.
Peugeot has got two years under its belt with the car it currently has, which is where we were last year, and I think there's definitely an advantage to that. Even though our car was close to the end of its design life, we were pulling everything out of it and knew what we were pulling out. At the moment we've got to explore that a wee bit with the R15, which is one of the negatives of where we are.
But there are different pressures on all the main contenders.
There is pressure on us to retain the title, and there is an element of pressure because it's the 100th anniversary of Audi. But there's pressure on Peugeot to do it because they came up short last year and a wee bit short at Sebring, even though they said they were only going there testing of course. I asked Nicolas Minassian and he suggested otherwise, and looking at their faces on the podium suggested otherwise as well... It's clear they want to win.
Aston Martin has its 50th anniversary, and that's a big deal. They're a little bit away in terms of pace, but the previous Aston-engined LMP1 was still ahead of one of our cars on the grid last year, it still led after four hours in the Silverstone LMS race, the new car won in Barcelona, and their driving line-up suggests that they're not going just for fun and entertainment.
There's a perception that Aston are starting from a disadvantage because of the rules, but for me it's more that they are considered to be at a disadvantage because they're up against two of the best teams that have been in sportscar racing in the last 20 years.
I don't know about the performance balancing between petrol and diesel, but what I do know is that we went to Sebring last year and did a 1m43.5s, and we roughly did the same time this year with 10.5 per cent less power, where did that performance come from? It wasn't straightline speed because that has been reduced, so we must have made gains in the corners. In other words, the Audi isn't just fast because it's a diesel.
As a whole the Audi driver line-up is actually stronger and more competitive than ever before, no question. Marco Werner has the experience, and Lucas Luhr evolved very well in 2008, I was very impressed. 'Rocky' came on as well.
Alex Premat is clearly very quick, and Romain Dumas and Timo Bernhard plug in quite well with Alex. They've got to find their feet in the Audi, but they've done enough testing to get used to the diesel, especially as the V10 is a wee bit more like a petrol engine, and not as unique as the R10 TDI's engine. When I heard it was Dumas and Bernhard joining, I sent a note to Audi Sport boss Dr Wolfgang Ullrich to say 'good choice'.
Ultimately we're fighting four Peugeots, we've got three Aston Martins, two ORECA entries, two Pescarolos and it just multiplies. You need all hands on deck and you've got to have three cars performing at a high level, and then you can spread the work better and get more information.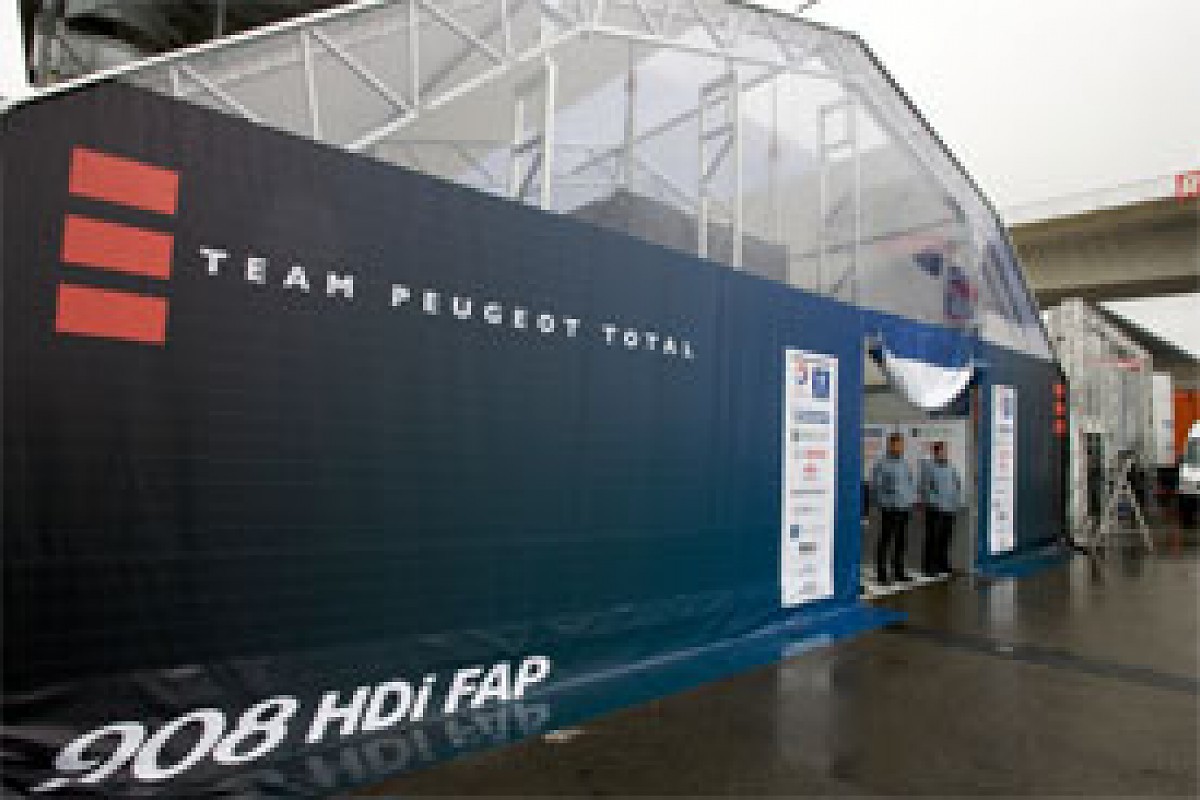 Allan McNish, Tom Kristensen, and Ronaldo Capello © XPB
You've got to get that balance between beating your team-mates and risking your race by trying to do that, but that's Ullrich's job to control, and he's good at that. It's different at Le Mans. In shorter races you can let the inter-team battle run a bit more, but at Le Mans you've got to keep it under control. We're all now old enough and ugly enough to realise how to get to the end of Le Mans. Everybody except Alex has won Le Mans in class or overall, so there's enough experience there to know what the end game is. So that's a big positive for Audi.
At the moment life is all about Le Mans so I haven't really thought about the possibility of that potentially being my last race of 2009. Come September, if the race programme for 2009 is still just Sebring and Le Mans, then it will be a little frustrating. But I'm quite a realist. When Audi made their plans for this year, I signed up to those plans. And those plans were for just two races.
The reason that reduced number of races happened was because the world sort of imploded and there just wasn't the finance available. When I looked at it I thought okay, what else is there? And who or what is going to come out of the other side of the financial crisis? Then you think 'okay, it's not ideal, but it is still a brand new car and the two best races in sportscar racing.' At the end of the year, if we come out with success in those two events, then it would have been a successful year whatever else we would have done. There are a lot of people in a significantly worse position than Allan McNish at the moment, and I've been in much worse positions in my career too.
I asked my wife Kelly if she felt I was approaching Le Mans differently this year now that I'd finally won it again, and she said I was definitely less stressed but not less intense. Once you've won it, it takes some of the pressure off. It's like winning your first race, and then they flow. I no longer get the silly questions about whether I'd ever manage to win it in an Audi because now that's done and dusted.
But ultimately I still go into it with the same mindset: that victory is all I'm interested in. When I finished second in 2000 with Laurent Aiello and Stephane Ortelli, it was fantastic for Audi to have a one-two-three, but personally it was gut-wrenching. Just as gut-wrenching as it was in 2007 when we led and went out.
This sounds very big-headed and bolshy, and like a second place at Le Mans means nothing - which is not the case at all. A podium is still an excellent result, but we go there to win, and this year with the incredible strength in depth of both our rivals and the Audi line-up, it's going to be harder than ever to do that.