Acura had just claimed its first American Le Mans Series pole position when the brains behind its still-new LMP2 contender was given a new challenge.
Nick Wirth, whose eponymous company was responsible for the P2 racer, was asked to come up with a way of beating the turbodiesels with a petrol-powered LMP1 prototype. The result is the radical Acura ARX-02a.

That was way back in April 2007, when Dario Franchitti claimed overall pole at Long Beach at only the third event for the Courage-based ARX-01a. What followed at Wirth Research was nearly two years of hard graft dovetailing the design of a new P1 with the near-constant development that turned the P2 car into both an overall victor and a regular class winner.
Later this month, at the Sebring 12 Hours, the world will finally find out if the novel solutions Wirth and his team have employed will be enough to overcome what he states is still a "significant power disadvantage" in comparison with Audi and Peugeot's diesel-powered machinery.
"We had to present a credible project to the racing-savvy board at [Acura parent company] American Honda at a time when petrol-powered cars were getting torn apart limb by limb by the diesels," says Wirth. "The challenge put to me by Acura was: we want to do P1, so you had better put your thinking cap on."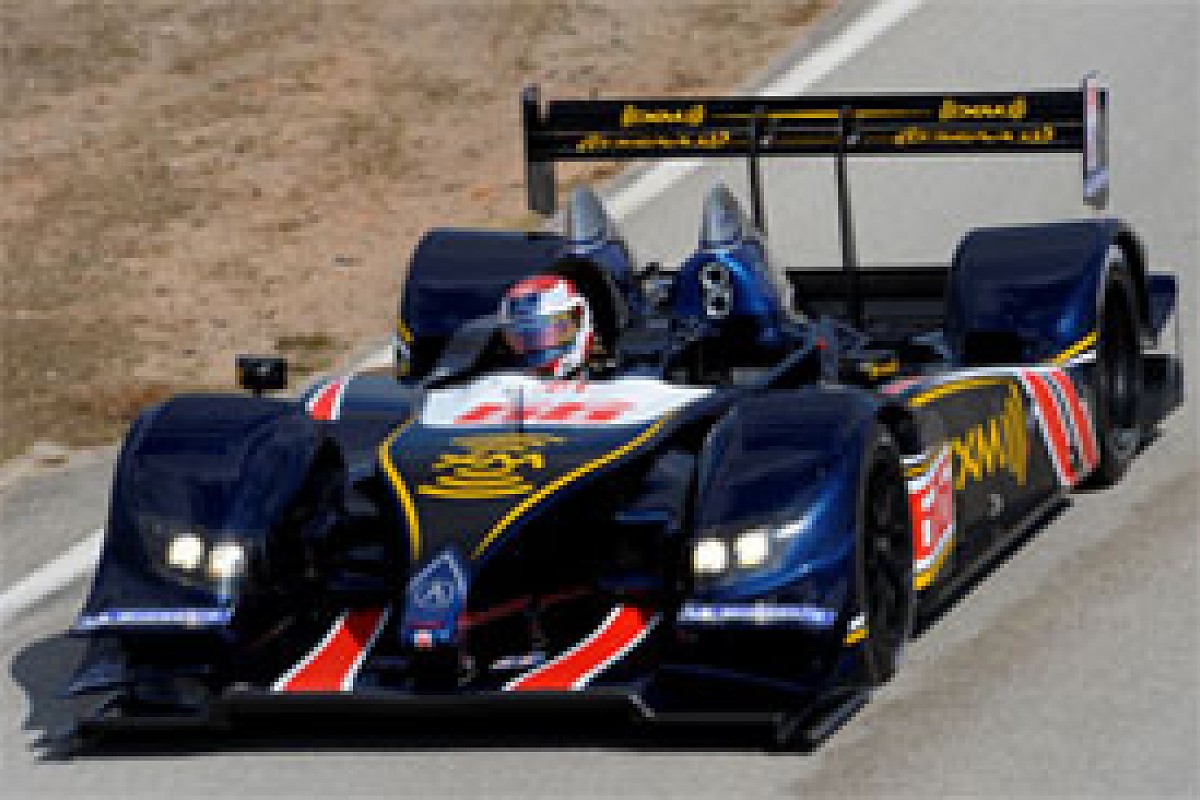 Simon Pagenaud tests the de Ferran Acura ARX-02a at Sebring © LAT
That thought process has resulted in what Wirth has variously described as "a sportscar on steroids", "an F1 car in terms of the level of engineering and the materials used", and "the most nimble and agile LMP1 car ever built". He's not so much bragging as pointing out that there was no option but to get creative in face of opposition from the diesels.
"If we were going to beat the diesels," he argues, "it was pretty clear that we couldn't
leave anything on the table."

The ARX-02a was conceived to go around the corners quicker than its rivals. He insists that superior cornering is still required after regulation changes for 2009 that have reduced the diameter of the diesels' air-restrictors by 10 per cent.
"I don't believe that they have massively more power than us - I know they do," says Wirth.
If a good, normally-aspirated petrol engine such as Acura's four-litre V8 pushes out approaching 650bhp, then how much power does he reckon the diesels have? A first estimate of 700bhp is greeted with a raised finger pointing towards the ceiling. The same gesture follows the suggestion of 725 horses. The digit remains raised when the bidding gets to 750.
Wirth is grateful for a Le Mans rulebook that allowed "a window of opportunity to find an advantage". Some clear blue-sky thinking resulted in the decision to put rear tyres on the front of the car because "the more rubber you get on the track, the faster you
are going to go".
There is a second advantage from running the wider 16in Michelin rear tyre, which puts down approximately seven per cent more rubber than a traditional front tyre: "The idea of getting more tyre on the road reduces our reliance on aero in the corners," says Acura driver David Brabham, who leads the Highcroft Racing squad. "We haven't had enough traffic in testing to know how much of an advantage it's going to be, but that's the idea."
Putting big tyres on the front comes with its own set of problems, explains Wirth: "To succeed, we knew we'd have to work those tyres hard, and that means adjusting weight distribution," he says. "The other factor conspiring against us was that putting big wheels up front is terrible for the aero."
Wirth was confident the concept worked long before his company started laying up carbon or cutting metal. The reason is tucked away at the back of one Wirth Research's four buildings on an inconspicuous Bicester trading estate: Brabham was driving virtual laps aboard the ARX-02a a full eight months before the car was built.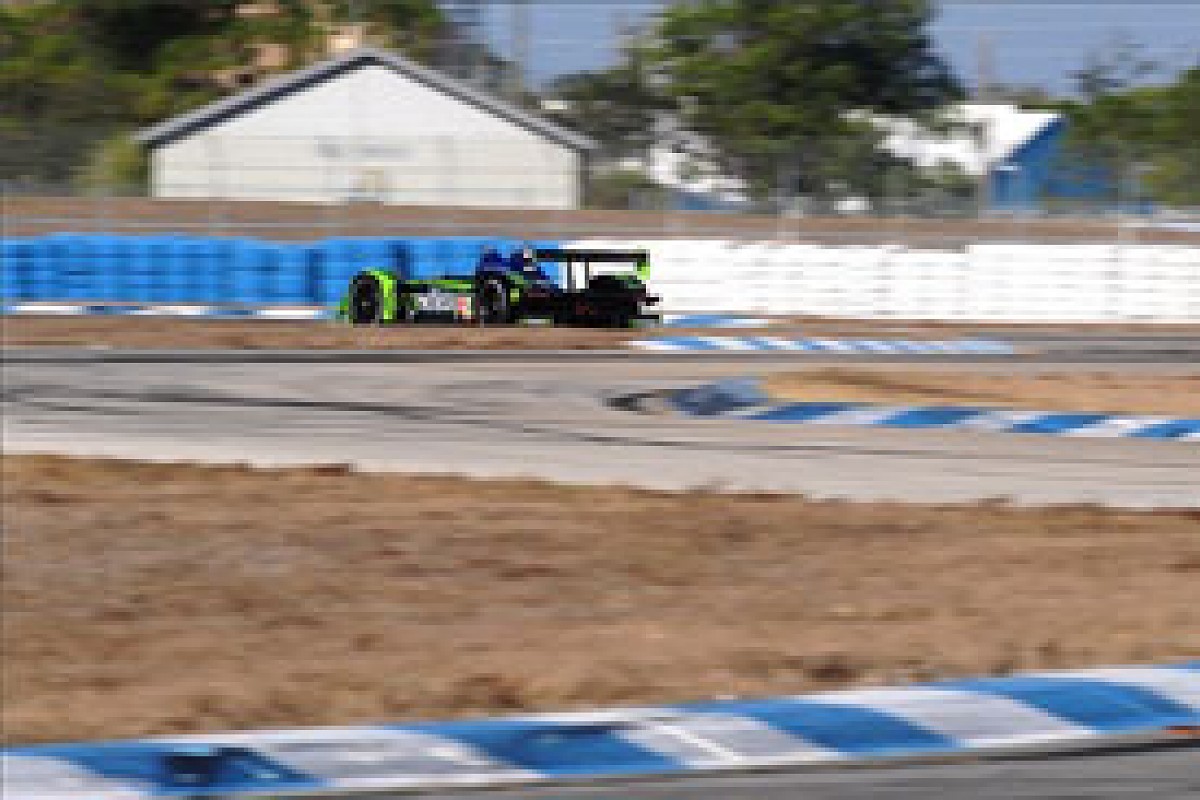 The Highcroft Acura ARX-02a during practice for the 12 Hours of Sebring
Testing in virtual reality may be able to confirm performance, but it can't validate reliability. Which is why Acura knew it had to get out early with a car that Wirth concedes is a complicated beast.
Just three weeks after the end of last season's ALMS, the first ARX-02a hit the track at Sebring.
"It's fair to say there have been a number of issues, none of which I want to go into," says Wirth. "We began to see the light at the end of the tunnel at the Sebring open test [at the end of January] and there has been further improvement since."
Exactly how far the two Acuras - the Highcroft car and the sister De Ferran Motorsports entry - went without problems during a 12-hour test at Sebring in February remains a secret. Suffice to say it wasn't 12 hours.

Wirth is, however, confident in the run-up to the car's first big examination in competition - and perhaps its only big challenge this season, given Audi's absence from the ALMS post-Sebring.
"There was a concern that we may have bitten off more than we could chew," he says, "but at the eleventh hour the car seems to be succumbing to our relentless pressure to fix these issues.
"We hope to provide some entertainment at Sebring," he adds. "And if we don't, it won't be through lack of trying."