This year's Sebring 12 Hours could prove to be one the most fascinating sportscar encounters in recent history as factory teams from Audi, Peugeot and Acura go head-to-head for LMP1 honours.
But the Florida classic isn't just about the big turbodiesels and monster prototypes from LMP1 and LMP2, there is also a thriving GT class to focus on. AUTOSPORT looks at the likely challegers in each class of the opening American Le Mans Series round.
Prototypes
Audi
#1 Lucas Luhr, Mike Rockenfeller, Marco Werner
#2 Rinaldo Capello, Tom Kristensen, Allan McNish
Audi's revolutionary diesel R10 TDI won on its debut at Sebring three years ago, and the intention is for its successor the R15 to do exactly the same. Peugeot managed to out-pace the R10 last season, but Audi still won everything that mattered thanks to its superior racecraft and reliability. The team won't have lost those attributes over the winter, while the R15 is expected to be more agile than its predecessor, thanks in large part to the switch from a V12 to a V10.
The McNish/Kristensen/Capello trio remain endurance racing's benchmark line-up, while Werner and Luhr led Audi's ALMS charge very impressively in 2008. Audi has everything it needs to make up for having its seven-year Sebring winning streak ended by Porsche last season, but sadly the team won't be seen in the ALMS after the season-opener.

Peugeot
Peugeot 908 HDi FAP© XPB
#07 Nicolas Minassian, Pedro Lamy, Christian Klien
#08 Stephane Sarrazin, Franck Montagny, Sebastien Bourdais
Peugeot had the speed to beat Audi everywhere in 2008, yet somehow contrived to lose all the major races and titles to its German rival, thanks mainly to fragility and driver errors. With Audi introducing what it hopes will be a much faster car this year, Peugeot could have squandered its one big chance to end Audi's sportscar dominance.
The 908 HDI FAP has been heavily revised over the winter in a bid to fend off the R15's charge. Peugeot doesn't want to be judged on Sebring, though, having insisted that its one-off ALMS appearance is purely to rack up practice mileage ready for Le Mans, and that the drivers will not be risking everything for pole or victory. But surely after the agony of 2008, it would delight Peugeot to deny Audi's new car a dream debut.

Highcroft Acura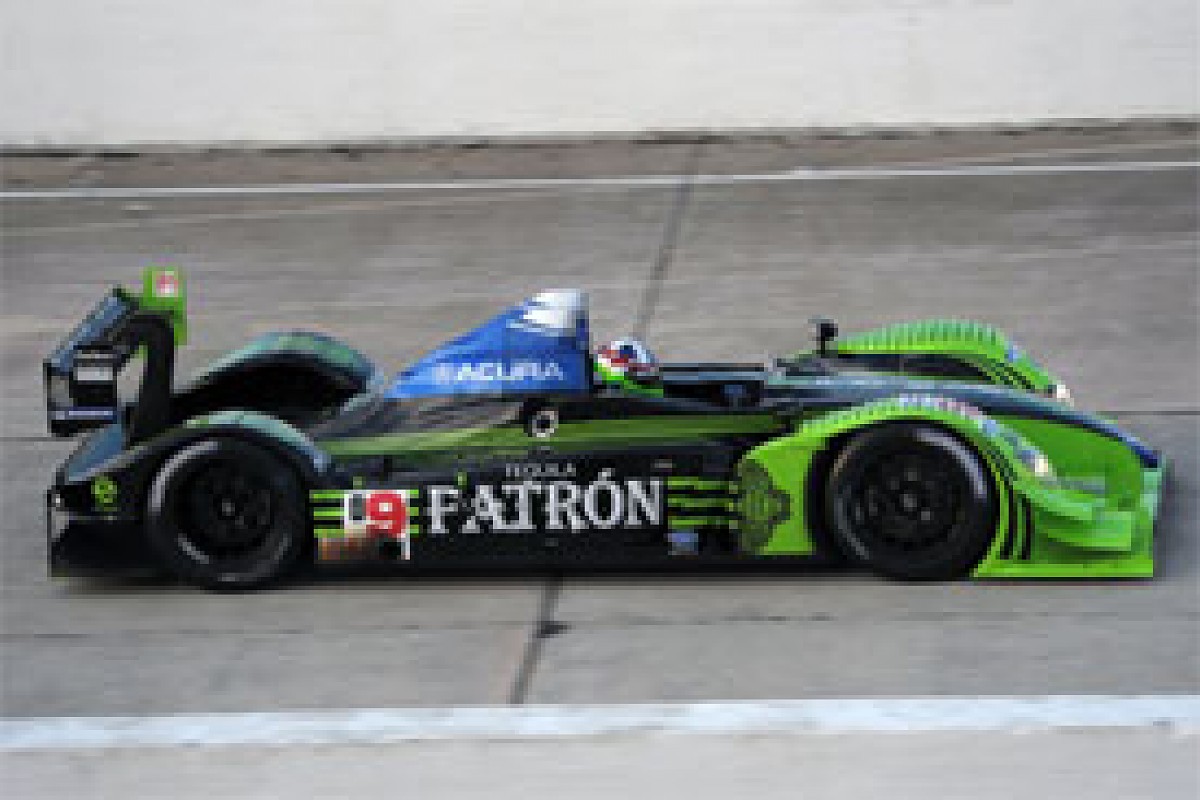 Highcroft Acura ARX-02a © LAT
#9 David Brabham, Scott Sharp, Dario Franchitti
It's unfortunate for Acura that it is stepping up to LMP1 just as long-time class dominator Audi departs, for it would be fascinating to see how the ARX-02a would compare to the R15 TDI as both develop through their debut seasons. It only took one year for Acura's partner Wirth Research to bring its LMP2 car up to Porsche-beating pace, and the LMP1 version - which features quirks such as identically sized front and rear tyres - has been a long time in the planning.
Brabham is Acura's talisman, taking the LMP2 car's first class and overall wins and producing a series of epic drives to push Penske Porsche for the division title. Former IndyCar champion Franchitti pops in for Sebring, but regular co-driver Sharp needs to raise his game to better support Brabham's efforts.

De Ferran Acura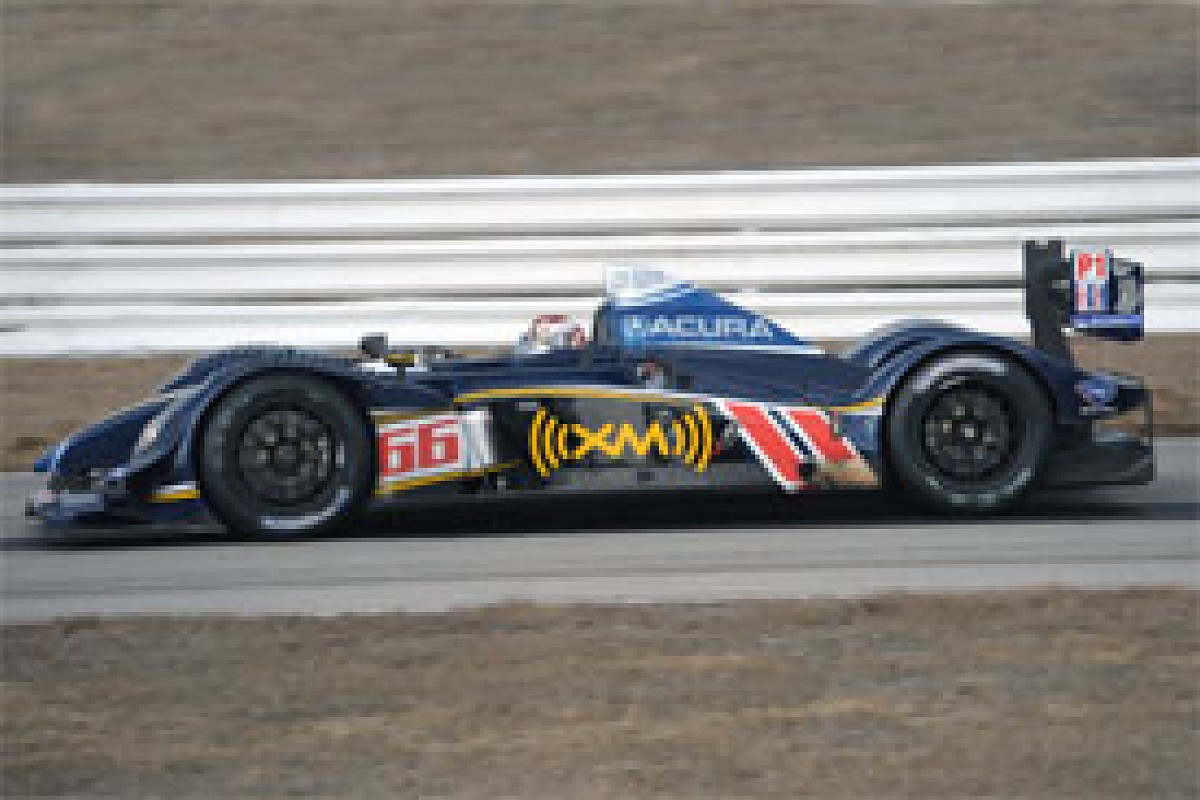 de Ferran Acura ARX-02a © LAT
#66 Gil de Ferran, Simon Pagenaud, Scott Dixon
De Ferran's young team matched the established Acura outfits for pace from the moment it joined the ALMS mid-way through 2008. What it couldn't do last year was to turn that speed into class or overall wins, as errors and glitches repeatedly got in the way - perhaps unsurprisingly given its fledgling status.
Over the winter de Ferran decided he needed to put more emphasis on his driving role, so brought in the respected Robert Clarke as team CEO. Having run Honda's ultra-successful Champ Car and IndyCar programmes, and instigated the Acura LMP project, Clarke is a major asset to De Ferran, which should be a formidable rival to Highcroft this year. Pagenaud has a great sportscar career ahead of him, and IndyCar champion Dixon strengthens the line-up even further.

Fernandez Acura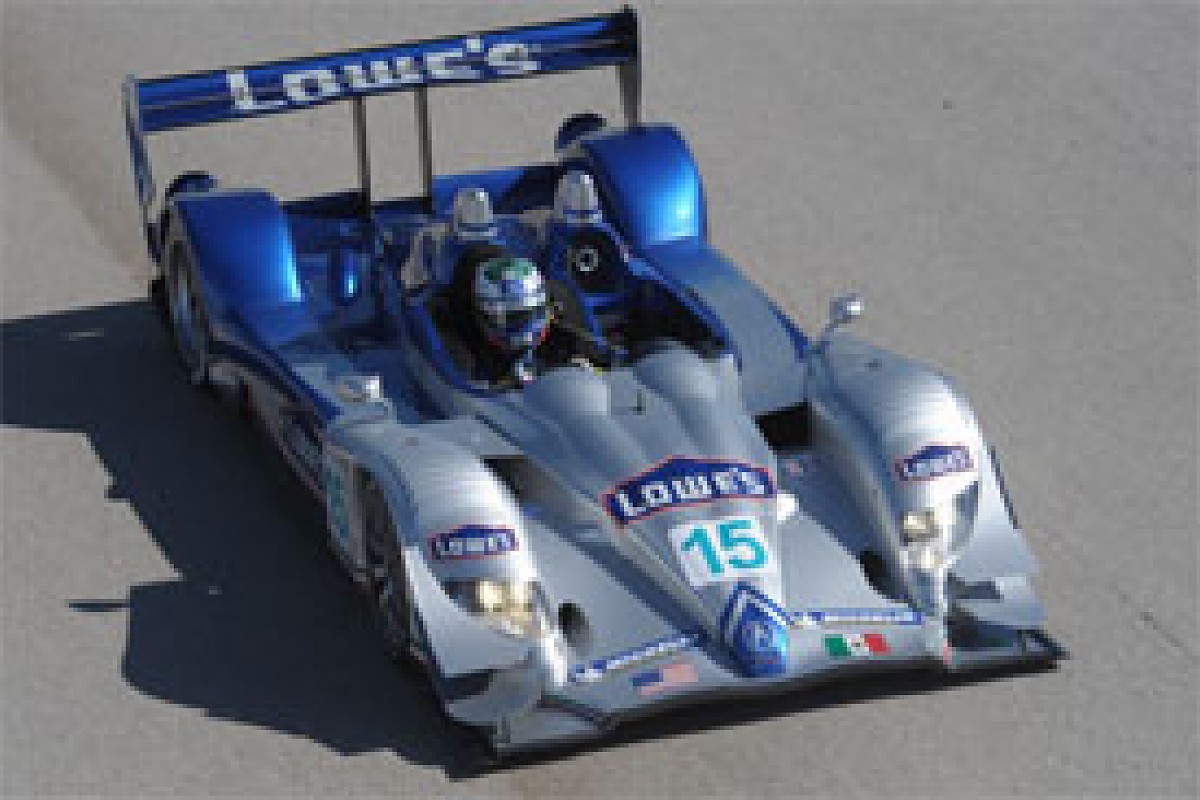 Fernandez Acura ARX01 © LAT
#15 Adrian Fernandez, Luis Diaz
Always the lowest-profile of the Acura squads, Fernandez Racing stays in LMP2 as Highcroft and De Ferran graduate to the top class. The focus will be on the new car, but unlike the LMP1 machine, Fernandez's ARX-01B is well-proven, and Acura would love a prototype title double.
Class honours might be the team's limit though, as the ALMS has followed Le Mans' lead by pegging back the LMP2 cars' performance for this year, and it's not in Acura's interest for the lower-powered machine to beat its new design.

Dyson Lola-Mazda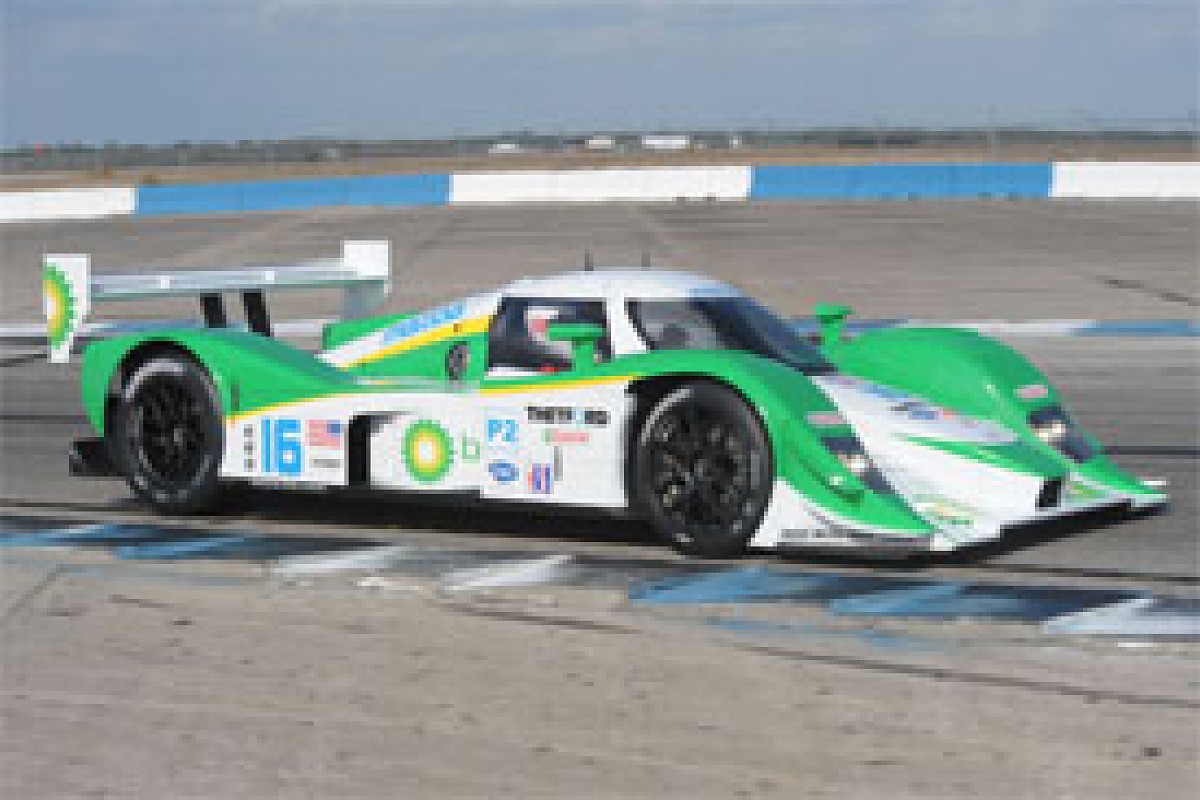 Dyson Lola B08/80 Mazda © LAT
#16 Chris Dyson, Guy Smith, Andy Lally
#20 Butch Leitzinger, Marino Franchitti, Ben Devlin
Having been a regular thorn in Audi's side in the mid-2000s, Dyson Racing had a disappointingly low-key (and luckless) time with Porsche RS Spyders for the past two years, playing second fiddle to the factory Penske cars.
But expect the highly-experienced squad to play a much bigger role in the 2009 season. The striking Lola LMP2 coupe showed great promise in Europe last year, and Mazda's hithero underwhelming engine programme is expected to take great strides now the company has paired up with Dyson.
Top GT cars
Corvette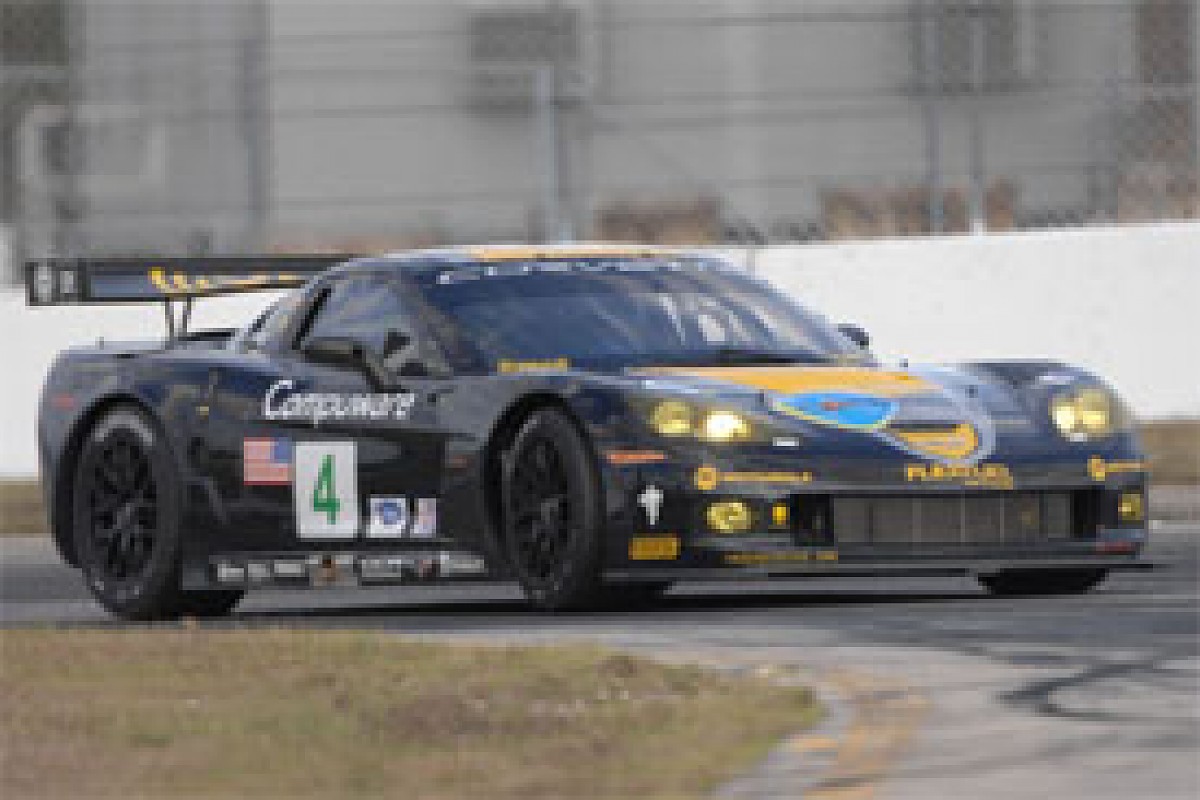 Corvette C6.R © LAT
#3 Jan Magnussen, Johnny O'Connell, Antonio Garcia
#4 Olivier Beretta, Oliver Gavin, Marcel Fassler
Time to wave goodbye to the Chevrolet Corvette C6-R - and to the GT1 class in the ALMS. After two years of propping up the division alone, the Corvette GT1 will bid farewell with Sebring, Long Beach and Le Mans appearances. Judging by their ferocious 2008 battles, the drivers will do their best to give the C6-R a spectacular send-off.
Corvette will be back, however, with an all-new GT2 machine set to debut at Mid-Ohio in August. The addition of Corvette will make the
GT2 fight even closer, although the American muscle car brand has a lot of catching up to do given Porsche and Ferrari's head-start.

Porsche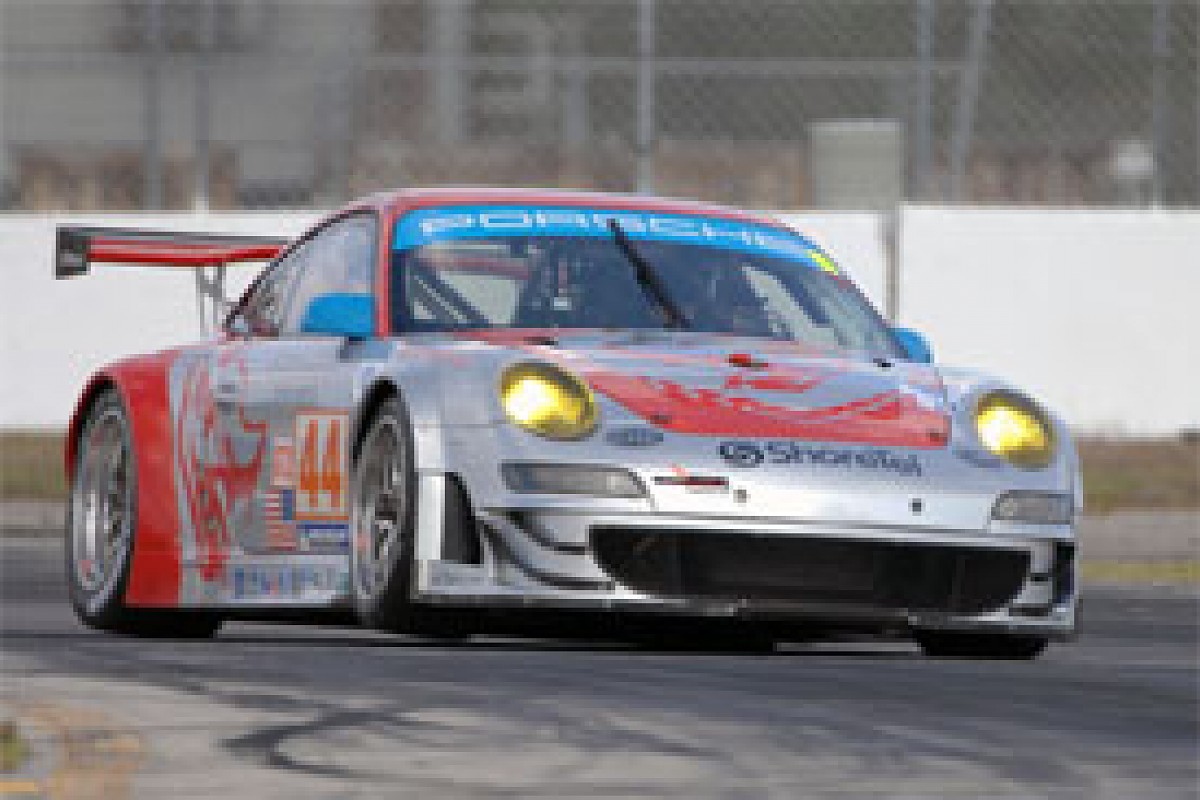 Porsche 997 GT3 RSR © LAT
#5 (Vici) Richard Westbrook, Marc Basseng, Lance David Arnold
#18 (Vici) Nicky Pastorelli, Hans Stuck, Johannes Stuck
#44 (Flying Lizard) Darren Law, Seth Neiman, Johannes van Overbeek
#45 (Flying Lizard) Jorg Bergmeister, Patrick Long, Marc Lieb
#87 (Farnbacher Loles) Wolf Henzler, Dirk Werner, Richard Lietz
After two years of Risi Ferrari crowns, Porsche restored its GT2 supremacy in 2008 thanks to Flying Lizard's Henzler and Bergmeister. A reshuffle amongst the numerically-superior company's teams sees Henzler off to Farnbacher Loles to assist Werner's efforts, while
ex-LMP2 driver Long rejoins the GT ranks with Flying Lizard, which also boasts Daytona 24 Hours winner Law amongst its two-car line-up.
Vici has moved up the Porsche pecking order with the arrival of Westbrook and Basseng, and is also giving crowd favourite and double event winner Hans Stuck his first Sebring shot since 2001.
Ferrari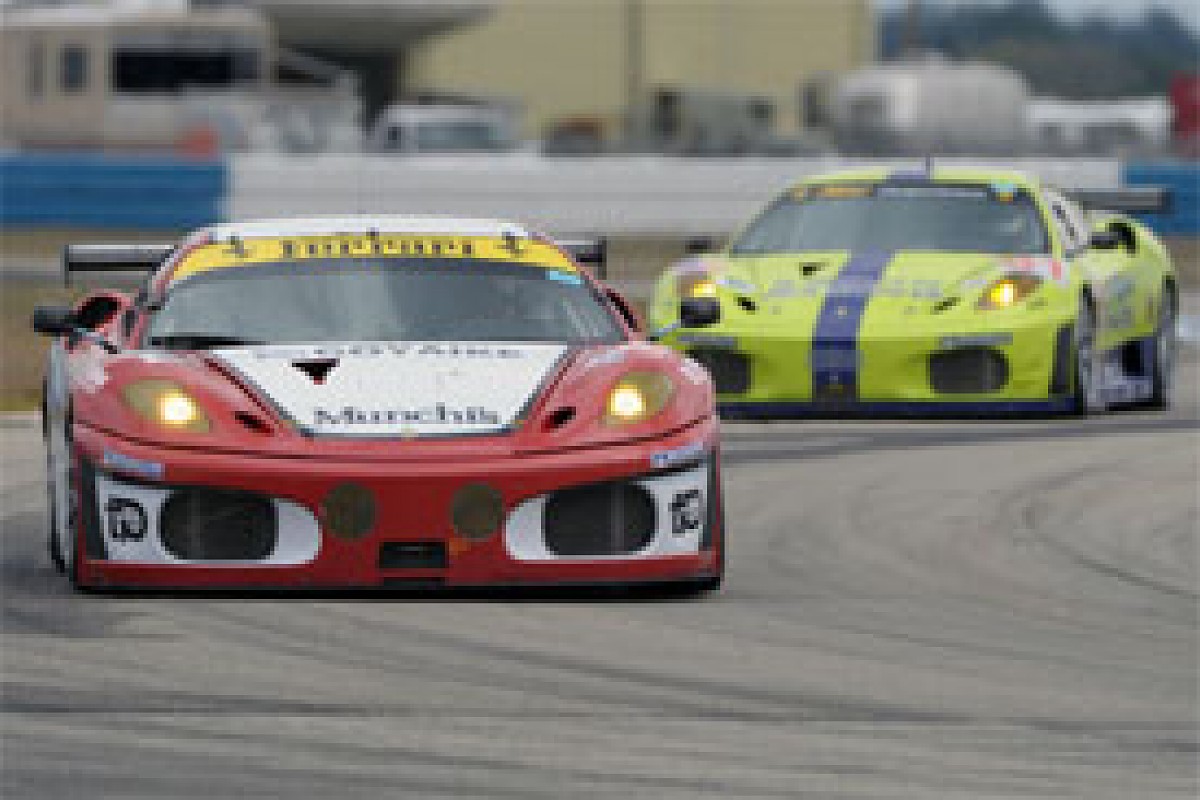 Ferrari F430 GT © LAT
#61 (Krohn Risi) Tracy Krohn, Nic Jonsson, Eric van de Poele
#62 (Risi) Jaime Melo, Pierre Kaffer, Mika Salo
#95 (Advanced Engineering) Luis Companc, Mattias Russo, Gianmaria Bruni
Risi Ferrari was set to win GT2 at Sebring again last year until Melo crashed while on the brink of lapping the field - and that set the tone for a year that saw the team's run of class titles ended by Porsche, and Risi even beaten to 'top Ferrari' honours by Tafel Racing. Melo now has former Audi LMP driver Kaffer as his season-long partner as Risi bids to regain its supremacy.
The sister Krohn Risi car is only contesting a limited programme, while the AF Corse-affiliated Advanced Engineering team is an intriguing guest for Sebring, with Ferrari's FIA GT star Bruni leading its line-up.
BMW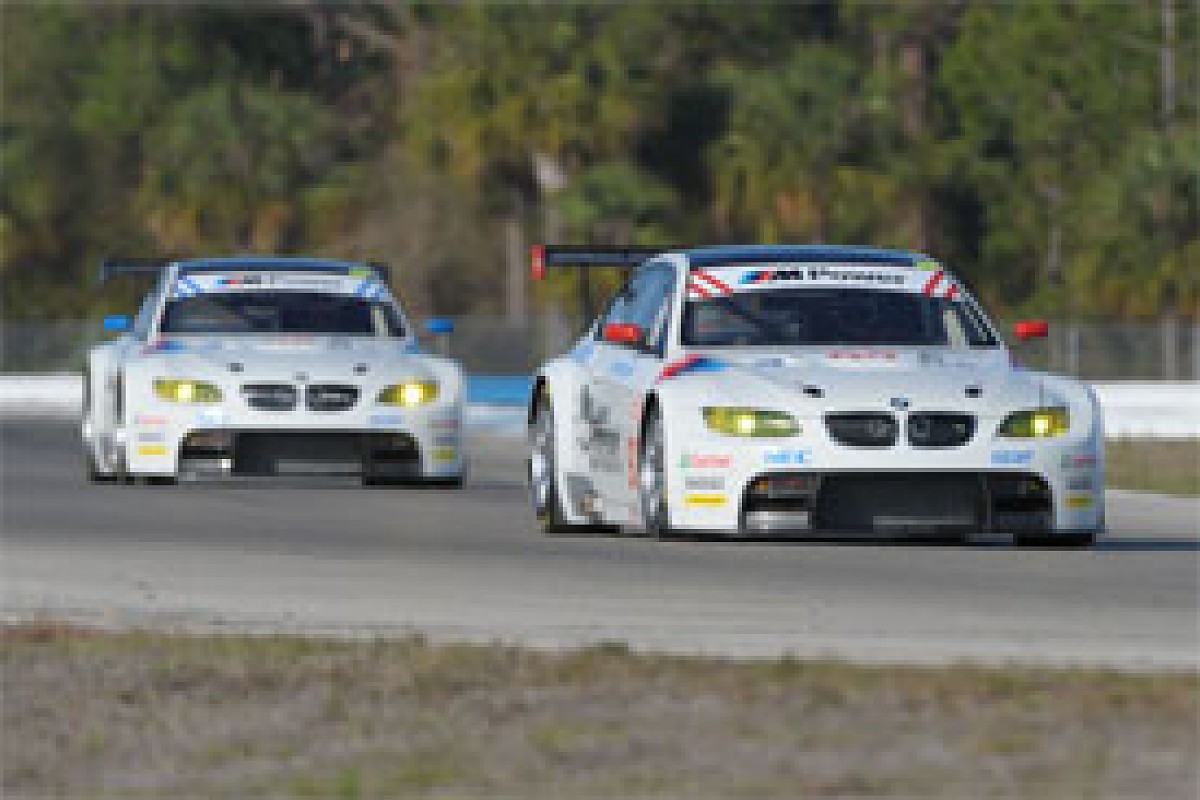 BMW E92 M3 GTR © LAT
#90 (Rahal Letterman) Joey Hand, Bill Auberlen
#92 (Rahal Letterman) Dirk Muller, Tommy Milner
Back after a six-season absence, former GT2 champion BMW is set for a development season with its all-new E92 M3. It has partnered with Rahal Letterman, which dipped its toe in the sportscar waters with a Porsche programme two years ago, and with the team's IndyCar arm on ice, the ALMS will become its flagship project.
BMW stalwarts Muller and Auberlen are back on board, joined by up-and-coming Americans Hand and Milner, who got promising speed out of PTG's Panoz last year.
Panoz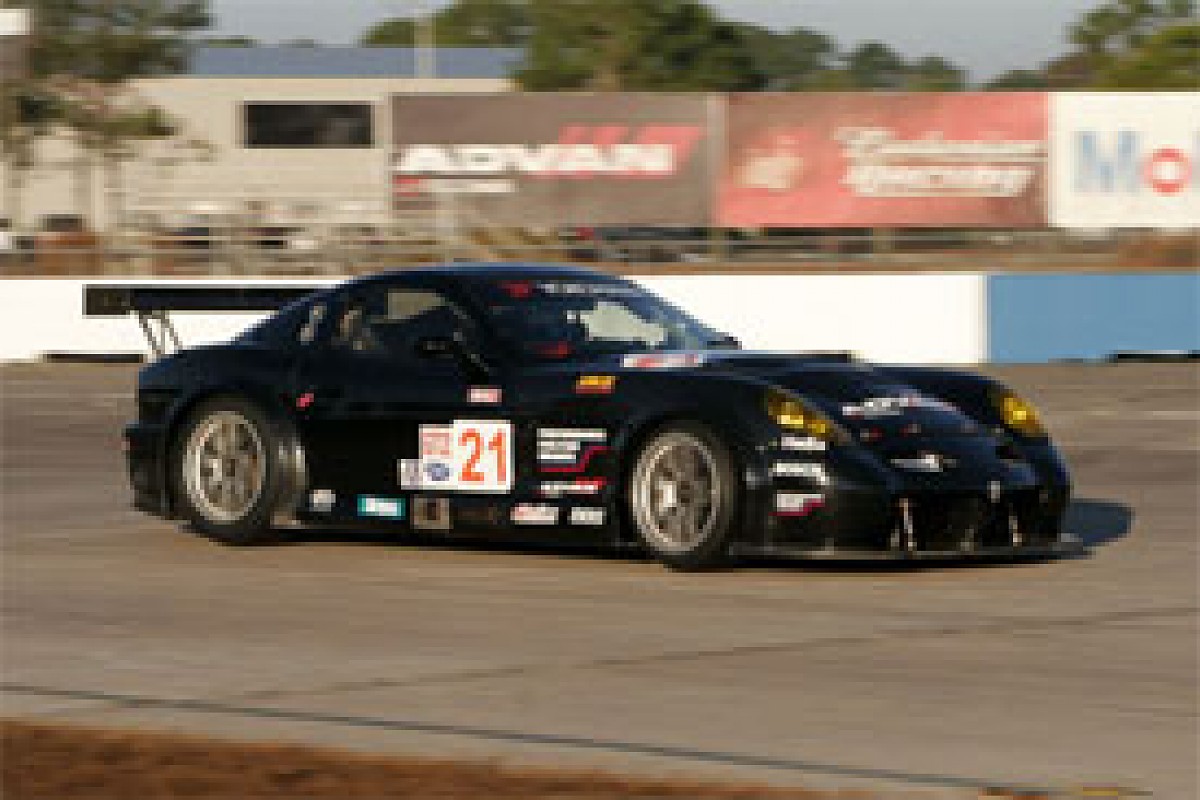 Panoz Esperante GTLM © LAT
#21 (PTG) Dominik Farnbacher, Ian James
Panoz has yet to make many waves in GT2, but the Esperante GTLM was creeping up the class leaderboard in 2008 and winter testing. Tom Milner's Prototype Technology Group achieved great class success with BMW earlier in the decade, and has the experience and capability to bring Panoz up to that level too.
The driver line-up is boosted by the arrival of Farnbacher, the German fresh from almost taking the 2008 GT2 title with the now-departed Tafel Ferrari squad.
Aston Martin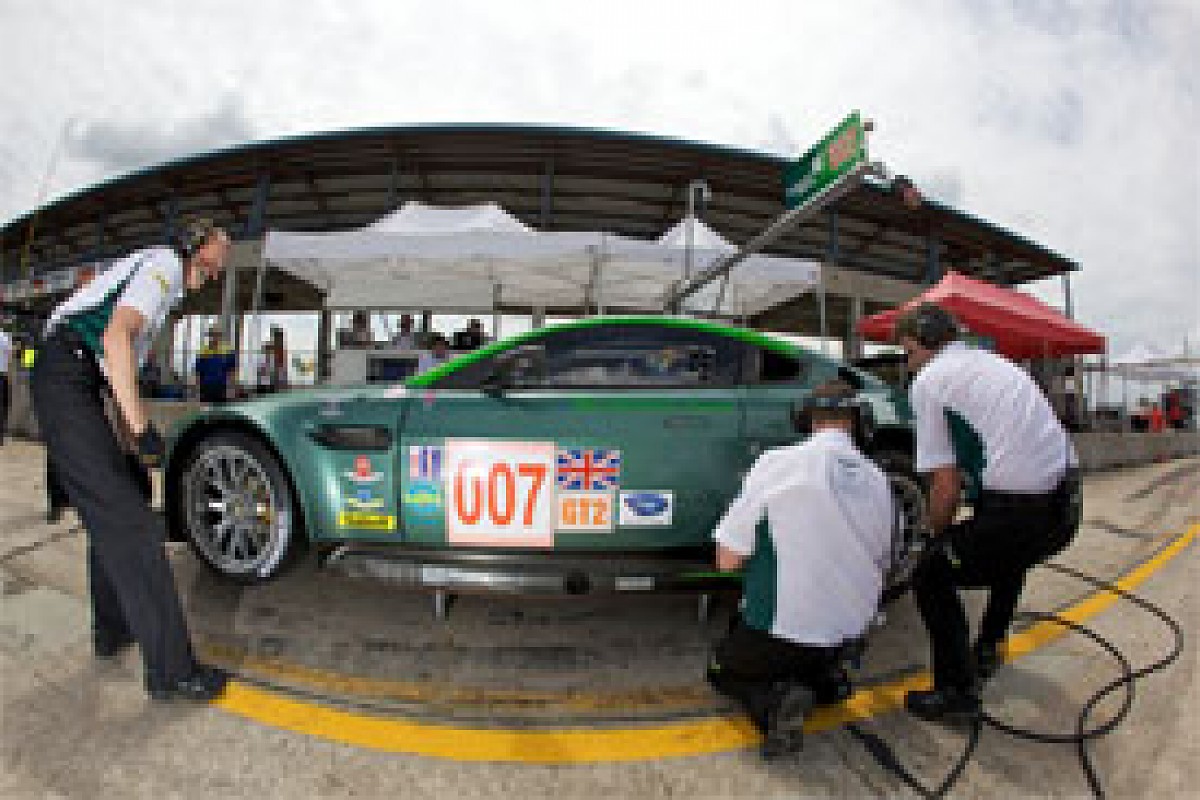 Aston Martin Vantage GT2 © LAT
#007 (Drayson) Paul Drayson, Jonny Cocker, Rob Bell
Focusing on the LMS rather than the ALMS this year, the bio-fuelled Drayson Aston is set to return to Europe after Sebring - which is a shame for the ALMS as the attractive car is likely to take a step forward after 2008's learning season.
With ex-Petersen White Lightning boss Dale White now at the helm of the team and LMS GT2 champion Bell joining regulars Drayson and Cocker for a Sebring one-off, the car is definitely a dark horse in this increasingly competitive category.