The W Series has cancelled its 2020 season and is putting plans in place for its return in 2021 due to the coronavirus pandemic.
Jamie Chadwick was crowned the first-ever champion for the all-female series last year and the category had lined up an eight-round 2020 campaign starting in Russia at Igora Drive alongside the DTM championship.
The series was set to complete its final two rounds as the support class to Formula 1 at the United States Grand Prix and Mexico City Grand Prix.
But due to the COVID-19 crisis postponing the start of the upcoming season, while the F1 race calendar reshuffling has put both the US and Mexican rounds in question, the W Series has chosen to call off its 2020 season and begin preparations for 2021.
The series has retained its support category slots for next year's United States and Mexican F1 rounds.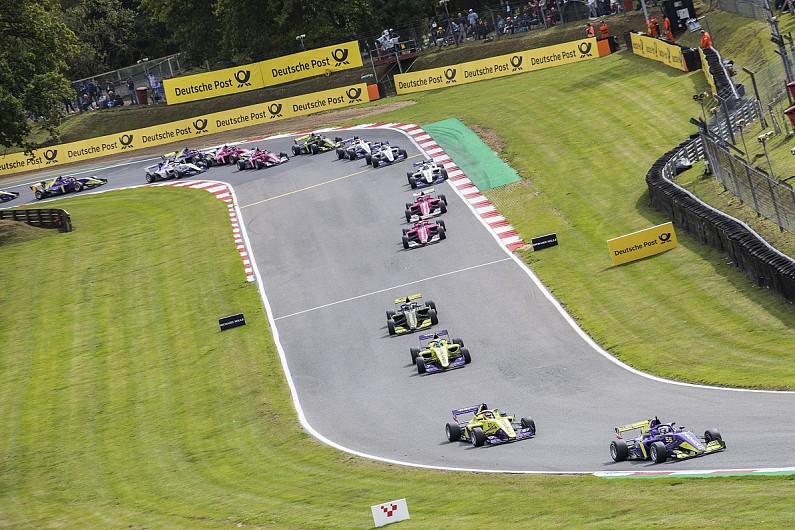 "After the resounding success of W Series' debut season in 2019, our decision not to stage on-track races until 2021 is not one that has been taken lightly," Catherine Bond Muir, W Series CEO, said.
"However, we are already working on an exciting new W Series race calendar for 2021, and we are delighted to be able to confirm that W Series races will feature on the support cards of a number of Formula 1 grands prix next year, including the 2021 United States Grand Prix at Circuit of the Americas and the 2021 Mexican Grand Prix at Autodromo Hermanos Rodriguez.
"However, now that we have taken the very difficult but ultimately unavoidable decision to end any uncertainty surrounding our 2020 plans, we will focus our energies clearly on 2021, when we will resume our on-track racing programme, bigger and better than ever before."
The top 12 finishers in the 2019 standings were automatically given the right to return for the following season with all drivers looking set to take up the opportunity, but it remains to be confirmed if they will be automatically granted places on the 2021 grid or whether there will be a fresh selection process.
W Series has also confirmed its new Esports competition will begin on 11 June.