W Series champion Jamie Chadwick and series CEO Catherine Bond Muir have defended the launch of its all-female sim racing series following criticism.
Plans were announced last week for the 10-round W Series Esports League on iRacing featuring all 18 of the 2020 W Series drivers - and has since added three further names from the 2019 season.
The initial announcement was met with a mixed reception, mirroring the response to the launch of its maiden season last year.
Amongst the most vocal long-term W Series critics is FIA Formula 3 driver Sophia Floersch, who tweeted her feelings after the announcement of the all-female virtual esports series.
"Come on, that's a joke?" Floersch wrote. "Segregation behind a computer. Girls, esports is 100% gender-neutral.
"So many esports events where girls and boys can participate. For free. What marketing stuff. A bitter truth."
Floersch is one of few female racing drivers taking part in Esports championships - such as the DTM's Esports Classic Challenge - since the postponement of real-life racing.
W Series champion Chadwick is another female racer to have participated in select recent Esports events and believes the W Series' Esports League will create an opportunity for more visibility for female drivers in the real and virtual worlds.
"I have always said over the past couple of years that I could never understand why there aren't more girls involved in sim racing," Chadwick told Autosport.
"It is really just a stereotype, there's no reason [why there isn't more female participation in sim racing]."
"I take a bit of responsibility as a female racing at a high level of motorsport. I can, and some of the other guys too, do a better job of promoting women in Esports, especially now we have this opportunity.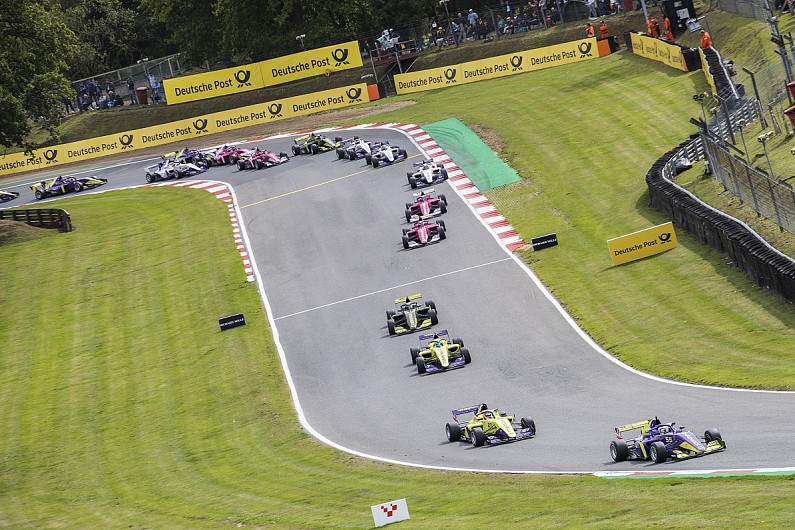 "What W Series is doing is similar to what it did in the real world, it's providing that opportunity, giving that visible platform.
"They're doing what IndyCar and Formula E are doing, they're taking their series and re-creating it on an Esports platform.
"It's not trying to segregate women or anything like that, it's giving an opportunity, and also filling a hole that we sadly can't do with the real-world racing now."
Series CEO Bond Muir said she wasn't going to be 'apologetic' for not inviting men to an all-female virtual series.
"We invited Sophia to race with us," Muir said. "I respect any driver's decision if they choose not to race for us. I am understanding of their position if they don't want to race with all women.
"I understand people saying 'Esports should never segregate', but W Series Esports League is about women. W Series is about women.
"I'm not going to be apologetic to not opening it up to men.
"It's about promoting women in motorsport, whether that is in Esports or in traditional motorsport, then that's what we're doing."
No decision of any potential prize money and been made yet while the precise dates of the season are expected to be confirmed shortly, with a likely start date in early June.
The 2020 W Series season originally included eight rounds, ending with two Formula 1-supporting rounds as well as the addition of F1 superlicence points for the first time.