W Series has cancelled its pre-season test at Valencia as a result of the coronavirus outbreak.
The all-female championship was scheduled to run at the Ricardo Tormo circuit in Spain at the start of May, but has now joined the long list of events to be cancelled as a result of the COVID-19 epidemic.
The first round of the season is still scheduled for 29-30 May at the Igora Drive circuit in Russia.
"We're in uncharted territory, in a situation beyond our control," said W Series CEO Catherine Bond Muir.
"The need for social distancing, together with restricted travel, is tough for many businesses, including motorsport.
"We send support and love to all our drivers, staff, partners, fans and media in these difficult times."
The 2020 W Series calendar consists of eight races, including two as Formula 1 support events in Mexico and the US.
A statement from W Series says it is "in touch with DTM and Formula 1 with regard to those races, and are awaiting further guidance."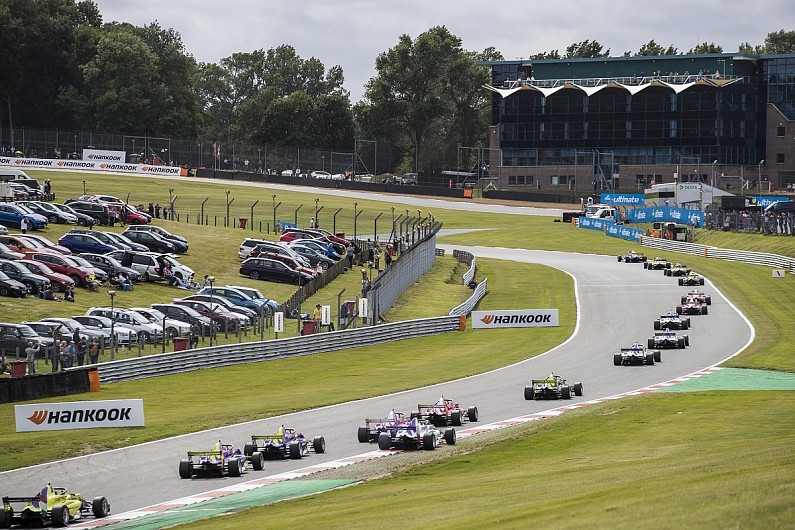 The 2020 F1 season looks like it will be on pause through to at least the end of May, after the Australian Grand Prix was cancelled and the following races in Bahrain and Vietnam were postponed.
DTM recent cancelled a pre-season test at Hockenheim due to the coronavirus pandemic, with that test already having been moved from Monza.
In a statement issued last week, series organisers said: "The health and safety of all people involved is our highest priority.
"The general situation around the coronavirus, in conjunction with the directives made by German government authorities, and consideration for those involved, means we have taken the decision to cancel this test.
"Naturally, we're disappointed that the DTM - along with many other sports - is having to take such measures, but obviously these are for the greater good.
"With regard to the start of the 2020 season, we are engaged in a close dialogue with our partners, manufacturers and local race organisers."