Reserve driver Vivien Keszthelyi will contest the fourth W Series round at Norisring this weekend, having beaten Megan Gilkes and fellow reserve Sarah Bovy to a spot on the grid.
W Series officially has two reserve drivers - Keszthelyi and Bovy - but reserves the right to rotate drivers depending on their performance.
For this weekend's Norisring round, Keszthelyi, Bovy and Gilkes were advised by W Series race director Dave Ryan that the fastest driver of the three in the second free practice session would be given the opportunity to race.

The new stars emerging from W Series
Gilkes, who crashed out of the first round at Hockenheim and has so far scored a best finish of 14th at Zolder, was initially the fastest of the three drivers in the second free practice session.
But Keszthelyi - who deputised for the injured Emma Kimilainen at both the Zolder and Misano rounds - ultimately went seventh fastest in the session, setting a time of 51.278 seconds.
Keszthelyi's time was just under two-tenths of a second quicker than Gilkes, with Bovy 11th fastest overall.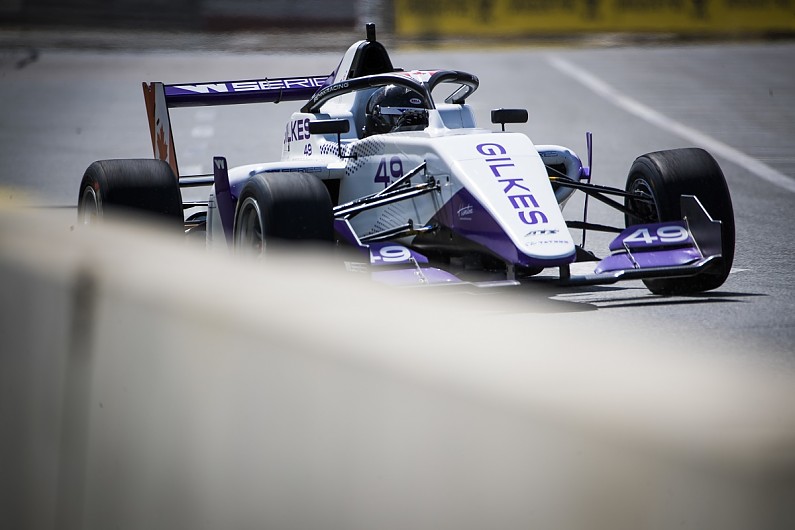 "Today there was a mini-championship between the three of us, as Dave Ryan announced that there would be three reserve drivers and the fastest would go through," said Keszthelyi.
"I was trying to take it easy and not put any pressure on it. The whole field is really close, everyone is in the 51s so it's really close but I was really lucky and could see on my timing screen I was really constant.
"I was just really calm about it even though there was a lot of risks also. I felt really good in the car so I'm really happy about it."
Keszthelyi was involved in a lap one accident at Zolder with Esmee Hawkey but impressed last time out at Misano with a tenth place finish.
It is not yet known if Keszthelyi will continue to contest the W Series as a full-time driver in the remaining rounds at Assen and Brands Hatch.