Williams Formula 1 deputy team principal Claire Williams says her fears about W Series were allayed by what she saw at the first round.
The new all-female championship continues at Zolder this weekend.
Williams, who in 2014 gave Susie Wolff the chance to become the first woman to participate in a grand prix weekend for over 20 years, said she was initially worried about the principle of single-gender racing before seeing W Series' Hockenheim event first hand.
"It was really good for me to go because obviously being a woman in F1 I'm asked that question the whole time," she said.
"And originally I suppose I was somewhat reserved but somewhat critical of it, in that I was worried that it was a regressive step for women in motorsport and the promotion of that, purely from a segregation perspective.
"At the moment our sport allows women to compete against men, unlike so many other sports, so was creating a single championship for women only a regressive step?
"It was good to go, it was a good education piece for me, and I thought it was fantastic.
"The fact that they managed to get a whole new championship, regardless if it's for men or women, off the ground in a short space of time was pretty impressive. Organisationally it seemingly went very smoothly.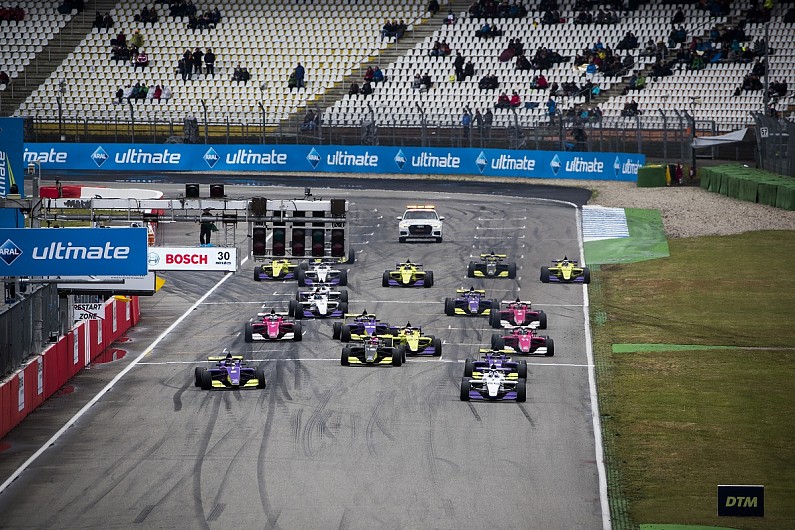 "And then just to see a whole line of cars on the grid, knowing that they're all piloted by women, was a historic moment.
"I think it was fantastic, and it gives a platform for women that they don't have at the moment, and if anything accelerates the process of promoting women in motorsport.
"That can only be considered a good thing."
Williams stressed that gender inequality in motorsport remains a major problem overall.
"I'm 100% supportive of anything that accelerates gender diversity in our sport," she added.
"It's such an important conversation for so many businesses at the moment, and to try and get more women into Formula 1, not only because we've got a skill shortage.
"So you can't just ignore one side of the population.
"And there is so much research saying any business that has a greater mix of men versus women is wholly more successful than that which doesn't."
Jamie Chadwick, winner of the opening round, led the way again in Friday morning's opening practice at Zolder ahead of Emma Kimilainen and Beitske Visser.