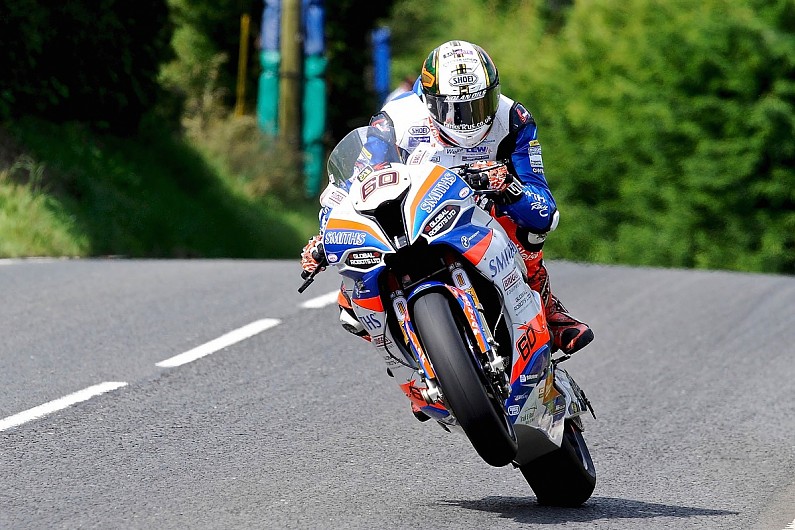 In a special edition of the show, the Tank Slappers podcast sits down with road racing hero Peter Hickman to discuss his impressive 2019 season.
Crowned fastest newcomer at the Isle of Man TT on his debut in 2014 - a record he still holds to this day - Hickman has steadily chipped his way into the top of the pack on the roads, claiming multiple wins across all classes at the major international events.
The 2018 season proved to be a breakthrough year for the Smiths Racing rider, as he stormed to his first TT wins and obliterated the lap record with a 135.452mph lap on his way to victory in that year's Senior TT.
In 2019, armed with BMW's all-new S1000RR Superbike - and a Triumph in the Supersport class - Hickman gave the new BMW a debut victory first time out at the North West 200 in May despite a delayed testing schedule with the bike.
From there, he took the bike to wins in the SBK and STK class at the TT and the Ulster Grand Prix, where he also re-established the Dundrod event as the world's fastest road race with a lap record of 136.415mph.
In an exclusive Autosport podcast, Hickman revealed that BMW wanted the Smiths Team to use the previous model S1000RR on the roads while the new bike had a year of extra development.
Hickman explains why he and the team pushed back against this decision, and reflects on his year on both the roads and in the British Superbike Championship.
He also offers some insight into the confusion surrounding this year's Macau Grand Prix, and the amazing gesture from declared race winner and team boss for the weekend Michael Rutter after the race.
The Tank Slappers podcast is Autosport and the Motorsport Network's podcast for all things two-wheeled, and can be found on Apple Podcasts via ITunes, Google Podcasts and Spotify - just search 'Tank Slappers'.