Wednesday's 2019 Isle of Man TT Lightweight race has been cancelled due to unsafe conditions over the mountain section, and has been squeezed into a packed Thursday schedule.
Poor weather has been the bane of TT organisers this year, with much of practice week and two race days lost to it.
The four-lap Superstock race was menat to take place on Tuesday, but heavy rain forced this to be postponed to Thursday, with the second Supersport, the Zero TT and LTW races schedule for Wednesday.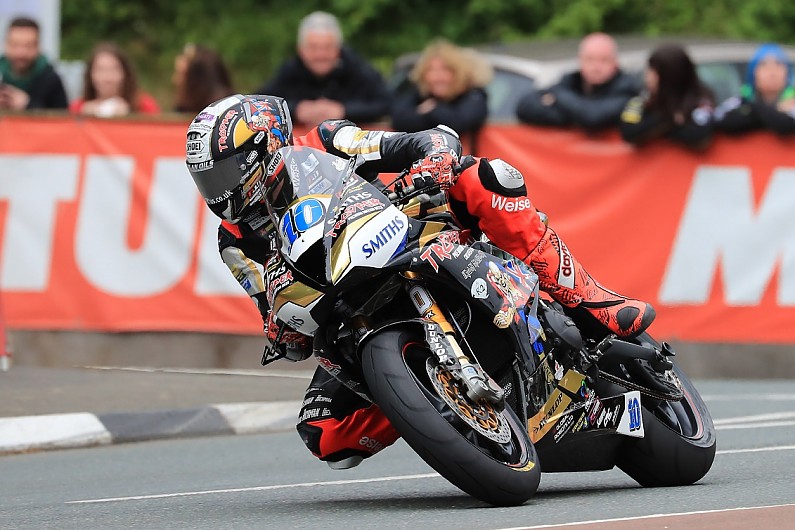 However, rain on Wednesday morning led to a 90-minute delay on top of the two hours the day's action had been pushed back by, with the Zero and second SSP moved to Thursday, along with the STK race, as a result.
The plan was to run a three-lap LTW race this evening at 6.30pm local time, with a Sidecar and Superbike qualifying session scheduled to follow afterwards.
With heavy weather expected to affect the final day of running on Friday, the second Sidecar race had been moved from its morning slot on Friday to run after the STK race on Thursday.
This in turn led to the Senior finale being brought forward to 10.45am on Friday, and will be the only race run that day.
The loss of the LTW race on Wednesday means it will now be added to Thursday's schedule, making it the first five-race day in TT history.
The day will begin at 11.50am with a one-lap practice for the SBK and STK machines, with the second SSP race up at 12.45pm. This will be run over two laps, instead of the four originally planned.
The second Sidecar contest, which will also be run over two laps instead of three, follows at 1.50pm, with a three-lap STK race at 2.55pm.
The postponed LTW race, run over two laps, is up at 6.30pm, with the one-lap Zero TT at 7.20. A Senior qualifying session is due to round out the day at 8pm.