The starting order for the 2019 Isle of Man TT Lightweight class races has been revealed, with Irish sensation Derek McGee leading the field of Supertwin machinery.
This year is the ninth since the 650cc Supertwin bikes made their Mountain Course debut, with several big-name riders making their Lightweight class debut at the 2019 event.
The most notable class newcomer is 23-time TT winner John McGuinness, who will pilot Norton's brand-new Superlight machine.
McGuinness - who will also ride Norton's SG8 in the Superbike races - will launch from third spot, and will give the Superlight its race debut next week at the North West 200.
His class team-mates Davey Todd, who will leave the grid 10 seconds ahead of McGuinness, and Peter Hickman won't have the machines available at the NW200.
Hickman last rode the Lightweight race in 2017, and secured a third-place finish. Just as he will in the Superbike and Superstock events, the world's fastest road racer will start 10th.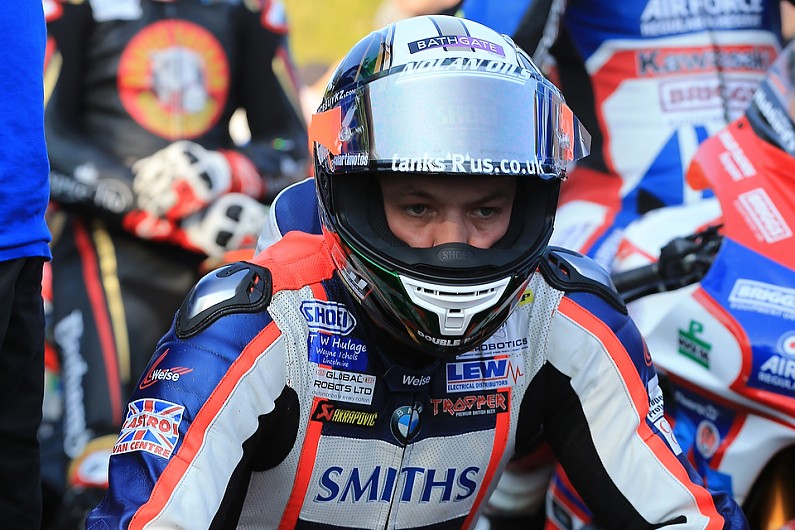 McAdoo Racing rider Adam McLean was due to move off 10s ahead in the number nine spot, but has had to withdraw from the TT and next week's NW200 after suffering multiple injuries in a crash at the Tandragee 100.
McGee, who has dominated the Irish national scene this year with three wins from the Tandragee 100 and Cookstown 100 meetings, will start first aboard the dominant KMR Kawasaki.
Last year's Lightweight TT winner and class lap record holder Michael Dunlop will start from sixth aboard the Paton bike, with Daniel Cooper (KW Electrical) and Paton stablemate Stefano Bonetti between himself and McGuinness.
Double TT winner Gary Johnson will start seventh on the second of the Ryan Farquhar-run KMR machines, with six-time winner team-mate Michael Rutter 10s back in eighth.
Lee Johnston will make his first Lightweight appearance since 2015 on the fourth KMR bike, but will be starting way down at 51 having been entered into the class late on.
Top 20 seeded riders:
1 Derek McGee - KMR Kawasaki
2 Davey Todd - Norton
3 John McGuinness - Norton
4 Stefano Bonetti - Paton
5 Daniel Cooper - KW Electrical/CMS/SB Tuning
6 Michael Dunlop - Paton
7 Gary Johnson - KMR Kawasaki
8 Michael Rutter - Bathams KMR Kawasaki
9 Adam McLean - McAdoo Racing (Withdrawn)
10 Peter Hickman - Norton
11 Ian Lougher - Team ILR/Mark Coverdale
12 Paul Jordan - Devitt Racing
13 Michael Sweeney - Kiely Heating
14 Horst Saiger - Team ILR/Mark Coverdal
15 Jamie Coward - KW Electrical/CMS/SB Tuning
17 John Barton - Wemoto.com
18 James Chawke - WH Racing
19 Daley Mathison - WH Racing
20 Dominic Herbertson - Cowton Racing