John McGuinness went through the very depths of hell on his journey to the starting grid of TT 2019. At the North West 200 two years ago, the throttle on his Honda Fireblade stuck open at Primrose Hill, sending him onto the adjoining golf course at 100mph. He ended up on his back, his right leg snapped in half. Months of recovery and rehab would follow as he worked towards a racing comeback at the TT in '18. Then he re-broke his leg in the off season, curtailing his plans.
The 23-time TT race winner had signed up with Norton after his relationship with Honda soured in 2017, and a glimpse of the dream partnership was had at TT '18 when he spun some 120mph demonstration laps on the SG8 Superbike.
Stuart Garner's company kept the door open for the mountain legend for this year, adding him to its Lightweight class programme as well, while former haunt Padgetts Racing put him on one of its CBR600 Hondas for the Supersport races on the island.
While the podium challenges on the Norton McGuinness had hoped for earlier this year at the TT launch were far-fetched - owing to his lack of track time over the last 24 months - everything was in place for a solid comeback.
However, his return was anything but that. The Norton broke on the opening lap in both Superbike races after a practice week plagued by technical issues, and the Superlight "blew up" in the LTW race to compound the brand's woes. In the Supersport races, McGuinness's lack of track time in the three years since he'd last raced the TT came to the fore, with 15th and 17th the best he could muster in the class.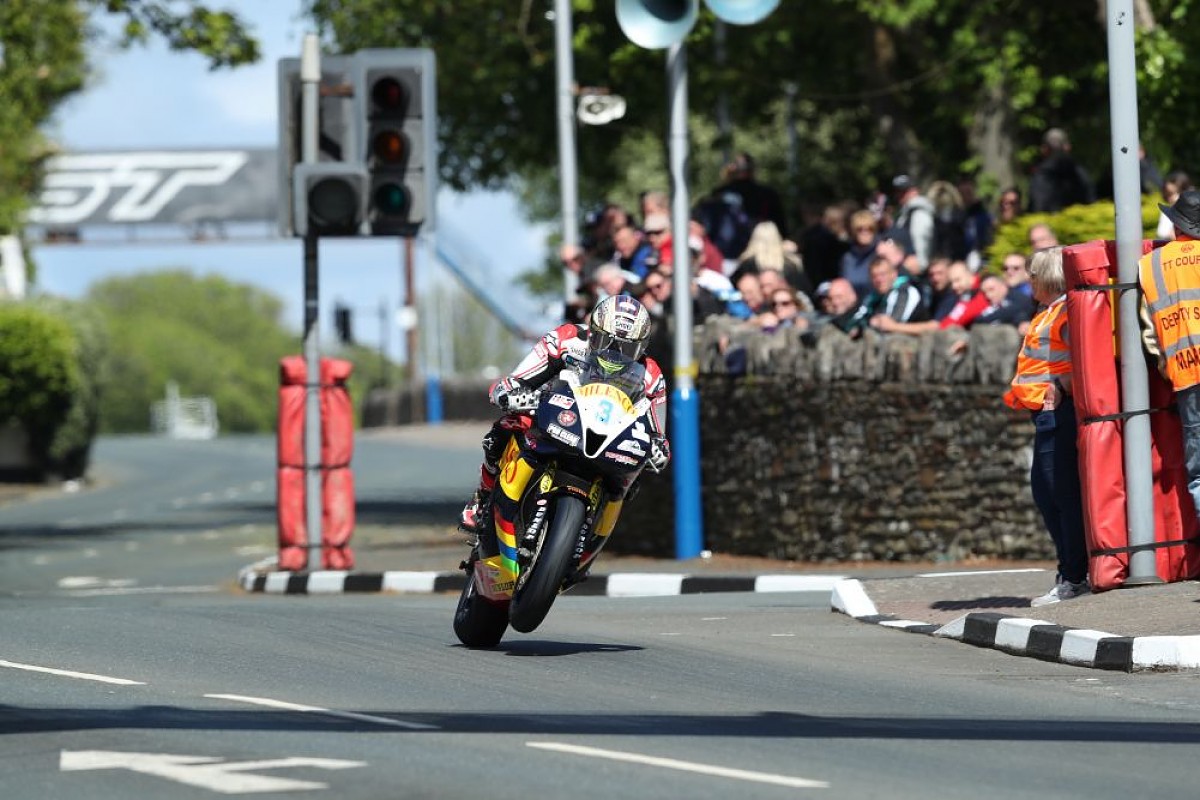 After the engine bolt on his SG8 broke off (blamed on a manufacturing fault) and left him stranded on the mountain at the Bungalow in the Senior race, McGuinness told Autosport of his bewilderment at the situation he and Norton found themselves in over the fortnight - not least because the Norton had enjoyed consistent top eight results in the previous three TTs.
"Yeah, it's been solid, hasn't it?" said McGuinness, when asked if he was surprised by how many problems the SG8 suffered. "When Davo [David Johnson] rode it [in 2016 and '17], and Josh [Brookes] rode it last year, I think it's finished the last six or seven races. So I don't really know what we've done to deserve it really."
"If there's any chink in any armour, this place will find it" John McGuinness
From struggling to even finish races earlier in the decade, Garner's silver machine stood on the precipice of podium challenges at the end of last year's TT. Having previously run the CRT Aprilia MotoGP engine before switching to a "more World Superbike" spec motor, Norton had developed its own 1200cc engine for this year.
McGuinness tested it extensively prior to racing at the North West 200 in May, and was pleased with what he found. Norton hoped to give it its race debut at the NW200 - but there was a hitch, and one that would ultimately doom its TT hopes.
Though Norton entered its 1000cc bike for the NW200, organisers soon discovered its plans to race the 1200cc motor. As that breached the event's SBK engine regulations (likewise at the TT, save for special dispensation from the organisers), which limits four cylinder machines to 1000cc, Norton was denied entry. It managed to get a hold of the Aprilia engine again, but had no time for any testing, and had very little track time at the NW200 due to technical problems and a washed out Saturday race day.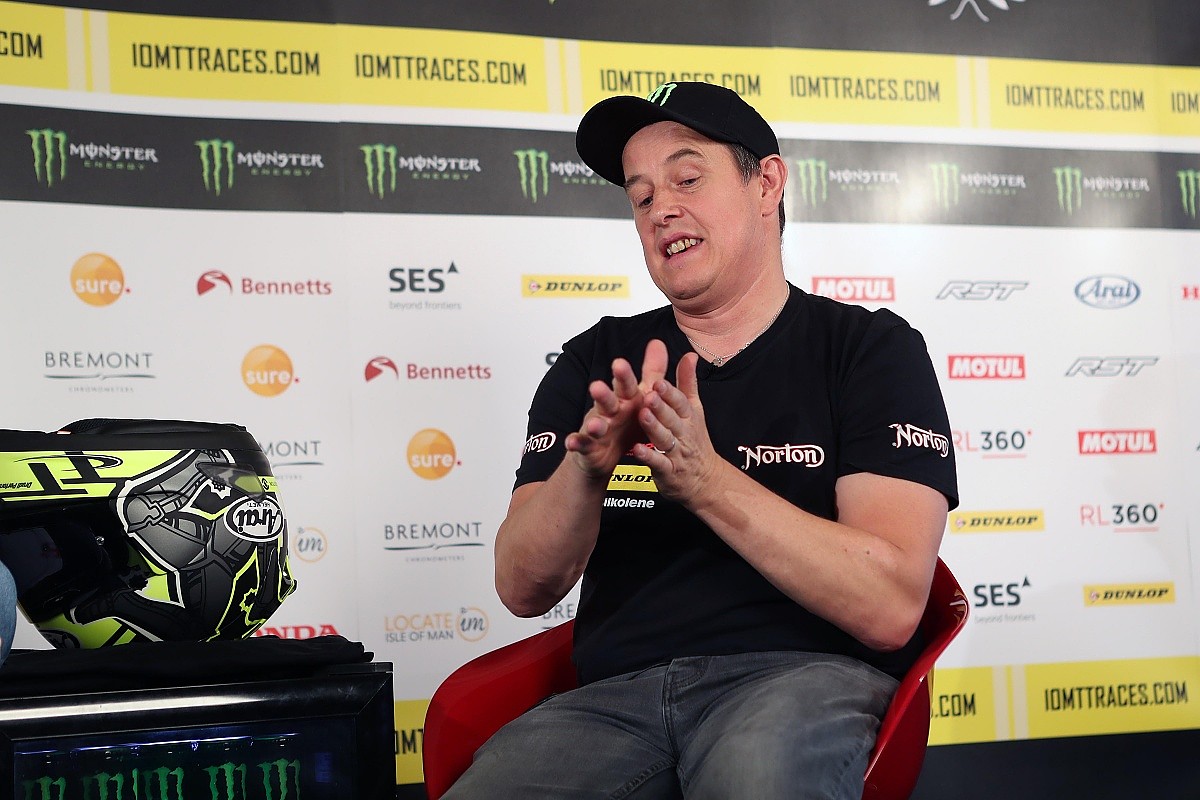 "Having to change bikes at the 12th hour - we were going to run the SG8 which had the Norton [1200cc] engine in it - switching back to the Aprilia engine last-minute wasn't really ideal," McGuinness added. "It was good, the 1200cc engine felt powerful. It was quite deceptive, it had plenty of grunt, had a lot of mid range. We did quite a lot testing on that before we weren't allowed to use it. So it was, 'Shit, let's get the 1000cc back out'. It was going good, the preparation, then it went wrong at the 12th hour."
McGuinness has nothing left to prove at the TT. But if his motivation is purely financial, he's putting in a hell of a lot of unnecessary effort just to add to his bank balance
The Aprilia engine was tired, having been in use for the last three years. Peter Hickman, who won three races at TT 2019, highlighted after his maiden Supersport win how important it was that Triumph was able to source a brand-new version of its out-of-production K2 bike having raced a well-used model in recent years. With brand-new BMW and Kawasaki machinery winning the SBK and Superstock races, McGuinness believes the age of the Aprilia motor played a significant role in Norton's troubles.
"There's no substitute for new stuff at this place. If there's any chink in any armour round here, this place will find it."
TT 2019 wasn't a total disaster for McGuinness. Aboard his beloved Mugen electric bike, he tallied up a record 47th TT podium with a second-place finish in the Zero race. Given where he was two years ago, lying broken in a Portstewart golf course, he wilfully admitted this was a "really cool" result he "never thought" would happen again. Furthermore, even to simply set off down Bray Hill was "a win" for him.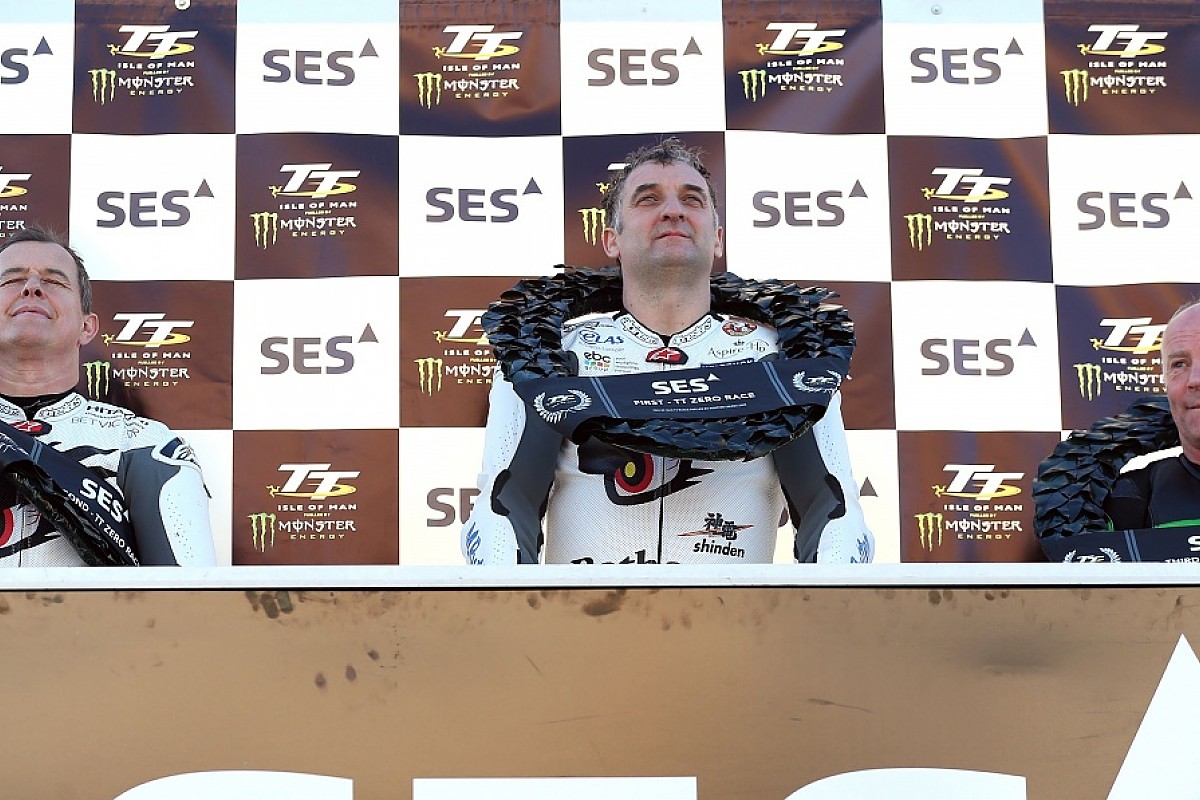 McGuinness has nothing left to prove at the TT. In his 20-something year career, he has etched himself into the record books as the second-most successful rider at the event, and is hailed as the modern day king of the mountain. This has led some to sneer at his desire to race, believing his motivation is to simply turn up and collect his start money.
The 47-year-old told Autosport the Norton project needed a "regroup" after its TT disaster, and is now pushing for a bigger test programme, while considering getting back into the short-circuit racing scene in a bid to get back on par with the British Superbike runners who have annexed the big bike class podiums over the past two years.
If McGuinness's motivation is purely financial, he's putting in a hell of a lot of unnecessary effort to add to his bank balance.
"[Dean] Harrison does BSB, Hickman does BSB, Conor [Cummins] did the first few BSBs. That's your [Senior] podium," he said. "[James] Hillier did BSBs, he was on the podium all week, winning at the North West. Lee Johnston [SSP race one winner] is doing some BSB [in the SSP championship], he's strong. The guys running at the front are doing a bit more, so that's where we need to be doing.
"I need to probably be a bit stronger in me head, physically, be stronger in the body a bit, and do some more riding. Do some BSB, or Ducati Cup.
"I've just got to be in a happy place. If you're not confident, we've got to look outside our box and ask, 'Why he's doing this, why he's doing that, why are they on the podium?'"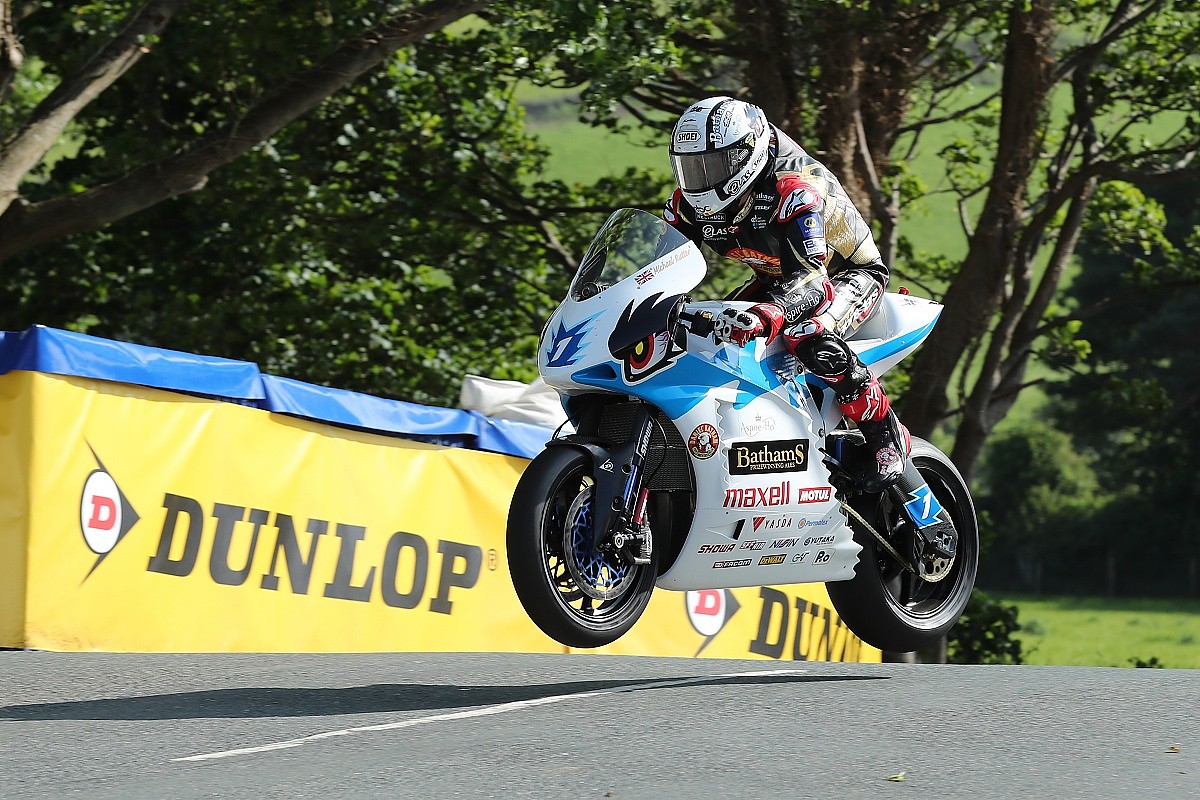 And it's not just those his junior who are forcing him to rethink his approach, with veteran Michael Rutter - who has been contesting the TT for 25 years now - doing what McGuinness is currently not and benefiting from it.
"We need to do the same, because Michael Rutter; he's the same age as me and he won the electric bike race, he's in the top six in all the races," said McGuinness. "He's still going strong, but he's not stopped. That's where we need to be, find my mojo really and my happy place, and take it from there."
The first step towards this is the Classic TT in August, the event where McGuinness made his racing comeback at last year, when he took victory in the Senior race aboard a 500cc Paton.
What happens after that is largely down to whether Norton shares McGuinness's vision of how to move forward. But he is adamant he is still competitive enough, perhaps not for SBK wins, but certainly to get on the rostrum - reminding Autosport his pace from his last big bike win in 2015 "would still put me on the podium today". Indeed, his 132.701mph lap from that year's Senior was marginally quicker than third-placed Cummins's lap of 132.6mph in this year's edition.
The determination of a motorcycle racer is something truly extraordinary. McGuinness navigated his way through a lengthy career in one of the world's most dangerous occupations almost unscathed, and was lucky to come away from his NW200 spill without an epitaph. An injury like that would be enough to end the career of most, or otherwise force them to call time in the interests of their family. And if they did make it as far as coming back, the ruthlessly unlucky nature of a TT like McGuinness's would surely have them hanging up their leathers for good.
Yet McGuinness, with all of the success, fame and money most who race the TT can only dream of earning, is getting ready to dust himself off and make a final push to ensure he goes out on the high a career as glittering as his deserves.
Of course, there's no guarantee the popular 'Morecombe missile' will be on the startline at TT 2020, although this would come as a massive blow for both the event and the fans. But, as Autosport concluded its interview just hours after his most disappointing TT, one final question was posed: have we seen the last of John McGuinness?
With a smile, and without hesitation, he replied: "No!"