Supercars has been forced to shift its New Zealand round from Pukekohe to Hampton Downs because of local legislation related to a public holiday.
The category had planned to race at Pukekohe (pictured above) over the Anzac Day weekend, a public holiday to honour late Australian and New Zealand armed forces who have died fighting for the countries in various wars.
But it has since been discovered that local legislation prohibits Pukekohe from hosting motor racing on Anzac Day, as outlined in by clause I434.6.1 in the Auckland Unitary Plan.
The clause states "There must not be any use of the track by motor vehicles, except for vehicles undertaking track or facility maintenance or repairs, in all of the following circumstances", which applies "on Good Friday, Easter Sunday and Anzac Day."
As a result Supercars has been forced to shift the round to Hampton Downs (pictured below), which is located 18.64 miles south of Pukekohe.
Hampton Downs has not been used by Supercars for racing since it was opened in 2009.
It holds a number of domestic championship rounds for GT and tin-tops, as well as high-profile historic meetings and the Toyota Racing Series, a junior single-seater championship won by Formula 1 drivers Lando Norris and Lance Stroll in the past.
The nine-corner track features two long straights, split by Turn 2, and tight and technical infield section.
The April 25-26 Supercars calendar date had been a new one for Pukekohe as it was later on the 2019 calendar, over the September 14-15 weekend. The replacement round at Hampton Downs will maintain Pukekohe's 2020 April date.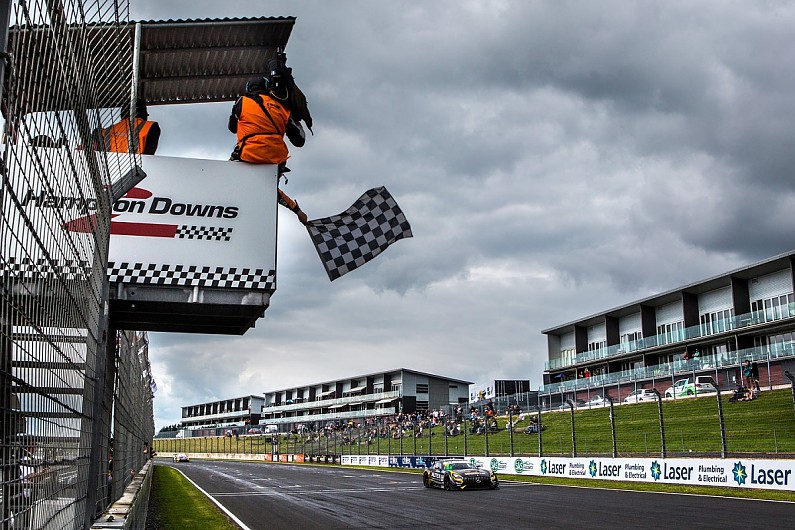 "Sincere apologies to our fans and partners for any inconvenience caused by the venue change, but we're going to be just 15 minutes from Pukekohe at one of the world's best facilities and most demanding tracks," said Supercars CEO Sean Seamer.
"It's going to be great for everyone involved."
The move technically shifts the event, known as the ITM Auckland Super400, outside of the Auckland area, with Hampton Downs located in the Waikato local government region.
But Auckland Tourism, Events & Economic Development (ATEED), which provides significant funding for the event, has given the change its blessing.
"Despite the change in venue, we are confident that the Auckland region will receive the bulk of the economic benefit from being the main hub for suppliers, accommodation and off-site activities for visitors," said Steve Armitage, ATEED general manager - destination.
Circuit CEO Josie Spillane said: "To be hosting the first Supercars event at Hamptons this year is an achievement our team is immensely proud of and we can't wait to see who is crowned the inaugural champion on the circuit in April.
Tickets already purchased for Pukekohe will be valid for Hampton Downs, or can be refunded on request.