The outgoing Garry Rogers Motorsport team says the introduction of the ZB Commodore model last year meant the team had to shift its business model from being a Supercars-only operation.
GRM confirmed last week that its two Racing Entitlements Contracts will be handed back as it was unable to make the commitment for the 2020 Supercars season before the deadline.
The team, which won the Bathurst 1000 in 2000, ran Volvo's factory Supercars operation from 2014-16 and played a key role in the development of the S60.
It then switched back to the VF Commodore model in 2017, but had less influence over the ZB model that was introduced the following year.
Parts for the ZB were mostly built by homologator Triple Eight and, while GRM was licensed to build and sell front splitters to teams, team boss Garry Rogers said the overall lack of freedom changed the team's focus.
"When Volvo exited and wasn't here anymore, we went back to the Commodore [VF] programme and we were able to do that utilising our own resources and our own people," said Rogers.
"We didn't really have to do much, other than hard work.
"But then when the introduction of the ZB Commodore came along, things became different.
"The homologation system then went to Triple Eight, there became specifications of where you could and couldn't buy your goods, could you use your own people?
"You could only do it to a certain extent, so really we had to then decide what we were going to do.
"Really, I suppose, to make sure we utilised the staff and the people and premises we had to find some extra work."
Rogers insisted GRM's impending Supercars exit did not mean the end for his team.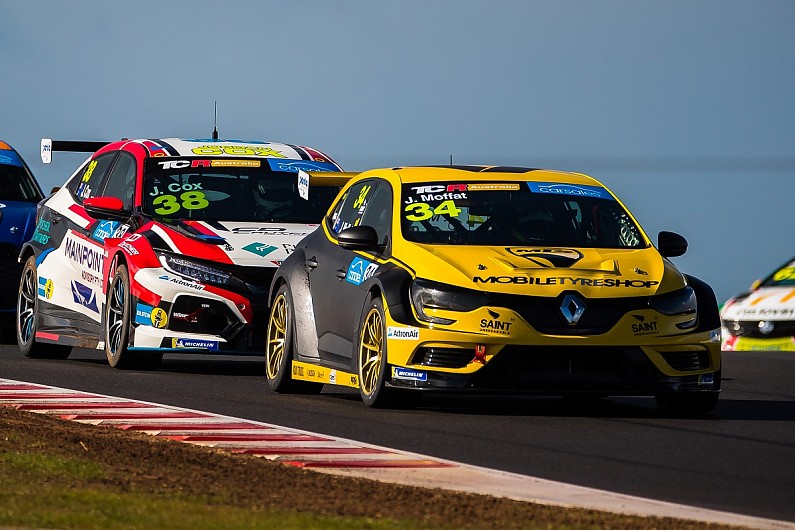 The outfit will instead focus on its TCR Australia programme - which it could expand - and its role as technical provider for the S5000 series.
"We're not going out of business, we're in business," said Rogers.
"Our business might even grow more, I don't know what we'll do.
"We've got the TCR programme, we've got the S5000s, what else we do I don't know.
"But I bet you London to a brick, the phone won't stop ringing and the work won't stop coming."
Autosport has produced a standalone special magazine to celebrate our 70th birthday. All current print subscribers will receive a copy for free. To order your copy of the 196-page Autosport 70th Anniversary issue, please go to: autosport.com/autosport70th