The World Rally Championship delivered another scintillating spectacle in 2018 with the action beginning on a dramatic opening stage in Monte Carlo and a three-way title fight decided only in a thrilling denouement 10 months and 13 rounds later in Australia.
This DVD from Duke Video provides extensive highlights from all rounds, spread across two discs, with almost eight hours of captivating footage.
Reigning world champion Sebastien Ogier stuck with the relative minnow M-Sport squad for another title tilt but he and the team faced a renewed and sustained threat from Hyundai and Thierry Neuville, while Ogier's ex-team-mate Ott Tanak, newly aligned with Toyota, surged into contention.
The trio all had their highs and lows and made the long journey to Australia still with a chance of taking the honours - but for the sixth successive year it was Ogier who secured the crown, his second for M-Sport and a farewell present before his Citroen return.
But there was more to 2018 than just the title fight as a supporting cast fought for podiums and victories, returning legend Sebastien Loeb added another triumph to his tally in Catalunya, and the Kris Meeke-Citroen partnership ended in destructive fashion.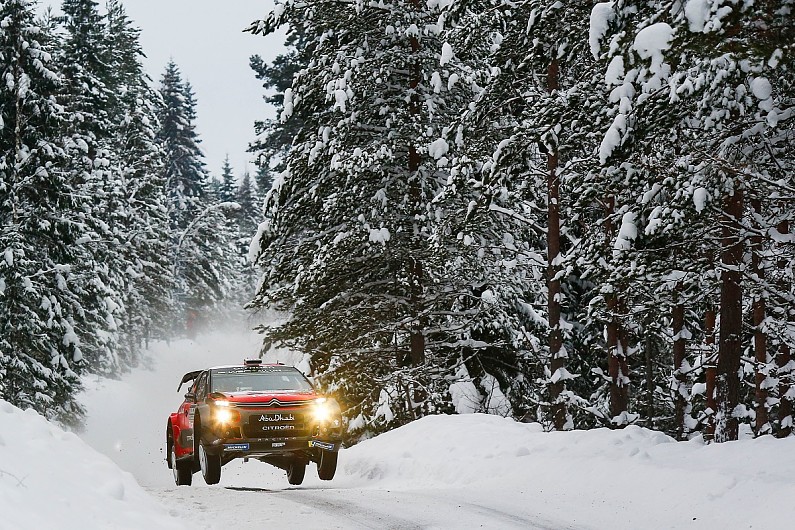 The unique nature of the WRC means it is the only series that visits far flung corners of the globe, encompassing the deep snow of Sweden to the dry, dusty heat of Turkey, with the latest developments in camera technology capturing the action against an array of breath-taking backdrops more at home in a travel documentary, none more so than at the carnival atmosphere of Mexico's ceremonial opener.
Not a moment is missed courtesy of jaw-dropping aerial angles, stage-side cameras, onboard videos, and useful graphics, while commentators and analysts provide the narrative of each rally and of the championship battle, with emotive interviews with the leading protagonists along the way, charting the ups and downs of a phenomenal season.
The official review of the 2018 FIA World Rally Championship is available from Duke Video for £16.99. | Product Code 4999.