When Fernando Alonso crashed his McLaren MP4-30 into the Barcelona circuit's Turn 3 wall during pre-season testing in 2015, it sent certain media circles into a frenzy of speculation over the possible cause.
McLaren stringently denied that the impact - which registered 30G at its peak - was the result of a car failure as its new star signing Alonso, lured from Ferrari by the prospect of McLaren-Honda domination, was transported to hospital with concussion-like symptoms after briefly losing consciousness.
As the rumour mill continued unabated, then-boss of McLaren Ron Dennis gave a press briefing elaborating further on the cause of the crash, but unintentionally added fuel to the fire. Contradicting the team's previous communications, Dennis affirmed that Alonso was "not even concussed", but was later forced to admit his mistake when Alonso was advised to miss the Melbourne season opener.
Dennis was lambasted at the time for being out of touch, but according to leading motorsport safety expert and former CART medical director Dr Stephen Olvey (below, left), a lack of understanding concerning the nuances of concussion is not uncommon.
"It's still a mysterious entity," says Olvey, a neurology specialist who created the safety team that travelled to every CART event. "We're chipping away, but we're still far from where it ought to be."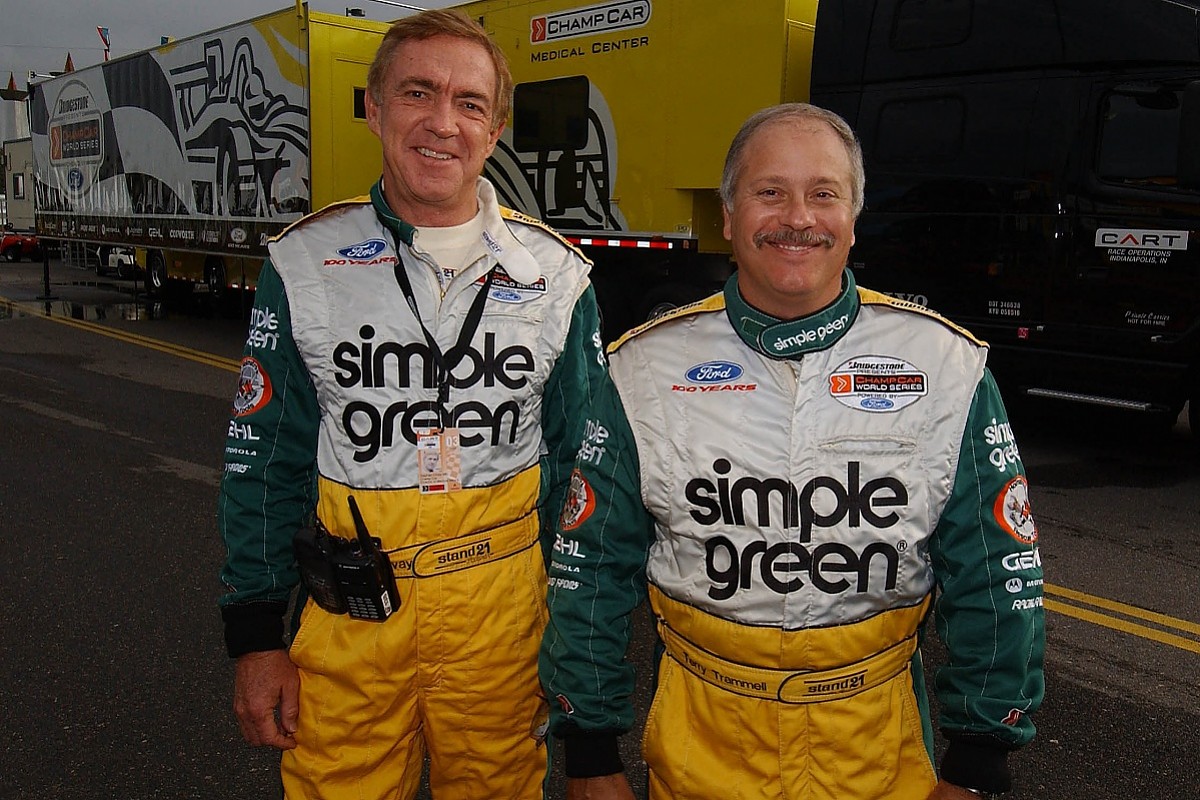 In a 40-year career that combined his love of motorsport with his day job in critical-care medicine, Olvey oversaw vast improvements to trackside provision of care, on-site medical facilities and driver's equipment. Notably, he championed the introduction of inner-ear accelerometers that measure the forces on the head in an impact, and lobbied CART to mandate use of the HANS device in 2001.
Although there will always be the potential for freak accidents, Olvey says the top tiers of single-seater racing have "reached a pretty good point" when it comes to protecting drivers from severe head injuries, thanks to higher cockpit sides, tighter-fitting headrests that limit the head's capacity for rotation, plus stronger, lighter helmets and the halo.
Yet no such consensus exists for the prevention of concussion, or mild traumatic brain injury, particularly in a motorsport context. Indeed, a 2017 report co-authored by Olvey in the Journal of Concussion recognised "growing public and professional concerns" regarding this "evolving problem".
"We've got the word out reasonably well that you don't have to hit your head to have a concussion, but it's not out there as good as it should be" Dr Stephen Olvey
While the implications of repeated concussions are clear to see from the NFL, with athletes at risk of developing a degenerative brain condition called chronic traumatic encephalopathy (CTE), the report acknowledged a "significant knowledge gap" regarding concussions in a motorsport environment, which is not helped by the "paucity of medical research in the field".
The historical reluctance of drivers to report concussions - retired NASCAR driver Dale Earnhardt Jr (below) admitted in 2018 that he had hidden as many as 20 concussions during his career - casts further doubt on the validity of existing published data, was also raised.
For Olvey, who retains his motorsport links as a member of the FIA Medical Commission, it's not only non-sanctioned or poorly sanctioned events at grassroots levels where there is significant room for improvement. Many misconceptions about concussion persist, including the notion that loss of consciousness is a prerequisite and that an impact to the head must have occurred.
The concussion that Dario Franchitti suffered in an aerial crash at Houston in 2013 was the result of his car spinning three times around its axis in 1.2 seconds and exerting massive force on the brain, rather than any sizeable blow.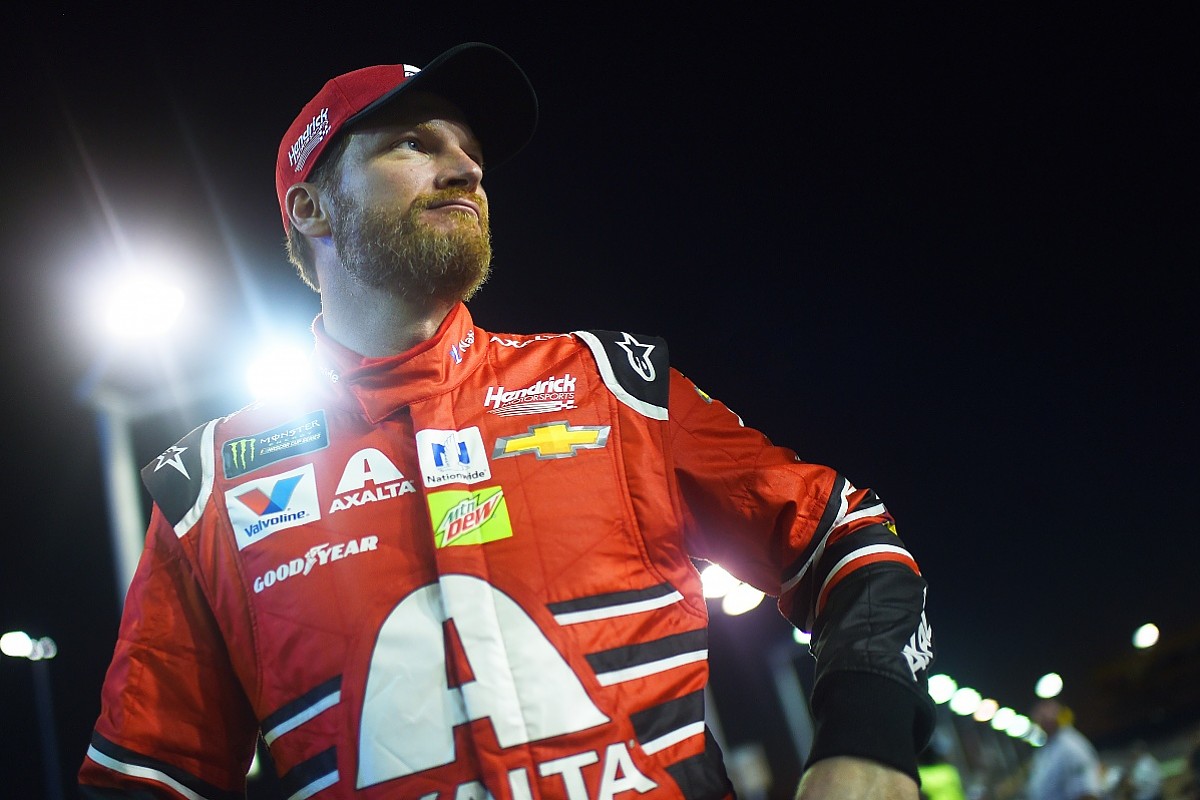 "His head never hit anything, there was no contact with his helmet at all, but the concussion he had was a result of the rotational acceleration that he had because of the car spinning so violently," says Olvey, whose advice compelled Franchitti to call it a day.
"I think almost everybody knows now that you don't have to have hit your head to have a concussion and it's angular acceleration that really causes the injury. We've got the word out reasonably well, but it's not out there as good as it should be."
Objective standards
Moreover, problems persist with no standardised method for the detection and treatment of concussions, nor guidelines covering when it is safe for a driver to return. The latter situation is partly explained by the fact that no two concussions are the same.
In his current role at the University of Miami Miller School of Medicine, Olvey oversees a concussion clinic for high school football players. While he estimates that 90% of the patients are released in a week to 10 days, others can take much longer, with 2-3% experiencing symptoms for over a year.
"In certain people it's more significant than others," Olvey explains.
"If you're going to have any kind of sports series where athletes can have a concussion and then you have to decide when it's safe for them to go back, you have to have something to go on because you can't treat every individual exactly the same."
The ImPACT test devised in 2001 by Dr Mark Lovell at the University of Pittsburgh has become the de facto diagnostic tool amid the absence of alternative neurocognitive test systems, but has never been officially ratified for motorsport.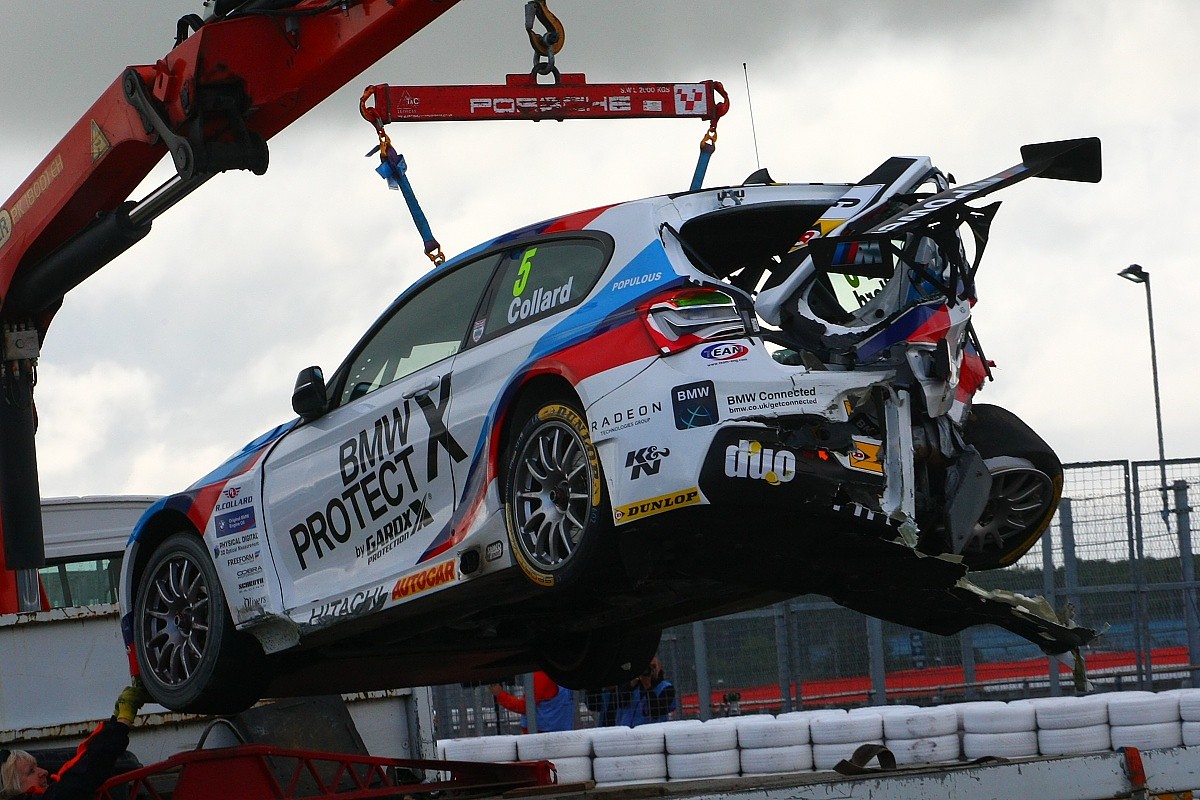 Doubts have also been cast over the reliability of the test - which compares scores in verbal and visual memory, visual-monitor processing speed and reaction time to a driver's pre-season baseline - with a body of data demonstrating that athletes can deliberately underperform in their baseline tests to minimise the difference in their post-injury scores.
The 2016 IndyCar season opener in St Petersburg underlined the challenges physicians face in making accurate judgements. After a brush with the wall in practice, Team Penske's Will Power rebounded to qualify on pole but was prevented from starting the race after showing concussion-like symptoms.
But these were later attributed to an inner-ear infection, rather than a concussion, after Olvey conducted further tests using a prototype of the I-PAS system, which was formally incorporated into IndyCar's concussion protocol in 2018.
"There's lots of reasons why the tools that we've been using might not have been best for our specific population" Dr. Naomi Deakin
The device, developed by Neuro Kinetics Inc (NKI), uses eye-tracking technology and measurement of reaction times to determine with greater accuracy if an injury has occurred and when it has returned to the baseline. But uptake for the I-PAS system, or 'goggle test', has been slow.
The I-PAS is now owned by Neurolign Technologies, which is targeting widescale use beyond the US. But until more test results arise, Olvey admits that "for a lot of people the jury is still out on whether it's as valuable as we think it may be".
Motorsport UK became one of the first national governing bodies to publish guidelines on the return-to-race decision in 2016. It stipulated that following a concussion, the competitor must take no further part in the event and surrender their licence to the clerk of the course, and may only have it returned after being formally cleared by a doctor. Others have followed suit, including Australian motorsport authority CAMS in 2018, using the slogan 'if in doubt, sit them out'.
But Olvey says there is "still a lot of conjecture" on when it's safe for drivers to return. "It's sort of up in the air," he says.
"It would be a huge step ahead for all sport where concussion is an issue to know exactly when it's OK to allow an athlete to go back and compete again and not risk having another concussion.
"But there's not a definite rule that we can use or a test that we can use that says, 'OK, now it's safe for you to go racing again'."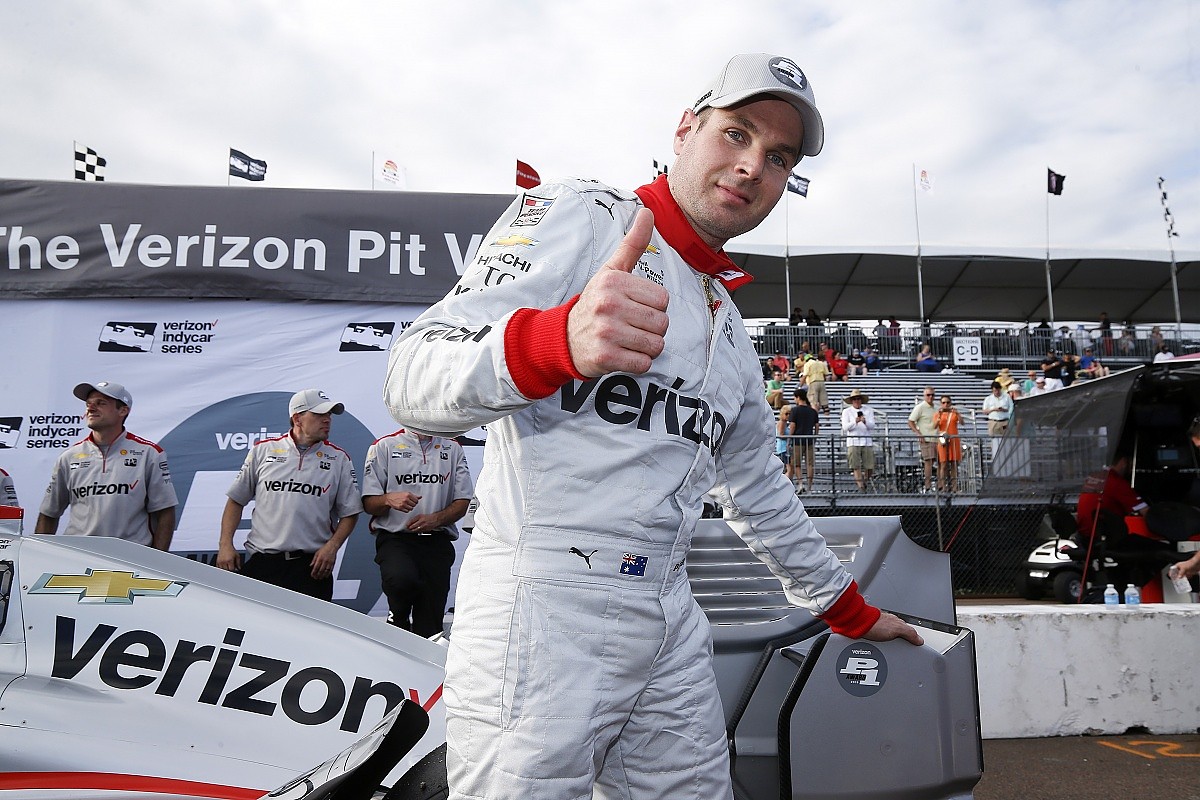 Optimism for the Future
Acquiring more data is imperative to gaining a greater insight, so Olvey welcomes the ongoing RESCUE-RACER project, launched by the FIA and funded by the FIA Foundation.
The co-authors of the 2017 report, Dr Naomi Deakin and Prof Peter Hutchinson at Cambridge University, coordinate the project on behalf of the FIA.
The study, using data from I-PAS, as well as new computerised assessments, saliva samples and an advanced MRI scan, aims to build decision-making protocols for trackside evaluation following incidents and to establish guidelines to assist medical professionals with determining when drivers are safe to return to competition. It will also involve corroborating existing concussion testing methods.
"There's lots of reasons why the tools that we've been using might not have been best for our specific population," says Deakin, referencing the ImPACT test.
"I think this study will answer those questions fairly quickly and will be able to evaluate the tools that we've been using and be able to point us in the direction of the new ones that we've been trialling."
RESCUE-RACER involves a baseline study of 50 UK-based racing drivers of different ages and disciplines, followed up with a global study of at least 20 drivers as they regain fitness after a concussion.
Deakin (below) says the response from drivers has been "absolutely phenomenal", and she was "overwhelmed" by the support received from the British Touring Car Championship paddock after putting out a call for volunteers at the end of the 2018 season.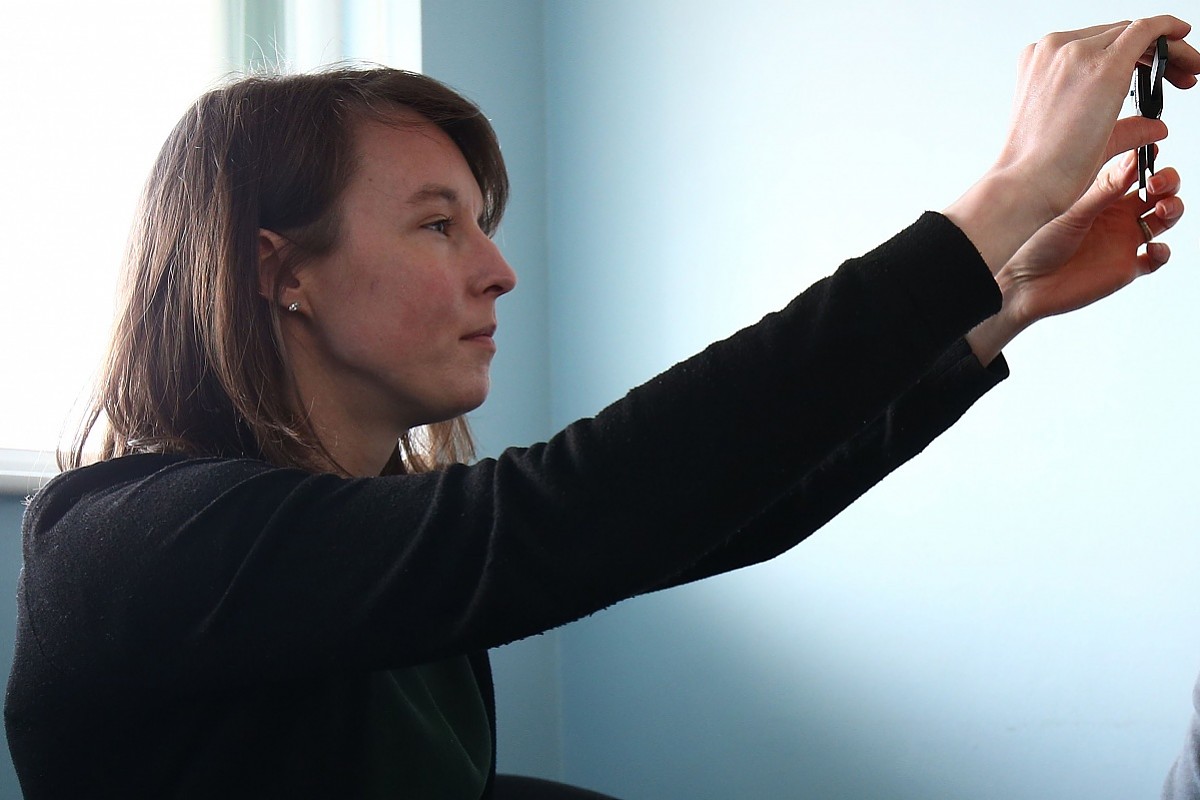 "They spontaneously and unanimously voted to come to Cambridge to participate," she says. "You expect a couple of people to be keen, but for drivers so scattered across the country to make that commitment and then follow through has been absolutely fantastic. They've really engaged with it."
The data collected in the RESCUE-RACER Study could have a wider benefit than just in motorsport, informing management of road traffic accident concussions
Deakin is wary of predicting the outcome of RESCUE-RACER, but reasons that because it's "the only prospective study looking at people and following them forward that's ever been done in motorsport", the industry could be on the cusp of "a whole new era for conducting research, so that is game-changing".
Olvey points out that "there's always going to be more and more to learn", and that the study will likely open the door to further studies, rather than offering definitive answers. "I don't think it's going to be the final answer," he says.
"But it's purpose is to head us in the right direction and give us a lot more information on the best ways to test for [concussion], diagnose it and then return to competition."
And as Deakin puts it, "that doesn't mean you haven't made any progress through the study itself", especially as the data collected could have a wider benefit than just in motorsport.
"It could really start to inform how we manage road traffic accident concussions and how we translate this new knowledge from motorsport into the public domain," she says.
Addressing the knowledge gap will be an ongoing process but, as RESCUE-RACER advances new understanding in competitors and physicians alike, there is reason for optimism that misinformation over concussions will soon be a thing of the past.

Who is Dr Naomi Deakin?
The "workhorse" of the RESCUE-RACER study, Dr Naomi Deakin, is a clinical research associate in the Department of Neurosurgery at the University of Cambridge. She became the third winner of the FIA's Watkins Scholarship in 2018, and the first medical professional to secure the prize.
The daughter of a mechanic - "I wasn't allowed to drive until I was able to take a car apart and put it back together again" - Deakin grew up a motorsport fan. She jokes that because she was born in a car, it was inevitable.
But it wasn't until a chance meeting with Prof Peter Hutchinson, chief medical officer for the British Grand Prix, that she realised she could combine her hobby with her career.
While completing her clinical training, Deakin conducted research at Silverstone into how people were injured and where they were sent afterwards. She observed that while the quality of care provided at circuits "was really high", clinicians were too preoccupied managing patients in front of them to work on motorsport-specific procedures.
"Nobody was actually fully rooted in this, dedicated to making it the best it could be," says Deakin.
That proved a powerful motivation to win the Watkins Scholarship, which laid the foundations for her involvement in RESCUE-RACER.
"Even if it was only for a year and I wasn't able to do any more than that, I'd be able to be fully embedded," she says, "and completely committed to making the absolute best of what we had and trying to improve that in the future."
If RESCUE-RACER achieves even half the desired effect, it will be a significant step in the right direction.
The RESCUE-RACER team is happy to see and advise motorsport competitors with concussion. To find out more about its work, or to volunteer for testing, visit rescueracer.org and Twitter @RESCUE_RACER