Colin Turkington's recent comment that his ultra-consistent British Touring Car Championship title-winning campaign in 2018 was "not the sexiest way to win a championship" was a fascinating insight into the mindset of racing drivers and the value they place on how they achieve success.
The Northern Irishman secured his third title in an attritional season that produced 17 different winners; he took to the top step of the podium only once in an elderly BMW 1 Series that was permanently laden with ballast and sluggish through the speed traps. But he relentlessly collected points and extracted the best from his package week after week.
"People would say to me at the end of last year, 'Excellent, great season, you did really well' and all of these things. But inside it didn't really feel like that," says Turkington, who won his fourth championship this year in dramatic circumstances when title rival Dan Cammish suffered a brake failure with two laps to go.
"I had 10 podiums, but with one win you don't necessarily feel like a champion driver."
But if winning a championship though consistency is 'boring', then what constitutes a 'sexy' way to do it? Few can rival John Surtees's 1964 Formula 1 world title success in the drama stakes as first Jim Clark, then Graham Hill lost out on the final lap in Mexico, although Lewis Hamilton snatching the 2008 crown from Felipe Massa on the final lap at Interlagos ran it close.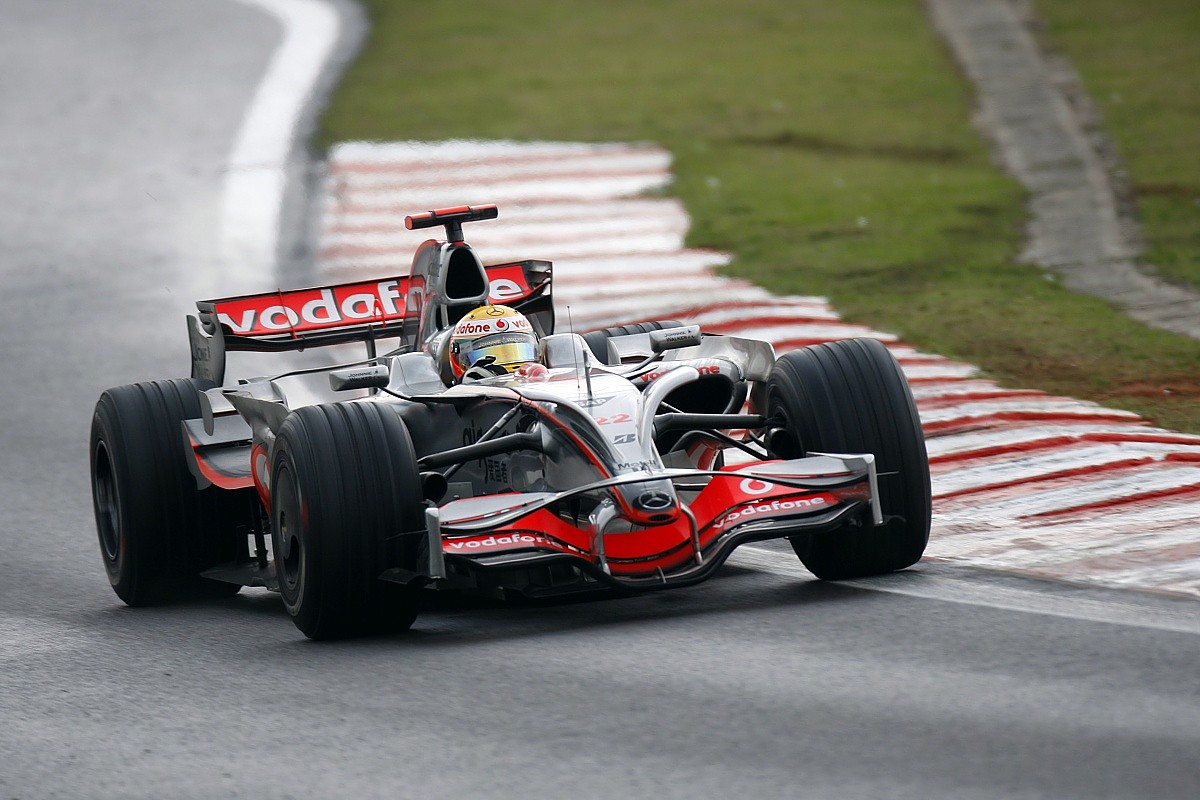 But in each case, the defeated adversary was no less deserving based on their performances that year - Massa won six times to Hamilton's five in 2008 and was denied a seventh victory only by a late engine failure in Hungary; Surtees only beat Hill in 1964 thanks to the unpopular dropped-scores rule and team-mate Lorenzo Bandini slowing dramatically to allow him through. So this can hardly be the standard to aim for.
Therefore, if we take the answer to simply be 'winning more than anyone else', then the skills required to do so - assuming the car isn't so superior that the driver requires minimal effort - aren't so different to what Turkington did last year. That involves excellence on the part of the driver and the team, so should not be easily dismissed.
A tough skill to master
As Mercedes sportscar ace and 2018 Blancpain GT Endurance champion Maro Engel puts it, "consistency is super-hard to achieve", because it involves making thousands of tiny decisions correctly in response to the fuel level reducing, tyres wearing away and track conditions evolving.
"As a professional you're expected to make much smaller mistakes which don't have as big consequences, or no consequences at all" Maro Engel
That was especially so during his two-season stint in Formula E, where the knowledge that he couldn't push to the limit on his warm-up laps to feel the level of grip - to avoid overstressing the tyres for qualifying - meant he was "constantly adapting to an unknown".
"Every corner is a constant fight against yourself and the car," says Engel, who managed a best finish of fourth with Venturi in Paris in 2018.
"We all make mistakes, but as a professional you're expected to make much smaller mistakes which don't have as big consequences, or no consequences at all. It's a coming-together of so many factors - if you would think about every one while driving you would go nuts!"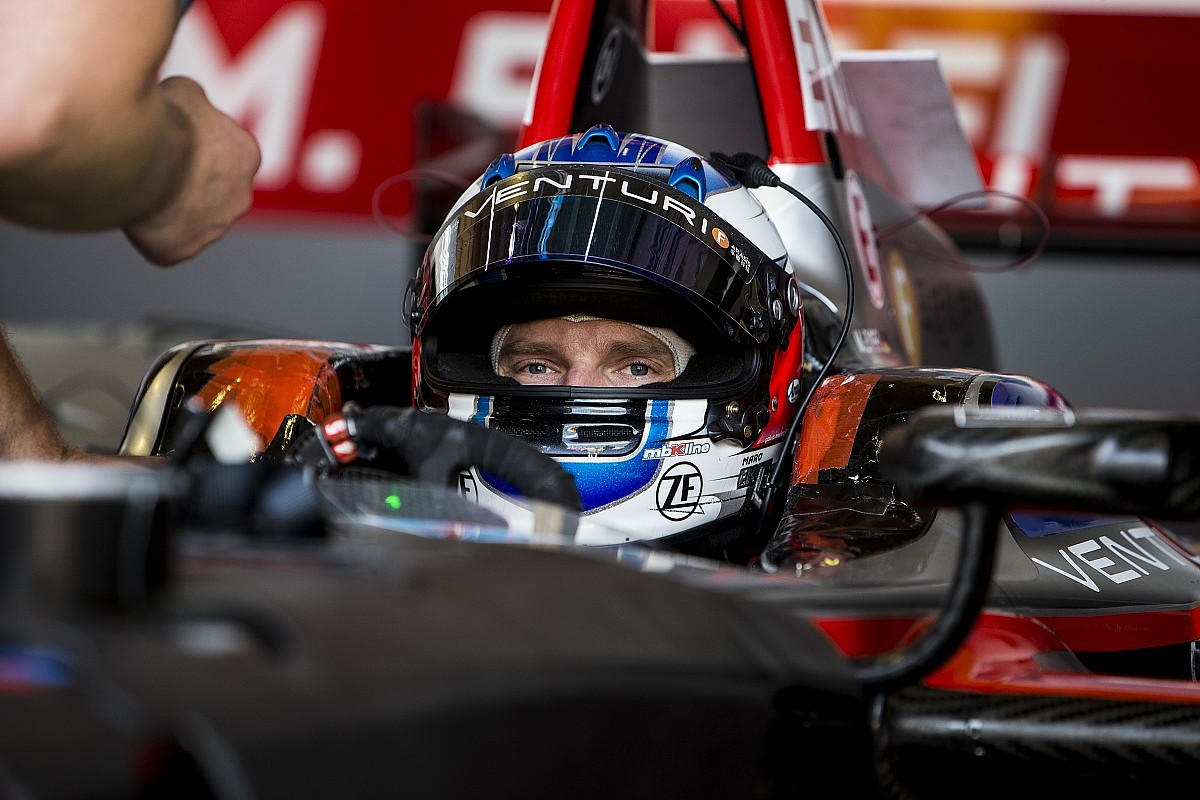 The perceived problem with consistency is that it involves a deliberate focus on managing risk rather than racing for wins, which seems contrary to the racer's job description. For one thing, it's a hard pitch for sponsors to buy into, and for another, consistency alone cannot make up for a lack of raw speed.
This is no less true of rallying than racing, despite the heightened level of risk involved with unforgiving trees lining the road and rocks waiting to catch out the unwary.
"At the end you still need to be the fastest driver," says six-time World Rally champion Sebastien Ogier.
"Being the fastest and not consistent won't help you to win the championship, but you will have more chance than if you are consistent and not fast!"
Yet there can be no arguing that speed without consistency is of limited use. Almost without exception, the very best drivers are also the most consistent; if they have just as many bad days as good, it stands to reason that their chances of winning a championship will be greatly weakened.
Ogier's uncanny ability to drag a strong result out of a difficult weekend goes some way to explaining his success and why former team-mate Jari-Matti Latvala - arguably every bit his equal on raw pace - has still to win a title.
The contrasting fortunes of NASCAR Cup racers Ryan Newman and Matt Kenseth in 2003 - the last year before the introduction of the first iteration of the playoffs - further underlines this point.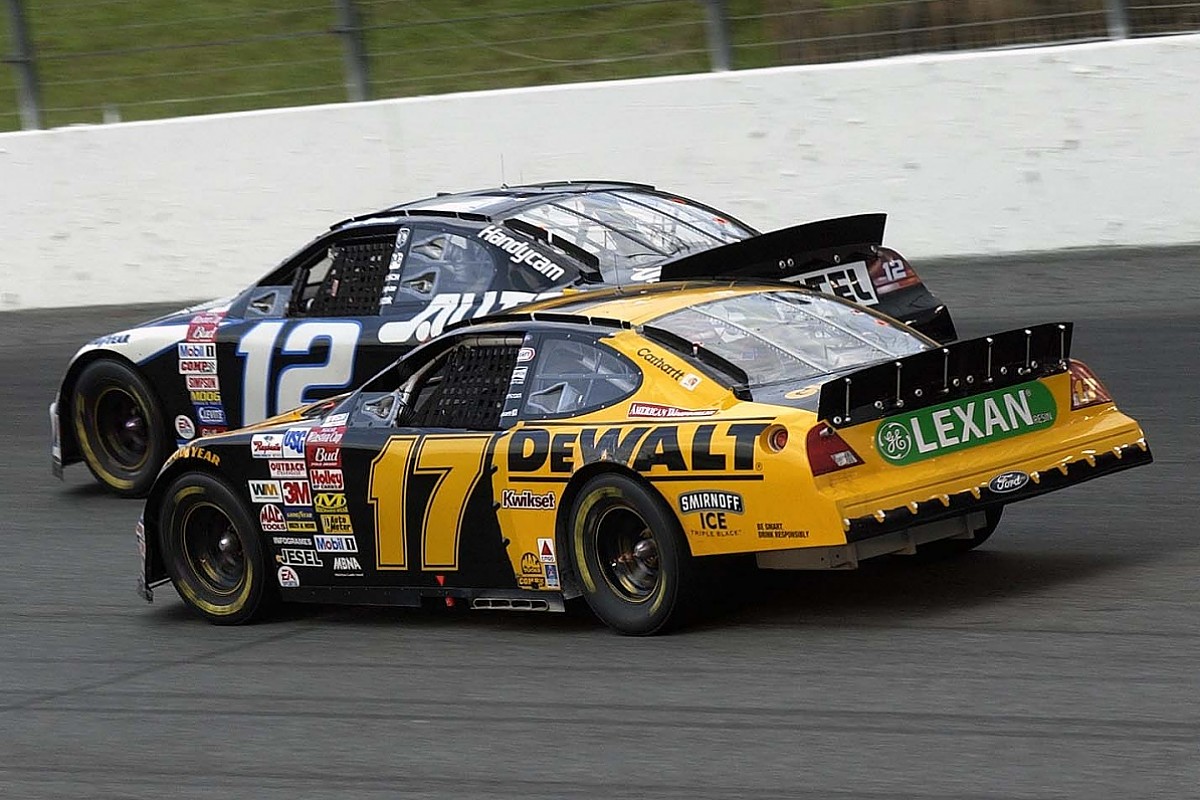 Newman, attempting to become the first man since Dale Earnhardt in 1980 to win the title the season after being crowned rookie of the year, won eight times to Kenseth's one, but finished 311 points behind in sixth place as Kenseth - who had finished eighth despite winning the most races (five) the previous year - wrapped up the title with a race to spare.
Newman's hopes were scuppered by a run of four races in the spring in which he placed 38th or lower, leaving him with too much ground to make up.
"Risk management probably does sound a bit boring," concedes Ray Mallock, a two-time British Formula Atlantic champion better known for running Yvan Muller, Laurent Aiello, Jason Plato and Rob Huff to title success in the British and World Touring Car championships with his RML team.
"I always took the maximum points I could from every race - you never saved points thinking, 'If I finish here, then I'll be all right'" Andy Priaulx
"But there's a real skill and an art to that, so it shouldn't be underestimated.
"In motorsport it's about achieving the longer-term objective, which typically is a championship. When it comes down to that last-lap decision, are you going to get those extra points squeezing through against the risk of going off?"
Huff was a fresh-faced rookie in the RML-run SEAT team in 2004 and then, after returning to the squad, he claimed the WTCC title with a Chevrolet Cruze in 2012. He had to learn the art of consistency before making his mark in tin-tops, and the same applies to Andy Priaulx.
The Guernseyman made a decision after his debut BTCC campaign with Honda in 2002 to focus on winning championships rather than races, which paid off handsomely when he moved to BMW. He beat Dirk Muller to the 2004 European Touring Car Championship crown, then added three world championships from 2005-07.
"The Gilles Villeneuve approach of coming in with three wheels hanging off and driving the arse off it is nice to see, and coming up through the ranks you go for the win at all costs," says Priaulx.
"But once you've proven yourself at all levels you want to win titles. For me, consistency is everything."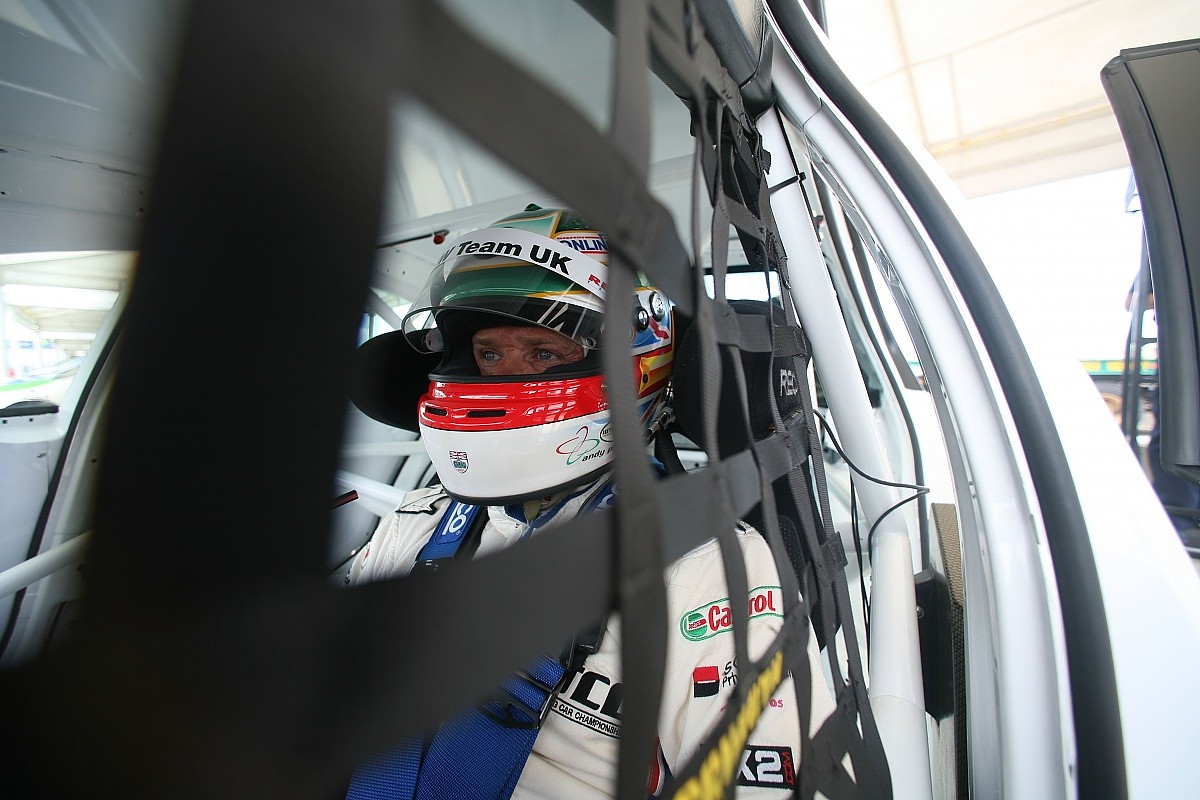 The other side to consistency
But consistency is not just about minimising risks and avoiding costly mistakes, although it undoubtedly helps. Witness Priaulx's WTCC victory at Monza in 2010, when Gabriele Tarquini and Huff both suffered final-lap punctures, allowing the BMW man through to win.
While Priaulx approached each weekend with the aim of scoring an average of 11.5 points from a possible 20 (points were awarded down to eighth, with 10 points for a win), he also made a conscious effort not to leave any available points on the table, mindful of the potential for mayhem in a reversed-grid race.
"I always took the maximum points I could from every race - you never saved points thinking, 'If I finish here, then I'll be all right'," Priaulx says.
"No, because will you finish the next race? You just don't know if you're going to make it through Turn 1. You needed to continually finish and optimise your performance, whether it's eighth or first."
More than a one-dimensional approach to a weekend, consistency is a state of mind that drivers can inhabit. For Mallock, it should be "a given" for top drivers regardless of the level of the equipment: "Whether it's at Le Mans, Spa or Brands Hatch, they should have the appropriate levels of fitness and stamina to do that, and the mindset side of having the personal discipline and motivation."
To Priaulx, adapting back to front-wheel-drive touring cars this year with Lynk & Co in the World Touring Car Cup, it's no coincidence that current team-mate Muller and reigning champion Tarquini - with a combined age of 107 - were both on the podium in the most recent round at Ningbo for precisely this reason.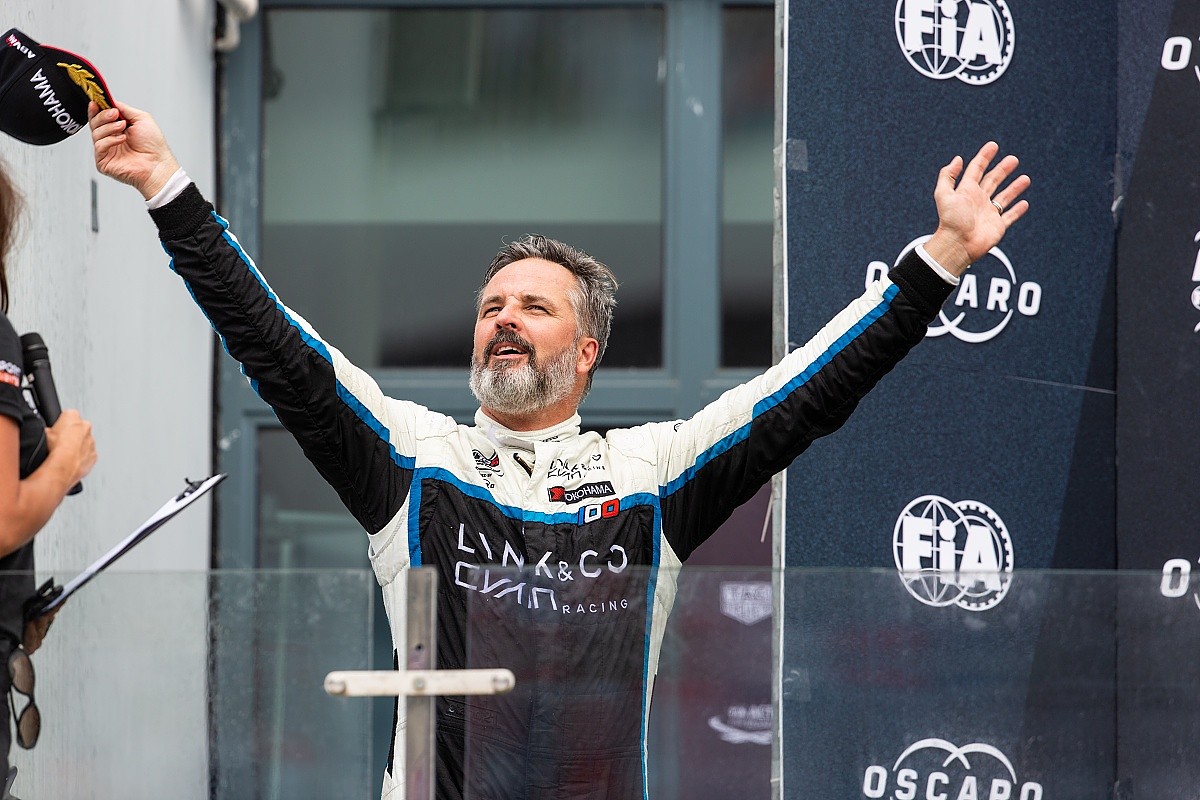 "You need to spend time with the champions because they go about their business like an accountant," says Priaulx.
"The guys that have had long careers, I haven't met one driver yet who isn't consistent in the way he works and always delivering the same. Look at Gabriele and how hard he's worked for his whole career. Even working with Yvan this year, you can see the same. He's 50 but he's dedicated, he's engaged."
Ogier's record on the powerstage, introduced to the WRC in 2011 to give drivers an incentive to push on the final stage and score extra points - typifies this businesslike approach to maximising points-scoring opportunities.
"When you start to think too much, most of the time it's even more difficult to achieve your targets." Sebastien Ogier
Aside from a costly mistake in Spain in 2015 when under no pressure from team-mate Andreas Mikkelsen, who inherited his first career victory when Ogier understeered into the barrier on a left-hand bend, the Frenchman has been the acknowledged powerstage master, with more than twice the number of wins held by nearest challenger Latvala.
Of the 31 maximum scores (rally and powerstage victory) in that time, Ogier has been responsible for 18 of them (58%), with Ott Tanak's five (16%) the next closest.
"We are always looking for perfection and to make the best of everything," says Ogier.
"We know that every point is counting. On the powerstage if you are the leader of the rally, you cannot go really maximum attack, but if the feeling is good you still need to drive fast to catch big points and sometimes it even means winning the stage as well."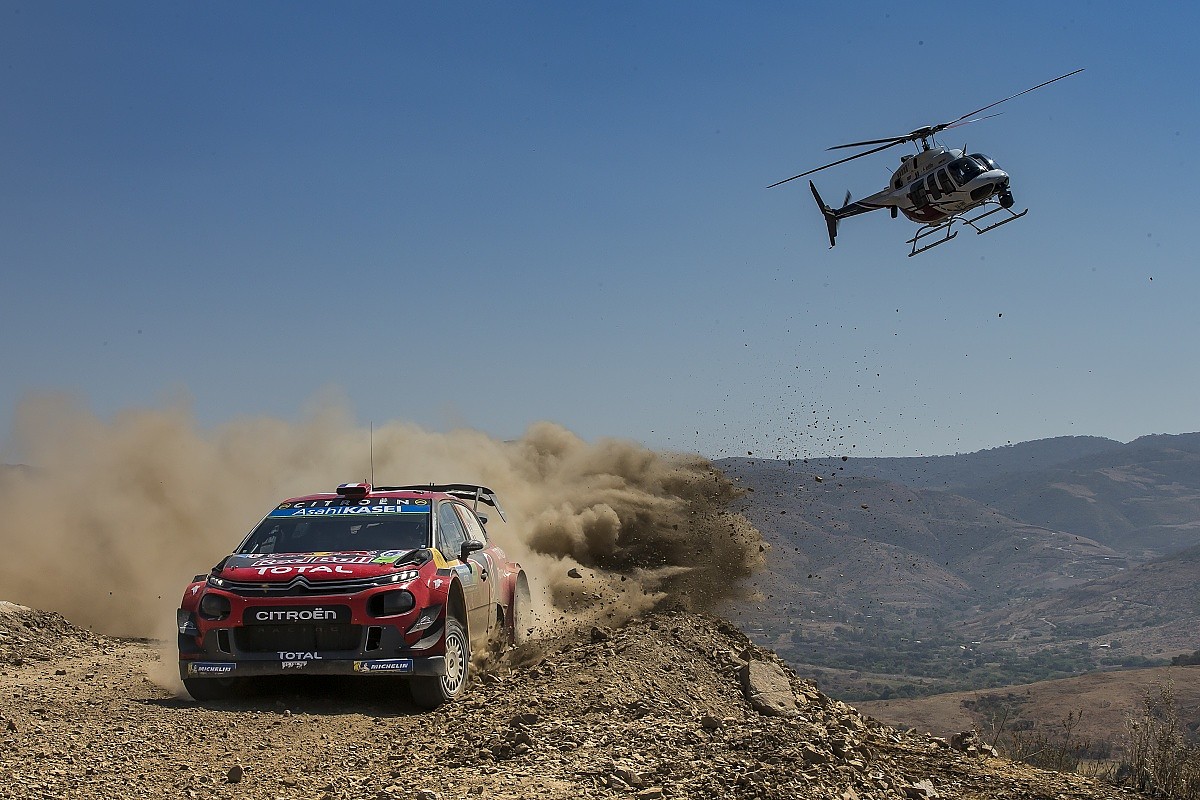 That becomes more difficult when the machinery is sub-standard, although it makes little practical difference to the driver's job. Engel had a chastening 2013 season in Australian Supercars when he typically found himself propping up the grid with team-mates Tim Slade and Lee Holdsworth in the underdeveloped Erebus E63 AMG - "it was like 26, 27, 28 for us!" - but the expectation on his shoulders that year was the same as for any of the series' top names.
"What's expected of you is that you can step into any given situation and drive the car to its capability," says Engel.
"You know when you go home on Sunday night whether you got everything out of the package or not, and that's also something the team and the manufacturers know. "We're talking about banging in one lap after the other where the team thinks the stopwatch is broken. The aim needs to always be to get the best possible performance out of your package."
Mind control - the key to consistency
This is easier said than done. Despite winning five times in the 2006 WTCC to once in 2005, Priaulx scored 28 points fewer in 2006 and only beat Jorg Muller by a single point courtesy of an eighth place from the back of the grid at Valencia. Compared to the intensity of a title-decider, he finds that all-out approach where there is nothing to lose "easy".
"Consistency under pressure when it really matters is an art," says Priaulx, who sealed all three of his WTCC titles on the tricky streets of Macau.
"It's OK when things are going well, but can you do it with cars around you and the world championship is on the line? That's when you need consistency."
In last year's three-way WRC decider in Australia, the pressure on Ogier was greater than he had faced in any of his previous five world championship tilts, and having to 'clean' the road as pre-event championship leader meant he languished in the lower reaches of the top 10 early on.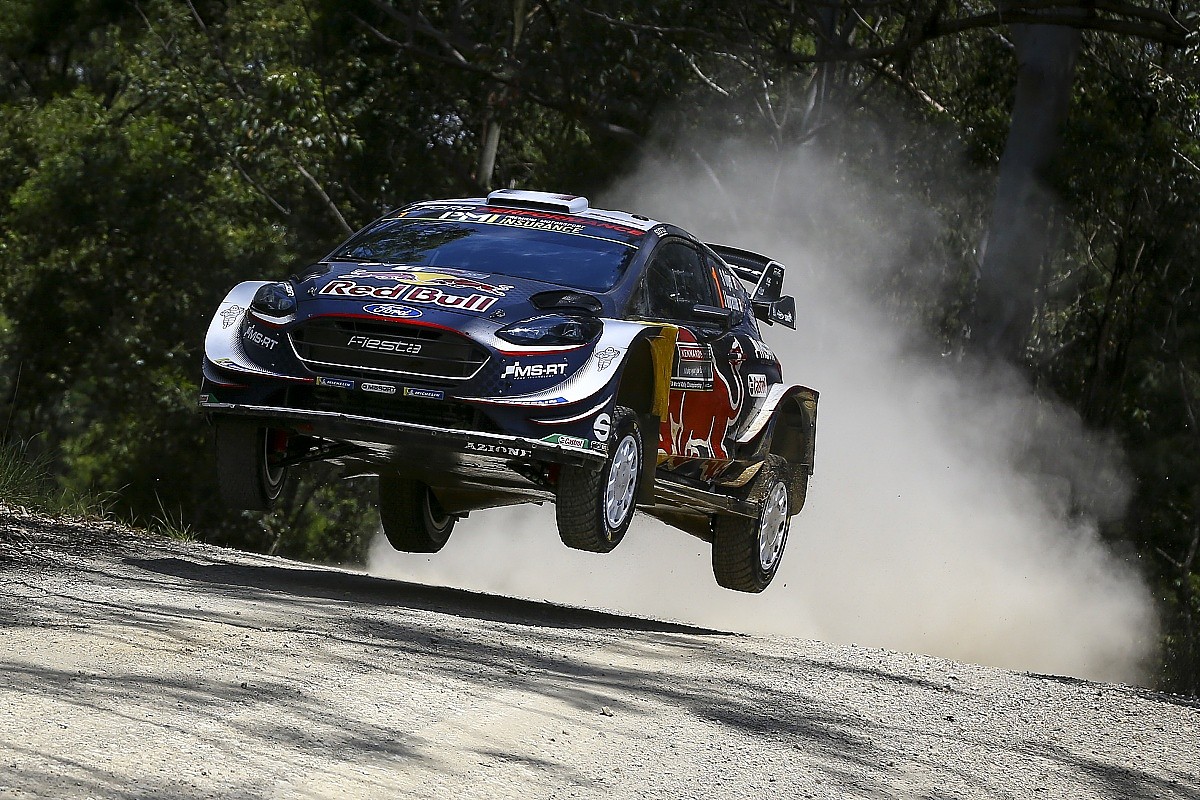 Where Thierry Neuville and Tanak both crashed, Ogier used all of his experience to come out on top, but approaching the event with the title on the line meant it was anything but straightforward.
"The easiest is to give everything you have," Ogier agrees. "When you start to think too much, most of the time it's even more difficult to achieve your targets."
The contrast couldn't have been greater from his Volkswagen days, where the Polo was clearly the class of the field and Ogier could expect to challenge despite his frequent protestations ahead of dry gravel rallies that running first on the road would make it impossible to be competitive.
"I never had one weekend where I was motivated and the next weekend I wasn't" Priaulx
In 2013, his first year with VW, Ogier won nine rallies out of 13 and finished the year over 100 points ahead of Neuville.
"There were some days where for sure it was easier to be consistent," admits Ogier.
"When you find yourself in a position where you feel really comfortable in the car, things are a little easier.
"I know this feeling and sometimes you don't need to drive 100%. You can't drive 100% the whole rally championship anyway, even if you have the best car. You need to use your head a lot."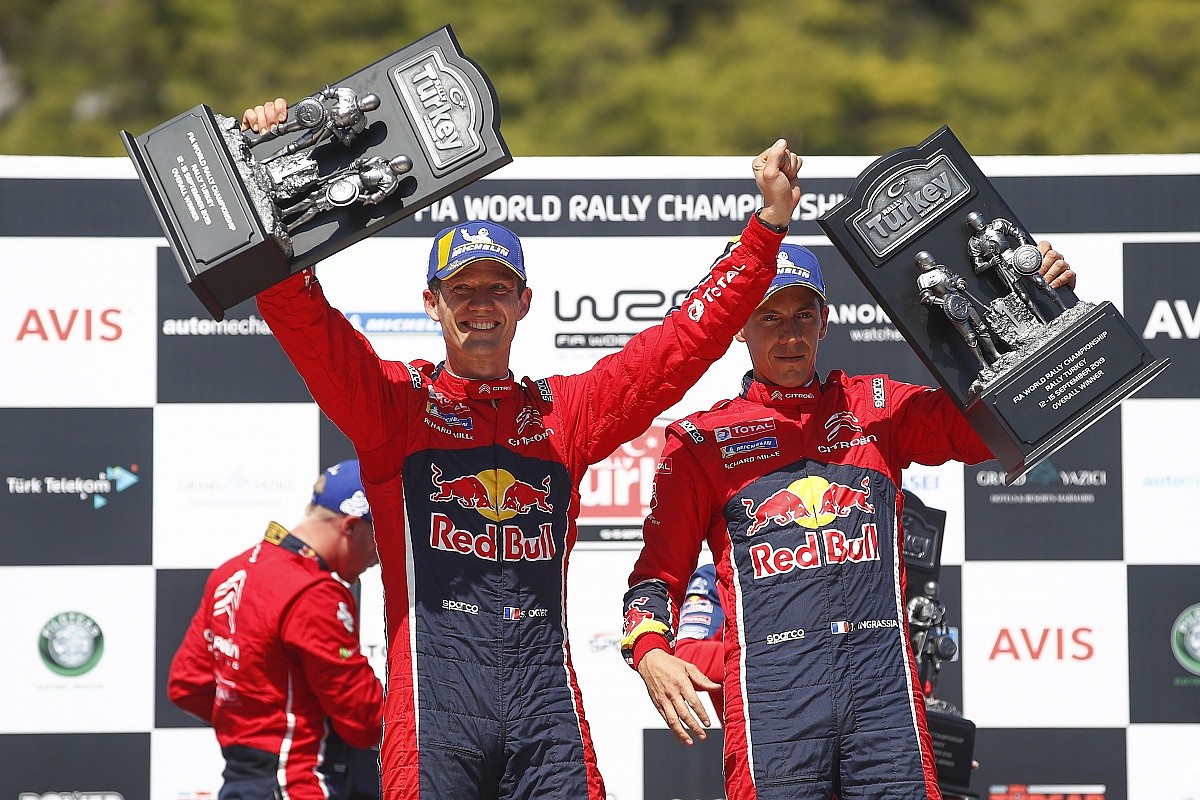 The mental aspect was particularly important to Priaulx, who found that consistency was the result of rigorous preparation and being "clinical" in his feedback, which he continued after leaving BMW to join Ford in endurance racing.
"The way I prepared, it was always the same," he says.
"I never had one weekend where I was motivated and the next weekend I wasn't. [Former head of BMW Motorsport Dr Mario] Theissen always used to say I was at that time the Michael Schumacher of touring cars.
"I take a consistent approach to the whole season and deliver at the same intensity all of the time. That's what's hard about motor racing because if you're a boxer, you train for your fight and then afterwards you relax, whereas racing requires that level of concentration and intensity over the entire season.
"To have that absolute laser focus of going for the bullseye every weekend, I don't know that there's another sport like it."
Engel has become a specialist at concentrating an entire season's worth of consistency into a 24-hour period and enjoyed his finest hour at the hail-interrupted Nurburgring 24 Hours in 2016, when he drove two Black Falcon-entered Mercedes for "12 or 13 hours or something".
After completing his final stint in the #9 car he had qualified on pole and which eventually finished fourth, Engel returned to the wheel of the second-placed #4 car for a full stint of qualifying laps that forced leader Christian Hohenadel - who was trying to make it to the end at a reduced pace without making an extra stop - to increase his pace, and make a splash-and-dash.
Despite the state of his bloodshot eyes - "If that had been the day I met my wife, she would have turned me down!" - Engel kept up a relentless pace and latched onto Hohenadel, before ambushing the HTP Mercedes on the final lap to take victory.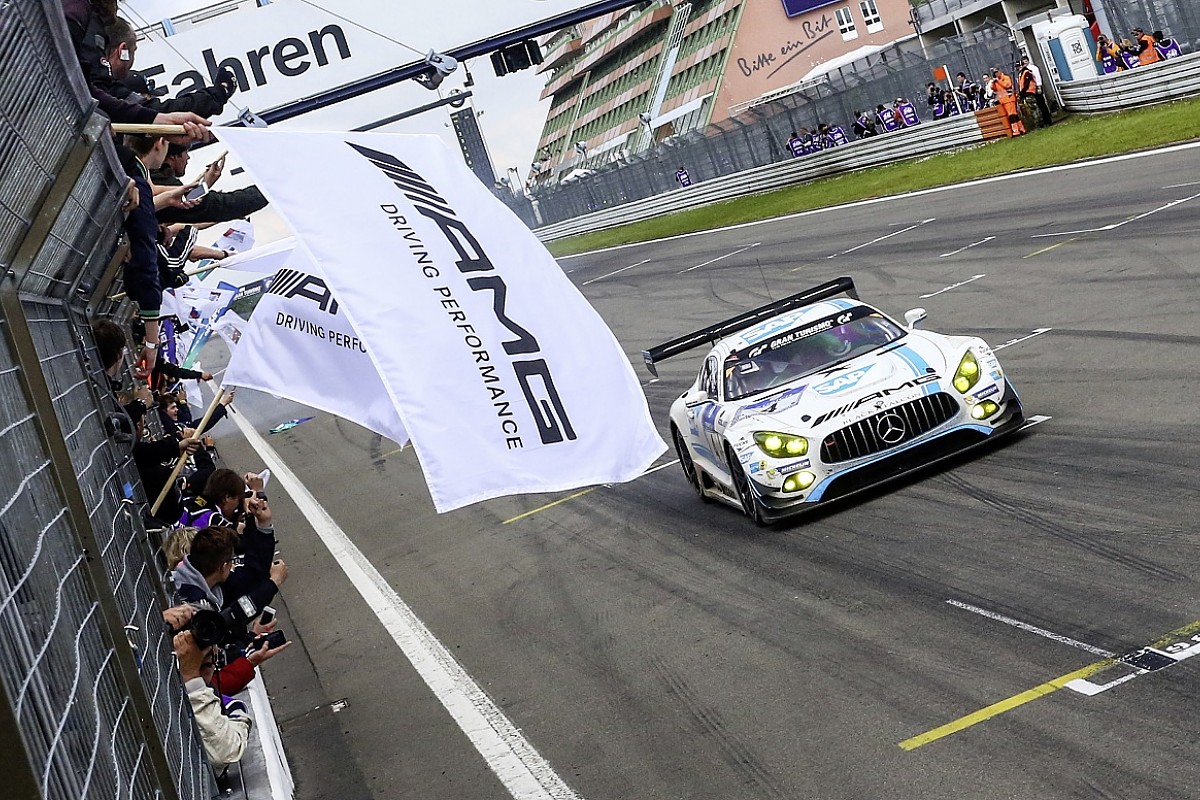 "I think in these situations it does help to focus on what's essentially important and to blend out anything which isn't," he says. "It probably comes down to just having a clear aim and not thinking about anything other than trying to execute as well as possible.
"It's what all sportsmen search for, having a complete blank sheet of paper in your mind - that one thing you're focusing on and nothing else matters. It really helps to extract performance when you've been battling for 23 hours."
"You do need to approach every race with the same mindset of trying to get the best result, but obviously trim down the potential risk of losing a result" Engel
As Engel points out, the Nurburgring 24 "is not a championship and won't happen again for another 12 months", but that doesn't necessarily demand a different approach to a regular round of the Blancpain GT championship or Intercontinental GT Challenge.
"Apart from managing that risk a little bit when you're fighting another car, maybe also when the conditions are extremely risky, it doesn't really change too much," says Engel.
"You do need to approach every race with the same mindset of trying to get the best result, but obviously trim down the potential risk of losing a result."
Consistency may not be the most fashionable way to win and it's certainly not guaranteed to win people's adulation. But when mixed with good application and speed, it's a mechanism for success - and that's what the history books show.
Priaulx found that his success didn't make him popular - "If you're winning, people won't like you, simple as that" - but would he change any of it? Of course not. "Nobody can say it was luck or that it was just the reversed grid or whatever," says Priaulx.
"Everyone else had the same choice, but many drivers couldn't do that because they couldn't deliver a consistent performance. I only won one race in 2005, but everybody remembers the champion."