Racing drivers love driving racing cars - there's nothing revealing about that. But the relationship between driver and car isn't always straightforward and almost every professional racer will at some point in their career have to grapple with cars possessing 'diva' characteristics - as Toto Wolff famously described the 2017 Mercedes W08 - that force them to dig deep and think outside the box.
But while the W08 was awkward to master, it was still a championship winning car and competitive from the outset - and a better design than most drivers will get their hands on at any point in their careers. To find the real 'divas', you generally have to go further down the grid.
Endurance racing veteran Pedro Lamy has experienced both ends of the scale, from the sublime Peugeot 908 and Maserati MC12 to the infamous Mercedes CLR, which spat his team-mate Peter Dumbreck into the Le Mans trees in 1999.
Lamy was unfortunate enough to get his big Formula 1 break in a car he describes as "one of the most difficult" of his career. In 1993, aged 21, the Portuguese driver was drafted into Team Lotus to replace the injured Alex Zanardi, whose 107B had suffered an active suspension failure ascending Eau Rouge during practice for the Belgian Grand Prix.
Lotus finished sixth in the constructors' championship that year, but it was hardly the ideal car for an F1 rookie.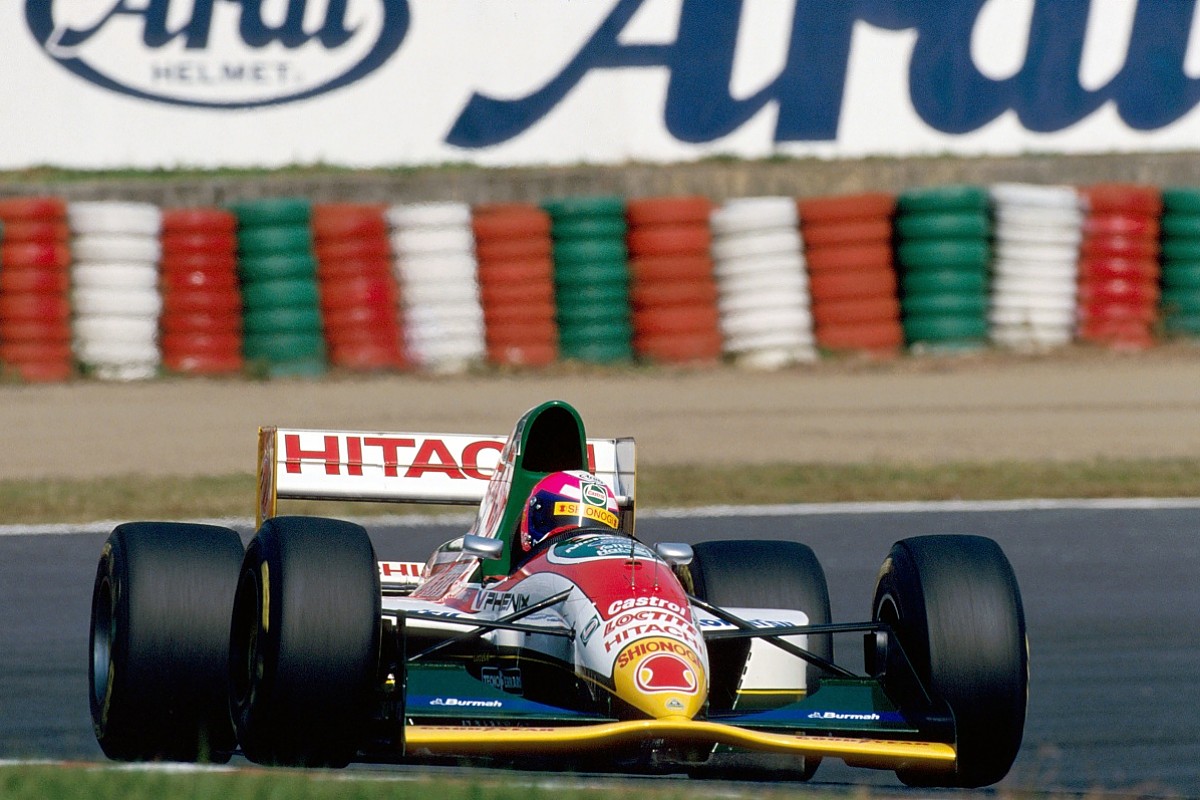 "You couldn't trust the active suspension completely, you didn't know exactly what the car was planning," recalls Lamy, now a regular in the World Endurance Championship with Aston Martin.
"One lap the car would react one way and the next lap it would react differently. It was difficult to get the confidence and push."
Persevering with a confidence-sapping car is equally familiar to Indian trailblazer Narian Karthikeyan, whose diverse CV includes a stint in the NASCAR Truck Series in a Chevrolet Silverado in 2010.
Lured by the prospect of being on the grid for his nation's inaugural Grand Prix in 2011, Karthikeyan returned to F1 for the first time since 2005 with Spanish minnow HRT and stayed on in 2012 to drive the F112.
"You never knew what was going to break on the car, so I never pushed more than 90%" Narain Karthikeyan
But the underfunded outfit's struggles went beyond a severe lack of downforce to a degree where reliability was a serious issue.
"The car was an absolute disaster," says Karthikeyan. "I never really enjoyed it, the motivation went down quickly and I was asking myself 'why am I here?'"
Neither HRT qualified for the 2012 Australian GP - Karthikeyan's DRS system wasn't working - while he also had a brake failure in Korea and a hydraulics failure in Abu Dhabi, where he was rear-ended by Nico Rosberg.
"I was scared to drive the car, it became dangerous for myself and others on track," adds Karthikeyan. "You never knew what was going to break on the car, so I never pushed more than 90%."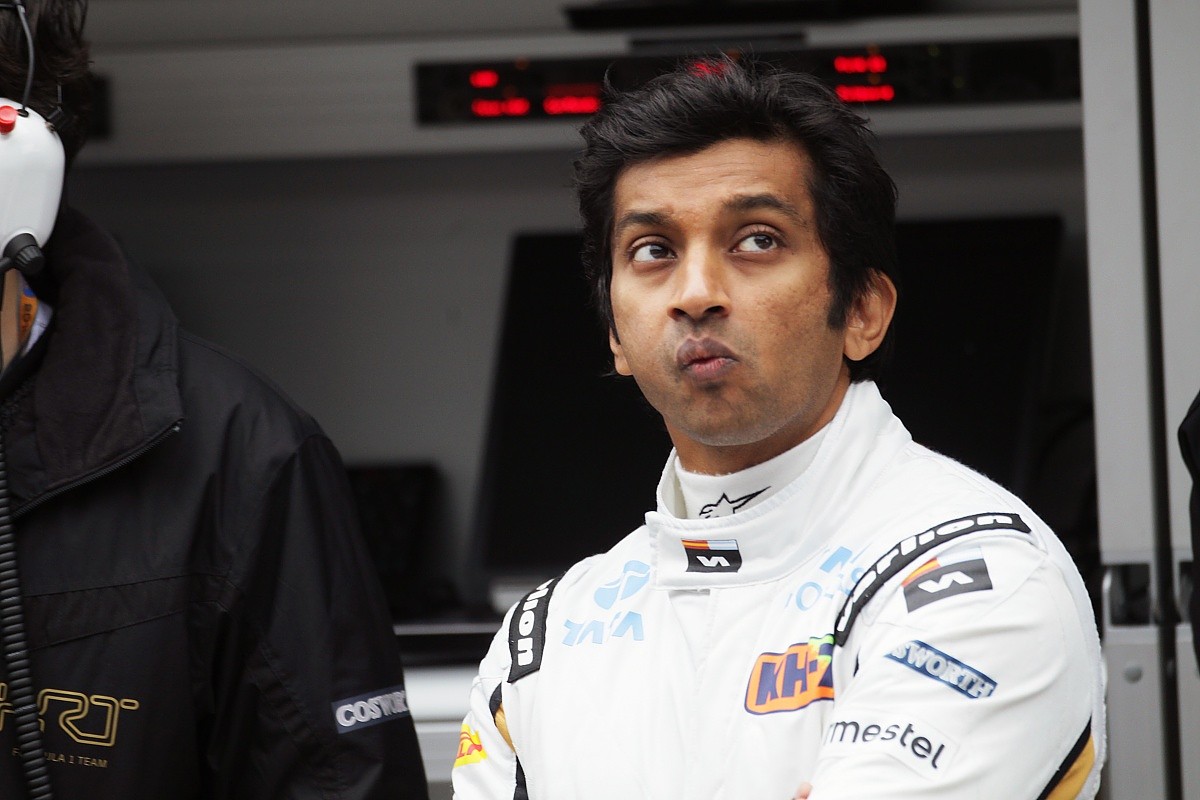 So-called 'diva' cars are often associated with handling imbalances, but it's not only unpredictable cars that can inhibit the drivers' ability to push.
By the time sportscar stalwart Jeroen Bleekemolen got his hands on the Chrysler Viper GTS-R in the 2001 FIA GT season - four years after Lamy had won the GT2 title in it - the car was still quick, but its eye-watering cockpit temperatures hadn't been resolved.
"Pretty much every race the rubber of your racing shoes melted because the exhaust was running right near the pedal box," says Bleekemolen.
"The throttle and brake pedals were really hot, so you got blisters on your feet. Even the gear leaver was so hot that you couldn't touch it anymore. There were a few races where you were completely done!"
When dealing with awkward cars, drivers are somewhat limited by their inherent traits - a car with the handling characteristics of a boat is not going to be transformed into a pacesetter overnight - but there are steps drivers can take to avoid leaving any scraps of performance on the table. For one, as Lamy points out, "the fitter you are, the better you feel in the car."
Karthikeyan admits that he didn't take fitness seriously enough in his early career, but this changed when he moved from Formula 3 to Formula Nippon in 2001, driving a Reynard 99L that wasn't blessed with power steering.
"You had to be really fit to drive those cars," says Karthikeyan, whose Impul team-mate Satoshi Motoyama won his second of four Nippon titles that year.
"I struggled a lot just to keep the steering input in. Sometimes I could qualify well but couldn't drive well in the races, so I had to work my ass off in the gym."
Dutchman Bleekemolen was one of few overseas guest drivers who showed well enough in Australian Supercars' popular Gold Coast 600 invitationals in 2011 and '12 to be asked back for the Bathurst 1000, where he and Shane van Gisbergen finished 11th in 2013.
"I drove so many cars early in my career that challenged me to feel what the car is acting like and what the best way to be quick is" Jeroen Bleekemolen
He attributes his quick adaption to the V8s - "the most difficult cars you can imagine, lots of power but no grip" - and to the Porsche Supercup, where he scored a podium on his debut weekend at Indianapolis in 2005, to identifying the key traits of the car and working out how to use them.
That's a useful skill for optimising any car but especially so in one-make racing.
"Braking technique, doing the blip, was key to being quick [in the Porsche]," recalls Bleekemolen, who won the Supercup title in 2008 and '09.
"We had ceramic brakes that would lock up easily. Compared to GT3s now it was really hard work, a lot of good drivers never got any results.
"It was difficult but because I drove so many cars early in my career, jumping from A1GP to a Clio or a Mini and back, that challenged me to feel what the car is acting like and what the best way to be quick is."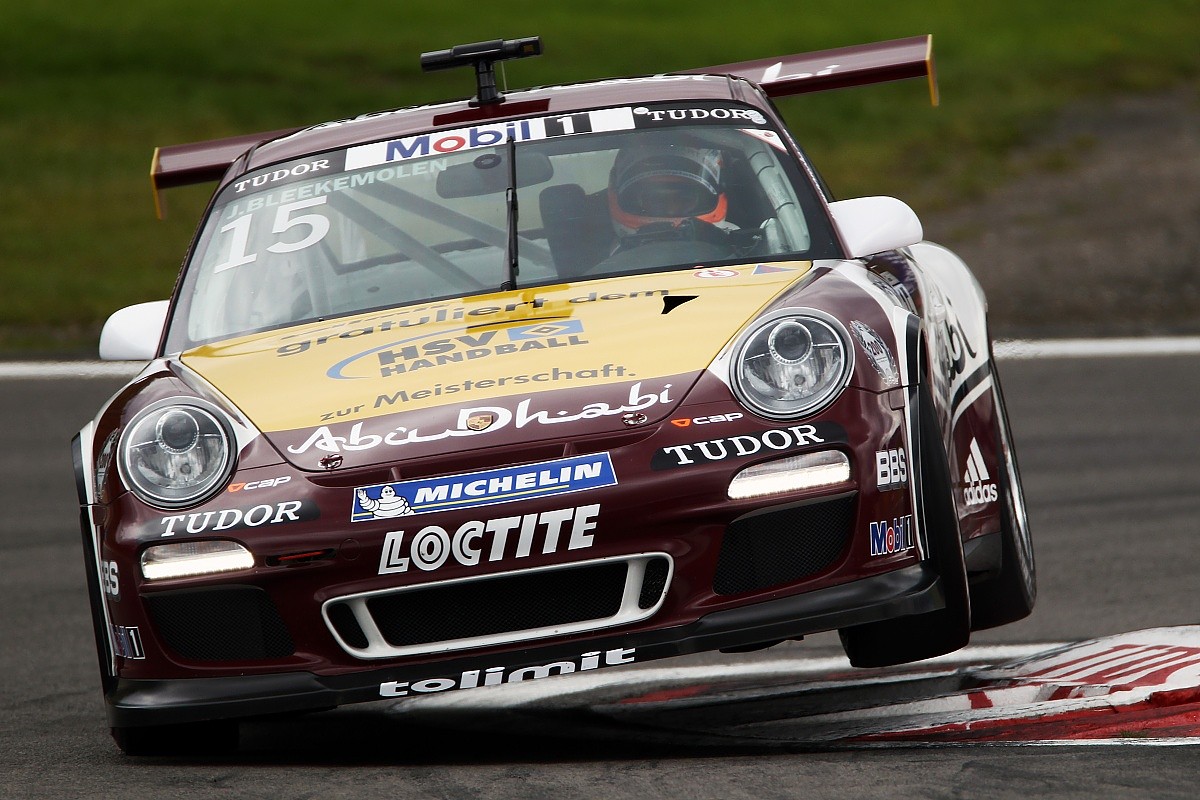 According to Lamy, even a subtle shift in mentality can also make a positive difference. He regards every car that is uncompetitive as difficult, but by the same token acknowledges that difficult cars can often be among the quickest.
Sure enough, Lamy only has fond memories of the Viper with which he won back-to-back Nurburgring 24 Hours in 2001 and '02. "It's like going to rental karts, even if there's not enough power, you just try to optimise what you have and make the best of it," Lamy says.
"You always have cars that are difficult in some moments of a weekend and you think it's impossible, but then you change the set-up and it becomes OK to drive. I always try to be positive."
However 'diva-like' a car is, when a driver learns to master it they can form lasting memories sweet enough to make up for cramps, blisters and melted boot soles. Just don't ask Karthikeyan to step back into the F112...
This article appears in the latest edition of Autosport Performance, our bi-monthly magazine supplement and regular online series that gives racers the knowledge, skills and tools they need to improve themselves