I expect some people will disagree with me, but NASCAR is probably the toughest form of racing to win in the world. Sure, it's hard to reach Formula 1 and get into a winning position, but oval racing is such a specialised skill and the racing out there is so close that if you're not in the right ballpark, you're nowhere.
People will dismiss the racing and say, 'It's only two corners', but, as AJ Foyt used to say, 'That means you've only got two places where you can make up time' - although I recall Mario Andretti once congratulating Foyt on his speed down the straightaway; I'm not sure what he meant by that!
When I started in the Busch Series (NASCAR's second tier), I was testing at the old Rockingham one-mile oval in North Carolina, which was steeply banked, so you had to brake for the turns, but it was still fast. I was sitting on the tail of Mark Martin and doing pretty much the same speed, so I was quite pleased with that.
The pole time was something like a 24.0s or a 23.9s, but there would only be two tenths separating the top guys from the middle of the field and the last qualifiers would be in the high 24s. Suddenly it dawned on me - this is close!
In those days you had to qualify for the Busch Series races because it was massively oversubscribed, and it's still the same at some races now. Normally you would get two laps to qualify, but sometimes if the schedule was running behind then it would be one lap, and that was really tough.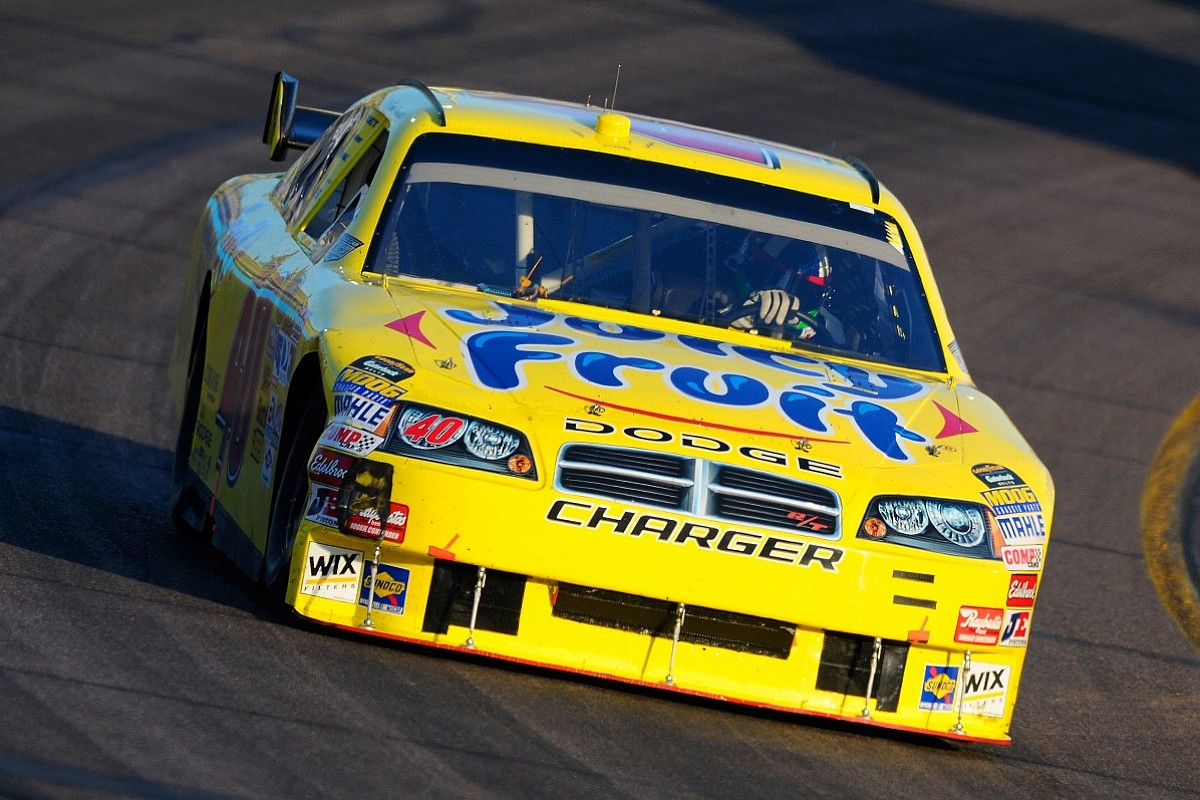 You would be on brand-new tyres that felt like they were made out of concrete and were stone cold, so you'd still be wheelspinning on the back straight as you changed from third to fourth. But you had to be committed for the exit of Turn 4 to start the lap - that had to be the fastest lap you did all weekend. If you were lucky, you might get a second lap in.
It was the toughest form of qualifying I ever came across. It's so alien, and a number of great drivers have had trouble adapting.
You've got to have people on the racetrack that you trust, because you're running wheel to wheel and there is no margin for error
Dario Franchitti (pictured above) was the reigning IndyCar champion when he went to NASCAR in 2008 and that didn't work out so well. Kimi Raikkonen only qualified 31st for his Truck race at Charlotte in 2011 and finished 15th. That makes it all the more impressive when someone like Marcos Ambrose moves across from a conventional circuit racing background and settles in.
It's very easy to find yourself 31st or 26th and, unlike any other form of racing, car control is not a factor. If you need car control on an oval, then it means you're in trouble.
At Indianapolis, they often say there are two sorts of drivers - those who have hit the wall and those who are going to hit the wall, and that's your lot. It's not something that you can just develop a feel for; three or four laps and you get it together.
It's very tough, especially in a race situation when you will be two or three wide. In those scenarios you've got to have people on the racetrack that you trust, because you're running wheel to wheel and there is no margin for error, far more so than in circuit racing.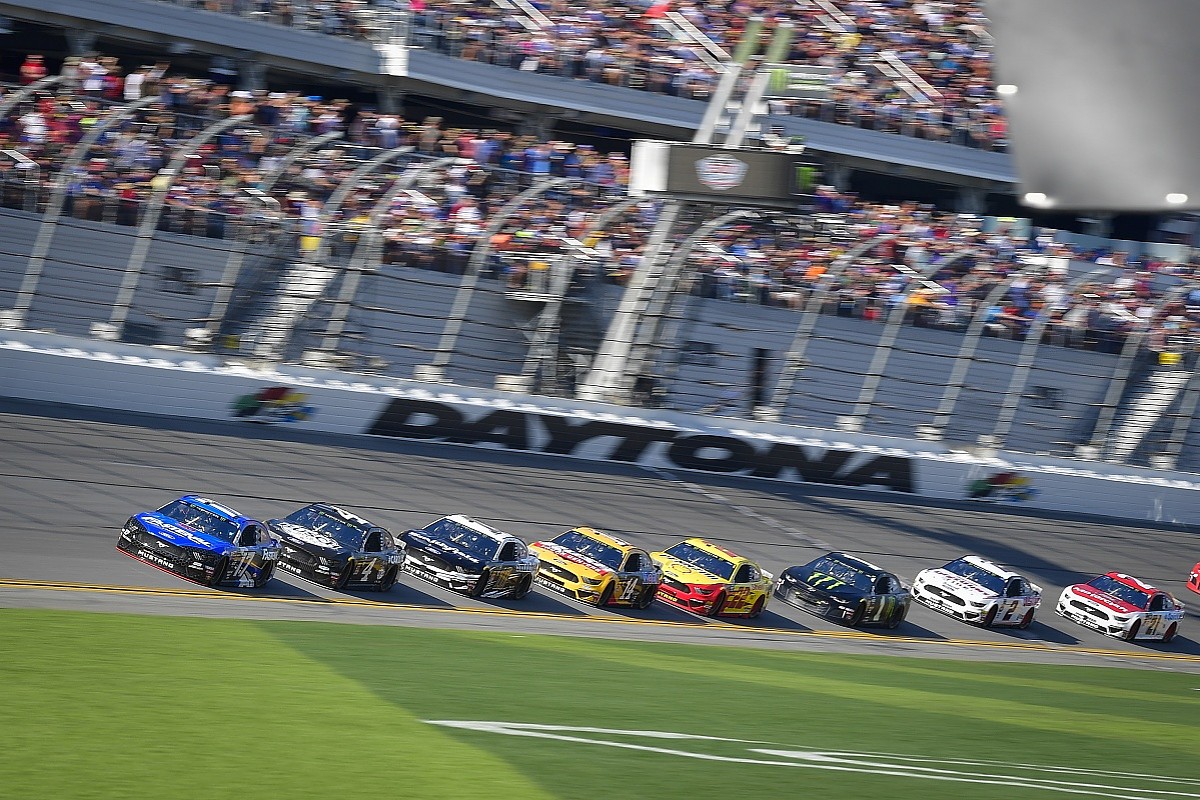 On the superspeedways, everything relies on the tow. Everyone runs round in a single-file line - usually on the top - but the other line can work too as long as there's enough rubber down. When you fall out of line, you've got to have three or four other drivers all go with you to get a good draft and make it work.
But if you don't have those relationships, you'll get hung out to dry. People need to know they can work with you.
When I started, I was the only foreign driver who had a NASCAR licence. I remember the guy running the team said to me, 'If you're from the North you're from the North, if you're from the South you're from the South, and if you're from California you ain't really from anywhere. But you Rob ain't even from California!'
It was a different world, but you need to get on with it. I had a couple of scrapes on track, but nothing like Cale Yarborough and Donny Allison at Daytona in 1979!
Set-up is absolutely critical on the ovals to make sure you have a car you can work with over the long race distances. If you're running at a one-mile oval and have the tiniest bit of oversteer, or the car is a bit loose, it will cost you a lot of time because that corner goes on for 30% of your lap. Then you've got another one, so that's 60%, and it soon adds up.
After Skip Barber in 1990, I moved up to Indy Lights for '91 (below) and had to learn about stagger - positive camber on the inside wheels and negative on the outside, which meant the cars already looked like they'd had an accident before they left the garage.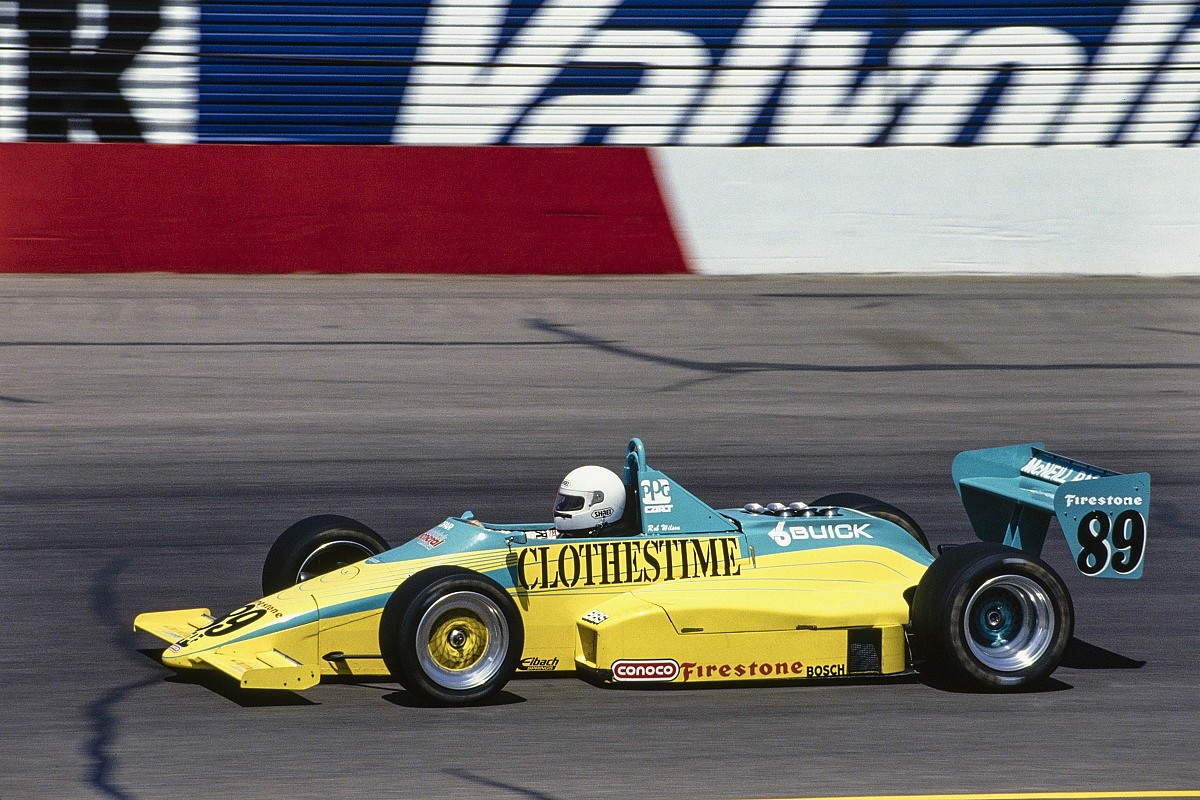 Small changes can make a big difference. John Barnard and Adrian Newey both spent time working in Indycars in the '80s, which would have taught them a great deal.
As a general point, you're not looking for complete neutrality, as this can give the driver too much confidence to be on the throttle earlier and earlier. Then it won't be long until you find yourself backwards into the wall - unless you overcorrect and go in frontways - so the tiniest bit of 'push' or understeer is probably preferable.
If ever the car feels in any way unstable, come in and make an adjustment - don't think, 'I can drive around this'
SAFER barriers have made a big difference, but you don't want to get too comfortable on the ovals because they will bite. I was on the track at Indianapolis when Scott Brayton was killed in 1996. He was the polesitter for the Indy 500 that year, but he died before he could take it up, shaking down a second Menard car for Danny Ongais.
For drivers who are new to it, just be patient and don't get frustrated - frustration at the constant yellow flags was what contributed to Nelson Piquet's serious accident there in 1992. If it's just not working, it's not working - don't try to force the situation.
Penske didn't qualify in 1995, the year after Al Unser Jr won with the five-litre pushrod. Even with all that experience, they couldn't get into the race. Juan Manuel Fangio went to Indy in '58 and he couldn't get up to speed. Jochen Rindt entered the 500 twice but never felt comfortable there. And Chris Amon walked away from it after practice in '70.
It's a different world; you are very seldom going to outdrive the car on an oval. If ever the car feels in any way unstable, come in and make an adjustment - don't think, 'I can drive around this'. That's as important a lesson to learn as any, but unfortunately it takes a sizeable accident for some drivers to learn it for themselves.