Le Mans is a trickier circuit than it first appears. When you lay the track out, it doesn't look that complicated but there are a lot of unique things to consider, such as the long straights and the combination of the purpose-built racetrack and open roads.
The last sector is especially important. After such long straights we have the Porsche Curves, one of the highest speed sections that you can drive anywhere in a Le Mans Prototype.
It's a track that requires respect, especially with the traffic, which adds an interesting dynamic to the race. If you're hitting it at a specific point, what do you do? What are you looking for? What signs do they show that they have seen you? There are all these little details that you don't need to worry about in Formula 1.
The kinks after the Mulsanne Straight can be pretty scary. When you come across a GT car, you don't know how quickly they are going or whether the driver has seen you or not.
In LMP1 it's amazing how many cars you pass per lap. It's about finding that rhythm, that level of patience and understanding of the other cars around you.
When you start to see the same driver over and over again, you start to learn their habits and understand their body language.
My first Le Mans in 2012 was in LMP2, with Warren Hughes and Jody Firth for Murphy Prototypes.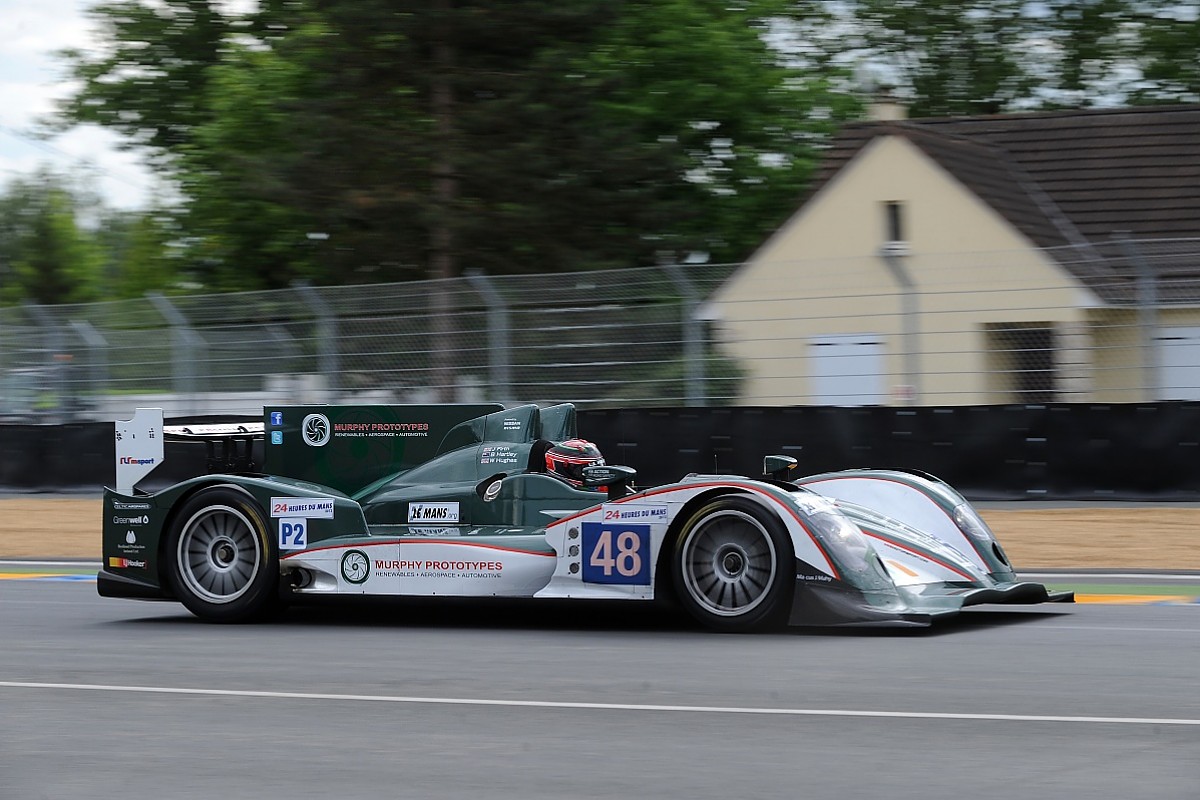 I was passing cars and getting passed from behind by the LMP1 cars as well, so it was a real pleasure going to Porsche knowing that I was going to be looking ahead most of the time.
I think for the GT guys it's probably the worst because you have to be looking in the mirrors for so much of the lap.
I like the risk versus reward factor with the traffic. Do I wait? Do I save some energy?
I loved that aspect, staying focused for hours on end into the night. It can get lonely in the car, but it's rewarding too.
For the guys doing the race for the first time, 100% they will need a chat with their team-mates who have done it before
Le Mans was the very first time I ever drove a race car in the pitch black, in total darkness, and that was a bigger challenge than I initially thought because all your marks are gone.
As a driver, you're not using all the references that you see in the distance, but when you take them away you suddenly realise how much you do use them in the sub-conscious.
It becomes a completely new track from day to night. The speeds feel so much higher in the night - everything comes in and out of the headlights very quickly, almost like warp-speed.
The key difference with the Daytona 24 Hours is that Daytona is not true darkness, it's very lit-up. The banking is interesting because generally the slow cars stay down the bottom and the fast cars go up top.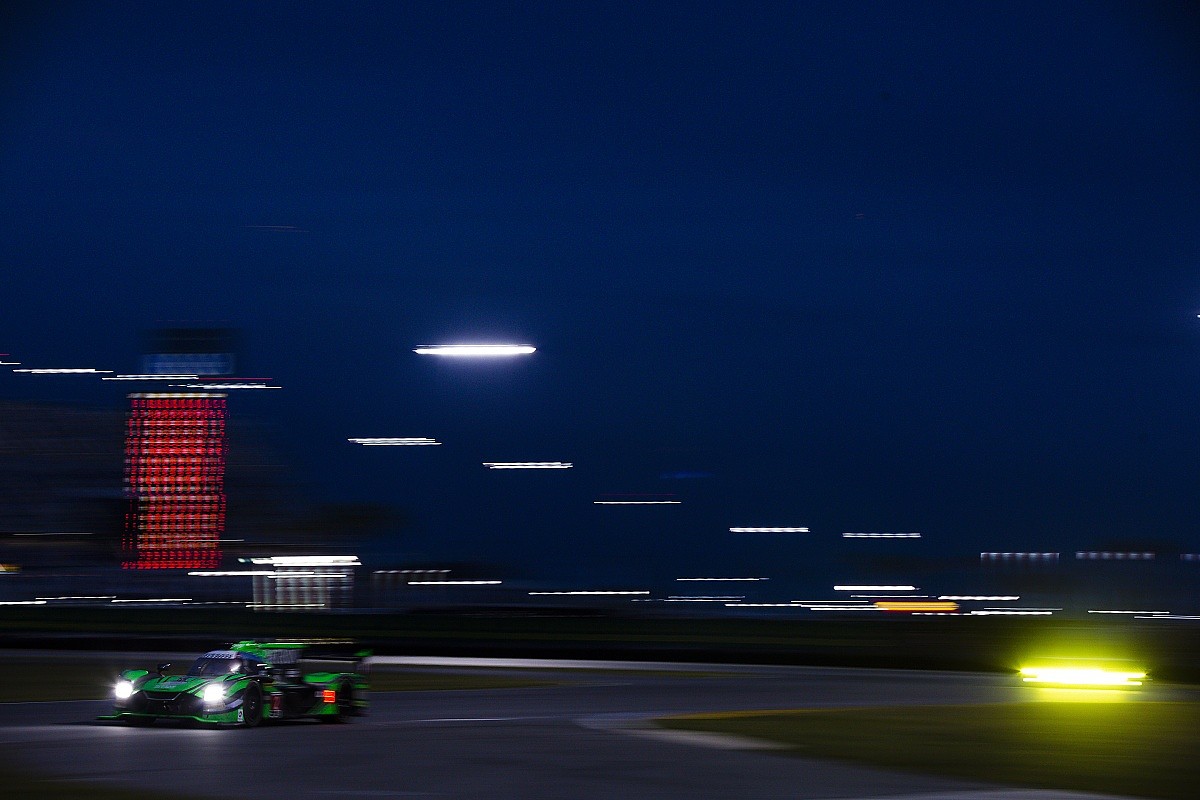 There seems to be a very good understanding between the classes at Daytona, whereas I'd say Le Mans is perhaps a bit more freestyle. I found that generally the GT cars were a bit kinder to the prototypes there, I always had a feeling that they were helping you out more than at Le Mans.
For the guys that are doing the race for the first time, 100% they will need a chat with their team-mates who have done it before. Having an experienced team-mate is hugely important and I embraced that, I loved the team element.
That's the beauty of endurance racing - you are a team and you share everything. There's so much gold that an experienced driver can pass on.
I feel like there's more pressure in F1 because you're one driver rather than three, so it feels like there are more eyes on you. In F1, when you're making a decision on your set-up or balance it's just you and your engineer discussing it, whereas in LMP1 the load can be spread over three drivers and you're all working together.
Obviously the pressure is high at Le Mans too, but I always enjoyed racing there. When the pressure is on, you just have to remind yourself why you do it and it's the same in F1 or any sport when it becomes truly professional.
It's very easy to get caught up with all the pressures that are involved and lose sight of the absolute pleasure of it, which of course is why we are all here.