When it comes to the Indianapolis Motor Speedway, Mario Andretti has seen and done it all. The 1969 Indy 500 winner's long career - only AJ Foyt has made more appearances - spanned one of the most dangerous eras in the history of motorsport, traversing front-wheel-drive roadsters, normally aspirated rear-wheel drive, and turbocharged ground-effect cars with ever-more complex aerodynamics that contributed to speeds rising at an almost unabated pace.
At Andretti's first appearance at the Indy 500 in 1965, the qualifying speed of Foyt's polesitting Lotus 34 was 161.2mph. By the time of his 29th and final outing in '94, having taken pole in '66, '67 and '87, the benchmark pace had risen to 228mph and was still climbing, with Arie Luyendyk setting a new course record at 237.0mph in '96.
As the cars became ever-faster, so the pressure grew on safety companies to keep pace. Given the technological limitations of the period, that was no mean feat, but Andretti's close affiliation with Bell Racing helmets has served both parties well.
With third-generation racer Marco Andretti now in his 13th season representing the brand in the IndyCar series, the Andretti family has used its products for all but two years since 1962 - including Mario's Formula 1 world championship in '78 - and their feedback has helped Bell Racing to stay at the cutting edge of helmet technology.
At the age of 78, Mario remains up to date with the latest developments courtesy of his role driving IndyCar's two-seater, so is uniquely qualified to assess the progress made since Bell Racing was founded in 1954 - the same year as his first experience watching trackside, as local favourite Alberto Ascari duelled with Juan Manuel Fangio at Monza.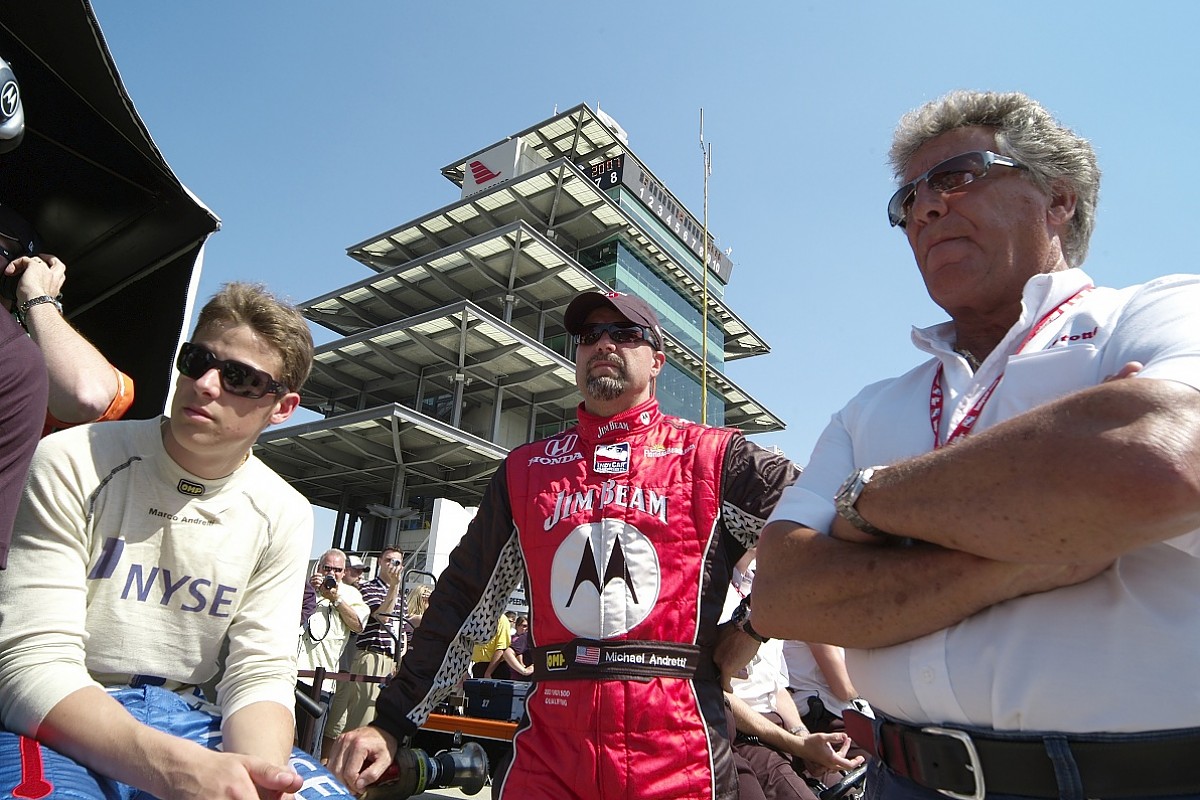 "I'm probably one of the very few that can really tell you about the experience we had over the decades. It was very basic in the beginning with the open-face; I must have had a real hard head in those days not to get hurt!" he says.
"It's fascinating how everything has progressed. We always had a better car every year and we obviously got better protection as well. In all my years, I've had two seasons where I used a Simpson, but I came back to where I'm familiar and I steered a whole clan in that direction.
"Even on my brother's side, third-generation race drivers there, it's the same thing. There are other brands that do a fantastic job, but Bell has done it from the beginning, they continue to do it and we thank them for protecting us the way they've done."
"Bell has done it from the beginning, they continue to do it and we thank them for protecting us the way they've done" Mario Andretti
The Andretti name has come to be synonymous with poor luck at Indianapolis; although he has since racked up multiple wins as an owner, Marco's father Michael holds the unwanted record for the most number of laps led without a victory (431) while his uncle Jeff, Mario's youngest son, never regained career momentum after suffering serious foot injuries in 1992. But as anyone familiar with the events of April 23 2003 will tell you, the family luck held when it was needed most.
Showing no signs of rustiness after nine years away, a 63-year-old Mario had returned to practice Tony Kanaan's Andretti/Green entry while the Brazilian recovered from a crash at Motegi, and was running competitive laps when Kenny Brack hit the wall at Turn 1, dislodging a piece of SAFER barrier into Andretti's path.
At over 200mph, his car broke into a somersault before fortunately landing back on its wheels.
"That was one where I'm sure grammy wanted to kill him afterwards!" jokes Marco, who had just started racing cars in Formula Dodge. "It's one of those surreal things - he runs his whole career and then he comes back to run the Speedway and almost killed himself there."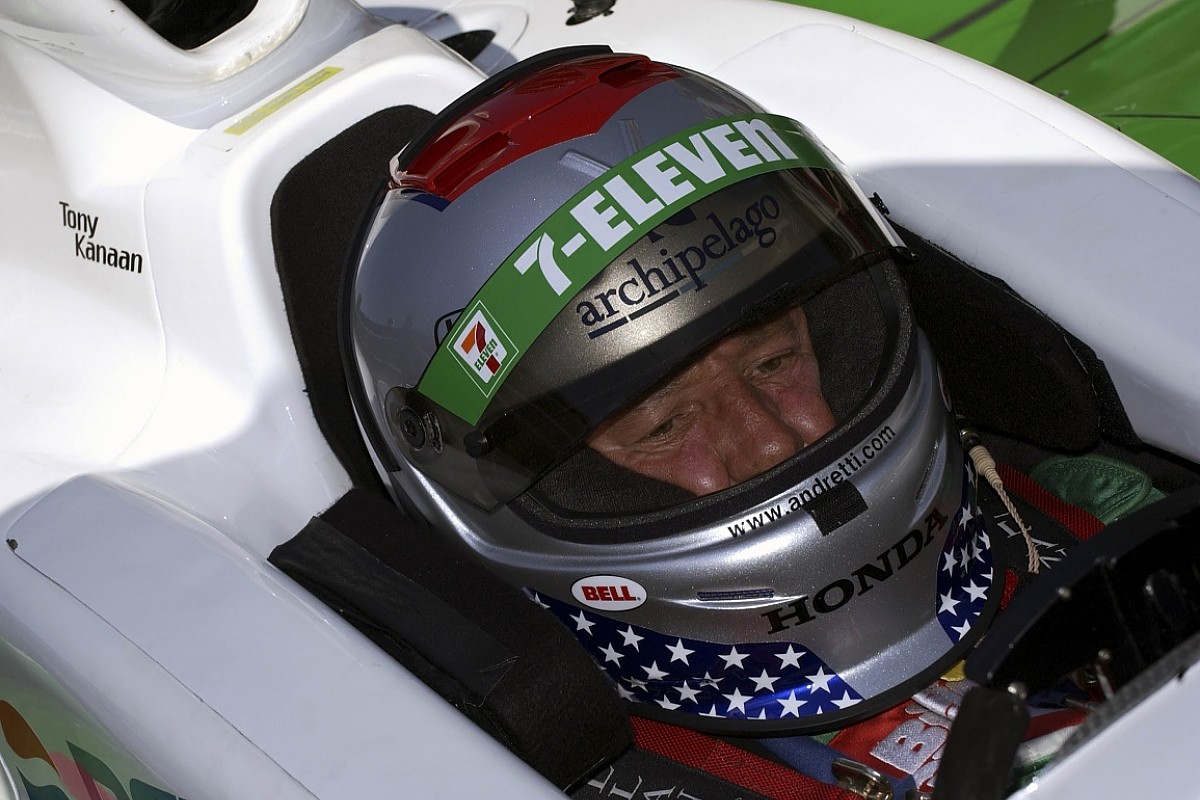 Richter's revolution begins
Although head protection was mandatory at the Speedway from 1935, it did little to prevent injury in accidents. This fact was not lost on Roy Richter, a tuning shop owner from California.
Richter was a racer in his own right - a regular competitor in midgets in the 1930s, he made a successful comeback in '50, beating a field that included future world champion Phil Hill in a local sportscar event. Determined to find a better solution than was available at the time, he started the brand known today as Bell Racing.
"Richter's goal was to make a product to protect drivers and enhance their performance," says Bell Racing USA president Kyle Kietzmann. "If you look at the history and the evolution of the helmet, it's really the history and the evolution of Bell.
"Obviously the designs and the technology are better-applied and the advancements of other safety aspects that go along with the sport have changed, but our core mission hasn't."
Richter's first effort, the aptly named '500', was an early indication of where his intentions lay. It made its debut at Indy with Cal Niday in the ill-fated 1955 race, which is remembered for the death of two-time winner Bill Vukovich.
"One of the philosophies of Bell really started with Richter saying, 'If I want to prove that I've got the best helmet, there is no better proving ground than the Indianapolis Motor Speedway'," says Kietzmann.
"By 1955, Bell was at the Indy 500 and we've been there every year since servicing, sponsoring and supporting drivers. He realised that only by working with the absolute best can you really push technology and innovation to develop a great product."
Based on a combination of the leather helmets available at the time and fighter-pilot helmets used by the military, early developments incorporated fibreglass, which provided better protective capability than rival companies including Cromwell and Premier. However, this was combined with a polyurethane foam liner that was inadequate for absorbing and distributing the energy of an impact.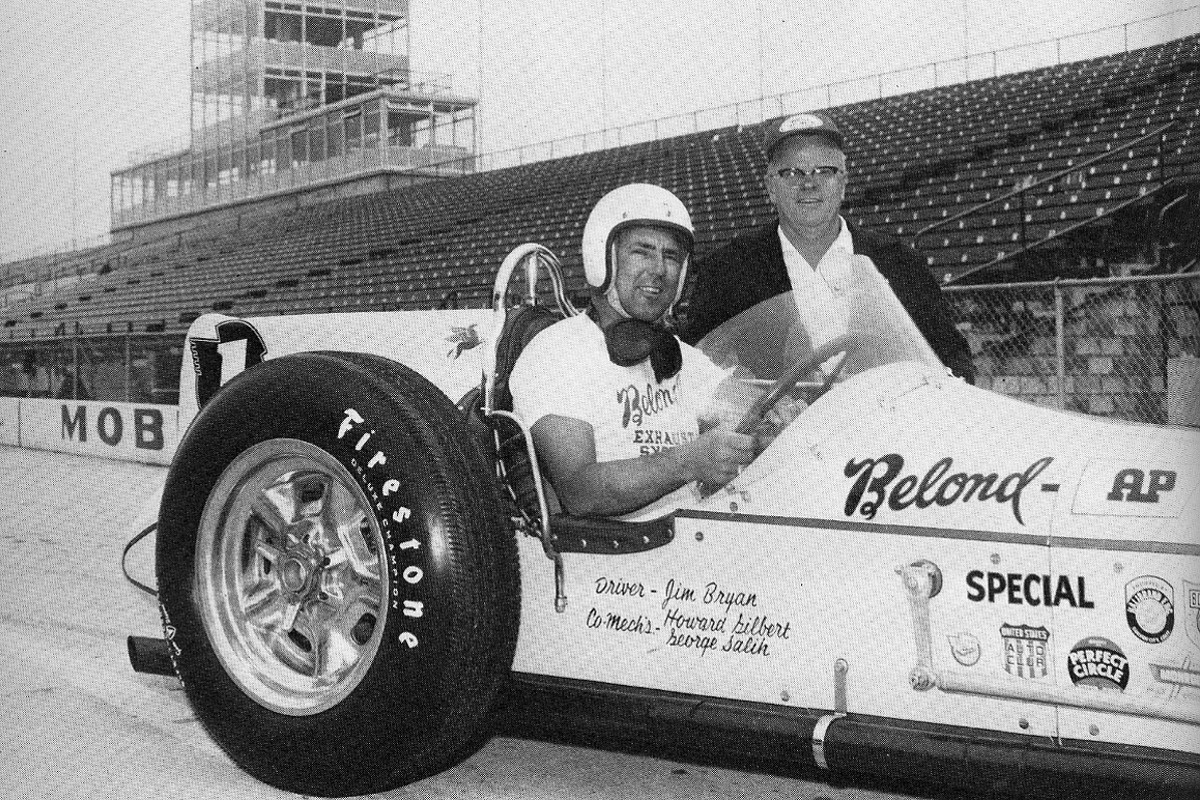 That all changed when the Snell Foundation was set up in 1957 and rigorous tests were established for helmet safety. Bell Racing was the first to meet the new standard with the 500-TX in '57 and bought the patent rights for expanded polystyrene (EPS) liner from Toptex in '60.
Bell Racing's ground-breaking technology and a willingness to provide on-site support for drivers facilitated the company's rapid growth and attracted top names to wear its products, a fact that was not lost on Mario Andretti.
"It was really coming on, all the top drivers in the States wore Bell helmets, so you figured you wanted to join that group for sure," he says. "When I got into full-sized midgets in '62, I got my very first Bell and then proceeded to obviously harm myself, so it was quite an investment!"
Bell Racing's technology and on-site support for drivers facilitated the company's rapid growth
He had started out wearing a Cromwell, derived from equestrianism, until twin-brother Aldo was seriously injured in an accident in 1959.
"The protection was minimal, it was more aesthetic than anything else," recalls Andretti.
"Aldo and I had one race car, one helmet and we used to alternate, so in the first season he took over one week and I drove the other. At the last race of the season, I had a ride with somebody else and I borrowed somebody else's helmet, Aldo drove with ours... He had a huge accident and fractured his skull."
Transitioning to full-face
Although motorsport was an important proving ground, motorcycle racing was the source for the next major innovation. The Bell Star was a full-face helmet used by dirt bikers to protect against stones being flicked up and was worn by stuntman Evel Knievel for his unsuccessful attempt to jump the fountains at Caesars Palace in 1967.
It soon came to the attention of motorsport pioneer Dan Gurney, who became the first F1 driver to wear it at the 1968 German Grand Prix.
Andretti was initially put off by the dual issues of weight and visibility; more mass meant a greater load for the driver to carry, while the visor was fixed in place and easily misted up in inclement weather. However, Gurney's choice to lead the way with the full-face had a profound effect.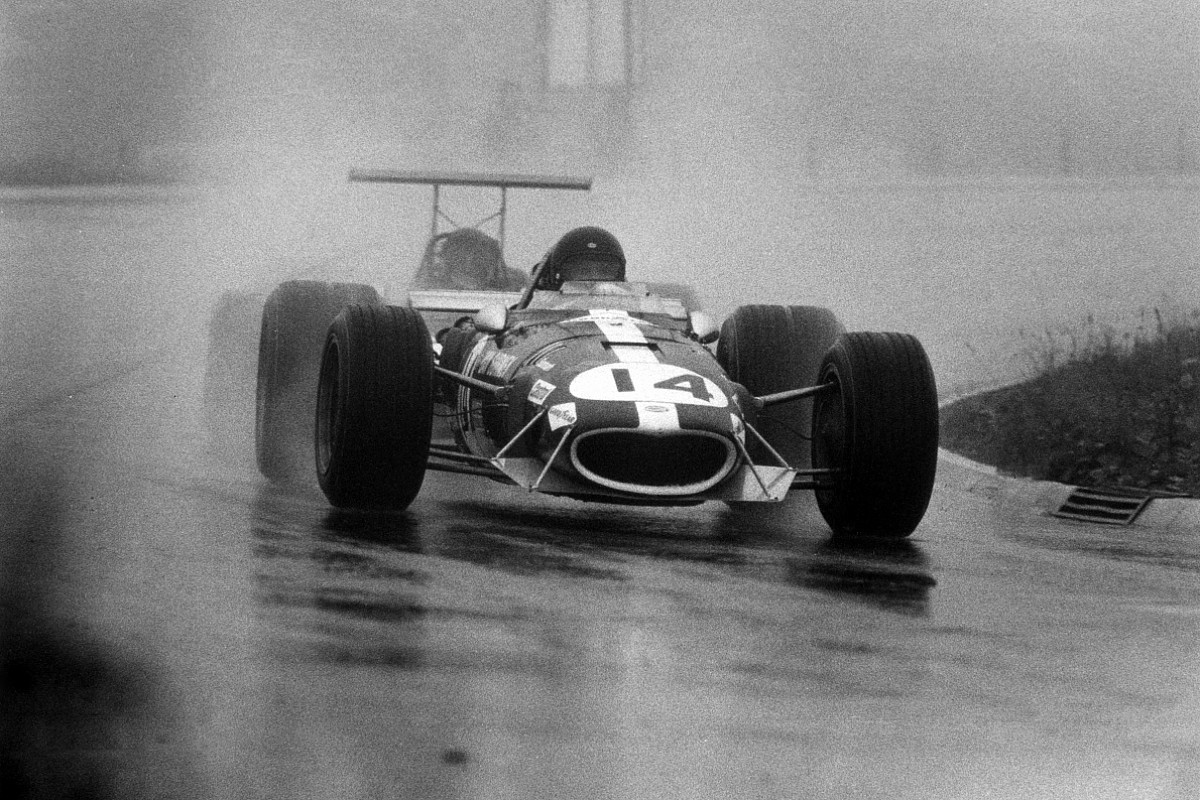 When a wheel sheared off Andretti's car during practice for the 1969 Indy 500, leaving him with facial burns when the rubber lining of his goggles melted, it was clear that his concerns were outweighed by safety benefits. It would prove to be the final 500 won with an open-face helmet, although open-face helmets did not disappear from F1 until Leo Kinnunen's short spell concluded in '74.
"The only thing that kept me from doing that was it had a screen that was built in; it didn't have a flip-up and I thought that in itself was a negative because of fogging," says Andretti.
"But when you have someone of the stature of Dan to be the first one to wear it, you figure he has to know something. He was always a progressive thinker at the leading edge of technology, so I figured if he's wearing it, it's got to be better, and that was good enough for me.
"There's always a reluctance to change, but ultimately safety overrides everything, so that's what you go for. You have to just get used to it and there's no turning back."
By now a semi-regular in F1, Andretti switched to the full-face Bell helmet in 1970. As feared, visors were initially problematic - BRM driver Helmut Marko was blinded in his left eye when a stone penetrated his visor at the '72 French Grand Prix - but Bell Racing countered this by developing a curved 3mm Lexan material that was both stronger and more user-friendly.
"Actually the transition was a lot better than I thought," Andretti recalls. "By the second year they had already made improvements to the flip-up shield. Dan took care of the early development, so I benefited from that and from there on it was just better and better."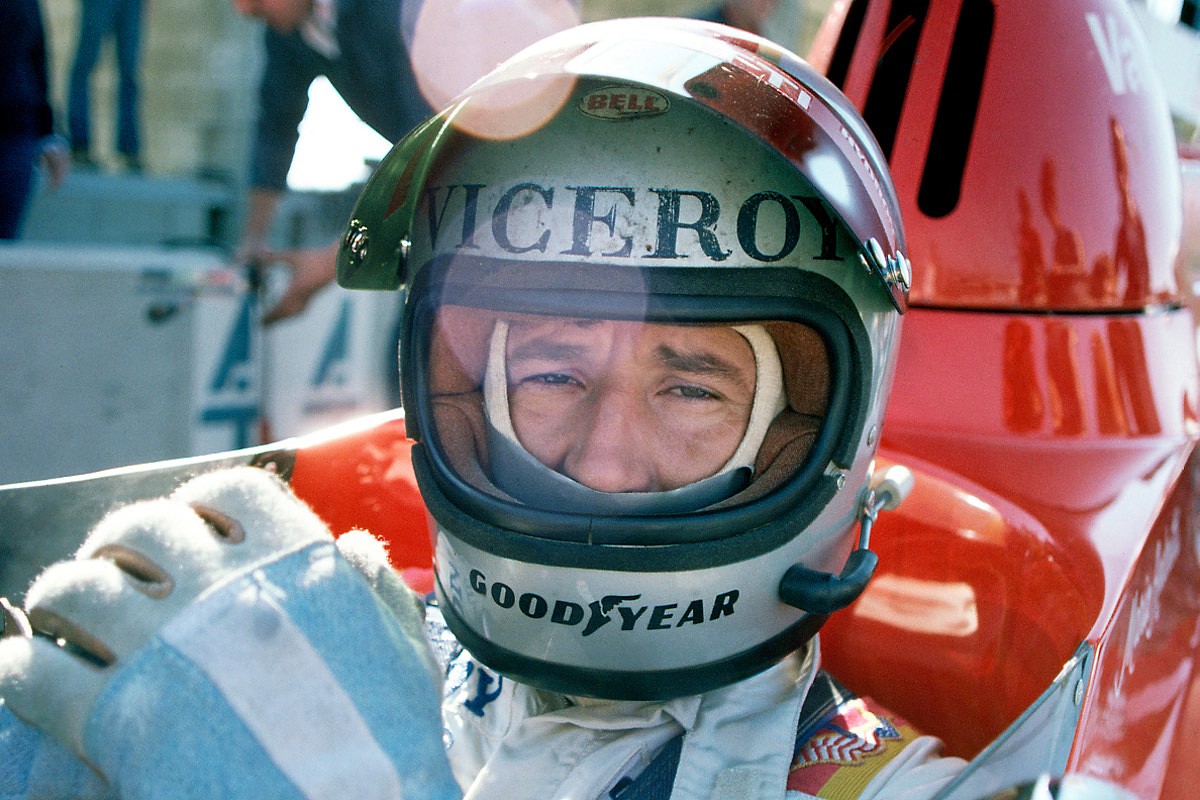 Breaking new ground
In 1973 Bell took the major step of introducing the Star FX, the first helmet with a fire-retardant liner. It couldn't come soon enough. Although gasoline had effectively been phased out at the Speedway after Eddie Sachs and Dave MacDonald perished in a fiery crash in '64, methanol was no less deadly.
Gurney's protege Swede Savage was killed after a horrifying accident in the rain-delayed '73 race, while Salt Walther was fortunate to survive a crash at the original start that burned over 40% of his body and left spectators requiring treatment.
"Fire was probably the worst that we were dealing with in those days," agrees Andretti. "We used to lose drivers and they didn't have a broken bone - a large majority of fatalities were from fire and the only thing that companies like Bell could do was do their part in having fire-proof materials. But the problem was bigger than that."
"Fire was probably the worst that we were dealing with in those days" Mario Andretti
With speeds still rising, Tom Sneva became the first man to break the 200mph barrier at Indianapolis in 1977, but frontal head restraint devices (FHRs) and SAFER barriers were still some 25 years away. Every impact with the concrete wall carried a risk of serious injury, prompting Bell Racing to conduct research into increasing the volume of the helmet to improve management of energy to the head.
As ever, it was a balancing act between safety and performance. Ever-more stringent Snell tests meant there could be no letting up on research and development, but with the caveat that burdening the driver with heavy, oversized helmets would present an unwelcome distraction.
It was a slow process, but having comprehensively overhauled its manufacturing processes to incorporate proprietary high-pressure moulding and advanced aerospace carbon materials, Bell Racing became the first company to meet the FIA8860 Advanced Helmet Standard in 2004. This was fitting, as it had also led the way in bringing forth performance-enhancing benefits in parallel with its safety innovations.
Starting with the first helmet to use lightweight composite materials, the XFM-1, in 1979, Bell Racing followed it up in '89 with the Kevlar AFX-1, the first helmet to feature ventilation points to counter the effects of fogging. Aerodynamic efficiency was the next area to tackle and debuted with the Vortex in '91. The principle was taken to the extreme with the Feuling SS in '93, which proved highly effective in improving stability and preventing lift at higher speeds.
Bell Racing has since pioneered the Xylon visor panel in 2011 to help prevent penetrations around the upper eye port area - identified as a potential weak spot after the injuries Felipe Massa sustained at Hungary in '09 - and introduced its ground-breaking Double Screen Anti Fog (DSAF) visor across the HP7 range to ensure optical clarity in the worst conditions.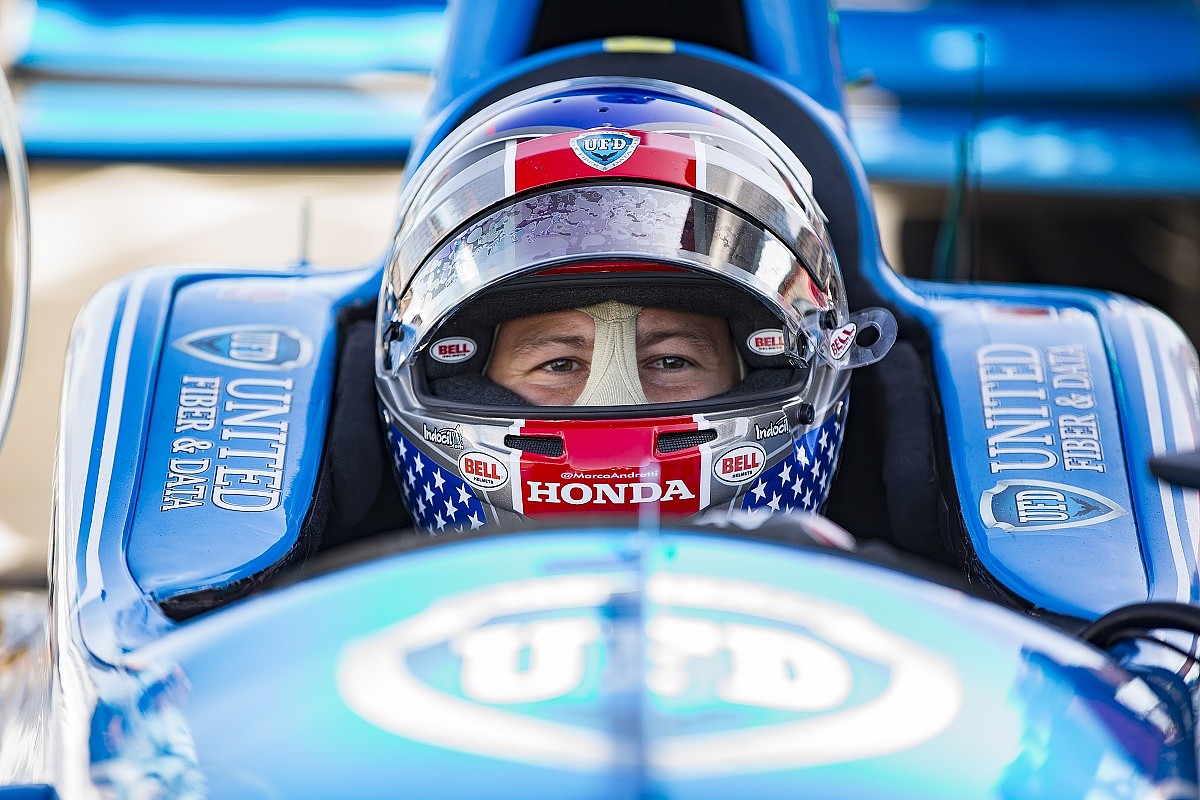 "Bell cannot cover the spectrum of [safety], but they've certainly covered their side of it," Andretti says.
"Like the development of the cars, there were tremendous strides being made at the beginning, but now all the improvements are really minute, because you reach a level of knowledge and experience where naturally you know a lot more."
Despite this, nobody is under any illusions that motorsport will ever be completely safe. The losses of Dan Wheldon at Las Vegas in 2011 and Justin Wilson at Pocono in '15 still weigh heavy and are constant reminders that there is no place for complacency.
Even with developments to protect the driver such as IndyCar's deflector shield, helmets remain the last line of defence in an incident and work is ongoing to find small gains, even down to the way they are integrated with other safety systems, such as the FHR.
"It's easy to say, 'This is the first helmet certified to Snell, this is the first with the EPS liner, this is the first aerodynamic helmet' and so on, but those things have already been done," says Kietzmann. "Now our challenge is to continue to evolve the product to make it the best that we possibly can."
All things considered, is Mario Andretti glad that his grandson hasn't been exposed to the same struggles with safety that he experienced?
"Oh gosh, absolutely, but would I change my position for that? No," he says.
"I have a special appreciation for what companies like Bell have done over the years where the younger drivers obviously take everything for granted, it's already there. That's great, but the experience that I've had and been so fortunate to live through, that's a very precious knowledge that I would not change for anything."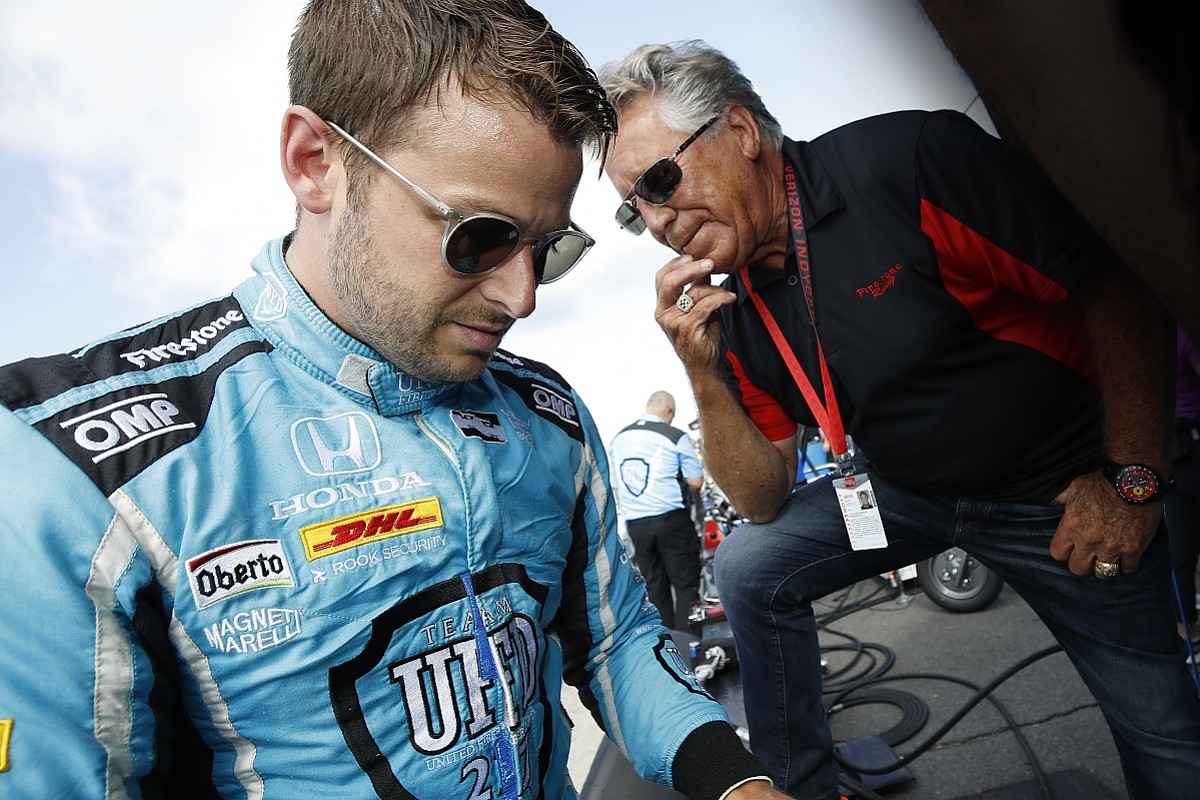 Marco's family pride
As you might expect, Marco Andretti has enormous respect for the achievements of his grandfather. But his admiration amounts to far more than the natural pride of family and stems largely from the heightened risks Mario faced during his storied career.
"When you think of my grandfather, [his generation] ran one helmet all year - it's crazy just how much the integrity of the helmet takes the hit and they're still wearing it..."
Externally, the younger Andretti's helmet bears a striking resemblance to his grandfather's - having reverted to the red stripe carried by both Mario and Michael after swapping it for blue in his early days "because I didn't want my helmet to be exactly like theirs" - but that's where the comparison ends.
Bell Racing's HP7 is at the leading edge of helmet technology and features a pure carbon shell using proprietary high-pressure moulding technology, combined with an EPS energy-absorbing liner.
Designed specially to fit Marco's head using 3D image-scanning, it's a world away from the helmets in his private collection used by James Hunt and Ronnie Peterson in the 1970s.
"Danger is always in the back of our minds" Marco Andretti
"When you look at these, how flimsy the visors are, it's just unbelievable with the speeds they were running back then - it doesn't even fasten to the head!" Andretti says.
"You can't put a piece of paper in the helmets now between the head and the padding, it's all completely computer generated to fit.
"But these old ones you put on, it doesn't fit me right, but at the same time, I don't know how it [could] fit anybody right back in the day! It moves around and the visor is the biggest thing. You look at it and think if a pebble hit it, it would go through..."
Andretti admits that he doesn't often speak up on safety matters in drivers' meetings and tries not to think about it where possible "because you feel vulnerable, right?". He instead prefers to put his trust in safety suppliers like Bell Racing as, despite the massive strides to improve safety, danger is ever-present.
"It's one of those things, it's never going to be safe," he says. "The danger is in the back of our minds, always, and you have to have that respect level, but if it comes anywhere out of the back of your mind then it's going to slow you down.
"I bet 10 years from now, we're going to be looking back at me and saying, 'That was crazy, our heads were exposed!' It's all relative, but I've been fortunate. God willing, we'll be able to retire on our own terms, that's the goal."