The 'Trulli train' is a phrase that Jarno Trulli knows well. It was popular in the early noughties, used to describe the queue of frustrated drivers who would habitually form behind the Italian in the early laps of a grand prix after he had qualified midfield machinery higher than it had any right to stay in race trim.
Yet the passing of time means such things take a lesser significance and Trulli, who scored four pole positions in 256 appearances in Formula 1, has come to adopt the expression as a badge of honour for his exploits in lesser cars.
"I'm truthfully not upset about what [my rivals] were saying, I'm sorry for them!" he chuckles. "The 'Trulli train' was happening just because the others were not good enough with better cars than mine to qualify in front of me.
"I was not doing anything special. I was doing what the car was capable of while lots of drivers were not capable. It's as simple as that."
It's an often-repeated trope that great drivers can transcend their machinery, but in reality, they can only optimise what they are given. That's what qualifying is all about; how close a driver can get to accessing the full potential of their car, within the limitations of grip available, over a single lap.
"The main thing is to get the car at the best level possible and to push it to the limit, not over and not lower," agrees Trulli, who twice put a Jordan on the front row in 2000. "The ones who were best in playing around the limit were the best in qualifying."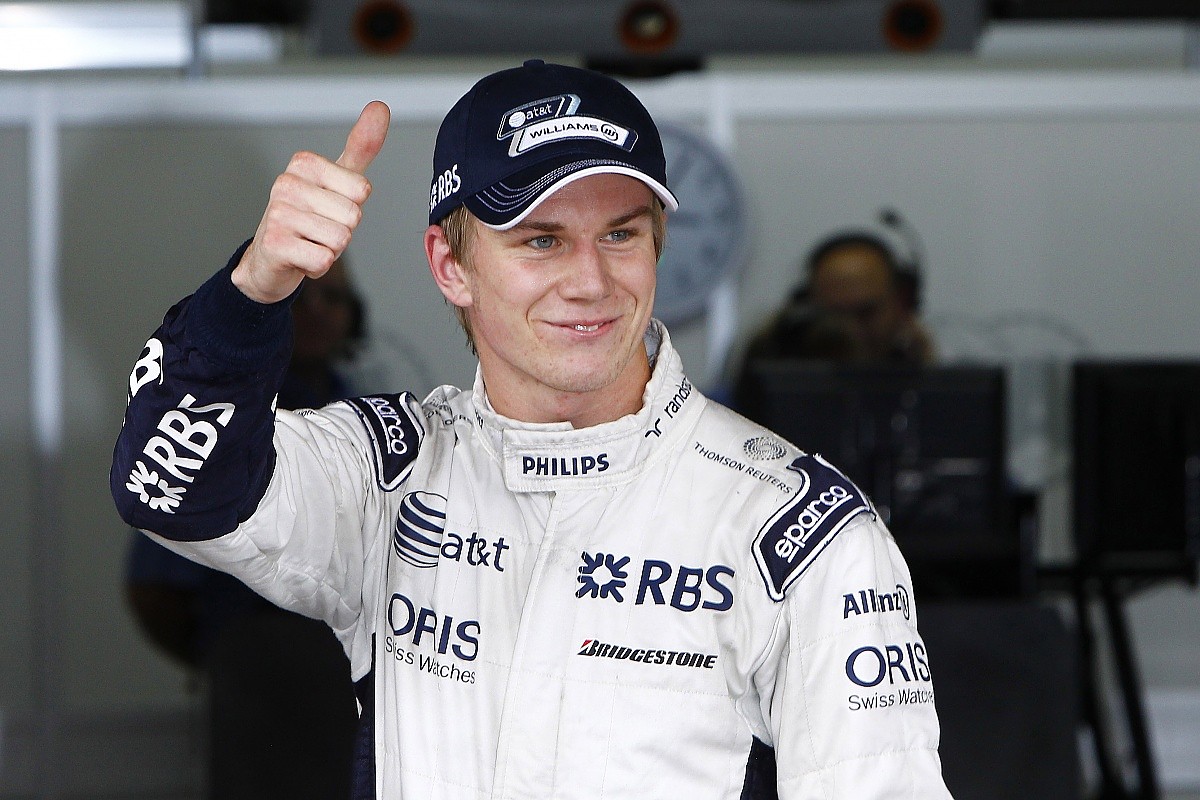 A nuanced skill
Qualifying is a skill in its own right and a vital one at that. Aside from the obvious fact that a poor grid position will compromise race strategy, teams need a barometer of how well their car is performing and, unless a driver is capable of consistently extracting its full potential on Saturday afternoons, engineers will be in the dark.
Needless to say, there's more to a standout lap than turning your brain off and trying to take Eau Rouge flat. While a committed approach can pay dividends at Monaco or Macau, BAR team-mates Jacques Villeneuve and Ricardo Zonta found out at Spa in 1999 that overdriving is one major impediment to a fast time - and can end in tears.
Rather, a thinking driver will look to gain time by fine-tuning set-up with their engineers, anticipating changes in the track conditions before everybody else - as Nico Hulkenberg did to secure pole for the 2010 Brazilian GP in a Williams - and judging when they can get away with taking risks. But developing that skillset is not the work of a moment.
"I probably learned more at Macau in 2015 than I had in the rest of that season" Callum Ilott
Always one of the most spectacular drivers to watch from trackside, Callum Ilott scored more pole positions than anybody else in European Formula 3 last year, but learned how to find the limit the hard way after an incident-filled first visit to Macau in 2015 confirmed his exit from Red Bull's junior programme.
Now part of the Ferrari Driver Academy scheme, Ilott is a much-more-rounded individual than the 16-year-old karting graduate dropped straight into F3 by Helmut Marko, and the on-edge style that first marked him out as a prospect has been matched with a maturity that is reaping rewards.
"I probably learned more at Macau in 2015 than I had in the rest of that season!" he says.
"When I first moved to cars I was late on the brakes and trying to get on the throttle as soon as I could, but over time I've changed that approach and now, rather than attacking one part of the corner, I look at the three elements in a more joined-up way and the effect each section has on the other.
"Macau is a good reference for how my style is evolving. In 2015, I was attacking and that meant I was fast, but it brought risks and crashes. In my second year there, I didn't attack the entry to the same level, but I was more aggressive all the way through the corner and kept out of the walls all weekend.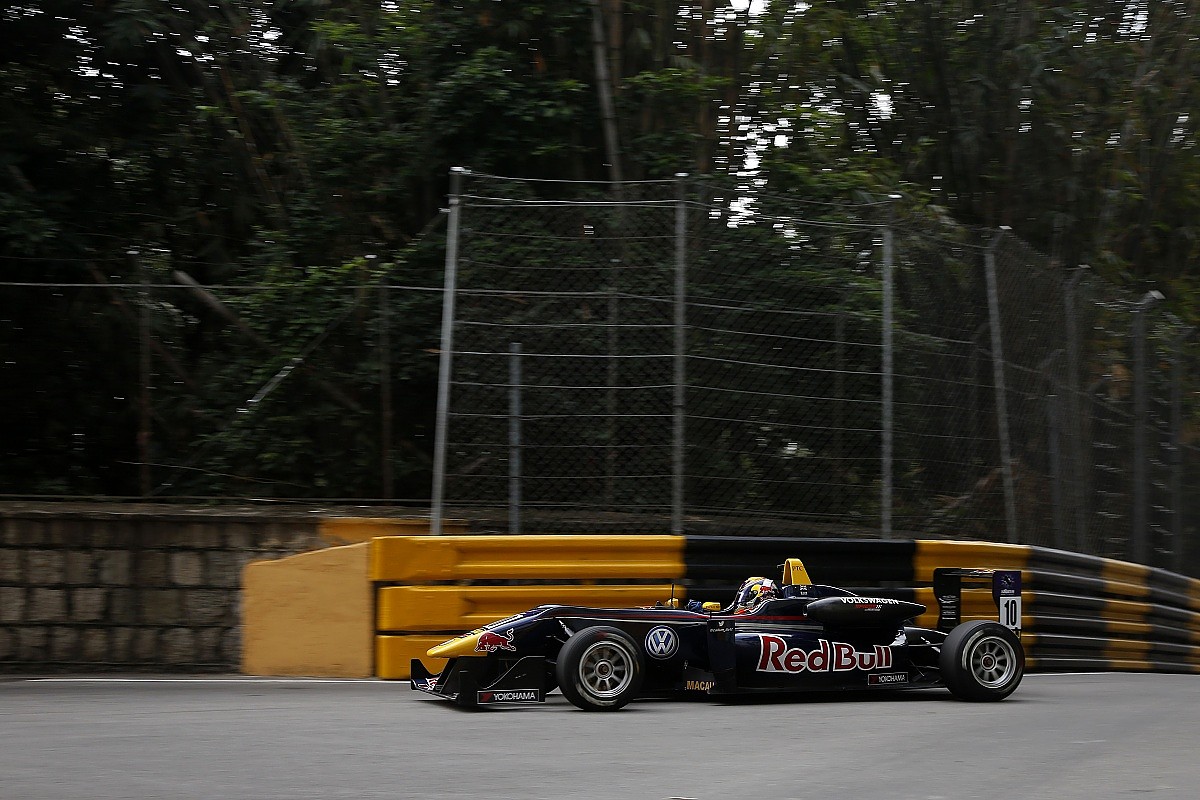 "Last year I refined my approach further and went on to win on Saturday [in the qualifying race]. That was the culmination of listening and understanding that I had to build up gradually and just push when it matters."
As Ilott proves, the art of qualifying takes time to master and the first step to getting it right comes from looking inwards.
Get your head sorted
When a driver oversteps the mark in qualifying, it can often be tracked back to the immense pressure to perform on their shoulders. That's understandable, since it is the part of the weekend when they know they will be judged directly against their team-mates, and those all-important head-to-head stats at season's end don't lie.
To some extent that pressure will always be there but, while some drivers thrive on it, the nerves and adrenalin can equally become a distraction. Even the very best can be affected - how else to explain Michael Schumacher's antics in Monaco in 2006, when he clumsily parked on the exit of La Rascasse to bring out the yellow flags and deny title rival Fernando Alonso a chance of pole on his final run?
While there is no right or wrong way to do it, keeping the emotions in check is crucial to achieving peak performance.
"Qualifying is always the ultimate in terms of the acid test, it's a pressured environment and it's pressure that 99% of the time is self-inflicted," says former F1, CART and sportscar ace Mark Blundell, who took pole by six seconds in the 1000bhp Group C Nissan at Le Mans in 1990.
"A lot of drivers get quite tense behind the wheel and you see guys gripping a steering wheel with such intensity, it's never going to be a flowing driver inside the cockpit. It needs to be done with finesse.
"Overdriving is probably the most costly thing you can do on a set of new tyres. Although there is a physical element of having a certain amount of strength, if you're too aggressive at the wheel and overdemanding with it then you're just upsetting the car, which can cost you a tenth every time you go from entry to exit."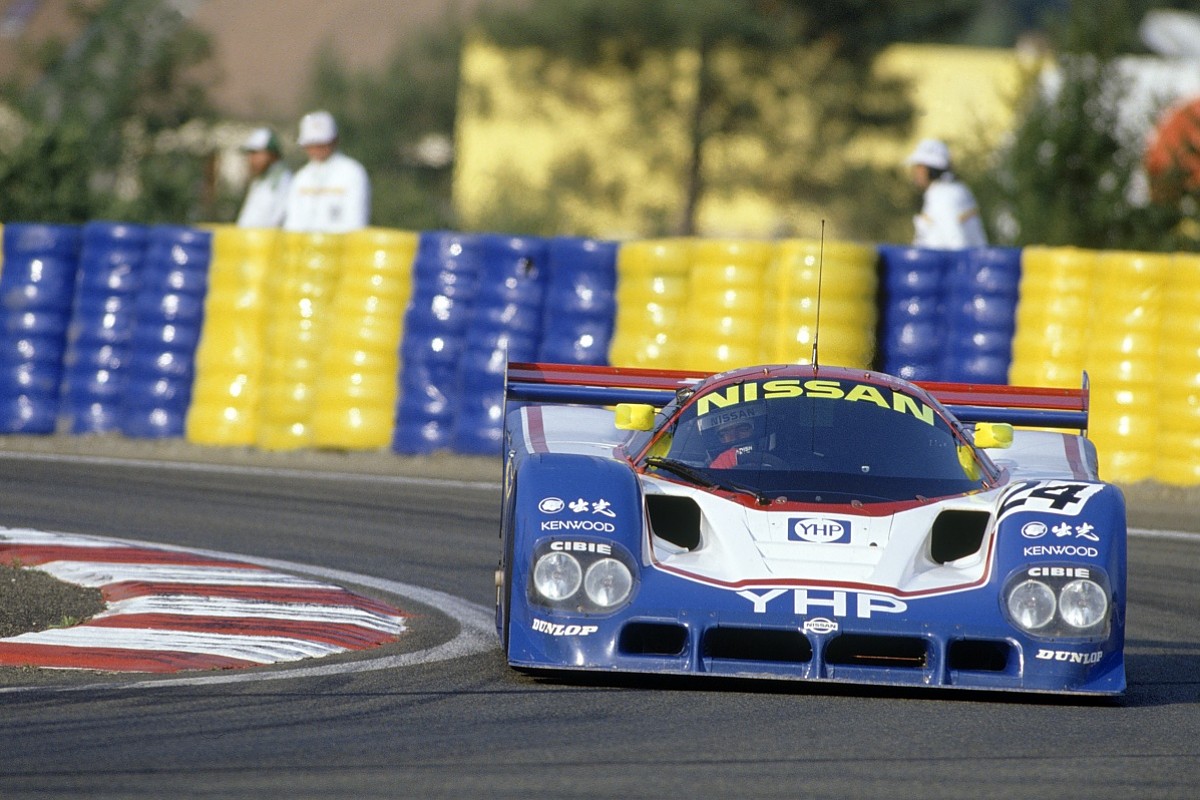 Nelson Piquet was so irked by being outqualified 4-0 by new Benetton team-mate Schumacher in 1991 that he eschewed all race set-up for his final grand prix in Adelaide in favour of maximising one-lap pace. He succeeded in beating Schumacher by a little over two tenths, albeit only after the rookie had lost the same amount of time having missed a gear...
It's important to keep qualifying in perspective because, unless a driver falls outside 107% of the pole time - a rule that has not been exercised since Australia 2012 - they will still get a chance at redemption in the race.
It was a different story in late-1980s F1, when as many as 39 cars would do battle for 26 places on the grid. Before qualifying proper, minnows such as AGS, Coloni, EuroBrun, Onyx, Rial and Zakspeed had to face the ordeal of an hour-long pre-qualifying session on a Friday morning, with the prospect of packing up there and then if they weren't in the top four. There really was nowhere to hide.
"Pre-qualifying was a big responsibility for the driver because otherwise they couldn't pay the mechanics" Piercarlo Ghinzani
"We had so much that rested on getting the maximum out of qualifying," remembers Blundell, who failed to pre-qualify at Suzuka in 1991 in the recalcitrant Brabham. "It carried a huge amount of weight. In some teams, it defined drivers and where they went next career-wise."
Veteran Piercarlo Ghinzani called it a day after a trying 1989 campaign in which he failed to pre-qualify 13 times out of 16 with Osella.
"You had to wake up at 5am to get to the circuit for pre-qualifying at 7am," he says. "We only had one set of race tyres and one set of qualifying tyres for one lap because they were really soft. There were six or seven cars always on the circuit so all the time it was a battle.
"It was a really bad situation when I didn't get beyond pre-qualifying because the sponsor would not pay if the car was not on the circuit. It was a big responsibility for the driver because otherwise they couldn't pay the mechanics or the expenses of the team."
Compared to 30 years ago, the current crop has it good.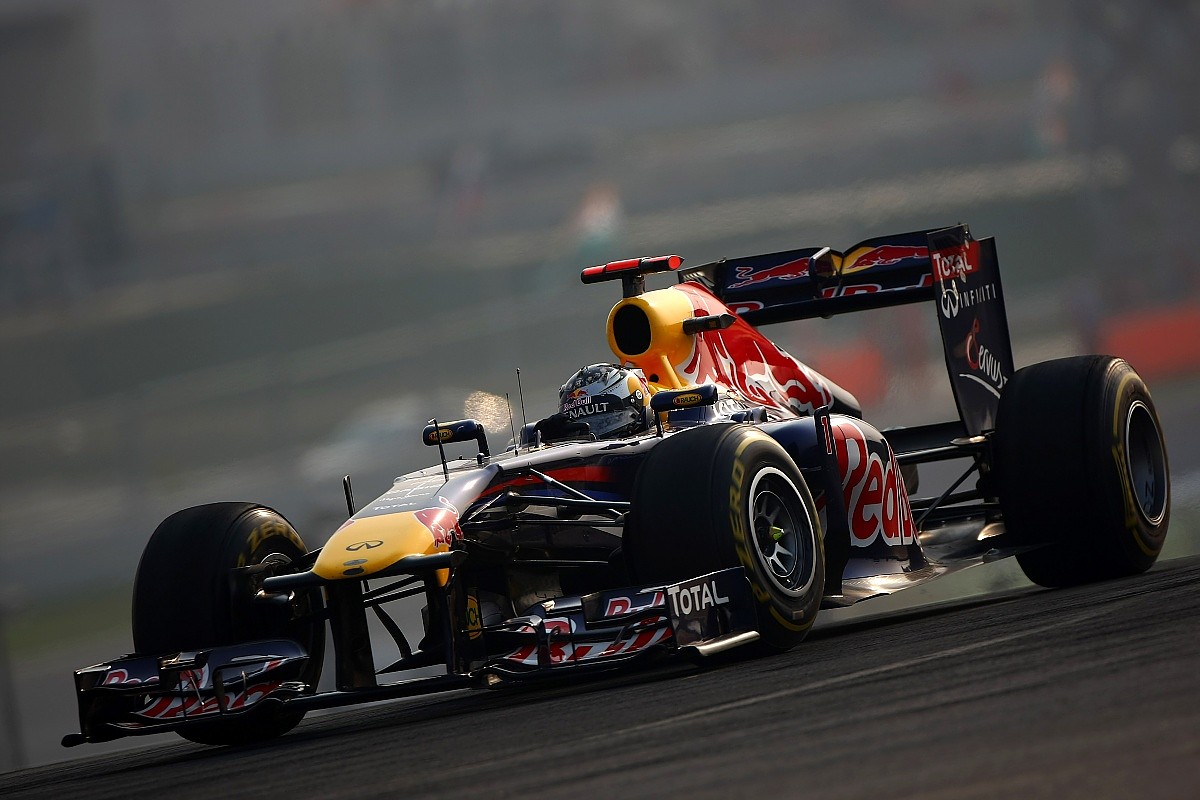 Find the perfect set-up
Sebastian Vettel took a record 15 pole positions on his way to a second world title in 2011, while 1992 champion Nigel Mansell qualified on top spot for a staggering 88% of races (14/16) that year. Though it helped that each had an Adrian Newey-designed car (respectively the Red Bull RB7 and Williams FW14B) that was the class of the field in their respective seasons, they still had to get the best from it and keep capable team-mates Mark Webber and Riccardo Patrese at bay.
The ability to drive around problems is an admirable trait, but won't result in optimal lap times. Find a set-up that works for you and everything that follows becomes much easier.
Small set-up tweaks made for a compelling shift in the intra-Mercedes dynamic last year, as Lewis Hamilton returned after the August break to overshadow team-mate Valtteri Bottas in the title run-in.
Having devoted significant time over the summer to understand the weaknesses of the W08 better, Hamilton turned what had been an evenly-matched qualifying battle (6-5 in Hamilton's favour after Hungary) into a 13-7 margin, reaffirming his position as the team number one.
Yet Hamilton's introspective approach doesn't work for every driver, and it was a back-to-basics approach that helped Scott McLaughlin emerge as Australian Supercars' qualifying king last year. The Kiwi may have missed out on the title, but managed 16 poles from 26 races (61%), including the fastest time ever recorded by a Supercar around Bathurst, evoking the 'Lap of the Gods' that put Greg Murphy on pole by over a second in 2003.
McLaughlin credits his prowess to race engineer Ludo Lacroix, whose insistence on a clear delineation of roles allowed him to focus solely on extracting the best possible lap time.
"There was a point in the season where I just clicked with it and I had that confidence before the session that we would be OK," the Penske-DJR man says. "It's a culmination of a lot of things, but it definitely comes down to me focusing on my driving instead of worrying about the car.
"At the start of the year, I was being a bit too technical with the car and not worrying enough about my driving, so he basically said to me, 'You focus on the driving part, I'll focus on the car, you just tell me what the car is doing and we'll work on it.' All he wanted was a five-minute chat after the practice session when it was fresh; I focus on the driving, tell Ludo exactly what I need, and he gives it to me."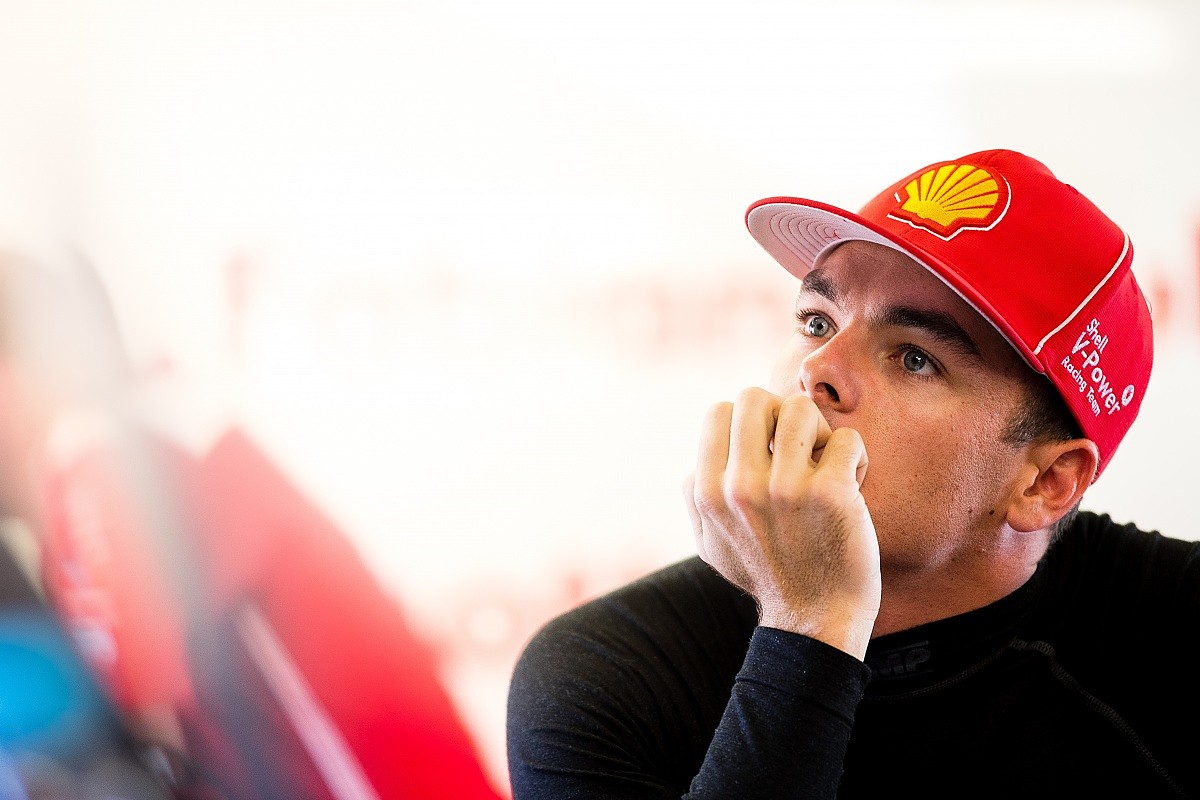 React to conditions
Once the set-up is in place, the next challenge is finding the limit of grip. Since qualifying doesn't happen within a set of fixed parameters that can be predicted and simulated, a driver has to think on their feet and be able to quickly read changeable conditions.
This is especially true in IndyCar, with its diverse range of short ovals, superspeedways, road courses and street circuits. The differing properties of each has significant implications for how the track will evolve, when the tyres will peak and how long that peak will last, so being responsive to these multiple factors is crucial for earning a spot in the Fast Six.
"It really comes down to understanding the conditions, because every time you go out they are a little bit different," says Will Power, who is only three behind Helio Castroneves in the all-time pole stakes, having scored at least two every year since 2009.
"Every time you go out conditions are a little bit different" Will Power
"We go to street courses where you can do your quickest time on your third or fourth lap, whereas a lot of these road courses you have one lap to get the lap out of the tyres, and on ovals it's a two-lap average, so they're all different.
"That's part of getting qualifying right, understanding when the tyre peaks and when you need to put everything together. On street courses, it always evolves quite a bit over the weekend and it's just about getting all of those fine details right because you can't leave anything on the table."
Yet complex as IndyCar is, the task appears light by comparison to Formula E.
With drivers given just six minutes to set a time on full power (200kW) - having had around 20 flat-out laps to get acquainted with the track and refine set-up before qualifying - the number of variables at play as drivers grapple with the bumpy road surface, while simultaneously adjusting the brake balance and managing the battery temperature, within the confines of unforgiving concrete walls makes adaptability a prized asset.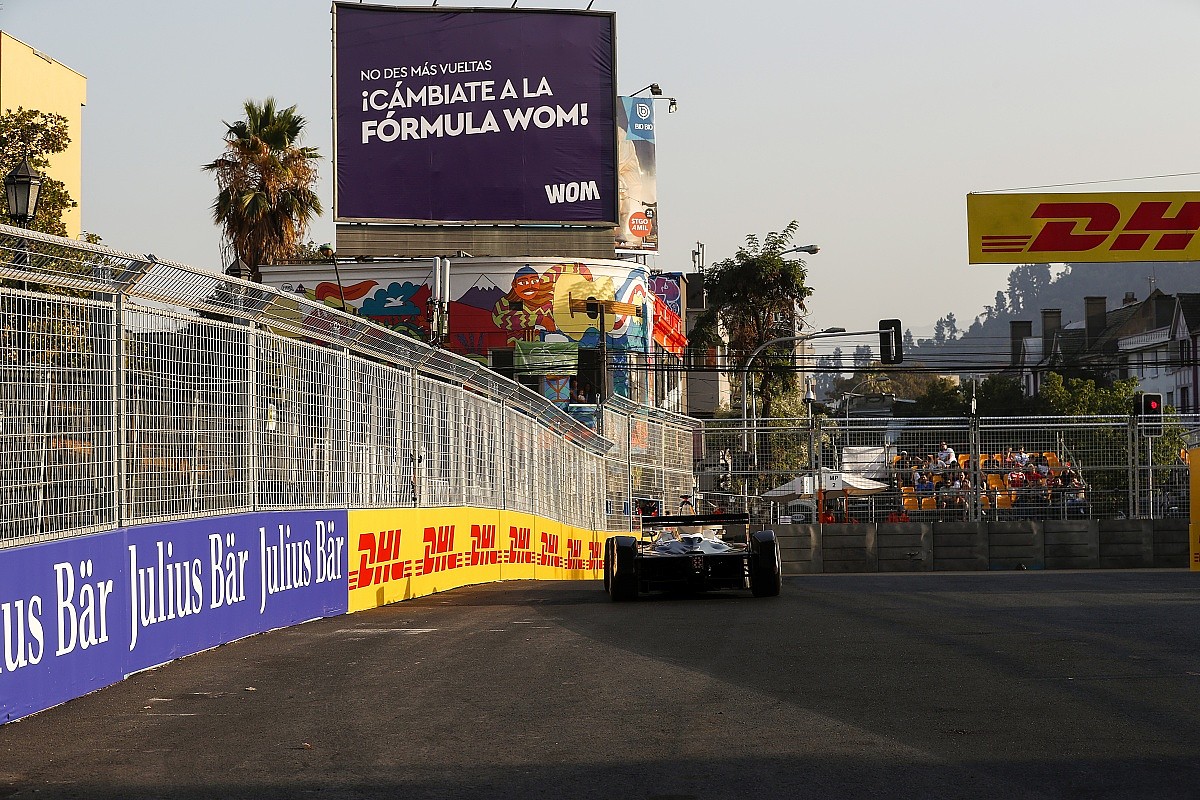 Karun Chandhok's only FE experience came with a spec-chassis Mahindra in season one, but he recalls it as being even tougher than trying to hustle the underdeveloped HRT F1 car around Monaco with no spares in 2010.
"You have to do so much prep to get it right and the moment you start the lap, when you get to Turn 1 and hit the brakes, you have no idea if the car is going to lock up or if it's going to stop," he says.
"That's the worst thing for a driver in qualifying - the not knowing. You've got to guestimate your braking point, the speed you can carry through the corner, how much you can lean on the tyre, and you've also got to guestimate the set-up as well.
"The Formula E car was so unpredictable. I drove in season one, but three seasons later you still see people having the big lock-ups."
Trulli also raced in the inaugural season of FE and scored a surprise pole in Berlin when his race engineer and several mechanics were absent due to illness.
He agrees that the ability to judge track conditions was a huge help over the course of his F1 career, having spent a lot of time closely observing the behaviour of other cars - "the way they were braking, the way they were approaching the corner" - and practised using the warm-up lap to gauge how the track had changed.
"Actually I think I was the best in understanding the limit already during the warm-up lap," he says.
"We used to run at 11 o'clock [for third practice], then you would get back on track [for qualifying] three hours later, and the temperatures have changed, the rubber on track has changed, everything changed and you need to understand the track condition as quick as possible.
"Looking at the time, you are getting an idea of how good the condition is and whether you could push to the limit a little bit more, or drive slightly safer from the beginning. Then the warm-up lap helps you to investigate how the car feels, what the tyre condition is and the grip you get corner by corner."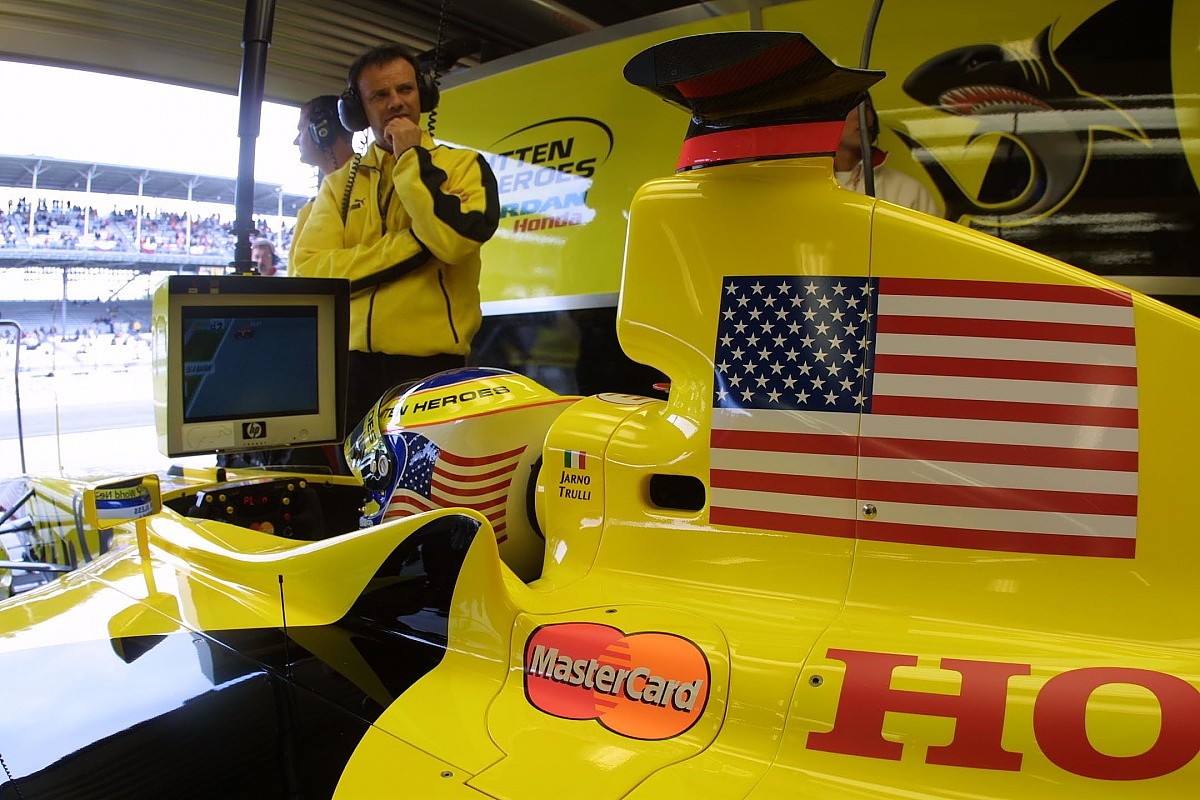 Managing risk
While qualifying is a crucial tool in a driver's armoury, it comes with the caveat that grid position doesn't always carry the same degree of importance, so weighing up risk versus reward is equally valuable.
Chasing pole position is incentivised with three points in FE and DTM, while the limited overtaking opportunities afforded at circuits such as the Hungaroring - where Thierry Boutsen led every lap from his one and only F1 pole without making a pitstop in 1990 - also puts a premium on a good starting slot.
But in oval racing, qualifying order has little bearing on the end result; Castroneves is the most recent Indianapolis 500 winner from pole in 2009, while Dale Jarrett in '00 was the last to do so at the Daytona 500, where only the front row is decided by qualifying and the rest of the grid is set by the Duel races.
Although the expected return of bumping at Indy for the first time since 2011 will put pressure on the one-off entries, for those contesting the full season there is far more to lose than gain - as Sebastien Bourdais discovered last year with a violent accident in the Top 9 shootout that forced him to miss most of the season.
"With oval qualifying there's a lot more risk involved" Will Power
"With oval qualifying there's a lot more risk involved when you make a mistake because it's never a small hit, so you've got to weigh that up," says Power. "If you have a shot at pole maybe take more of a risk, if not then get it wherever you're capable of without causing yourself an issue, because it's all about racing on ovals. Qualifying rarely means much."
After swapping F1 for CART, Blundell knew the value of a consistent car in race trim would far outweigh a good starting position for the 500-mile superspeedway events, and it paid dividends when he won the Fontana season finale in 1997 from eighth on the grid.
"Guys who were going for the ultimate lap would get 100 miles into the race and they were nowhere," he says. "I knew if I started in P8 or P9 that within 30 laps I would be in the hunt because we would have a workable car for 500 miles."
If the time isn't in the car, don't force it. Bring it back to the garage and make set-up changes for the race, where the big points are won.
Ask 100 racing drivers if they would rather be a qualifying king or win a championship and you'll get one universal reply. As if to demonstrate that success in qualifying doesn't always translate into success, 1992 Indy 500 polesitter Roberto Guerrero inexplicably crashed on the warm-up lap, while Teo Fabi took three pole positions in F1 without ever leading a lap.
But master the skill and a driver will not only better their chances of a good result, but with a little piece of single-lap magic they can carve their name into motorsport folklore. Now that's something to aspire for...