"It was a kind of divided feeling, I think. Some people thought it was the best thing since sliced bread and some people thought it was absolutely crazy. But a lot of people felt pretty pumped about it. That was a good day."
Unless you are a racing driver who has also been forced to sit on the sidelines through injury, the sense of triumph Kenny Brack felt in May 2005 will likely be lost on you.
Even for seasoned IMS veterans, the 1999 Indianapolis 500 winner's return to the Brickyard in place of injured defending winner Buddy Rice, 588 days after his near-fatal 214G impact at Texas Motor Speedway in 2003, seemingly defied all logic.
With pins in his back, wires in his ankles and a smile plastered on his face, the fact that Brack was even alive, let alone strapped into an Indycar, was a remarkable feat. When he then set the fastest time of the entire week, qualifying at 227.598mph, one of the feel-good stories of the year was complete.
For as long as people have gone motor racing, drivers have had accidents and had to recover from injuries, with varying success. But precisely what constitutes a successful recovery is a matter for debate.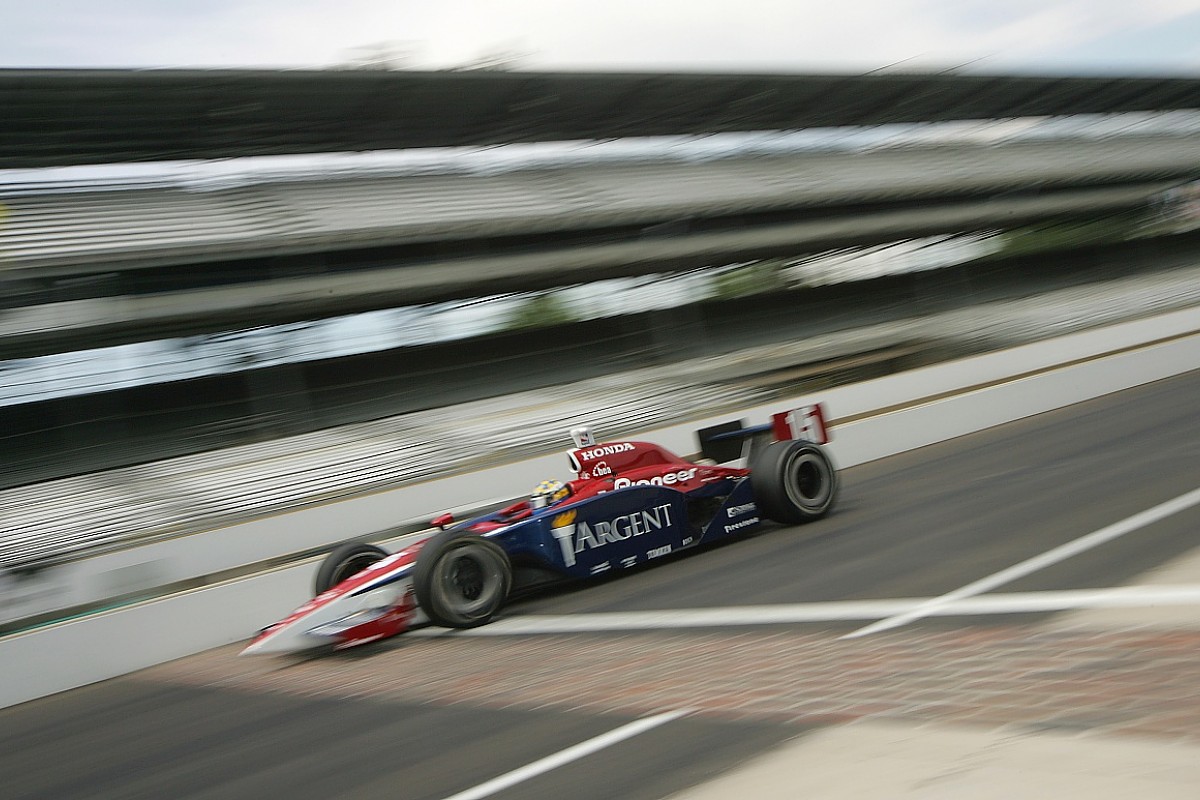 On the basis of results, it's hard to look beyond Michael Schumacher's run of five successive F1 drivers' world championships following his leg-breaking shunt at Silverstone in 1999, or Kyle Busch's 2015 NASCAR Cup title success, which came despite missing the first four months of the season with a broken right leg and left ankle.
Or, given the many factors that need to be in place to get back in a winning car - a dilemma Robert Kubica is especially familiar with - should a higher value be placed on a driver proving that they can compete on a par with the level they were operating at before their injury?
Brack's astonishing qualifying run - which put him only 23rd on the grid, as the top 22 had already been locked into the field on Pole Day - ultimately came to nothing due to a loose steering arm, but the Swede has no doubts that he could have fought for victory had his car not let him down after 92 laps.
"It was the first time in my career when I felt I had won the race before it had even started," says Brack, now a development driver for McLaren Automotive.
"Short of winning the race, to come back and set the fastest lap of the field was the most successful you can ever be after what I'd been through."
Even the timeframe is disputed - some argue that it's vital to get back as soon as possible to ensure doubts don't have a chance to fester, while others recommend taking the time to allow everything to heal and thereby minimise the risk of causing further damage.
Since so much is contingent on the nature of the injury itself, there is no single answer that will satisfy every case, but there are some common elements that all successful recoveries share.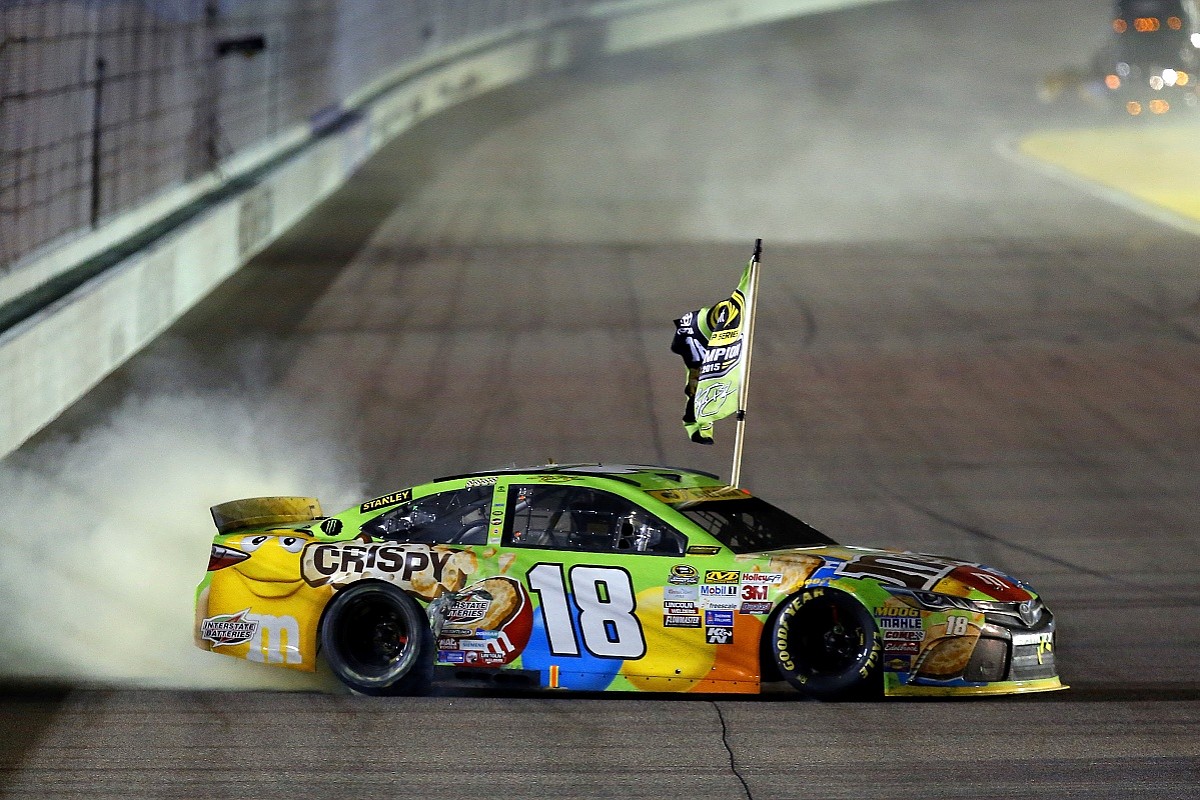 Be pragmatic
There's never a good time for a racing driver to be injured, and remaining positive during the recovery phase is much easier said than done, particularly in cases of serious injury where drivers have to rely on others for help with basic tasks.
But while it's not always necessary to go to the same lengths as Johnny Herbert - who adopted his famously chirpy persona to internalise the Brands Hatch Formula 3000 crash that shattered his ankles in 1988 - recovery is ultimately what a driver makes of it and having the right frame of mind is an important starting point.
Chaz Mostert was the defending Bathurst 1000 winner and enjoying his best season in Supercars when he crashed heavily in practice for the 2015 race, fracturing his left leg and wrist. The accident threatened to derail his inexorable rise, but Mostert's self-belief never wavered.
He knuckled down over the off-season and picked up where he left off in 2016, scoring five pole positions - more than any other Ford driver, reigning champion Mark Winterbottom included.
"After the first surgery, the only thought in my head was just getting back into a race car and being back to doing exactly what I love doing," he says.
"I didn't actually realise how big the time off would be - two months sitting on your bum doing nothing and then the rehab after that to try and get the flexibility back, the strength and all of that - it was a lot bigger than I thought. But you rely on your friends and family and you just keep pushing through it."
Buoyed by the support of the TOCA fraternity, British Touring Car Championship rookie Luke Davenport is recovering well after his Motorbase Ford was involved in a multi-car pileup at Croft in June, leaving him in an induced coma with multiple chest injuries, lung damage, a broken right leg, a broken pelvis, broken right arm and a broken collarbone.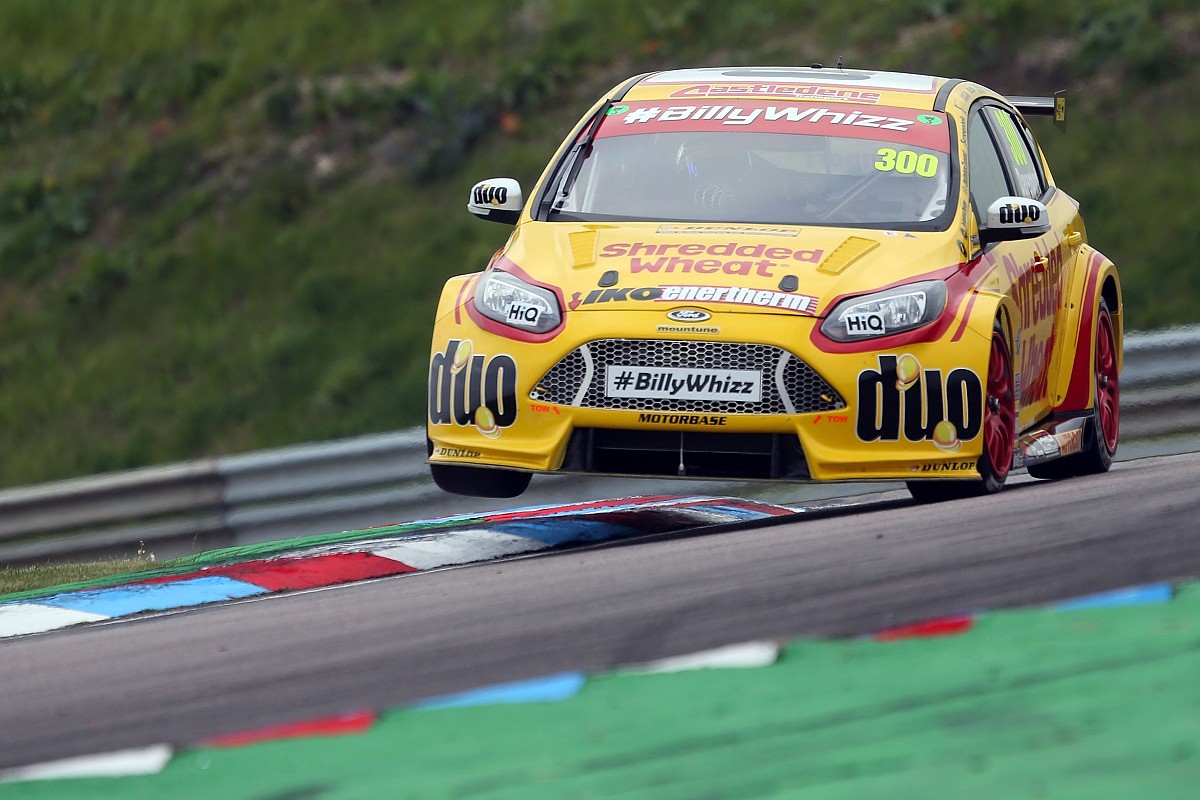 "I've had a number of people from TOCA come to go through the accident with me and make sure my head is in the best place possible," says Davenport.
"I have a very clear understanding of why it happened and also of how rare the accident was."
Inspired by TT racer Ian Hutchinson, with whom he shared a ward at Addenbroke's after his accident, Davenport is working towards a BTCC comeback in 2018 and recently tested a TCR VW Golf at Snetterton.
"It's all about keeping positive and that's what I've been working on with my physio - she's given me a fake race pedal to get flex back in both ankles and work on being even better at heel-and-toe techniques," he says.
"I'm a lighter frame now I've lost a lot of the muscle I had in my legs for GT3, because I don't need it for touring cars. It's all positive communication that I'm working on about being lighter, more wirey and better suited for a touring car."
Understanding what caused an accident is one thing, but when injury results from a freak occurrence the challenges can be different.
Felipe Massa's collision with a spring from Rubens Barrichello's Brawn during qualifying for the 2009 Hungarian Grand Prix forced Massa to miss the remainder of the season while he recovered from emergency surgery on his fractured skull but, eight years later, he bears no bitterness about the incident.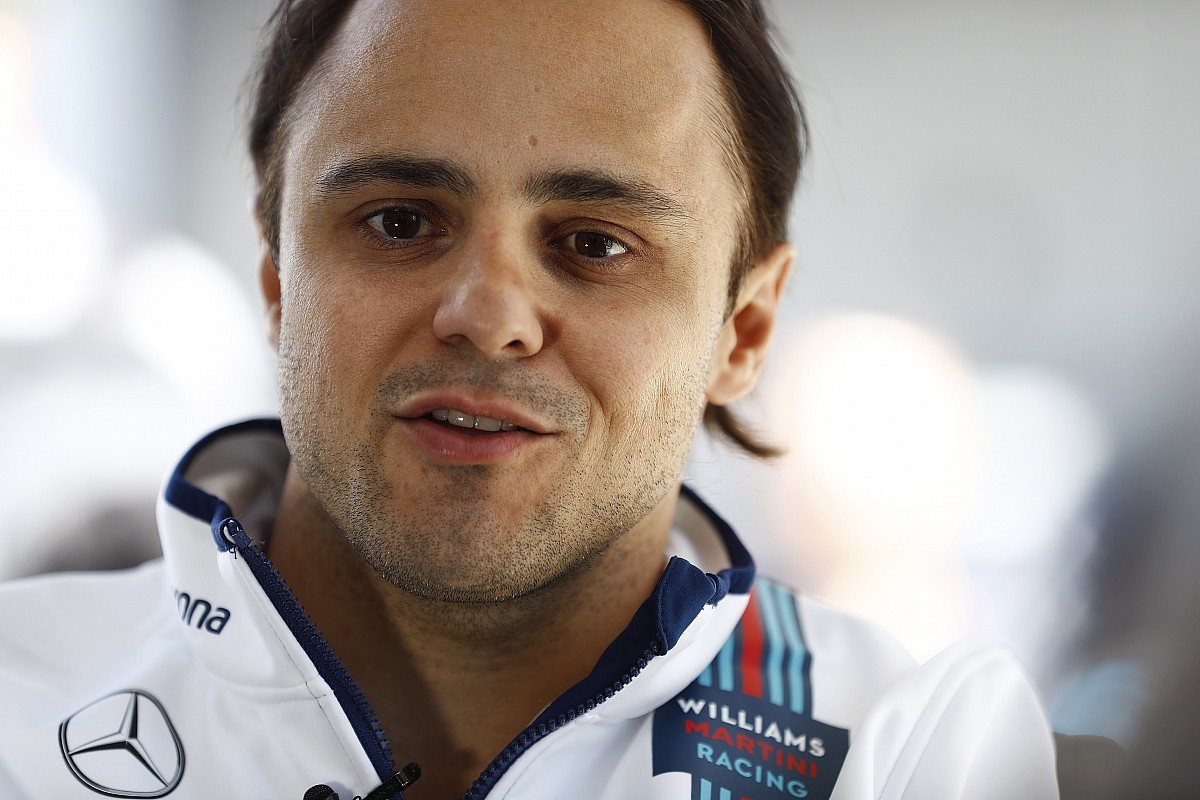 "I was very lucky. Many people think I was really unlucky for what happened, but I was really lucky for what it could have been," says Massa.
"My brain was not affected, it was just the bone. I could become blind from one eye, I could die, so it was very lucky in so many details."
The same is true for his compatriot Cristiano da Matta. The 2002 CART champion, who started 28 F1 grands prix for Toyota, was testing at Elkhart Lake in August '06 when his car struck a deer and left him clinging to life with swelling to the brain. When he left hospital in Wisconsin two months later to continue his recovery in Brazil, da Matta had lost almost 10% of his body weight.
Like Massa, he's come to terms with his lot, although his top-flight career was effectively ended.
"After everything they have told me that I went through, I'm more interested that I'm here, I'm alive and moving everywhere I want," da Matta says.
"I could do anything. I could play guitar, I could speak English and Portuguese, so for the level of the injury it was, I was lucky that everything is fine and it didn't get to the point with the brain that would affect everything.
"I wasn't mad or frustrated that it wasn't my fault. Like you guys say in England, 'Shit happens', right?"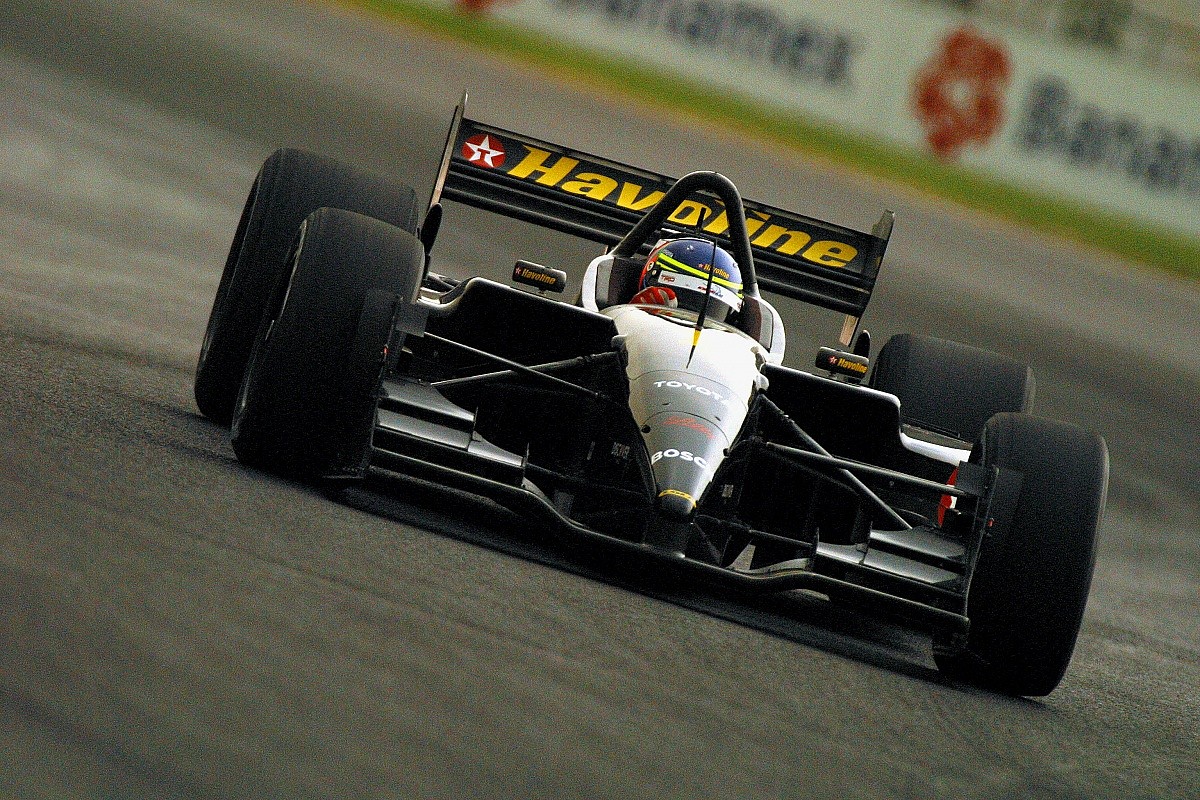 Set realistic goals
Encouraged by his testing, Davenport is hoping to to be back at full-strength by February. As the new year looms larger, having an end goal to work towards is helping to keep the fire burning.
"They have said that as an older man I'll probably need a hip replacement and I'll struggle with my legs, but that's something to try and prove wrong," he says.
"Instead of the need to go racing, it's the need to win the battle with the physio every week and, even if it doesn't happen, it's still good to push yourself."
Following his 90mph impact with a concrete wall at Daytona in February 2015, Busch identified the non-championship All-Star race at Charlotte in May as the date for his comeback, but of more pressing concern was the imminent arrival of his son, Brexton.
"I think everybody knows I'm not the most patient person, but I also knew I wasn't going to make it back overnight," says Busch.
"I wanted to be able to walk into the delivery room and be a part of his birth, and I was able to do that. I knew eventually I would get back to racing, but that was the goal, first and foremost - that was more motivating than anything, to be honest."
But if they are to be more than a motivational tool, goals have to be grounded in reality.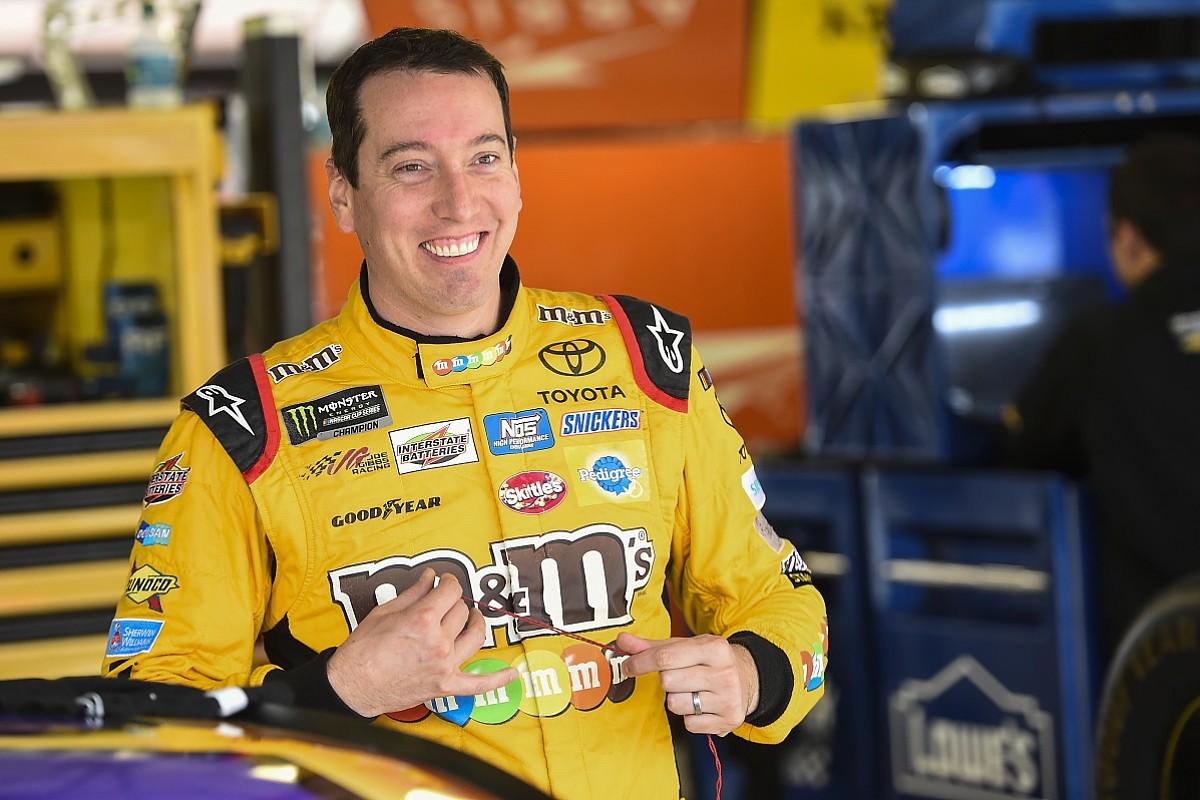 "It's important in those situations to set yourself goals that are reachable," agrees Brack.
"If I had said when I woke up, 'I'm going to race Indy again', that wasn't a feasible goal at the time - in the beginning it's back to the basics of how to eat, shit and pee. My mindset was do the best I can today to start tomorrow as good as possible."
Drivers should also be mentally prepared for the stringent dedication to monotonous routines that is required to meet their goals.
"It wasn't even that I could stand on one foot and just try to put weight through my other one," Busch recalls of his early attempts to get vertical.
"I had to stand on my broken leg and not put any weight on my left foot because the foot was worse. I started to see stars and was about ready to black out. We did that three or four times and that was it for the day. Two days later he came over and we did it again."
Following his release from hospital in January 2004, Brack would drive himself to the outpatient rehabilitation centre using crutches to operate the pedals and worked for seven hours a day, five days a week, only stopping for a two-hour break in the doctor's office at lunch.
Niki Lauda's recovery from his fiery Nurburgring accident in 1976 was perhaps the most gruelling of all. In order to breathe independently, Lauda spent a week having his charred lungs pumped, a process that had to be done while conscious.
"It was very hard on me," he says. "They put the tube in your lung and then your lung collapses. I said, 'Do it as much as you can', but they slowed me down because they thought some other problems might come up."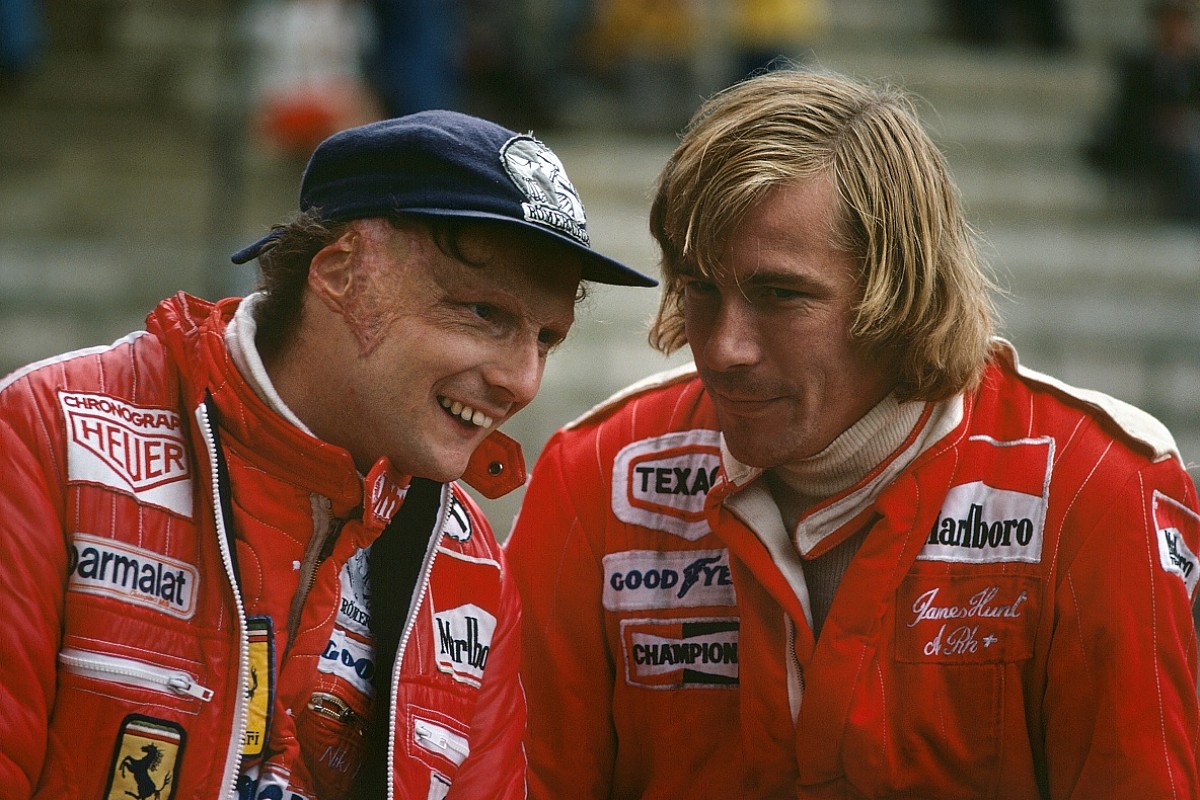 Wait until you're ready
"In the beginning it goes quite fast," says Brack. "You take maybe one step and the next day you can take two steps, that's a 100% improvement."
As progress comes thick and fast in those early stages, drivers should manage their expectations and be wary of thinking the recovery is at a more advanced stage than is actually the case.
DTM racer Mike Rockenfeller was fortunate to escape with only a concussion to show for his frightening 185mph accident at Le Mans in 2011. It wasn't the first time the 2010 24 Hours winner had experienced a blow to the head - he was knocked unconscious as a teenager in karting and returned to race later the same day - but Rockenfeller was still optimistic of being passed fit to race at Lausitz the following weekend until the Audi doctors had their say.
"In a way, you always try to feel better than you really are," he agrees.
"I think it depends also on your age - the older you get, the more you know if you feel well or not. That's sometimes the good part about being young - you're not that experienced and you sometimes believe you can do more than you actually can in that moment!"
It's not an uncommon feeling. After a year of speech therapy and physiotherapy concluded in 2007, da Matta was given the green light to return to racing the following year, but admits it wasn't until much later that he stopped noticing improvements in his condition.
"In the beginning, I would be like, 'Wow, last week I thought I was 100% the same person I was before, but now I am truly the same guy'," he says.
"That would go on for about four or five weeks, then eventually you start noticing that every month until it gets a lot more spread out. The accident was in August '06, but up until '12 or '13, I still had that feeling."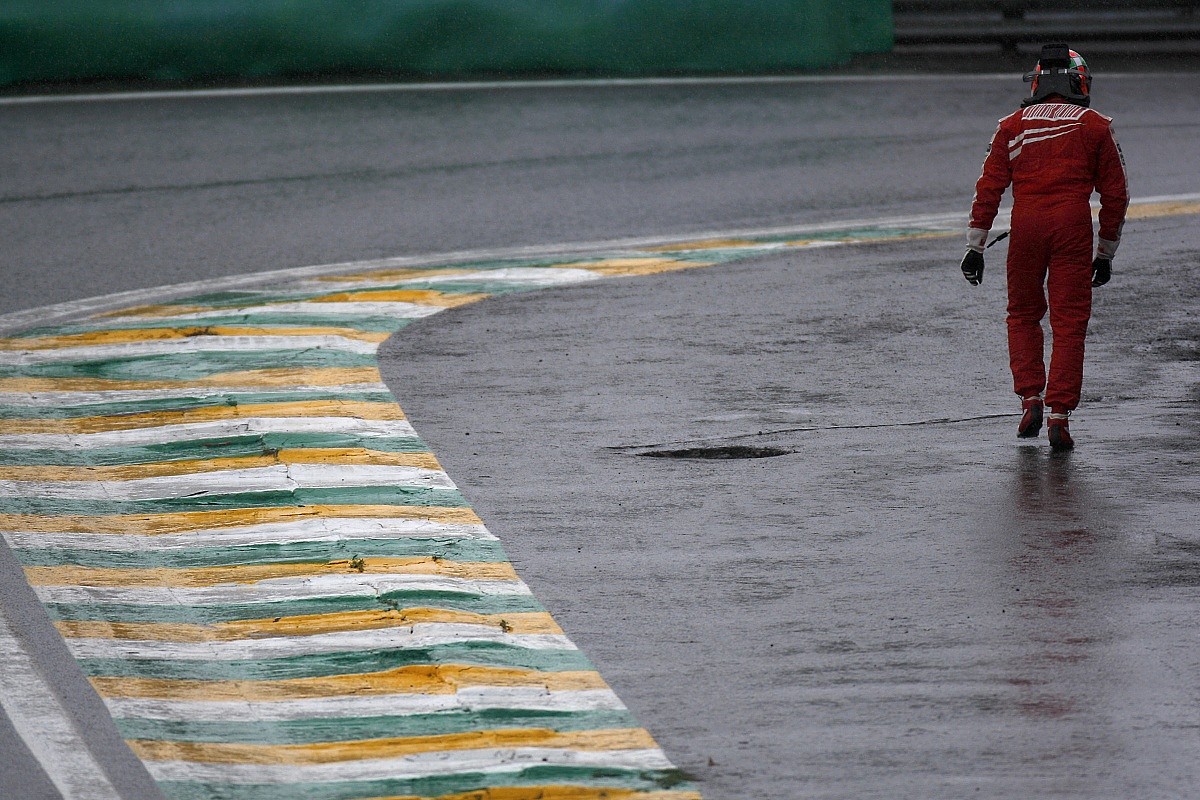 The dangers of making a premature return are considerable, particularly where head injuries are concerned. Suffering a second major impact without allowing the first to heal properly can result in irreversible damage - a phenomenon that is no less real in motorsport than it is in full-contact sports such as NFL or boxing.
Although Massa felt ready to make his return for the final two races of 2009 in Brazil and Abu Dhabi, doctors were concerned about the risk of another accident after an operation to install a titanium plate into his skull, and advised him to wait until the following year.
In the end, it was arguably a blessing in disguise, as Ferrari had already turned its attentions to 2010, allowing other teams to overhaul it in the development race. Neither Kimi Raikkonen nor Massa's replacement Giancarlo Fisichella were able to haul the recalcitrant F60 into podium contention and languished down in 12th and 16th places respectively after a dismal showing in Abu Dhabi.
Motorsport is a fickle business and, while it is understandable that drivers want to get back as soon as possible to ensure they aren't forgotten, returning under the wrong circumstances - whether due to an uncompetitive car or the driver not being ready - can put them under the spotlight for all the wrong reasons.
Pascal Wehrlein faced a similar situation earlier this year after breaking his vertebrae in a crash at the Race Of Champions. With his pre-season training regime compromised, Wehrlein was off the pace in practice for the Australian Grand Prix and withdrew, citing his lack of fitness. The stern criticism he received from a short-sighted minority was at least tempered by the knowledge that he had avoided the fate that befell another rising star - JJ Lehto, in 1994.
Although commendably brave, Lehto's quick return from breaking his neck in testing was a disaster - vanquished by his Benetton team-mate Schumacher, it spelt the end of his F1 career. But Lehto did famously go on to win Le Mans the following year.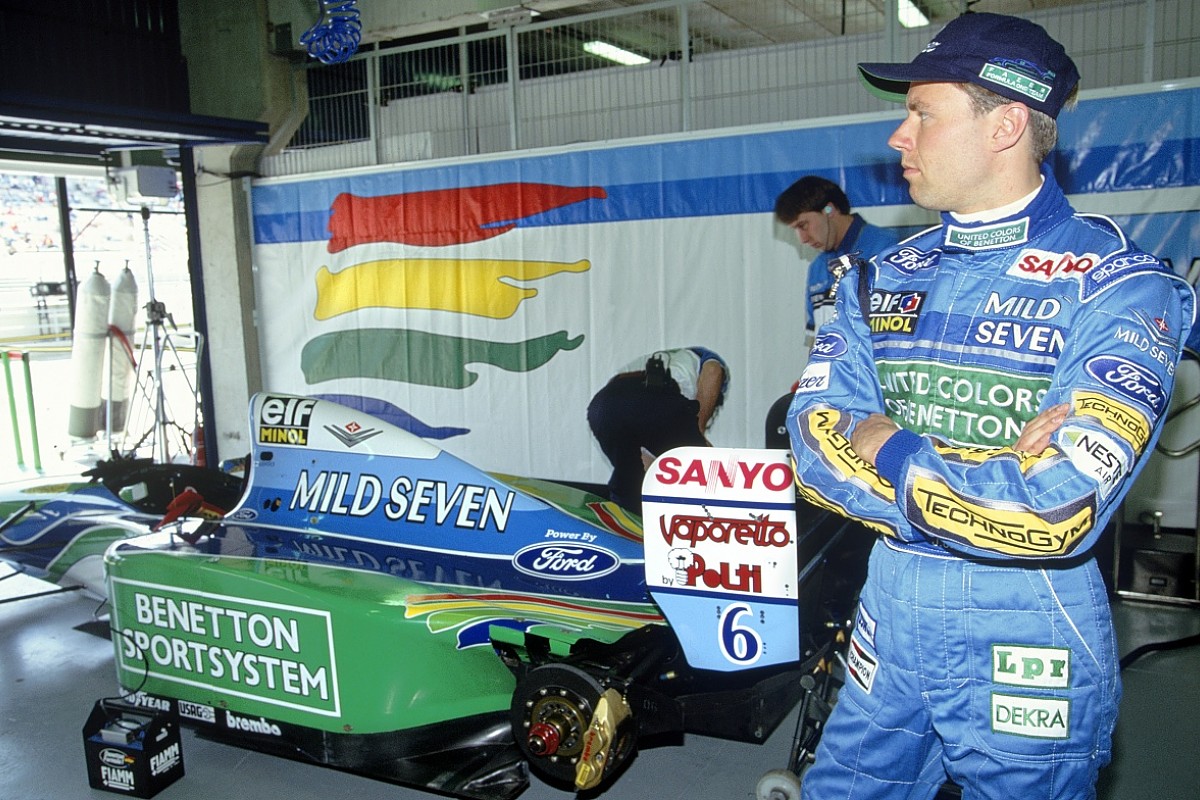 No point in comparisons
Perceptions of Wehrlein's layoff soon changed (in some areas, at least) when he shared pictures of himself wearing a neck brace on social media, illuminating a fundamental misunderstanding about the nature of injuries in motorsport and how drivers recover from them.
Recovery is never a precise science and varies from case to case, rendering comparisons largely pointless. While it's only natural for drivers to be competitive, the last thing they should be doing when facing a long spell out is base their timeframe for recovery on past examples, especially without knowing all the details.
In the context of concussions - a form of traumatic brain injury - a return date should be determined solely by data generated from the ImPACT test, where cognitive performance is measured against a pre-season baseline to identify any changes in reaction times, processing speed and memory.
"You need some kind of a control," says Rockenfeller. "It's one thing to say, 'I feel good' and another to basically see it on paper."
Rockenfeller was cleared and back in the car at the Norisring just three weeks after his Le Mans accident, but it was a full two months before Audi team-mate Tom Kristensen was fit to return after he was involved in a multi-car pileup at Hockenheim in 2007.
"You cannot say that every concussion is the same," he agrees. "I missed Lausitz, but one week later I felt good again, it took [Kristensen] a lot longer because he was dizzy when he was training or doing quick movements."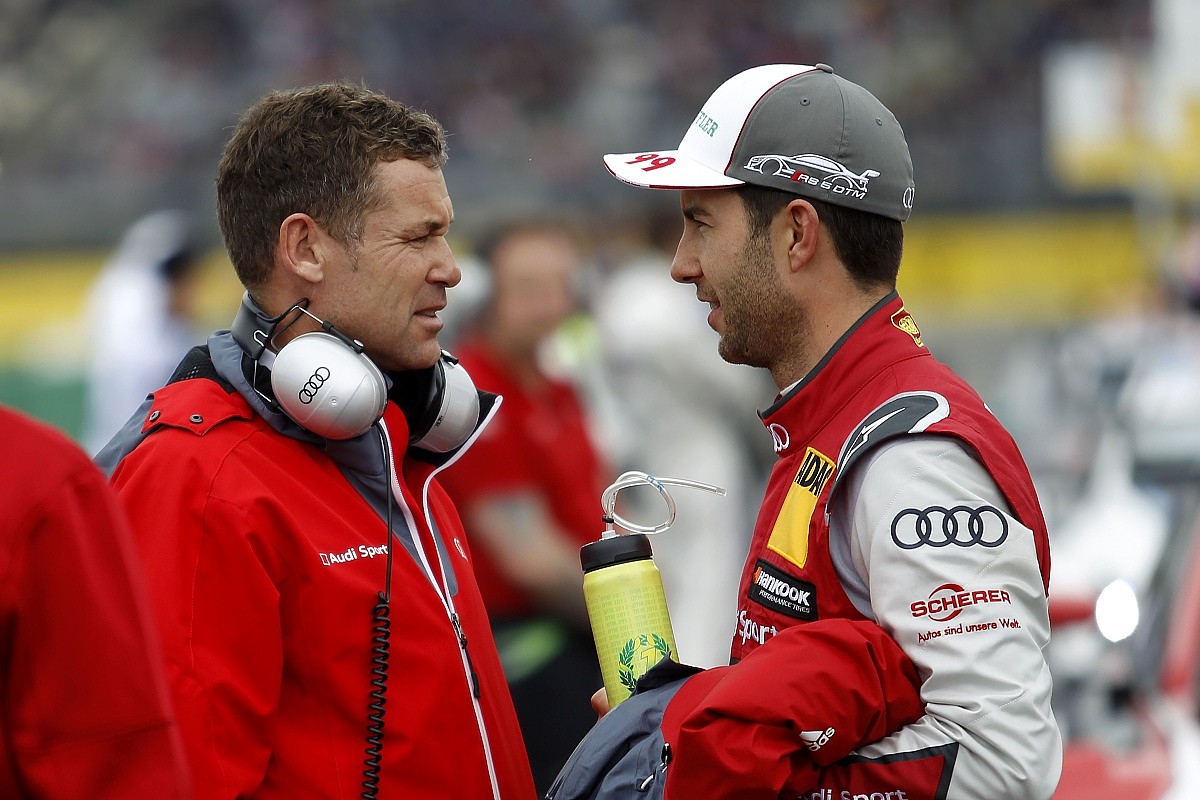 Trust your judgement
Regardless of external pressure from the team, media, fans and doctors, the driver has to be comfortable with the timing of any return.
Being fit enough to withstand another impact is vitally important, but is not a pre-requisite for success on the track. Balancing the desire and ability to come back is a fine art.
Days after breaking his ankle playing football, Lucas di Grassi kept his Formula E title prospects alive by earning pole and twice finishing on the podium in Berlin this year. But with much less to gain - and plenty to lose - from racing at Le Mans the following weekend in a GTE Ferrari, he elected to withdraw and have surgery instead.
Rockenfeller, too, pushed the boundaries, finishing second in the DTM at Moscow nursing a broken foot sustained in a crash registering 38-40G at the Norisring.
"If you have something on your body which is risk-free, more or less - if it's a foot or an arm or a finger, not like a concussion - then you have to decide, 'Do I have a chance to be successful?' Is it worth the effort and the risk and the pain?" he says.
"For me as a sportsman, you always have the will and the motivation to try."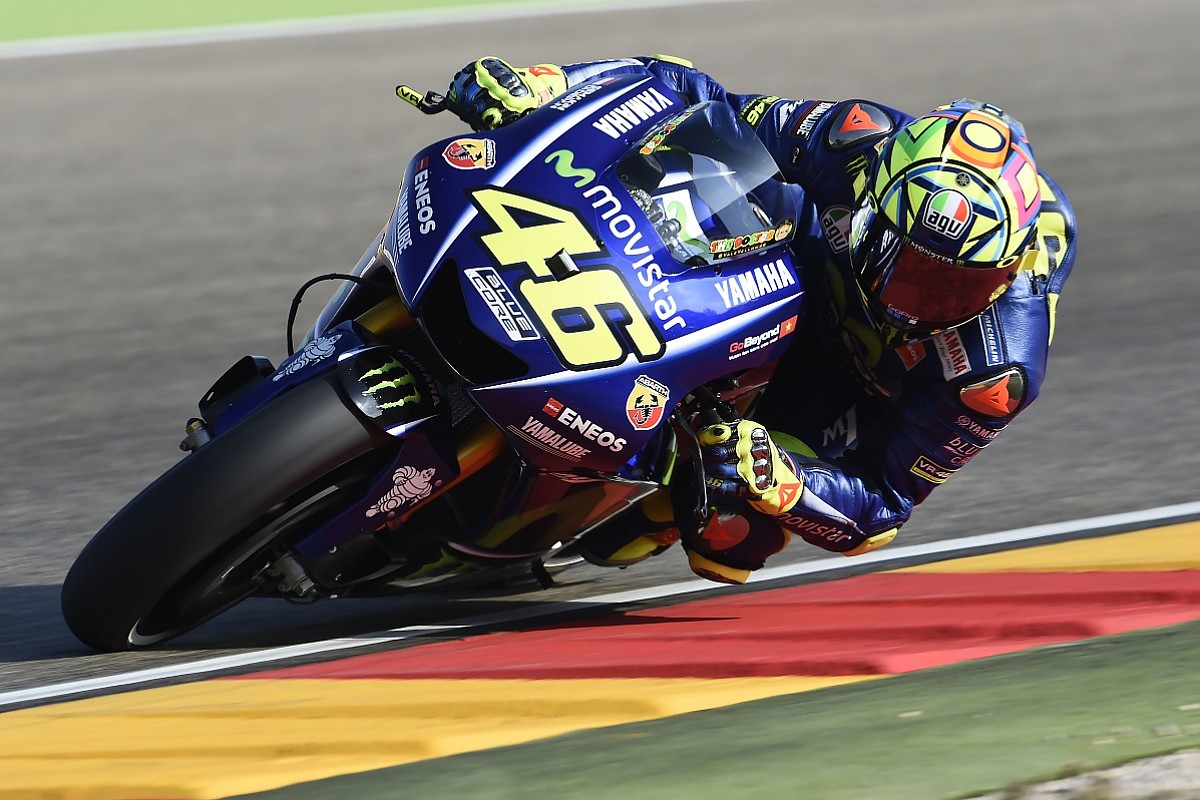 Clearly, that's not a universally shared opinion. Rockenfeller's former team-mate Alex Premat was fired by Audi after the Frenchman ignored doctors' orders not to run the New York Marathon and rest up after his massive DTM shunt at Adria in 2010.
But Lauda, Mercedes' non-executive chairman, says he would not condemn one of his drivers for getting back as early as they could, despite his admission that he put too much pressure on his own comeback at Monza in 1976.
"I sat down with myself and said, 'I always knew it was dangerous - why am I worried now? I was lucky to stay alive anyway, let's try a comeback'," he says.
"Whatever is the first possible time, do it. Just look at [Valentino] Rossi..."
Rossi's run to fifth at Aragon with his leg in a cast after fracturing his tibia and fibula three weeks before is an extreme example, but he does have past form, taking fourth at the Sachsenring on his return from a broken leg in 2010.
Ultimately, it is a matter of personal choice - motorsport is dangerous and no amount of preparation will change that fact.
"You need to feel well with your decision and be confident," says Rockenfeller.
"At the end of the day, it's just a sport - which I probably would not have said 10 years ago. We are there to entertain people. I only live once and I have kids and a wife - when you are young and you don't have that, you don't think that far ahead sometimes."