Any eagle-eyed talent scouts worth their salt will typically focus their attention on junior single-seater paddocks to uncover the next generation of Formula 1 superstars - and rightly so. Formula 4, Formula 3/GP3 and Formula 2 is now a well-trodden route to the top for a reason, but every driver has to start that journey somewhere.
In this case, that somewhere is around 10 miles north of Grantham at the PF International Circuit in Lincolnshire, which this weekend will host the first crowning of a CIK-FIA World Karting champion on UK soil since 1968.
Increased opportunities for young drivers in single-seaters have contributed to a shift in the karting landscape over the past decade, yet the accolade of world karting champion remains highly sought-after. As the highest honour available to drivers before they arrive in cars - and the highest many will ever receive in their careers - the world finals have significant pulling power, as confirmed by the well-stocked field of 92 entrants in the OK class for seniors 15 and over, plus a further 95 in the OK-J class for 12 to 14 year olds.
Mirroring the motorsport industry at-large, a huge influx of money has poured into karting in recent years, placing a premium on professional preparation with well-established teams to stand out from the crowd. This is just as true for seniors as the entry-level Mini Kart category - which are not part of the world championships - in which decorated karter and 2008 GP2 champion Giorgio Pantano is responsible for overseeing the Birel-ART Junior Team.
The two-time European Formula A champion will be among the interested observers at PFI and believes a rigorous grounding in Europe, where drivers can closely analyse their rivals, will be vital to a good showing in the world championship.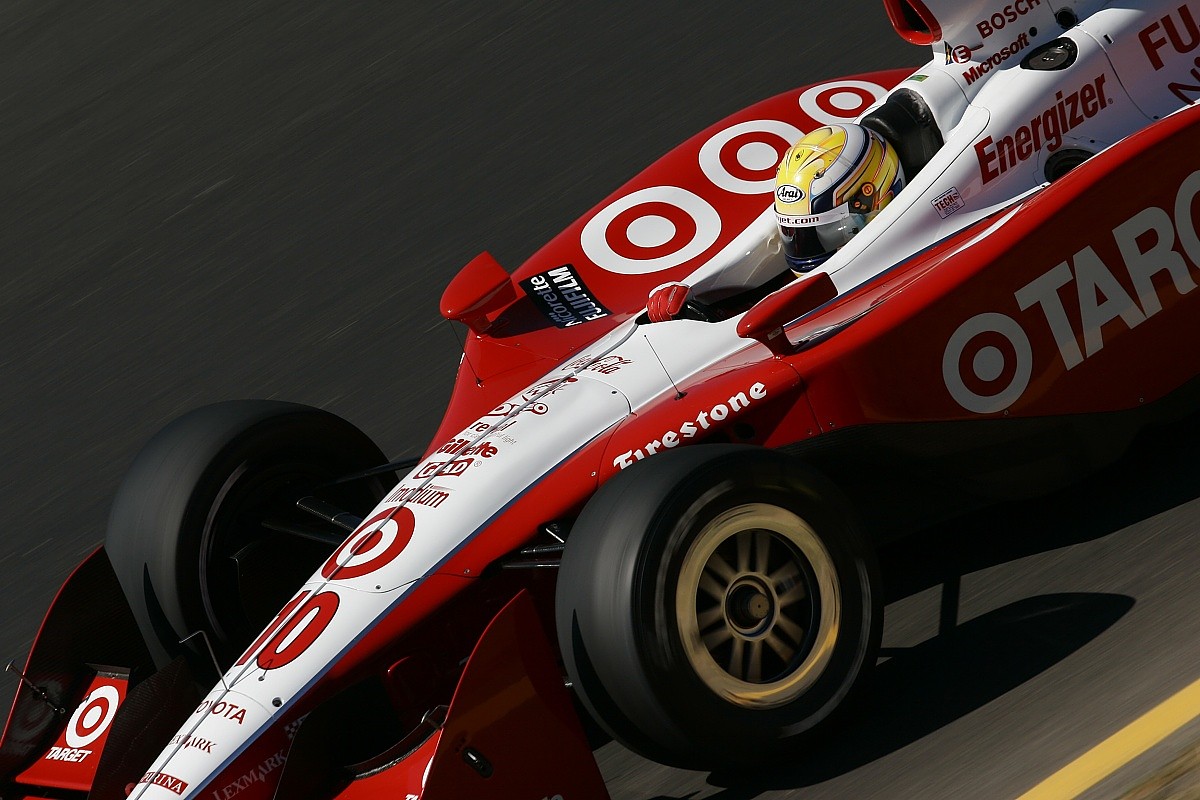 "Pretty much the same drivers you see in the European championship or in the WSK [Super Masters Series] will then be the same drivers in the world championship that compete for the title," says Pantano, who drove in GP2 from 2005 and also made two IndyCar starts that year, after a part-season in Formula 1 the year earlier.
"We know the world of karting is in Europe, [so] if you come here and you do what you have to do then you will be ready for the world championship, but if you come for the single event it will be difficult. You need to know the drivers you are going to race with, to learn how they race, how they do things.
"Something I don't see now from drivers is if there is someone on that corner who is making a difference, I don't see anyone say 'OK, let me go and see'. When I saw another driver who was faster than me, I stopped my conversation and went to see what's going on, what is making them better than me in that part of the circuit, what can I do different.
"It's not because you're going to see another driver that means you are not the good one, you need to learn."
It remains something of a historical anomaly that Pantano never won the world Formula A title, managing only a pair of thirds in 1997 and '99. The Italian is remembered as one of the best karters of his generation, but the fundamental differences between a world title decided over one weekend and a European championship staged over several rounds - where consistency is rewarded just as much as outright pace - are vast.
All sense of decorum goes out of the window in the world championship final - a win-or-bust event that affords no margin for error - and that's something the drivers have to be prepared for. Approaching the event with the same mindset as any other can be a helpful way to detract from the sense of occasion, but it won't win anybody any prizes.
"It has always been like this forever, the world championship is a single race so it is very frenetic," says 1991 Formula K and '94 Formula C world champion Jarno Trulli, whose 256 Grand Prix starts over 15 seasons put him eighth on the list of all-time most-experienced F1 drivers.
"That is the peak of the season in terms of the value of the race, but also it's a single race, so you can win or lose in a very easy way. Anything can happen - if something goes wrong then that's it.
"The approach for the final is very different to the final of a European championship - once you start, you're in or you're out. You have to give everything until the last corner and take all the risks possible in order to get the best result."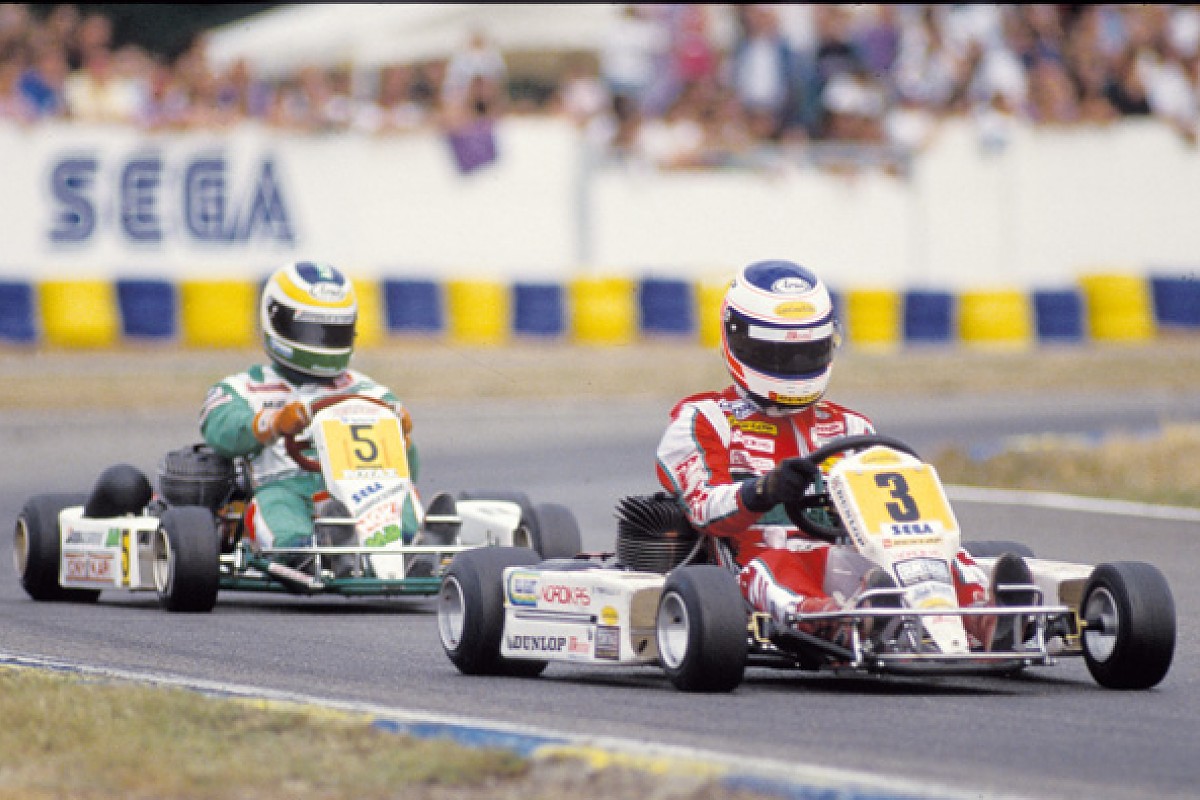 In such intensely pressured surroundings, it takes a cool head to block out all distractions and maximise the result - but that's not always easy given the tender age of the drivers concerned.
It should be expected that some karters will develop faster and perform better in pressurised situations than others, but where physical limitations for the U-14s in OK-J will naturally level out in seniors, there can be no guaranteeing that the most prized of traits - maturity - will simply follow with age. Single-minded dedication to improvement is a staple of all top-class racing drivers and a progressive mindset is an equally important attribute for success in karting.
Having won the Italian title in 1996 and spent five years on the European tour, Tonio Liuzzi was 21 when he finally became world Formula A champion in 2001, but his diligence paid off as former Lotus boss Peter Collins was sufficiently impressed to help smooth his progress up the ladder through Formula 3000 to F1.
"In our time you never stepped out of a go-kart before 18 or 19 [unless] you were a successful driver," says Liuzzi, who raced with Red Bull, Toro Rosso, Force India and HRT in F1 between 2005 and '11.
"I always said to myself I would never step into racing cars if I could not win a world [karting] championship because from my point of view, if you are not a real champion in karts then you cannot be a really strong race car driver. I didn't have the budget to have a career in racing cars without being a pure talent - that was the time when I had to deliver.
"Motorsport is a serious environment and to become a professional driver you have to be really dedicated and take it seriously. You can have as much money as you want, but money doesn't buy the skills, so it's more in your head if you want to have a professional career."
'Passion' is a buzz-word in karting - if drivers are to make their mark at the World Championships and go on to build a career in cars, they have to be willing to invest themselves in the finer details.
A CRG factory driver, Liuzzi's success owed much to the hours he spent working with his engineers to gain a greater understanding of his kart, which gave his feedback an added edge. The Italian reflects on his time in karting with great fondness and it's little wonder - perhaps more than any other quarter in motorsport, karting is the arena where drivers can gain the most from working on their own machine between sessions.
"If it is really what they want to do, they have to be focused 100% on this and don't take it as a joke," Liuzzi says.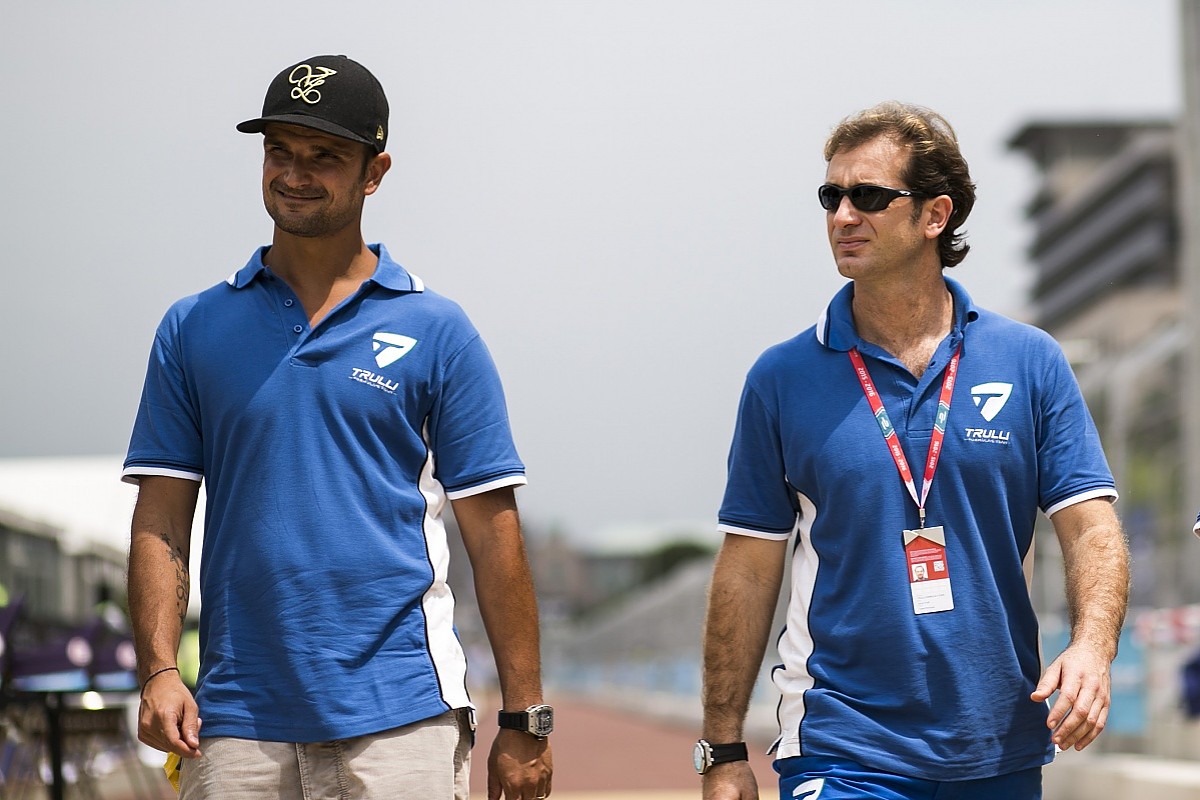 As one of only three drivers to win two senior world championships since the turn of the millennium, Nyck de Vries is further proof of the worth of this approach. Now a race-winner in F2 (scored with Rapax), driving for Racing Engineering, the Dutchman spent his entire karting career with Zanardi and was fully immersed in the team set-up, conducting testing and - like Liuzzi - tinkering with the kart himself in pursuit of the perfect set-up.
"We lived for karting - that was the only thing we knew and that's what we wanted to do," says the McLaren junior. "I was always very much involved with everything because I enjoyed it.
"At that stage, you don't have any distractions, the only focus you have is winning kart races. It's just pure racing, it's more accessible and you're involved, cleaning and doing work on it yourself. [Now] I only touch my car when I jump in to drive and race, you're only behind the computer talking with engineers.
"In cars it's more normal that you are focused and serious, you work on your physical preparation and everything, but in karting everyone is still a bit younger. I didn't necessarily push anything, I wasn't trying to be something or someone, I was just being myself and I loved what I was doing."
But even with the most professional approach possible, there can still be avenues to exploit. With such tiny margins at the top - the 19 fastest laps at last year's World Championship in Bahrain were covered by less than half a second - drivers should seek any possible advantage from thinking outside the box.
BRDC F3 champion Enaam Ahmed recalls the 2014 World KF Junior finals at the rural Essay circuit in France with little pleasure - "I was so surprised that they were going to hold a world championship there, it could barely fit 20 karts" - but won from pole thanks to an innovative approach to the track walk...
"I've only met one or two drivers that I think actually use a track walk properly, most drivers just have banter with the mechanics or team manager, they don't really get into it," he recalls.
"When I was learning a new track, I would look for rocks on the side of the road for reference points of where to brake. If there was no reference point, I used to get some rocks from the side of the track and put it next to the track to make a reference. [Essay] was such a run-down track that there were no references anywhere!"
The World Karting Championships at PFI commence on Friday, with the OK and OK-J Finals held on Sunday. Tickets are available at the gate for £5.00 per person, with free admission for under-16s.
Click here to view the complete entry list.