When Nico Rosberg announced his retirement at December's FIA prizegiving gala last year, days after prevailing in an epic season-long Formula 1 world championship duel with Lewis Hamilton, it sent shockwaves throughout the motorsport establishment.
'How could a competitive sportsman at the peak of his powers suddenly go cold turkey?' they cried. 'Clearly he was never all that interested in the first place,' others complained.
But perhaps Rosberg's decision shouldn't have been all that surprising - even if it meant turning down the chance to defend his title in a car most of the F1 grid would have given their great aunties to drive. To beat a driver who will go down as one of F1's true greats in the same car, over the longest season in the sport's history, Rosberg put himself under enormous pressure and took a step back from family life to give the world championship his full focus.
He recognised that this was not sustainable and, having emulated father Keke's 1982 title, was satisfied that his dreams had been accomplished.
It may be that Rosberg returns to racing someday, but his example shows that nobody is immune to the pressures of competing at the highest level of motorsport and that finding a work-life balance is vitally important if success is to be sustained.
The problem is that's easier said than done in an industry that by definition moves at a relentless pace.
After returning to 20 races this year, the F1 calendar will swell back to a record-equalling 21 grands prix in 2018, including its first triple-header of three races in as many weeks across the French, Austrian and British GP weekends. No sooner had the calendar been announced than teams began working on provisions to facilitate the rotation of staff.
Although the traditional summer break after Hungary comes as a welcome reprieve, Force India deputy team principal Bob Fernley believes that it does not do enough.
"It's very difficult to keep people fresh on more than 20 races," he says.
"We start with testing in March in Barcelona and we don't finish until the last week of November. It has a massive impact on families and, especially if people have children or get married, it puts quite a strain on their relationships.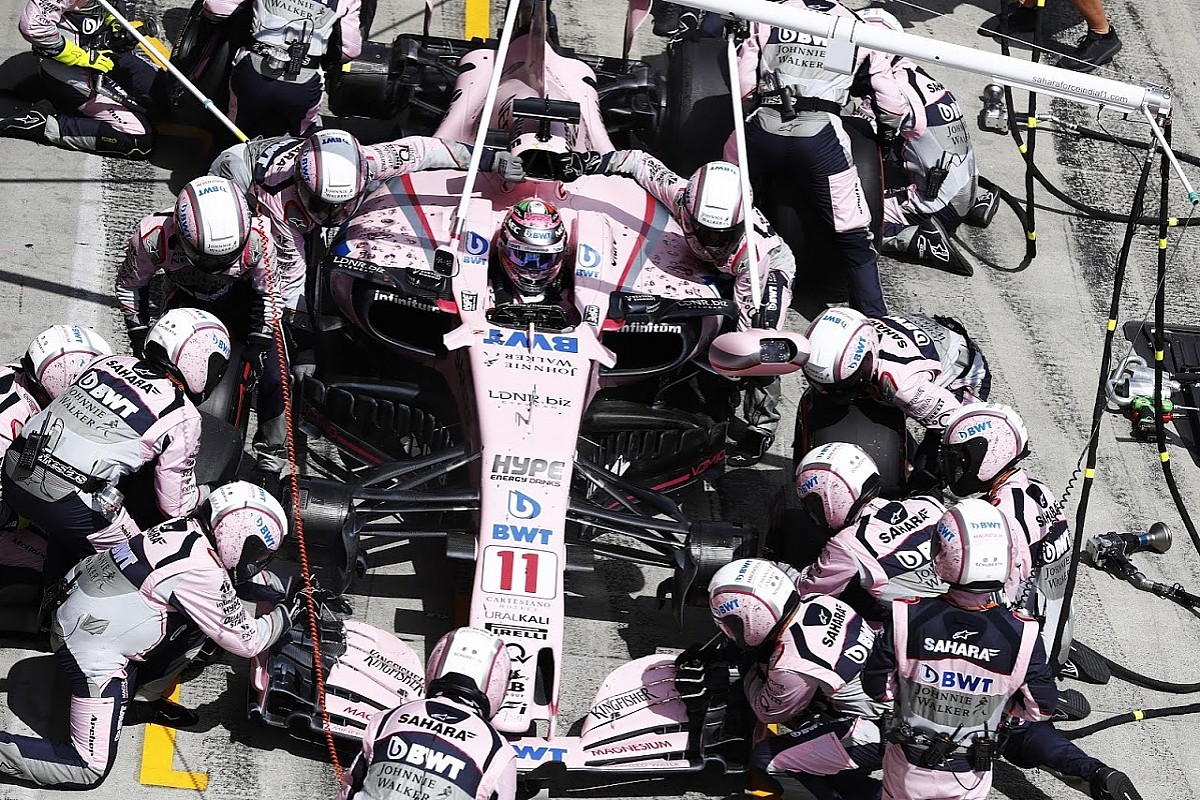 "Occasionally we can do 21, as we have done, and then in other years it drops back to 19, so overall we can take the odd extra race. Once you go above that, whether it is 21, 24 or 25 races on an annual basis, you need to look at supplementing the crew and maybe running two teams. That is where the issues come."
Limitations placed on travelling staff means Force India are no more impacted than any other team, but even F1 sporting chief Ross Brawn acknowledges that the situation is not something he is in favour of in the long term.
"The triple-header was not ideal, and we're not trying to set a precedent for doing triple-headers," he said.
"There will be a point at which teams have to restructure to manage an increased quantity of races.
"When I was at Mercedes, we had more mechanics than we needed to service the cars so that we could rotate them, even without the number of races we have now, and give them a few races off. Those are the sort of initiatives the teams are going to have to take.
"There are certain personnel for whom rotation is more difficult, such as race engineers, but for certain levels it's possible and we'll need to have a think with the teams, about how we achieve it at other levels."
"There's no doubt that the drivers today are going to get tired of the travel and all of it faster than they used to" Bobby Labonte
Of course, F1 isn't the only series affected by a demanding schedule. In IndyCar, the entire season takes place between March and September - in 2014/15 it finished in August - while the top-level NASCAR Cup series takes in 38 weekends per year from February to November, all without a summer break.
Bobby Labonte, the NASCAR Cup champion in 2000, was on the tour for two decades and his unbroken streak of 704 races between 1993 and 2013 is third only to Ricky Rudd and Jeff Gordon in series history.
Now 53, Labonte admits that it became tough to sustain peak performance as the schedule intensified and he's not the only one - in recent years, top drivers such as Gordon, Tony Stewart and Carl Edwards have all opted to step out of the cockpit, with Dale Earnhardt Jr the latest set to follow suit at the end of the year.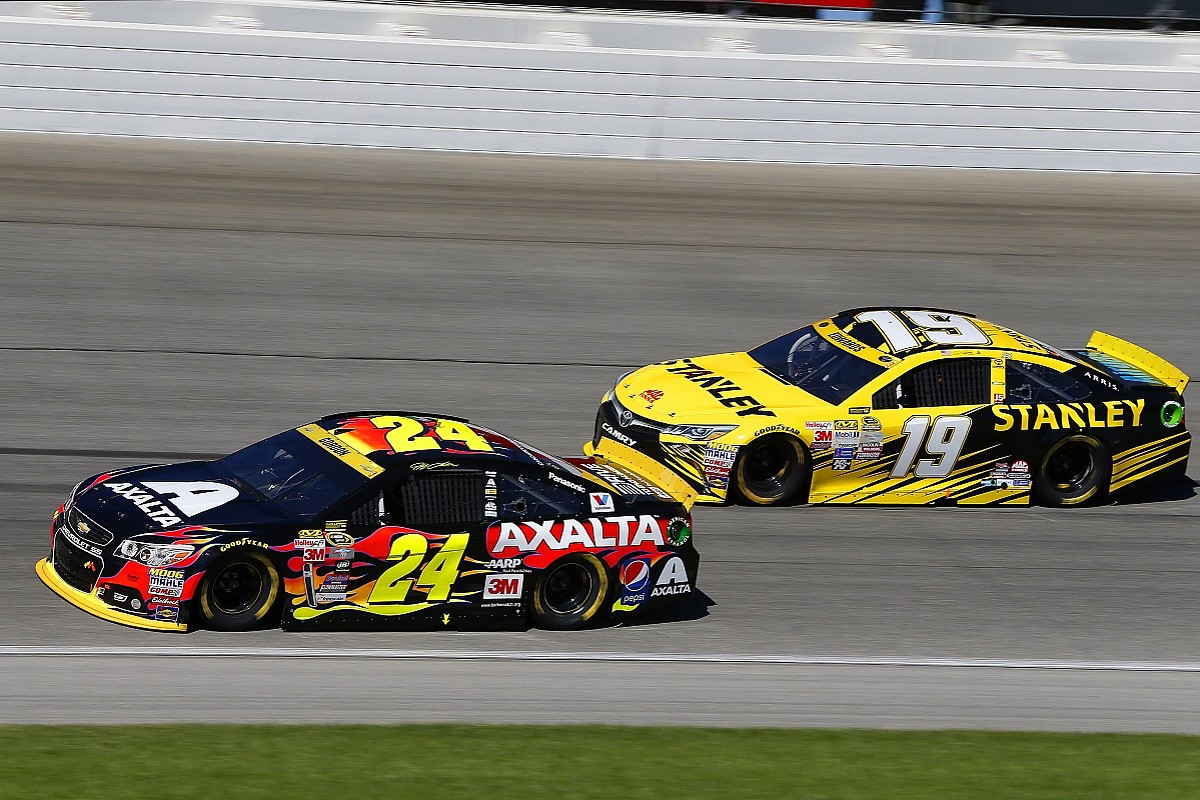 "Looking back, the more it went up with more races and more commitments, it became a lot more challenging to get motivated every year," says Labonte.
"By the time you get to race 30, you're getting tired, but you know you have to do it because you're an athlete and you're committed to it. I consider it today and go, 'I don't know how I got all this stuff done'.
"There's no doubt that the drivers today are going to get tired of the travel and all of it faster than they used to. For the most part, I'm glad I did it, it was a tonne of work travelling all the time, but you don't stop doing things and it was a great time. If they could make it less it would be better, but you just have to balance it out.
"Nobody does it right, it's just about trying to do it the best you can."
Labonte's point is a good one - namely, it's difficult to say what a proper balance looks like. A degree of disciplined preparation is important to make sure drivers fulfil their potential - Jan Magnussen is often cited as a driver who didn't live up to expectations in F1, having broken Ayrton Senna's British Formula 3 wins record in 1994 - but it can just as equally go too far the other way. For drivers seeking what Mark Donohue coined 'The Unfair Advantage', it can be difficult to escape the bubble and set their mind on other things.
Aston Martin factory driver Jonny Adam is one such example. This year, the Scot has three full-time programmes totalling 20 weekends across the World Endurance Championship, Blancpain GT Series Endurance Cup and British GT, in which he is the reigning double champion. Having worked hard to rebuild his career in sportscars after a shortlived spell in the British Touring Car Championship, Adam isn't about to ease off any time soon and acutely feels the weight of responsibility that comes with representing Aston Martin both with the works team and in customer racing.
"My mind is always on motorsport, I don't really switch off," he says.
"I'm probably at a race circuit two or three days [per week] on average all the way through the year. It does lighten up slightly after British GT finishes in September and Blancpain as well, but then we've got the flyaways for WEC, so the racing season for me doesn't really stop - the only chance to chill out is over Christmas and new year.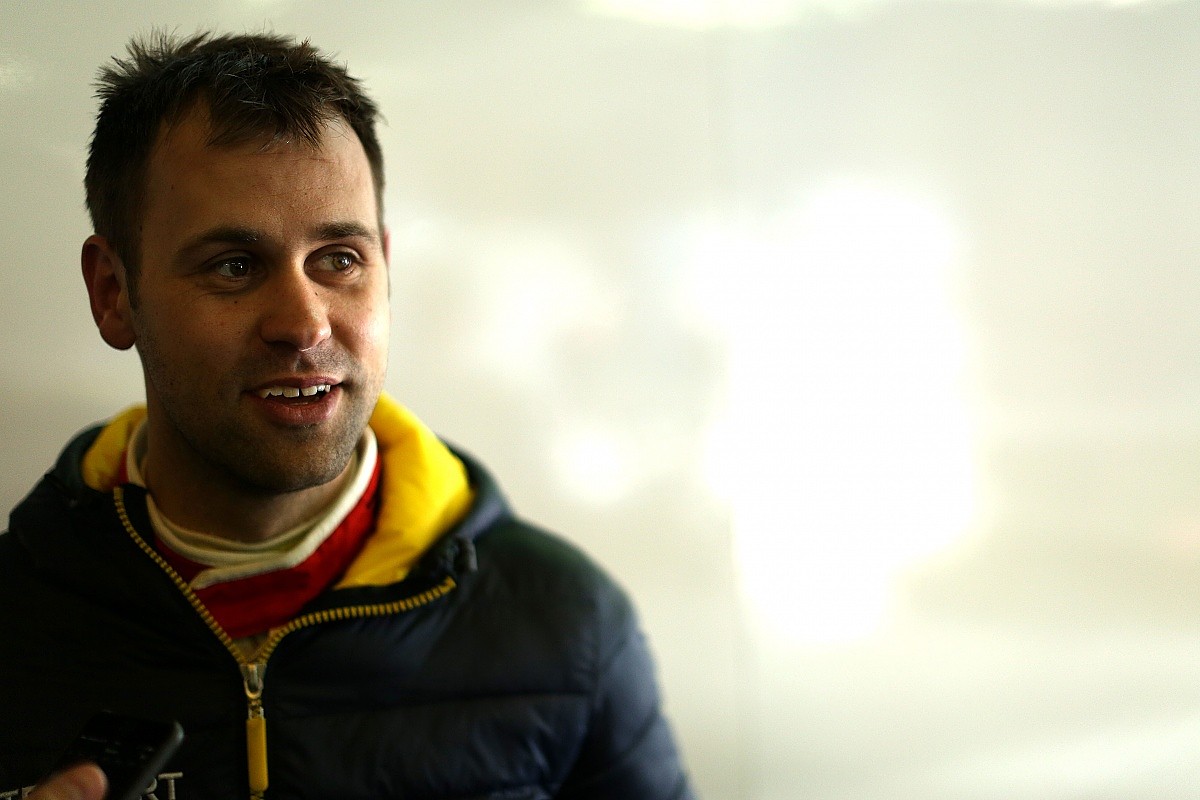 "You're always there to do your job, but you always want to be the best you can be. As Aston keep saying, the devil is in the detail and that's the key to finding that last little bit, because I'm a paid professional and I'm representing Aston Martin across the world."
Tim Harvey is best known for winning the BTCC in 1992, but for the past 10 years has also served as the director of the BRDC SuperStars programme, which works to equip elite British talents with the tools they need to reach the top in their chosen fields.
Having seen over 60 drivers pass through the scheme since its inception in 2008, Harvey knows what it takes to succeed and sympathises with Adam's all-encompassing desire to be the best, even if this stance can impact on other areas of life.
"It is innate that there is some imbalance because in order to reach the very top, you have to make some sacrifices," says Harvey.
"Since I retired, I realised just how much time and effort I was putting into my career - it will be the last thing you think about when you put your head on the pillow and the first thing you think about when you wake up in the morning. You'll be thinking about it while you're having Sunday lunch with your family, you're thinking about it 24/7.
"There are times when you have to become quite self-absorbed and concentrate on your racing. If you don't, you're very unlikely to get to the top."
"Anything that you try to be the best at will take up all of your time" Rickard Rydell
But does this mean a work-life balance is incompatible with motorsport? Rosberg's case would lend weight to that theory, but there are plenty of drivers who have gone on to sustain success well into their forties that suggest otherwise.
"One person's idea of normal life is very different to another person, so what might be acceptable for one person may not be acceptable to another," Harvey offers.
"It totally depends on the individual - unfortunately, there is no manna from heaven guide to perfect preparation."
Since retiring from competition last year, Harvey's former Volvo BTCC team-mate Rickard Rydell has maintained an active role in the sport by mentoring Formula 2 racer Gustav Malja. Rydell believes the pressure on drivers in today's social media-governed age is greater than ever before and has applied the lessons from his own career to his handling of Malja, with a well-planned schedule key to keeping the youngster on the right track.
"I always took it quite seriously when I was racing, maybe sometimes too seriously - I think you have to relax a little bit between the races depending on how many travel and PR days you have," says Rydell, who won the BTCC at its Super Touring zenith in 1998.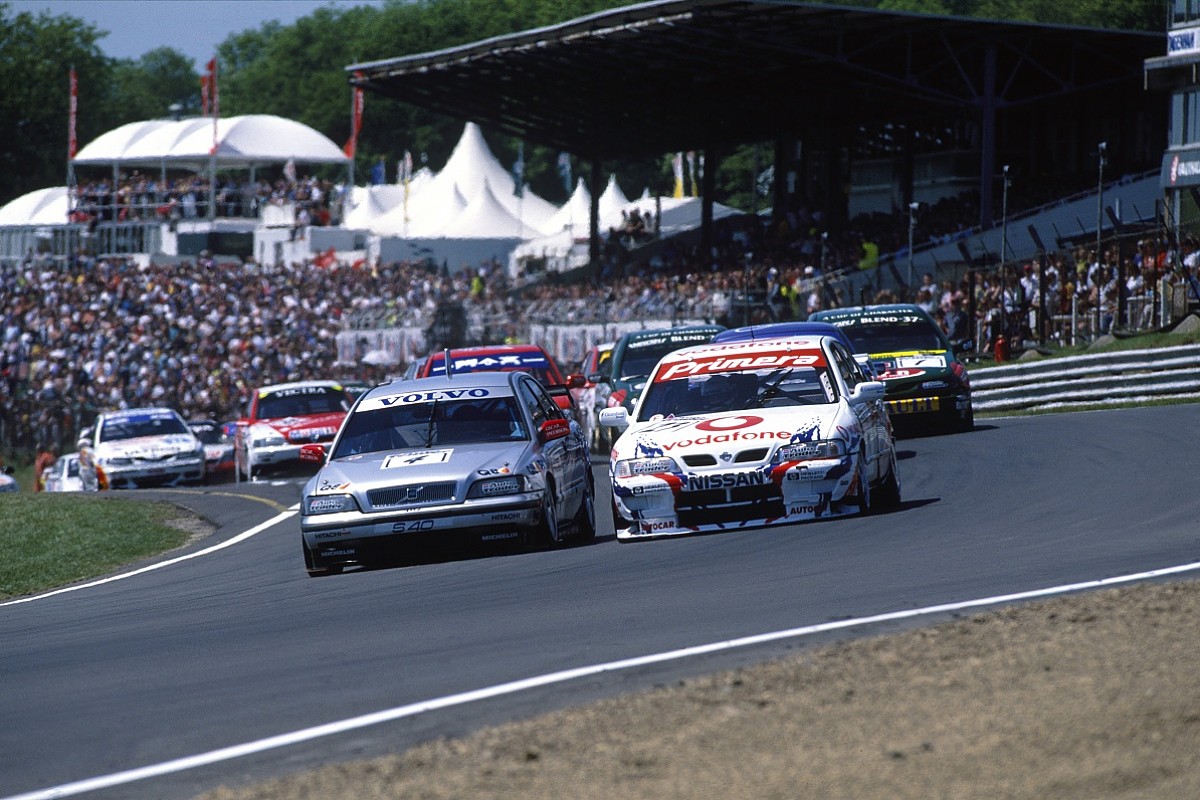 "I remember in the BTCC when Volvo had the best budget during 1997-99, I had between 170 and 180 travelling days. In those days, I found it quite tough and I had help from a mental trainer to relax me.
"On the Monday after a race, you feel like the worst hangover you can have, but not from alcohol. It's like a racing hangover, you have so much on your mind over the weekend that you're just exhausted, but then the next day you have to think about the next race and start again.
"Now with Gustav, we look at his calendar and we fit in a full week of training at home and relaxing, because if you fit too many media days in then your physical training is going to suffer as well.
"It's all a balance and it's always going to be quite difficult because whatever you do, if you are reaching to be the best in the stock market or if you are a Formula 1 driver or whatever, anything that you try to be the best at will take up all of your time."
In that sense, professional motorsport is no different to any other industry you can choose to work in. It can be hugely rewarding, but also highly stressful. Success has to be earned and invariably comes at a price.
All things considered, Rydell believes he got the balance right during his career, but admits that this owed much to circumstance.
"I lived in England one year and Japan one-and-a-half years, but I'm quite happy that I decided to base myself in Sweden and have my family at home - they came to one race per year maybe, or two," he says.
"But in the BTCC days we only had 13 or so weekends, it's quite a lot more to do 20 races, travelling all over the world with all the PR days as well.
"It's like Nico Rosberg - you give up a lot and I can understand his decision to say, 'It's not worth it, I want to be there when my children are growing up'. I hope they don't go to 25 races because then there might be more drivers doing the same thing..."