When I switched the focus of my career from single-seaters to GT racing after finishing sixth in GP3 in 2011, it was a conscious decision.
My dad wanted to do GP2, but I had a realistic understanding of the family business and knew it could cripple it to try and stretch to that. I said, 'this is ridiculous, let's call it quits on single-seaters'.
I hadn't won the GP3 championship, although I was leading at half distance before a terrible end to the year, so the momentum was gone. Gravity Sport Management, which paid for my racing in 2010 and '11, dropped a load of drivers at the end of that year and I was one of them.
I'd had a good run but I realised I probably wasn't going to make it to Formula 1. So the objective then was to make a career out of racing.
That season, and the year before in the Formula 3 Euroseries, I got the feeling that I wasn't a mega superstar who could destroy everyone. Yes, I was good, but not the absolute best. That's what you need to be to get to F1 on merit, which was my goal. I'd given it my best, and the focus now was on ensuring I could be a professional driver.
In F3 in 2010, I was team-mate to Valtteri Bottas. It was very hard being up against such a good driver and I struggled to come to terms with being beaten in just about every qualifying by half-a-tenth up to two-tenths - except for at the F3 Masters where we were on a different compound of tyre and, for whatever reason, I was stronger than him that weekend.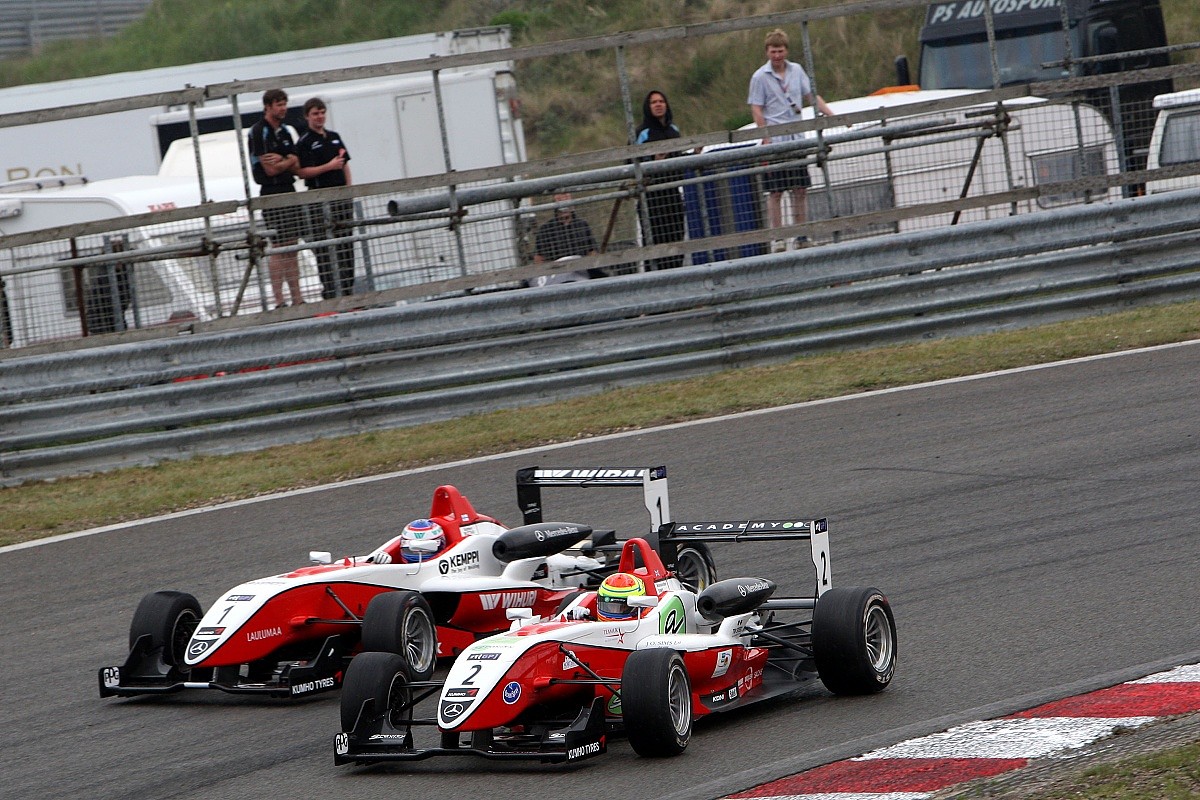 But in the Euroseries, he beat me. It was a difficult year because I would get quite frustrated, but now I look back on it quite fondly because he's gone onto F1 on merit. He's very, very good and that brings a bit of closure. Had I come second to someone who was in F1 but not setting the world alight, that would be harder to deal with.
Bottas is the only team-mate that has beaten me hands down over a year. I've got to say that's fair enough and be happy with it. That's part of being better at accepting my own performance nowadays. If I do my best, then generally I know I'm going to be there or thereabouts and on the pace.
In F3, I was always trying to find that special breakthrough to be able to dominate. With age and experience, you realise that isn't how it works and you just need to get every single thing right to achieve it - not that I've ever achieved that!
When the time came to move into GT racing in 2012, the opportunity came about purely because of having won the McLaren Autosport BRDC Award in 2008. It didn't get me the drive as such, but it's how I got my foot in the door.
I called up Mark Williams, who was head of engineering at McLaren and one of the award judges. I explained the situation, said I wanted to move into something else and he invited me to a test at Jerez. I was reasonably fast and then it was down to me being good enough and McLaren having a role to fill.
After I won the award, I made sure I maximised the opportunity. I did some work experience at McLaren and kept in touch with the team, and did the same with the Aston Martin guys as I had tested their GT1 car. I guess the lesson is that you never know what you are going to need later in your career.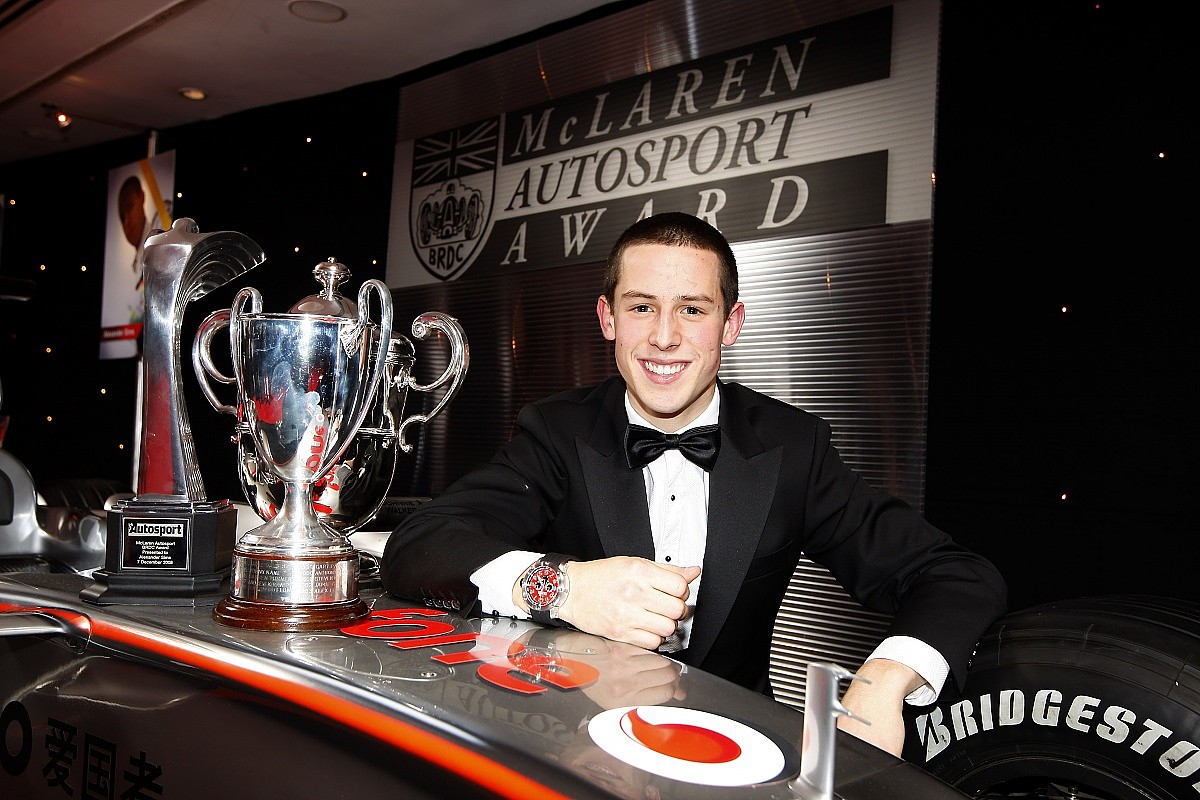 The transition from single seaters to GTs is not that difficult. You can set a GT car up very well and get it to feel just like a single-seater in terms of getting it to do what you want it to. Yes, they are heavier and a bit lazier and not as quick over a lap, but you can still drive it in the same way.
I put to use everything I learned in Formula Renault, F3 and GP3. It doesn't work perfectly all of the time, but then again the same technique didn't work perfectly every time in single-seaters.
I've also had the opportunity to jump back into single-seaters occasionally, both in GP3 and F3. Last year, I was able to have a clean race and finish third in the Macau Grand Prix for Double R. I get a lot out of jumping into other cars. Much as I'm doing a paid job for the team, it's very useful to remind myself how big an impact tiny differences in your driving can have on laptime.
In F3, it's so critical just to get on the throttle 5 or 10% earlier, or that little bit more or less at a certain point in the corner - suddenly you can gain half-a-tenth. That helps when you jump back into the GT car.
I've always been very interested to jump between different cars. It's a short career so you should always grab any opportunity with both hands and give it a go. I might have 10-15 years of being a professional driver to go and those will go by pretty quickly, so take every chance.
I have been lucky to do some testing in Formula E for Andretti. It's a championship that has interested me from the start because I'm a big fan of electric cars and I've driven one for the last few years day-in, day-out. It's been an eye-opener as to what goes on in the cockpit.
I'm reasonably well prepared to jump in and race one if needed, but there are no plans for that in the immediate future that I am aware of. My focus is on GT racing.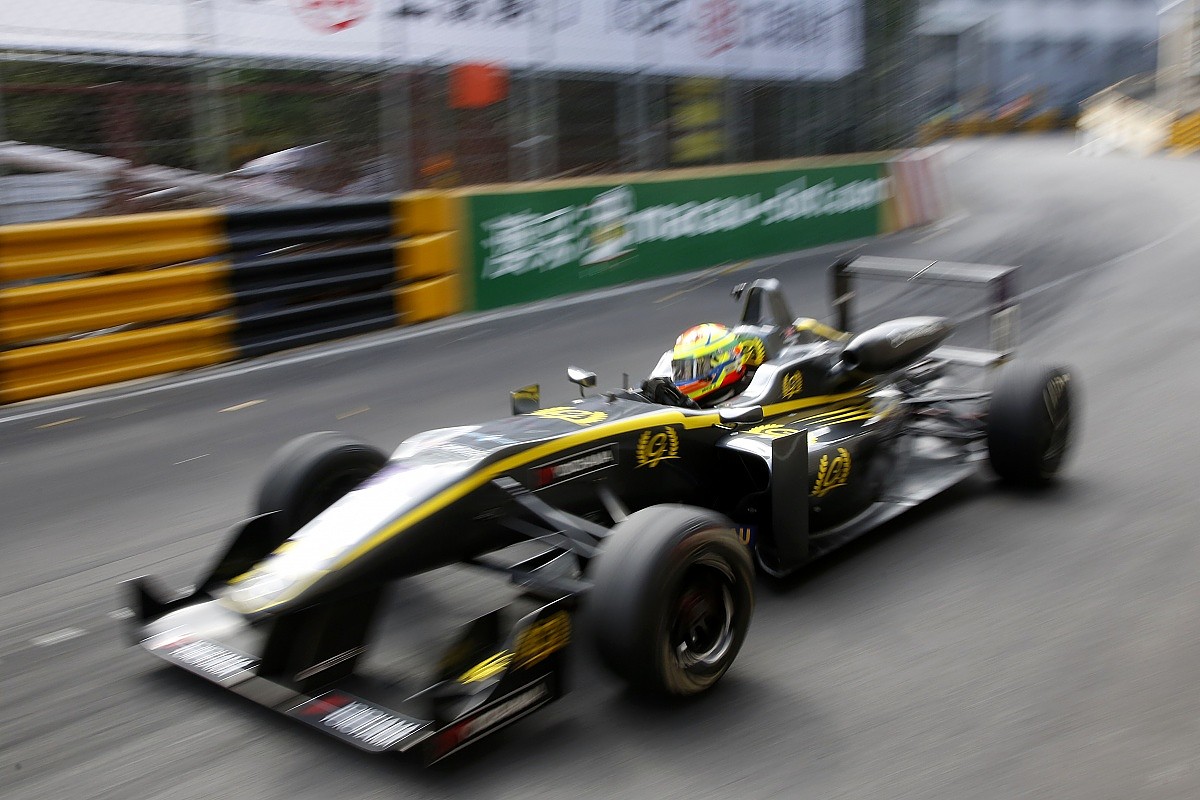 Winning the Spa 24 Hours for BMW last month was the highlight of my career so far. I regard Spa as the biggest GT3 race in the world and the depth of the field makes it so competitive. It's on a par with the Nurbugring 24 Hours, if not slightly ahead. I didn't expect to be on the top of that podium after just a few years in GT racing.
It hasn't changed anything for me with BMW; I was very proud to work with them to win such a big race but now we just continue working as hard as ever for the next races.
I doubt that anything changes either in terms of my position within BMW; I don't believe they have a hierarchy among the drivers. All of the drivers are very capable and fully justifiable as works drivers. BMW doesn't decide somebody is number one in the group and gets all of the chances.
I am in the first year of a two-year contract, so I know my future is with BMW. If BMW told me they wanted me to do DTM, I'd take the chance and do my absolute best. I tested the car last winter and to be honest didn't gel with it immediately. I'm very happy in GT racing at the moment and if that can continue for the foreseeable future then that is fantastic.
I don't know what the plans are for BMW Motorsport right now, but if I can keep racing at a high level in championships around the world, I'm going to be a happy guy.
So the decision for a change in career direction five years ago has worked out very well.